Playing Golf as a beginner may not require any digital assistance. However, an enthusiast or someone who is looking to take golfing seriously can benefit from golf GPS apps. Tracking your shots and analyzing the hole can become easier with a single app on your phone. Here are the Best Golf Apps for Android.
GolfLogix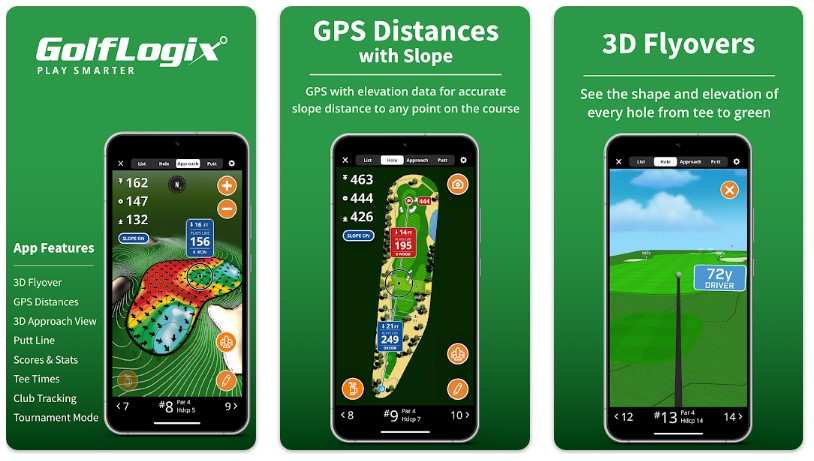 GolfLogix is a game-changer when it comes to reading greens and making precise putts. This app provides thorough green reading tools that can significantly enhance your putting ability. With GolfLogix, you get thorough 3D green maps for thousands of golf courses around the world. Moreover, you get additional information on the slopes, breaks, and distances on the green. It is similar to having a caddy in your pocket who will help you make every putt.
GolfLogix further enables you to log your shots and see data to pinpoint your weak points. You may choose the right club by using the app's real-time GPS distances to hazards and fairway targets. GolfLogix provides an intuitive user experience that is simple to use for Android users. For golfers trying to improve their green-reading skills, this software is a must-have.
Shot Tracer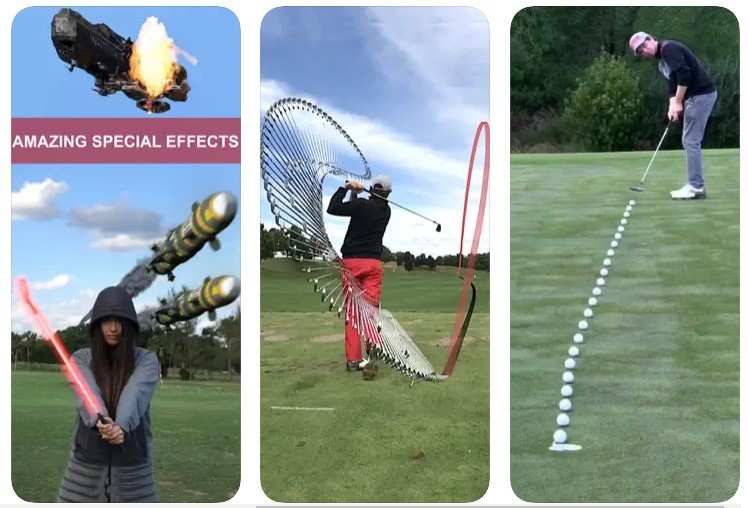 Shot Tracer is the solution if you're seeking cheap golf software that offers outstanding value. This software is available for a one-time cost of just $5.99. It includes a number of features that can improve your golfing experience. The overlays for 3D golf hole maps are one of Shot Tracer's most notable features. You can better plan your strokes with the aid of these overlays, which give you a bird's-eye view of the golf course. On your Android device, you can see the course layout, including the bunkers, hazards, and fairways.
You may see the trajectory of your ball using Shot Tracer by following the flight path of your golf shots. This feature not only has a stylish appearance but also aids in shot analysis and swing correction.
Shot Tracer doesn't skimp on quality despite its affordable pricing. It's a flexible tool that may help golfers of all experience levels, from amateurs to professionals.
Arccos Caddie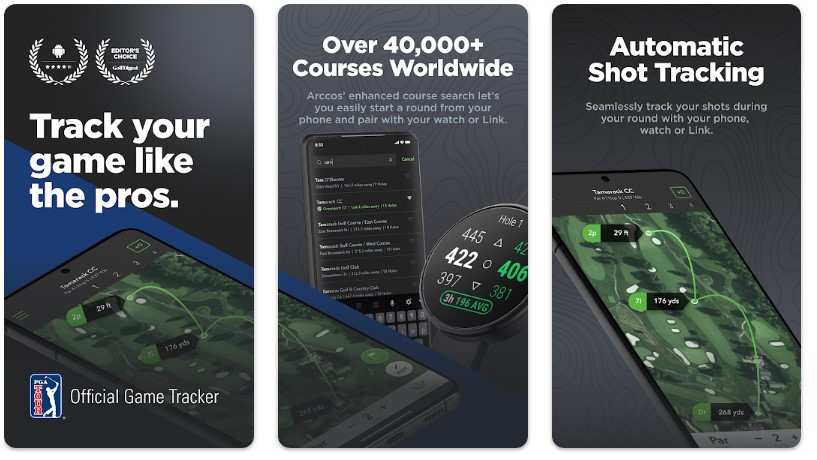 Arccos Caddie stands out as one of the best options for Android users when it comes to shot tracking. This app provides a wide range of functions that may be used to analyze and enhance your photographs. Arccos Caddie tracks your shots automatically using cutting-edge sensors and clever grips. Your clubs will be equipped with these sensors, which provide information on shot patterns, accuracy, and distance. It's similar to having a computerized caddy that tracks all of your course movements.
It's crucial to remember that Arccos Caddie's sophisticated shot tracking has a cost. For experienced golfers, smart grips are a pretty pricey purchase at roughly $300 for a full set. However, for those prepared to put effort into their game, the knowledge offered by Arccos Caddie may be priceless.
The app also provides real-time hole information, GPS yardages, and a personalized caddy feature that recommends clubs based on your past performance. For golfers wishing to advance their game, it is a thorough tool.
Hole19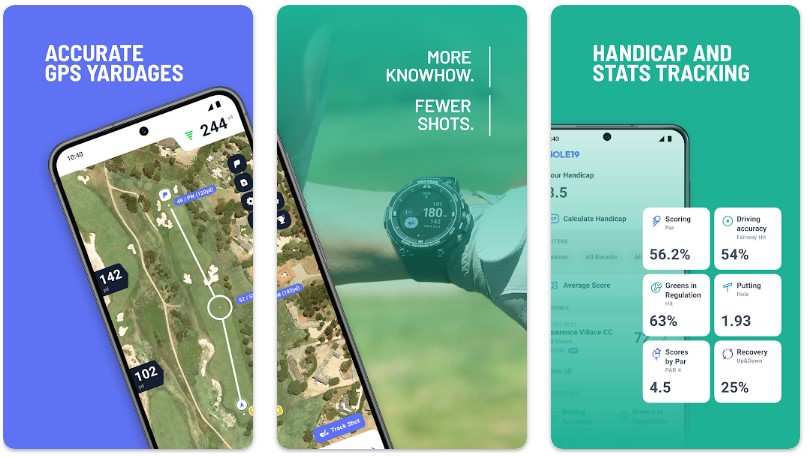 Hole19 is a popular option among golf enthusiasts because of its powerful performance tracking features. This app contains everything you need to work on your short game or increase your driving accuracy. Moreover, it provides in-depth analytics and data about your gameplay to help you spot your strengths and flaws. You can keep track of your putts, fairways you've crossed, and more. With this information at your disposal, you may design a practice schedule that focuses on the aspects of your game that require work.
Additionally, Hole19 offers GPS distances to hazards, bunkers, and greens to support your course decision-making. The software also enables you to keep score and monitor your development over time. Hole19 is a great option for golfers who wish to track their progress and improve as players because of its simple design and extensive performance-tracking tools.
Rapsodo MLM2PRO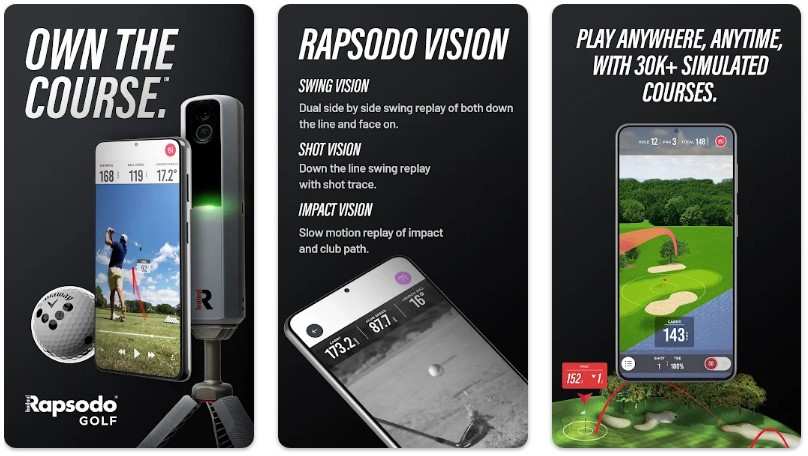 The Rapsodo MLM2PRO software is a fantastic option for golfers wishing to get started with launch tracking. Although the Rapsodo MLM2PRO hardware gadget must be purchased separately, the complimentary Android app offers inexpensive access to useful launch data.
When attached to your golf club, the Rapsodo MLM2PRO gadget records vital information about your swing, such as the club speed, ball speed, launch angle, and spin rate. On the Android app, this information is then shown in real time, enabling you to assess your swings and make modifications right away. Golfers who want to learn more about their swing mechanics will find the Rapsodo app to be an appealing alternative. It's a fantastic tool for golfers of all skill levels who want to improve their game.
Conclusion
Golf GPS apps are a wonderful tool that helps you optimize your golfing experience. It is an essential part of your golf kit that will improve your skills. Moreover, these apps consist of platforms that allow golfers to stay in touch with other golfers. You have many choices but now you know which golf GPS apps are the best.