The smartphone market is booming with increased popularity and high demand. Smartphones are becoming smarter day by day with the help of advanced applications. We all use such a smartphone for our day-to-day tasks.
Many mobile users also like to spend their time by playing different types of games. We all love to play exciting games to eliminate the feeling of boredom. Thankfully, we have numerous sources available on the web where we can play some of the most popular games. They offer the best gaming experience with real things.
Everything will be there in front of you including your leaderboard and other information that you might want to know about the game and your playtime. This serves a great purpose as our phones are becoming both work but also entertainment machines.
You might have been searching for the best apps of all time. Here we have prepared a list including some of the most popular apps that remained at the top for the last 5 years. Let's check them out now!
Snapchat
Snapchat is an innovative social network that is still doing well in the competitive market. Snapchat was the first app that introduces augmented reality for the users of Android and iOS platforms. The app has gained enough popularity amongst the youngsters and now heading towards the billion marks on the play store.
The app receives regular updates with new face filters to amaze its users. Users also like to try out new filters to spend some fun time with their loved ones. It's a social network which means you can search profiles and create your community just like the other social networks.
You can also follow people and can integrate your other social networks to the Snapchat. If you like social networks, then this app will definitely go to your heart. It's free and you can grab it from the respective app store.
SHAREit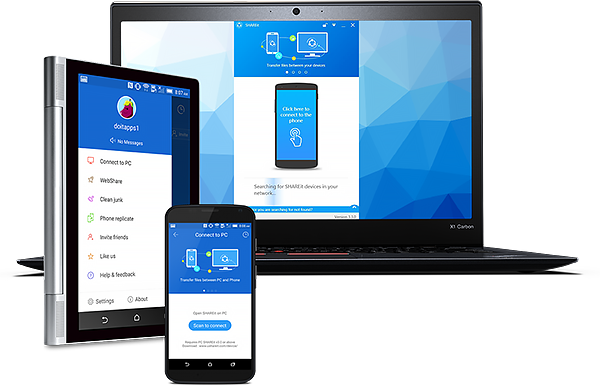 Contrary to popular belief, the web is not only about social media and video games. A large part of the mobile market is dominated by apps that are meant to increase the user's productivity. Apps that can save you time are amazing because more free time means more time for your hobbies.
SHAREit allows users to share large files between devices in a fast manner. It usually only takes a few seconds, depending on the size of the file. It has cross-platform functions and a transfer speed that's considered to be 200 times faster than Bluetooth. The maximum speed can reach up to 20M/s which is very impressive.
Online Casino Games
People who are fond of visiting casinos can play the same type of games on their smartphones. People actually started playing these games online to avoid the over-crowded casinos. Over time, the online experience got very close to the real one, greatly contributing to the user base of online gamers.
There are many popular games online such as Book of Ra which can provide a gaming experience close to land-based casinos. Every single slot of the game is full of thrill and excitement. They all have simple gameplay where anyone can partake without needing a high skill level right off the bat.
The popularity of these games on mobile devices is due to their increased mobility. You can play a casino game regardless of your real-life location. This makes such apps ideal for commuting and other activities that are more dynamic, like traveling.
Conclusion
The trends in the mobile app market are in constant change. Many apps come and go out of the top charts. However, a handful of them consecrated their position, being relatable even years later. The three apps mentioned above have been dominating the charts for the last five years and will keep on doing so as they further improve and evolve.