No matter whether you love music or not, there comes a time when you want to impress your loved ones by mixing up your own words with suitable songs. If you are using an iOS device and searching for compatible music mixing app, then Mix-Tape is the most reliable app for you. The app is compatible with iOS devices I.e. iPhone and iPad and offers the best of music mixing experience.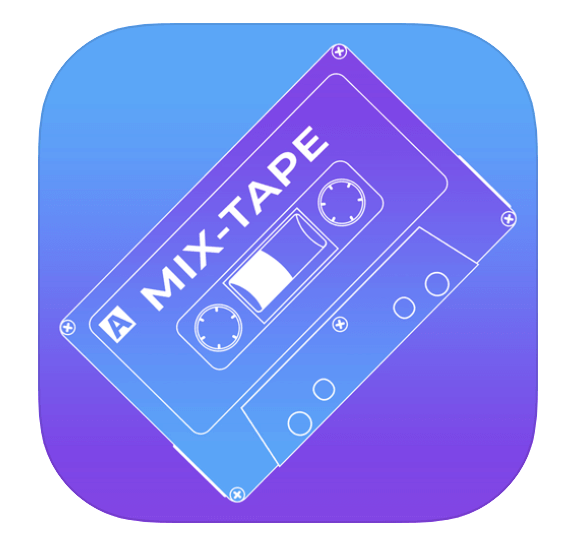 What is Mix-Tape?
Mix-Tape is advanced music mixing app that lets you mix your favorite music tracks with your own voice. You can create a custom mix-tape that can be shared with your loved ones, friends and relatives from the same app. It lets you make use of music from popular platforms such as Apple Music, WhatsApp, Twitter and Instagram. You can access music from these platforms and can mix them up together to create your own mix-tape.
The user-interface of this app is intuitive that lets anyone use the app and its functions easily. You can add 90 seconds of voice intro in your own voice followed by your favorite music track. User can also add custom cover in the mix-tape by selecting the songs from the mobile device.
The aim of developing this app is just to have some fun time with your loved ones. You can share your feelings to your crush by creating a beautiful mix-tape with your own voice followed by a suitable song. Apart from this, the same app lets you easily share music between your friends, relatives etc. Or you can also share your creativity with the public by sharing it on your profile.
The existing music-mixing apps are not user-friendly as they come with complex features. On the other hand, this Mix-Tape app is easy to use and you can create an instant mix-tape within a minute. If you are addicted to music, then this app lets you create an instant playlist where you can add your artworks and your creativity.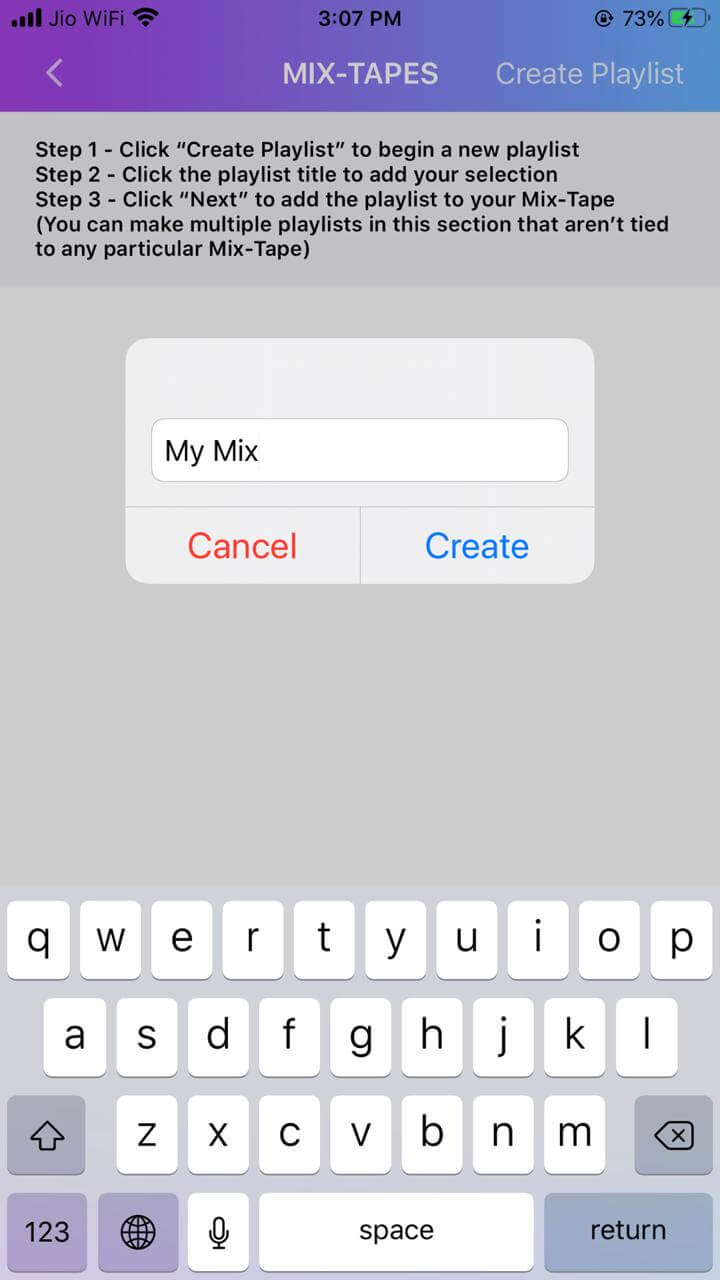 Mix-Tape: Key Features
Easy-to-use Interface
The app is designed for everyone who loves music. You can use the different features and functions of this app easily as they are easily accessible from the front-page. Once you create an account using the Sign up page, you can start unleashing your creativity.
The dashboard of the app lets you create a personalized playlist by giving it a name. You will be guided with proper steps to create your first artwork on this app.
Easy Creation
The app is designed for all types of users and not only for the professionals. With simple step by step tutorial, you can easily create instant music.
Instant Sharing
The music and artwork you create can be shared with your friends and loved ones instantly by selecting the Share button. You will be given a number of different options to share your creativity within the app.
Add 90 Secs Intro Video
You can add a personal message using your voice. The app lets you add 90 secs of voice which you can record before selecting the music track.
Supports Custom Artwork
The app allows you to add custom artwork to your mix-tape. You can click an instant photo or can choose it from the library of your phone. The app will convert the artwork to a professional mix tape cover.
How does this Mix-Tape App Work?
Using this app is pretty straightforward with its simple interface. You need to first sign up for a new account on the platform by entering your personal information with email and phone number.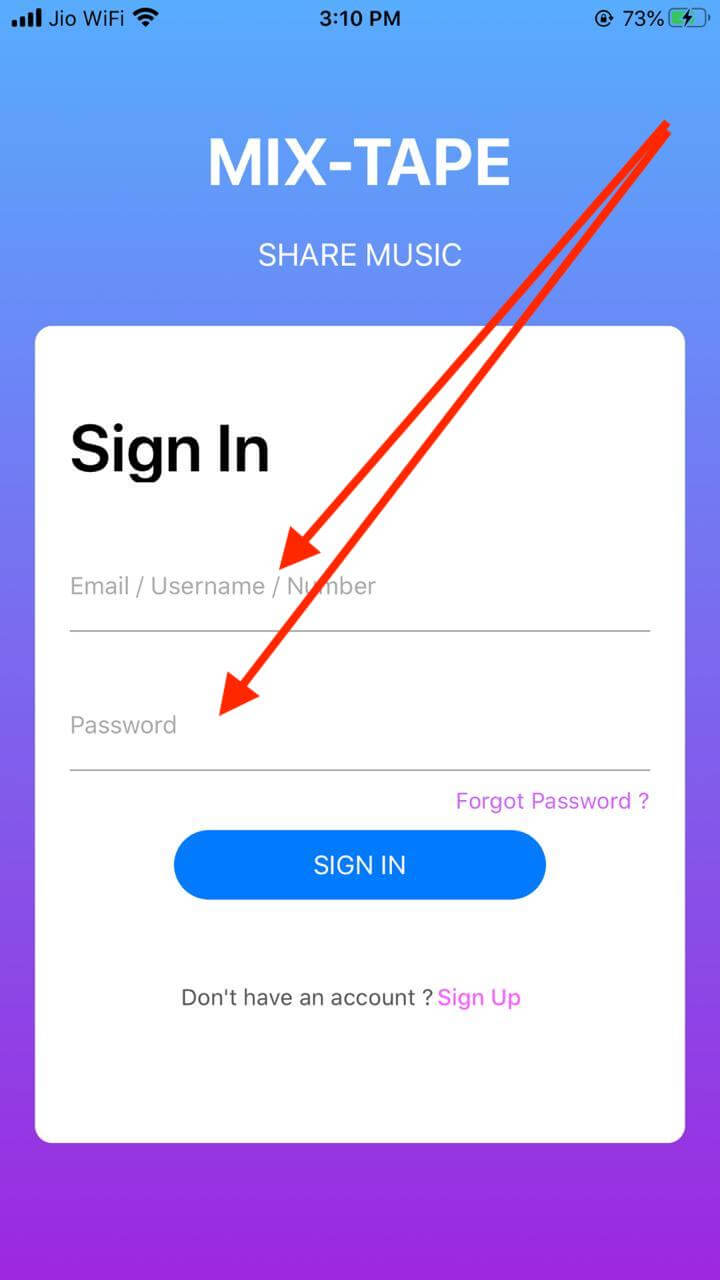 Once you signed up, you will be presented with a Dashboard studded with useful options. From here, you can create a new Playlist on the platform. The step by step instructions also given there to create your first mix-tape.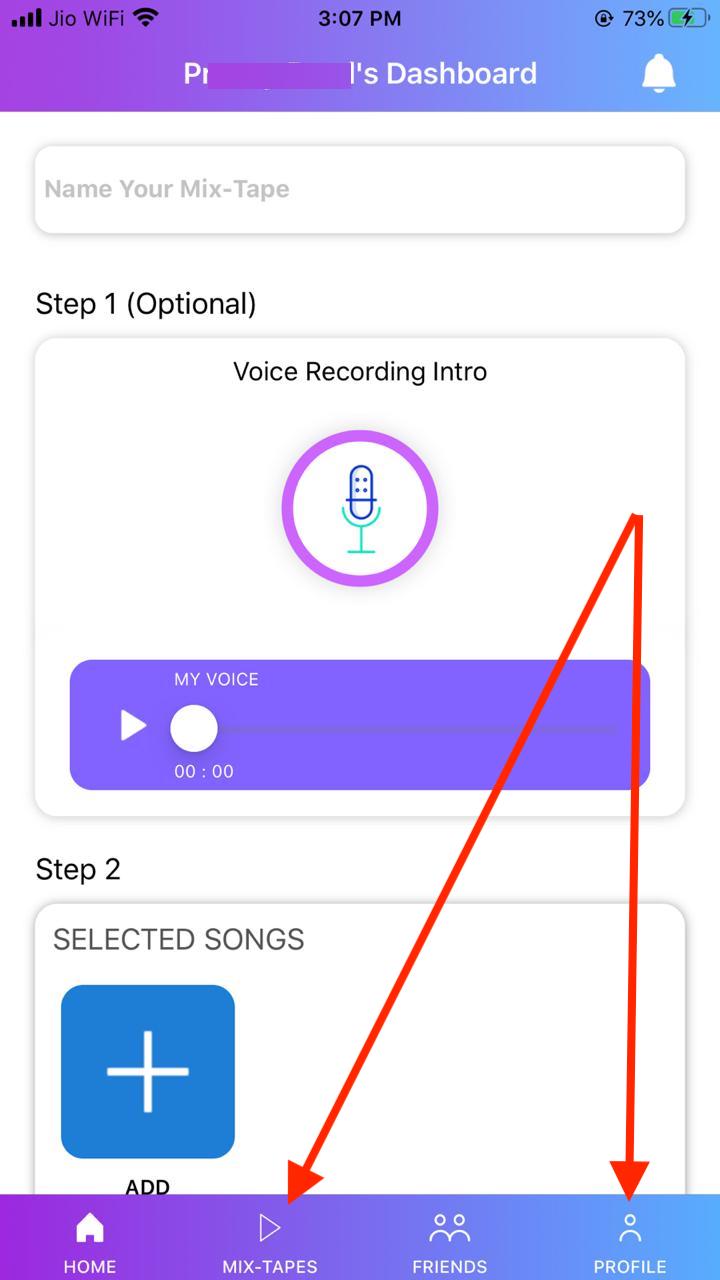 From here, you can record your voice of 90 secs, and then the music track and the Artwork. Once you are done with the first mix-tape, you can share it with your loved ones using the share button.
At the bottom of the main page, you will see useful sections such as Home, Mix-tapes, Friends and Profile. Mix-tapes section lets you explore the mix-tapes that you received from your friends, the ones that you have saved as a draft and all sent mix-tapes. Also you can share the Mix-Tape App via other apps (i.e. FaceBook Messenger, Instagram, Twitter, Skype, Email or any other app) from your device by clicking the "Share" icon from the "Friends" tab and choosing how to send the invitation. Plus you can now send Mix-Tapes to yourself to save them for your own use.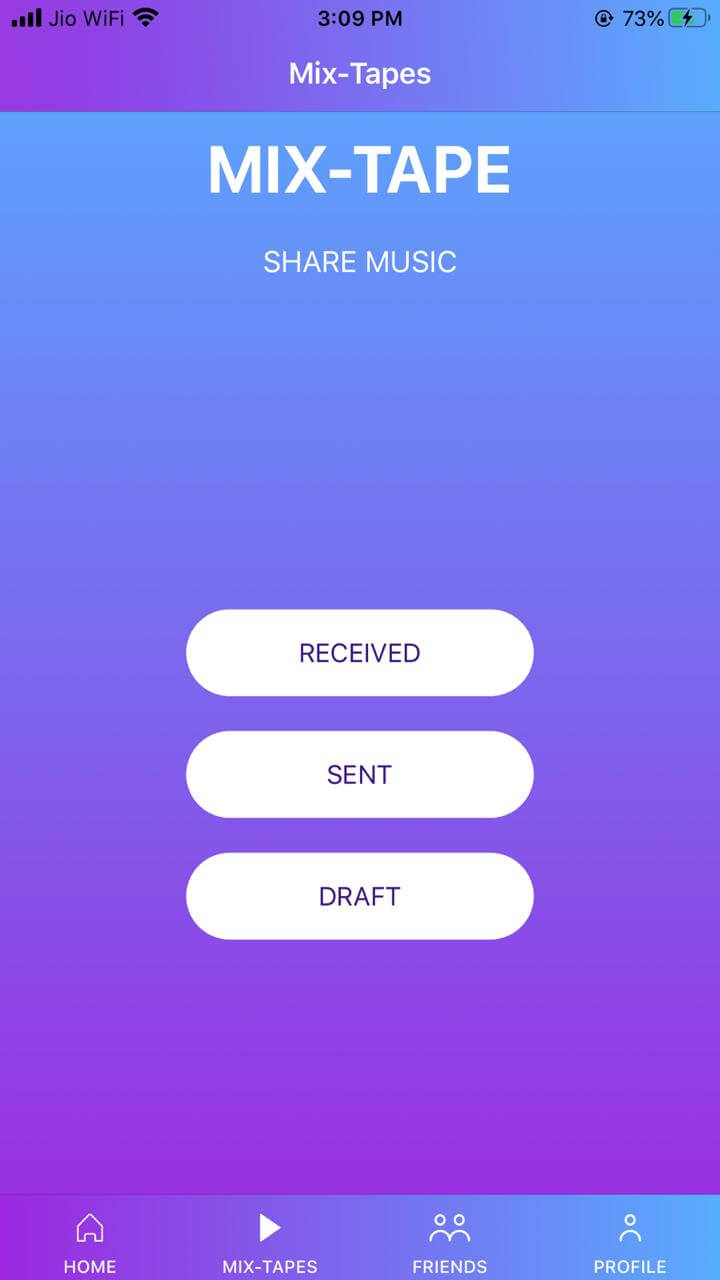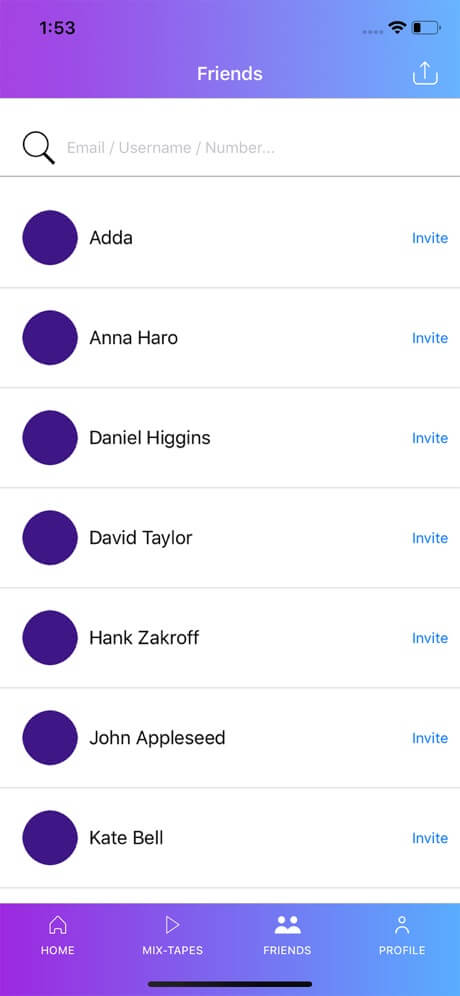 If you have an active subscription of Apple Music, then you can easily search for a suitable song by entering the name of the song or the artist. Click the Search button and the app will show you all the available tracks. You can select + button to add it to your playlist.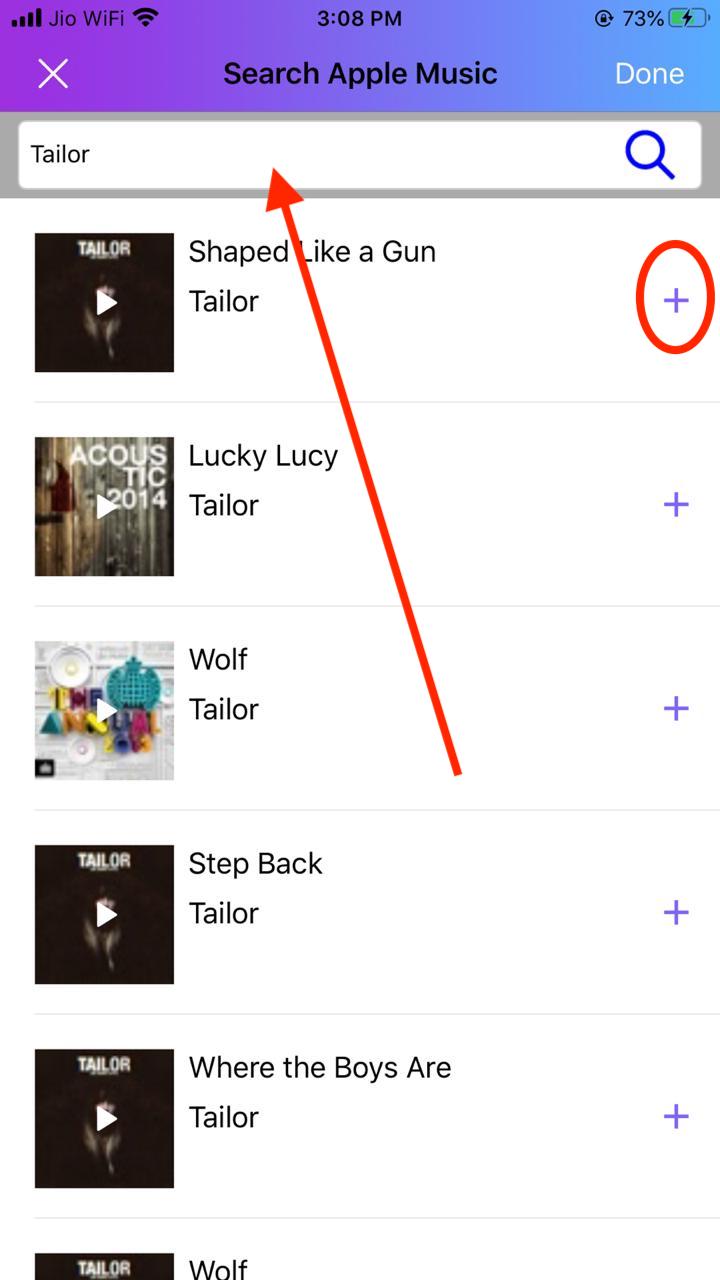 Conclusion:
Mix-Tape is a free app that lets you unleash your creativity by making use of simple and easy-to-use instructions. The app is suitable for everyone as it doesn't require prior knowledge or any type of special skills. It's a great app for music lovers. Give it a try now!