Do you think antivirus is the last word of security for computers?
If you do, it's time to shed your misconception. I am going to present a new tiny hardware from Bitdefender Antivirus ,that is capable of protecting all of your devices from malware.
Introducing Bitdefender BOX
As I said earlier, Bitdefender BOX is a small case like hardware, which barely measures 1.1x 3.5x 3.5 inches. The device can take your breath away with the design at the first glance itself.
With a microprocessor, a RAM and a flash memory Bitdefender BOX is more of a mini computer than security hardware.
The working of this device is simple. You connect it to the network to which all your devices are connected. Don't worry! The BOX can even protect your IoT devices as well.
Advantages
Read some benefits of using Bitdefender's BOX here.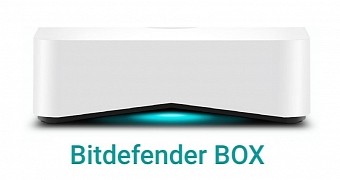 #1. Supports Most of the Devices
The biggest advantage of Bitdefender BOX is the cross-device support itself. It can protect computers irrespective of Windows or Mac, mobile devices, tablets and all of your IoT devices as well.
Being directly connected to the router itself, it carefully examines the incoming web traffic and blocks dangerous content from making our devices poisonous.
Just like an antivirus BOX gives you protection in every aspect. As the product comes from one of the pioneers of computer security, we don't have to be afraid of its potential.
#2. Easy to Setup
You can set up the device easily. And like most of the other similar sorts of products, this piece of hardware will neither challenge your technical knowledge nor will it test your patience.
The very first thing you should do is to connect the small BOX to the router using the Ethernet cable that comes with the package.
BOX requires a small amount of power to work. So, don't forget to plug the power cable in.
If you have an Android or Apple device, you can configure BOX using its app available on both Play Store and iTunes store.
#3. No influence on Internet Speed
You may expect the device to reduce your internet speed as it is directly connected to the router. But that's not the case here.
Our deep analysis revealed that it reduces internet speed by less than one percent. That means this security utility has nothing to do with internet speed.
I don't think you will have a network problem due to the usage of Bitdefender BOX. At the end of the day, you will be getting protected from all of the malicious attempts.
#4. Easy to Configure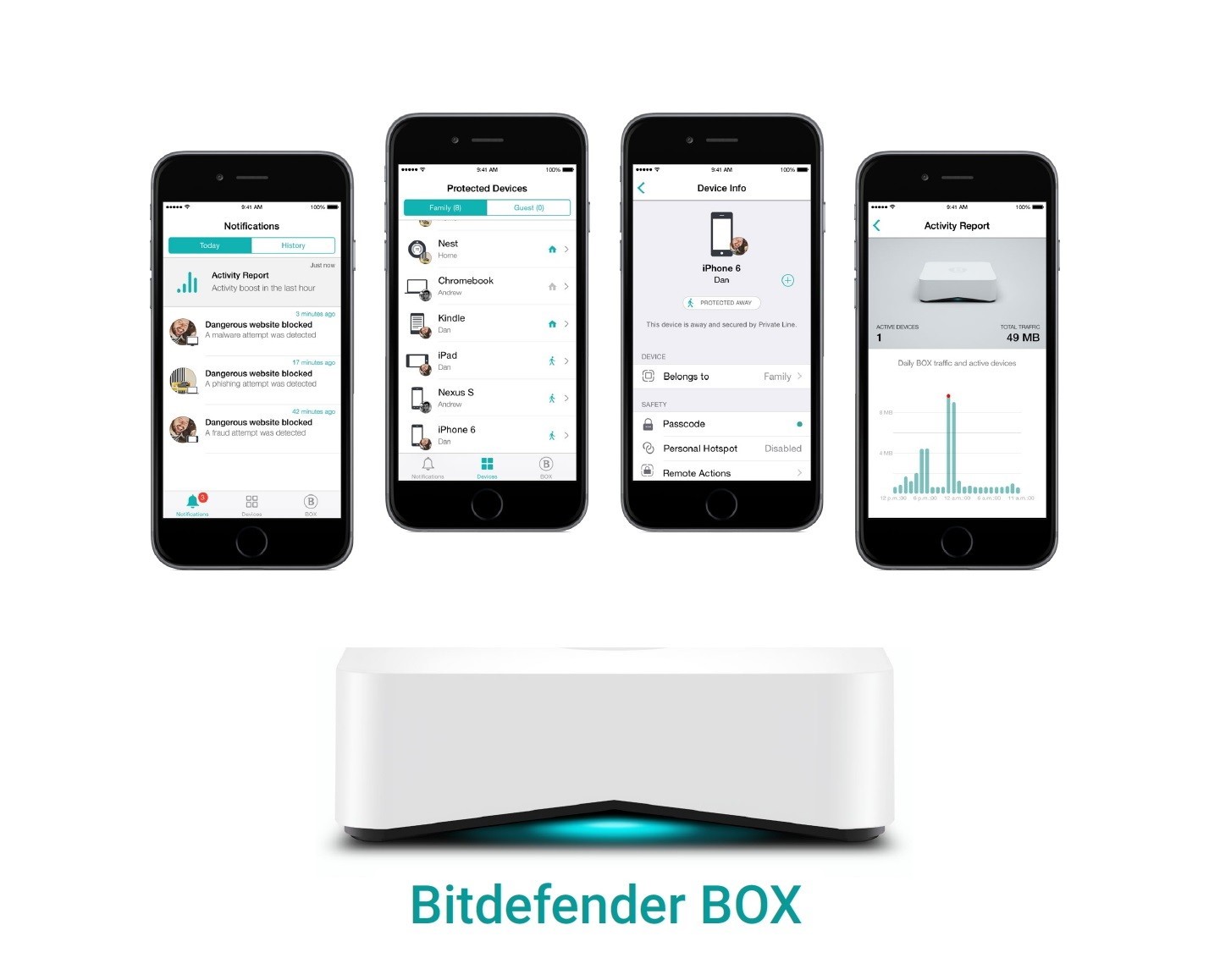 Configuring the hardware is not at all a headache. As I already mentioned, the very first things you should do is connecting both Ethernet and power cables. Then, you can move on to your iOS or Android device.
Search for associated BOX app on respective app stores. Using the app, you can customize BOX settings seamlessly. As of now, no app is available for Windows users, but they can also be protected without any issue.
Even if you don't get a chance to configure BOX settings using your Windows phone, it does not mean your device is not supported.
Disadvantage
Every coin has two sides. This one also has one drawback (of course minor).
#1. No App for Windows Phone
If you have a geeky mind and looking forward to configuring BOX, you need to make sure that the mobile platform you are using is not Windows. As I already mentioned, the company hasn't launched an app for Windows phone yet.
Price
You can get this piece of ultimate security hardware for just $99, currently the device is limited to the people of USA
Whats included in this price ?
The device itself + Expert setup + 1 year subscription to the service
Tech Spec
Size : 1.1x 3.5x 3.5 inches
Weight : 3.24 oz. / 92 g
SAR : Not available
Wi-Fi: 802.11 b/g/n 2.4 GHz
Color : White
Bandwidth: 100Mbps
BOX contents
An Ethernet cable
A micro USB cable
A USB AC power adapter
A Quick Start guide
A warranty card
Note : This is not a VPN service!
Conclusion
I hope you got a clear idea of Bitdefender BOX. It has rewritten the entire concept of device security with new means.
If safety is your prime concern and you don't bother budget, this one will cut the mustard for you. It has got a powerful algorithm to prevent malicious files or scripts not to intervene into your computer.
Show us some love by sharing this post with your friends in social media networks.