DevOpsU refers to the working together of the development and IT operations team together with better communication and collaboration. The word itself is formed from two words 'development' and 'operations'. By applying DevOps the organizations can work smarter to deliver applications and services faster.

DevOpsU Institute is a new venture started by QuickStart Learning Inc which provides a platform for the individuals and teams to personalize their learning experience using AI, adaptive learning and multi-modal training delivery. The institute is the best place for the people interested in developing their career in DevOps. They have built a cognitive learning platform called the Workforce Readiness Platform which can help organizations achieve their KPIs.
DevOpsU Institute's Mission
The institute basically aims to achieve the following purposes:
Enable people to get into DevOpsU.
Help organizations meet their goals through workforce readiness platform.
Challenges Faced By Organizations
There are a few difficulties that most of the organizations face:
Deploying DevOps in a multi-cloud environment
Automating testing through the use of DevOps Cycle
Standardizing DevOps practices
Transition of legacy and waterfall teams to DevOps
ROI on their DevOps investment
The organizations face these challenges because of their DevOps workforce lack in the right skill set to meet their goals. The DevOpsInstitute.io together with an AI-based workforce readiness platform, the industry experts and learning assets help build the future leaders in the DevOps field.
ExpertConnect
The QuickStart's ExpertConnect is an IT community marketplace which brings together the learners, businesses, and experts to exchange their DevOps related ideas with other experts and mentors. The people share their projects and learn from others while carrying out discussions. They can even earn money while doing so.
ExpertConnect Benefits:
Exchange of DevOps related ideas
The learning experience from the tech community
Provide mentoring to help others grow
Creation of courses
Solving technology problems
Outsourcing and bidding on tech projects
How Expert Connect works?
First, you'll need to create a complete profile mentioning your qualifications and expertise. After that, you can start participating in the community. The best way to start is by answering the queries that students post. You can post projects or work on other's projects and get paid for it. You can also post reviews and can get reviews for yourself. There is no need to maintain multiple social media profiles if you're active here.
Cognitive Learning & IT Project Performance (CLIPP)
CLIPP is a platform where teams, businesses, and organizations customize and personalize their learning solutions. Few features of the CLIPP platform:
Self-Paced Content
Virtual Classroom Content
Instructor Mentoring
Hands-On Virtual Labs
Peer/Team Discussions
Cognitive Learning Curation
Course Authoring Tools
Learner Analytics & Dashboard
Multi-Device Learning Experience
College Credits & Certifications

Today people look for other means of learning like blogs or YouTube apart from the regular IT virtual classroom and online training. But this unstructured learning through other means doesn't get tracked so the organization can't calculate ROI on learning and development.
CLIPP platform has provided the solution since it offers self-paced learning in a library format, with hands-on labs to stimulate real-life problems. There are an instructor and peer-to-peer monitoring with psychometric assessments to measure the retention of vital information. The student's skill set grows and is validated from expertise.
The learner can assemble their own course by finding contents from multiple sources like YouTube, ted.com, blogs, eBooks, their desktops and even their LMS thereby personalizing the IT training.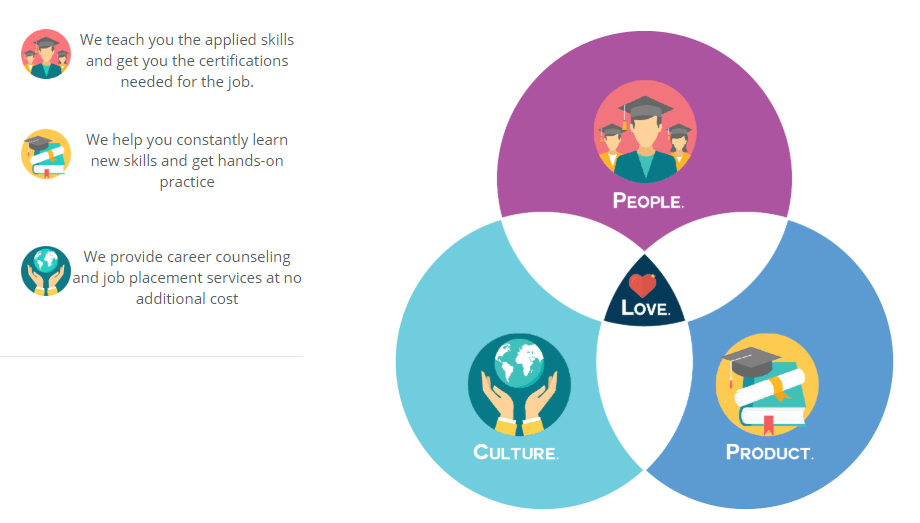 Courses offered
The institute offers the following courses:
Agile Planning
Configuration Management
Containerization
Continuous integration and Monitoring
Certifications
DevOps Practices
Pricing
The following plans are offered:
Free plan with limited access
Full access month-to-month at $59 per month
Full access annually at $49 per month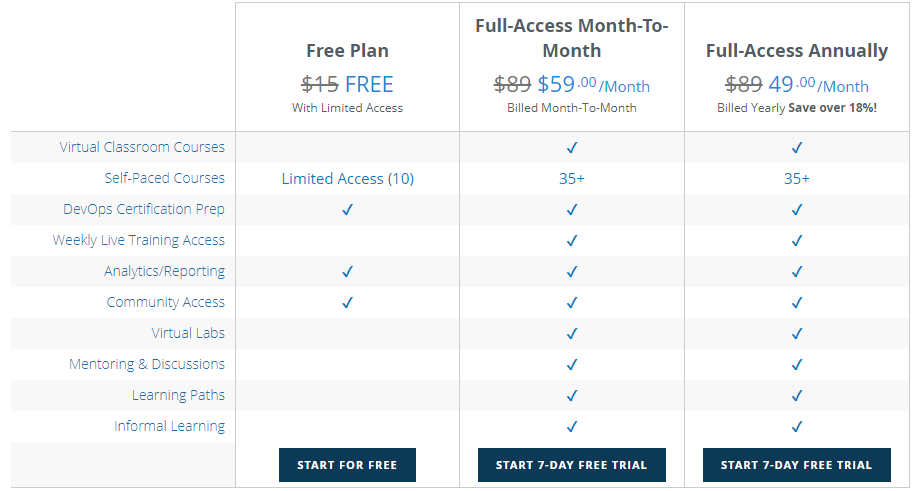 The institute provides a 7-day free trial and billing starts after the end of this period. The Virtual Instructor-Led Classroom courses are not included in the subscription plans. Also, the free subscription plan doesn't include Hands-On Virtual Labs and has limited access to mentoring and discussions.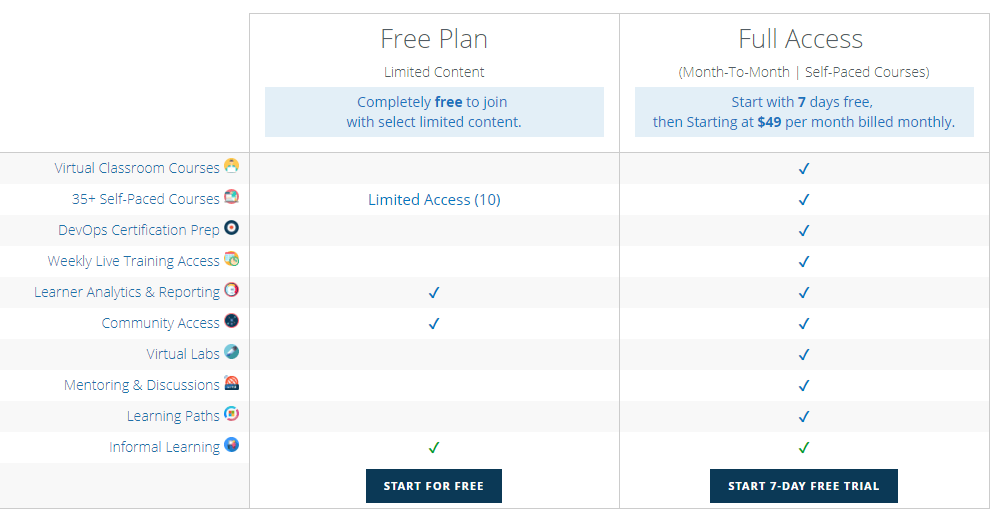 There are a different number of courses in different subscriptions depending on the requirement and availability of course. You require a credit card to sign up for the free plan and can remove it from your profile when you checkout. It will not be billed.
Conclusion
The DevOpsU Institute has shown opportunities for career growth and helped to improve the organization's internal IT project performance. It delivers up-to-date learning content through its self-paced, virtual classroom and cognitive learning methods.