Adherence is significant factor for attaining the positive outcomes for the patients having chronic illness, since low adherence results in the poor clinical outcomes, increased costs for stakeholders in healthcare ecosystem and lost revenue.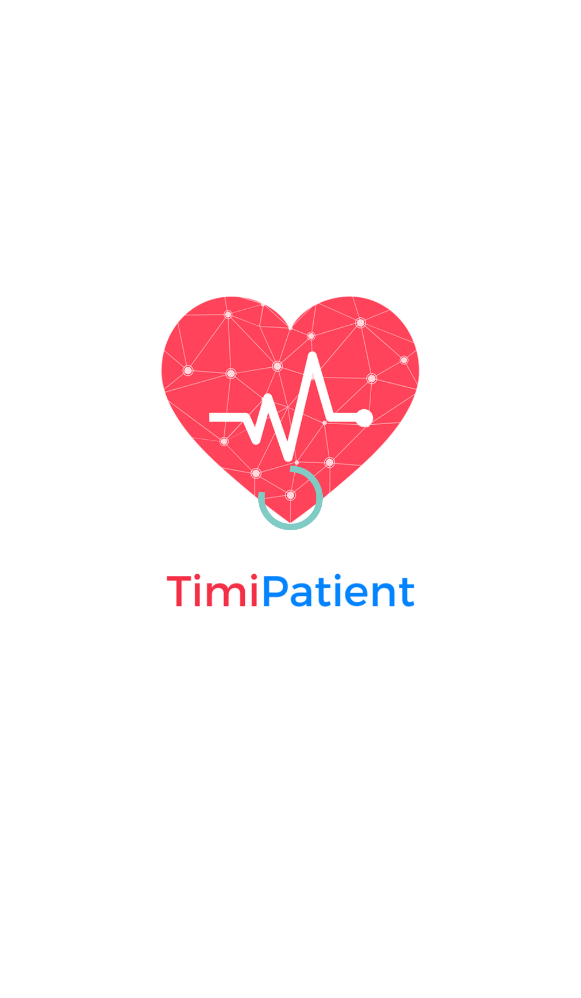 Combination products will help to improve the patient adherence
The combination products that will merge both packaging & delivery systems have actually helped to reduce some common barriers for compliance, like discomfort, cost and anxiety. However, because of increasing number of the self-administered products, the delivery devices have to reduce any discomfort and be simple to use. Maybe as important as adherence, all these combination products must work in the way that is compatible with the patient's lifestyle and assimilate in the daily routine. No matter whether as the standalone system or combination with the digital tools such as developing innovative products and companion apps is the important step for improved patient adherence?
One such application that we have come across is TimiPatient app. It is one only healthcare app that will a person to have an access to the platform and can make use of the blockchain technology. Some of the important features that you will find in this app include third-party integration partner, data input with Rx, and using tokenization platform and the TimiWallet.
What is TimiPatient App all about?
TimiPatient app is one application where patients from anywhere in the world, who enrolled in their TimiHealth Exchange Program, will be able to see their medical records, test results and visit schedules from the multiple facilities. This is one wonderful app that comes loaded with some amazing features that cannot be seen anywhere on internet. If you want to see how the application works and what all more features are available it is very important you download this application on your mobile or computer. Let us take a review of some of the TimiPatient App reviews:
Get to know more about demographics
Access your medical history
Can see your test results
All your visit information to health care practitioner
Your next follow up schedules & reminders
List of medication prescribed
Many more
Patients will also be able to see the barcodes of all their medications prescribed to them and also have them uploaded automatically to their TimiPatient application. This is one very simple to use app, which easily available for download on your mobile or desktop. It makes seeing all your reports and history at one go.
With Emergency Info feature, some of the critical information of the patient will be provided at the single place. Following lifesaving detail include: any major diseases or allergies, blood group, doctor's contact details and emergency no. With this app, patient also can control their enrollment to TimiHealth Network & manage the rewards for their data sharing.
How to use TimiPatient?
1). First of all, download this application on your mobile from the play store. After that, as a first step, create an account for yourself by clicking on the "CREATE ACCOUNT" button as shown below: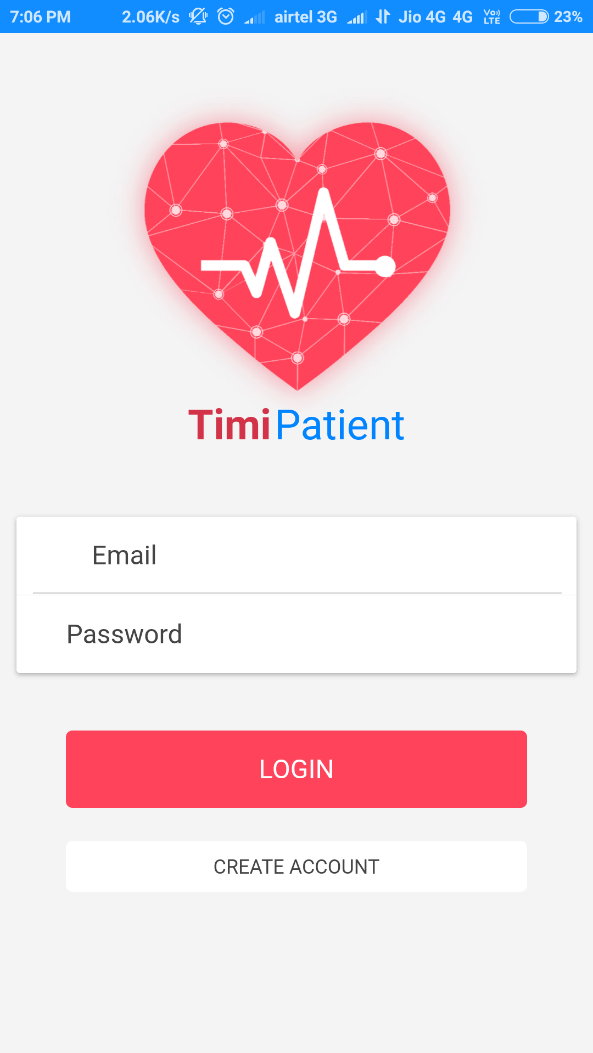 2). You just need to fill in your first, last names, email and password at first to set up your account as shown below: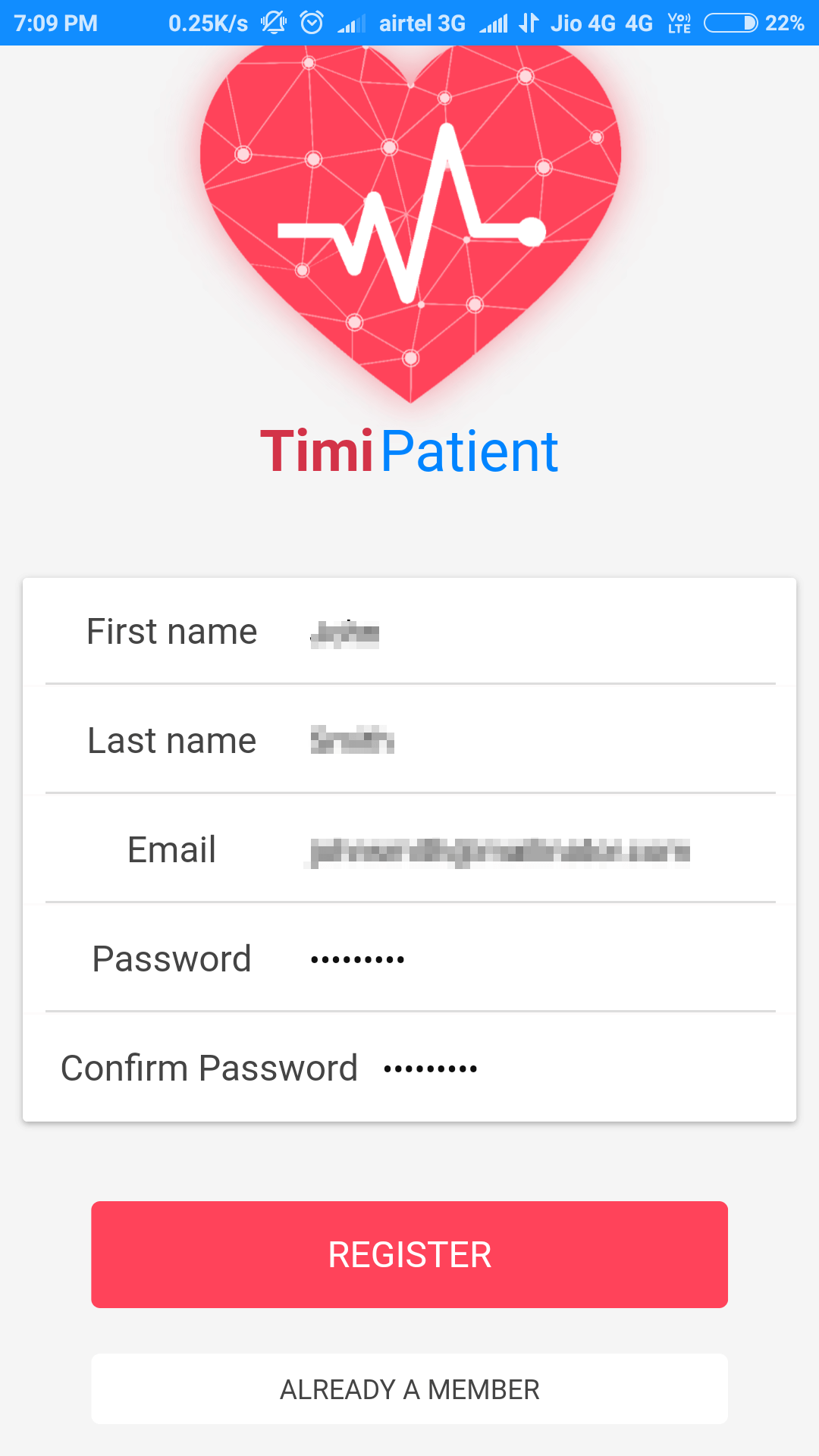 3). That's it! You are registered now. You can login and start using the application. Once after logging in, you can see the BASIC INFO window where you can update all the details of yours.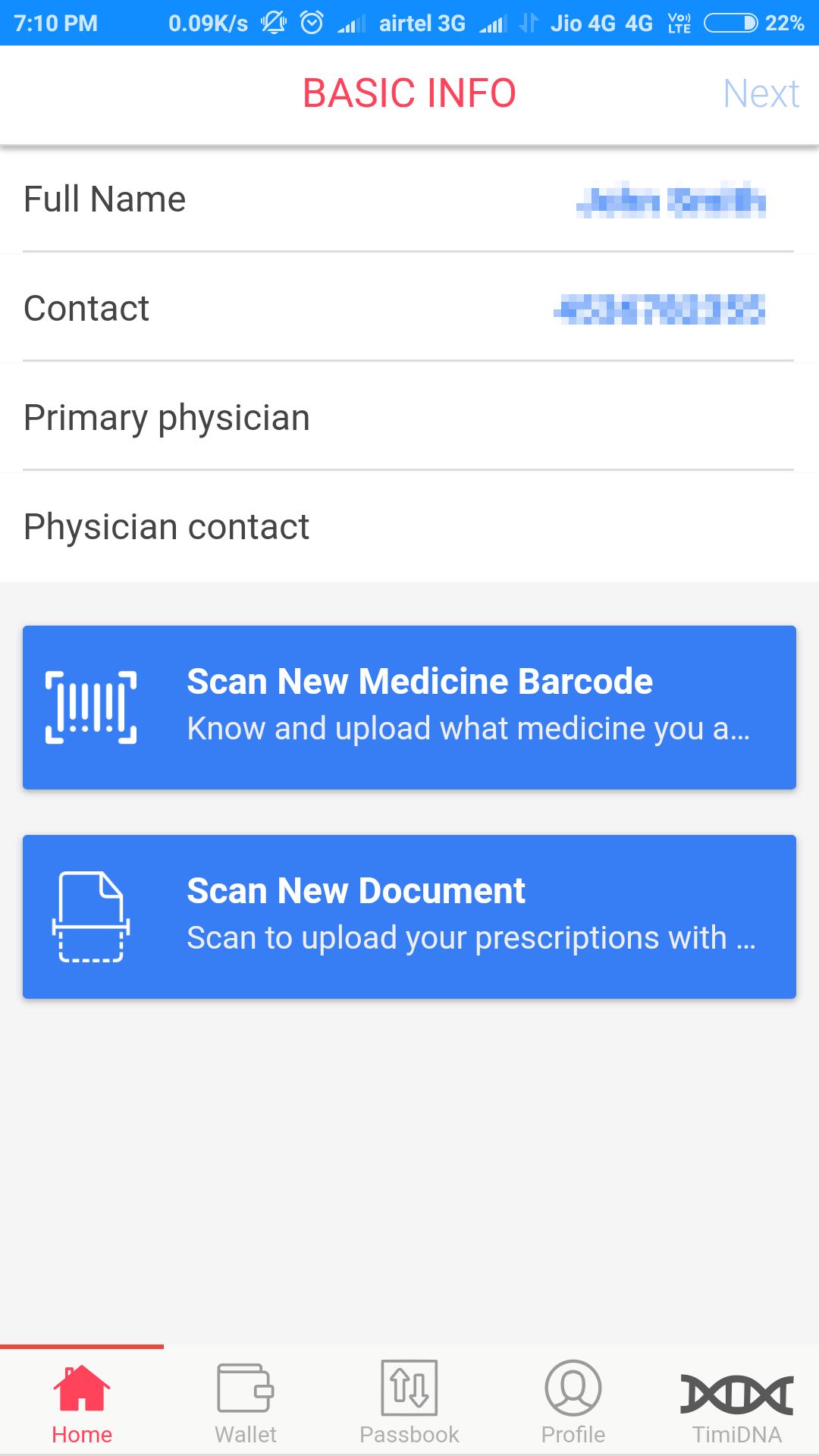 4). As we already mentioned about the TimiWallet, this application uses TMC cryptocurrency for sending and receiving payments. You can you see your wallet details by going to the Wallet window.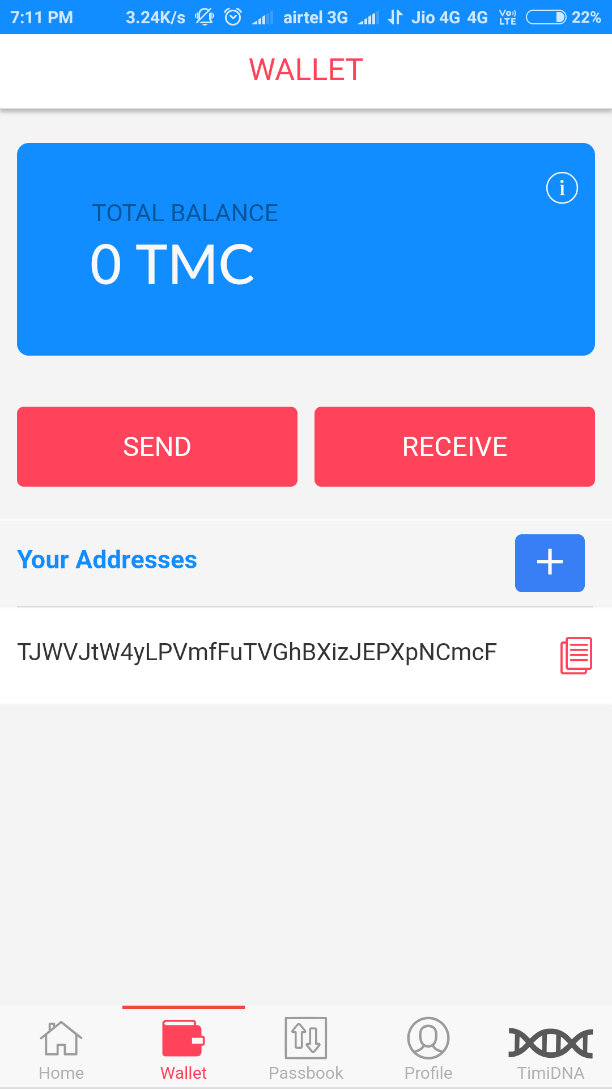 5). As there is payment system and sensitive medical records of an individual is involved, the application company have even added the 2 Factor Authentication feature to secure your accounts from the hackers.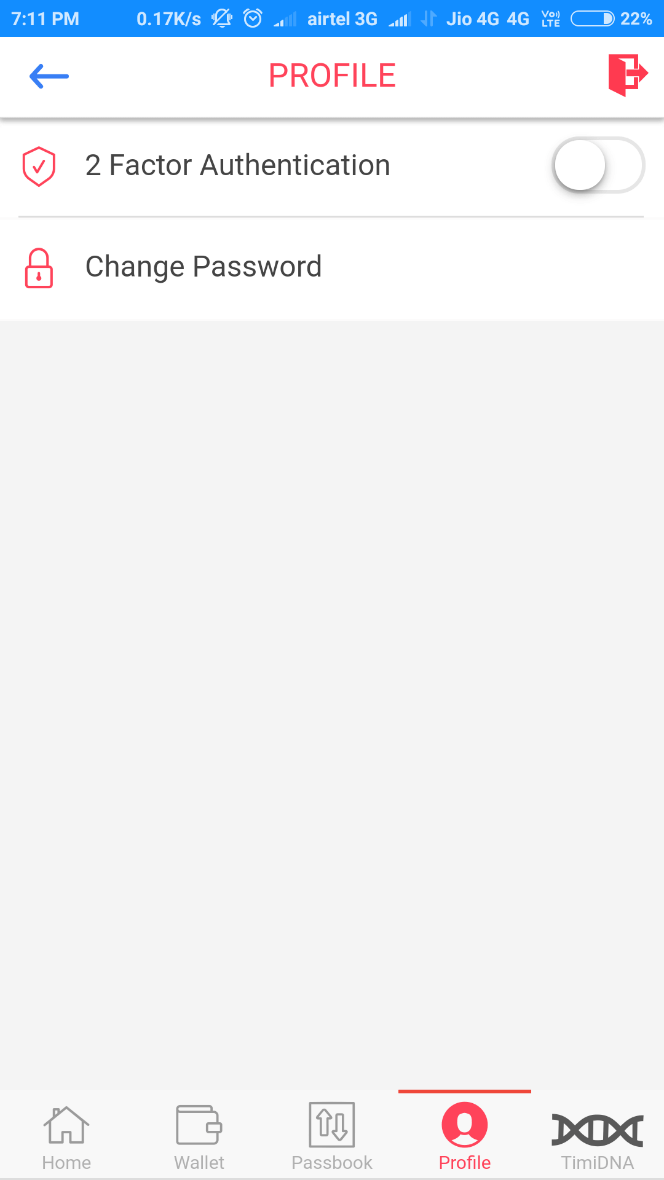 6). TimiDNA is where you can find all your test reports!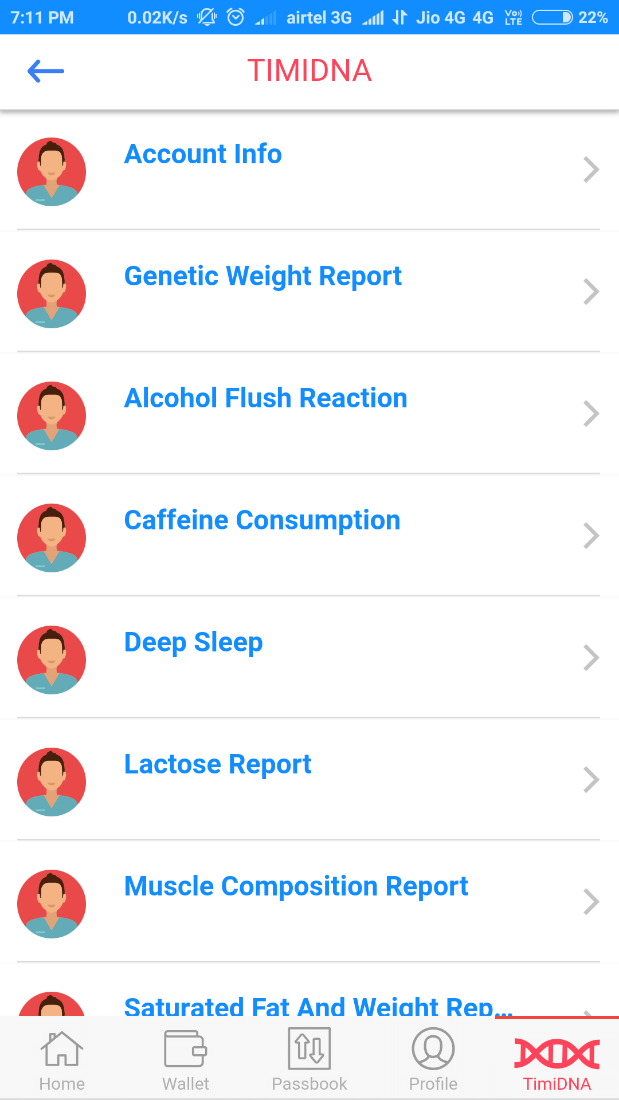 7). You can track all your TMC transactions within the application by checking the Passbook window: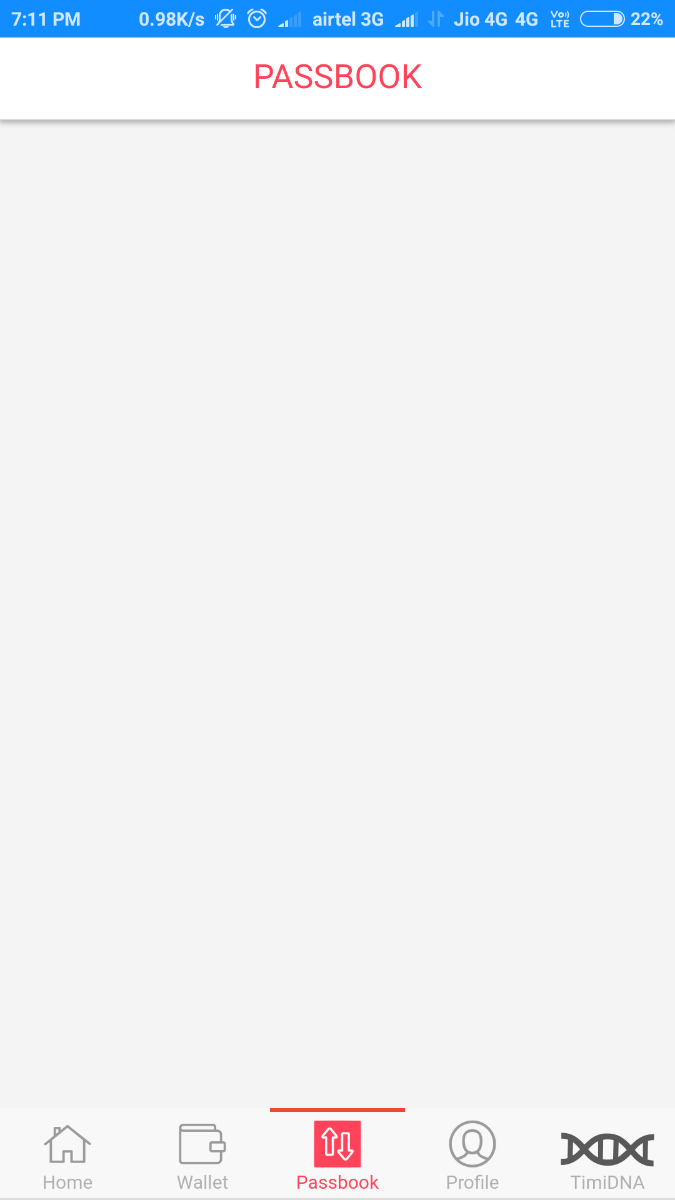 8). Dashboard is where you find all the infos like Emergency Info, Visit Schedules etc.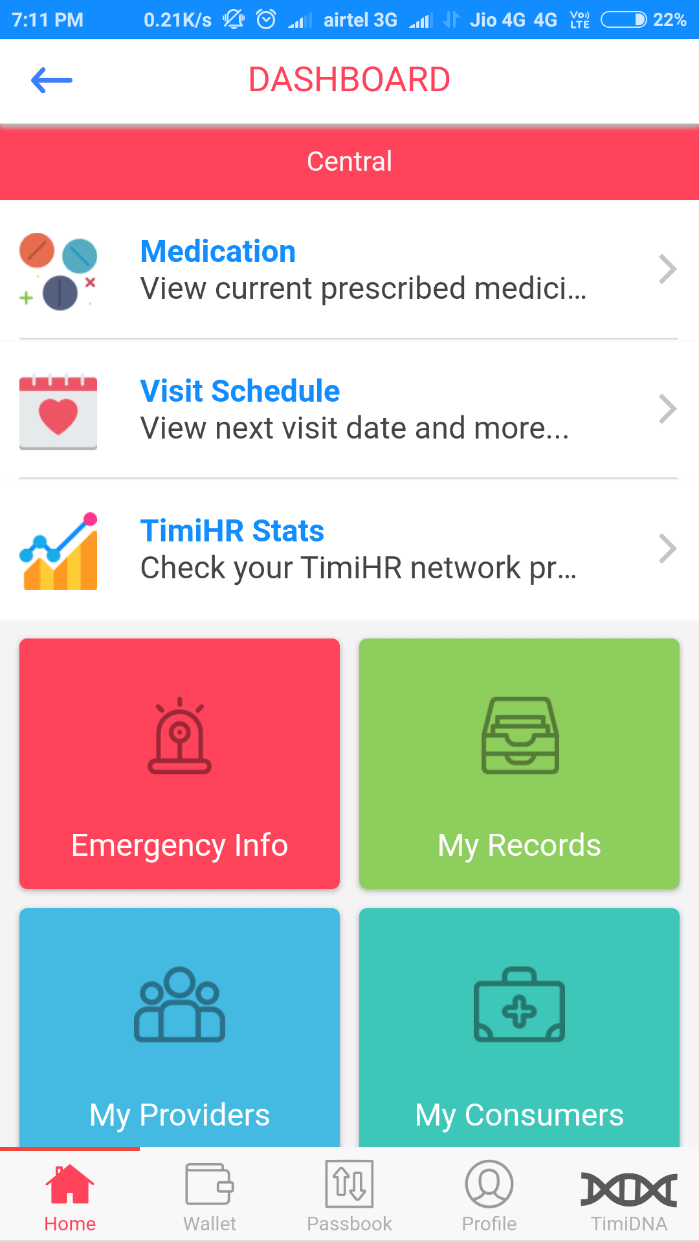 9). You can update your health reports then & then you visit your Physician to keep track of all your test & scan reports at one place.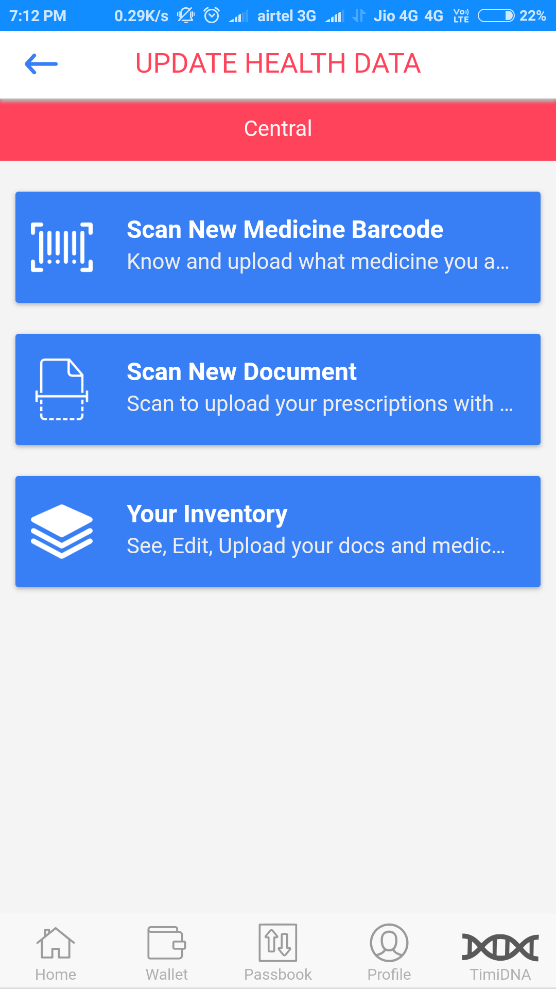 Where can you find this app?
You can get this app from the Google Play Store. You need to visit the Patient Companion App that will be listed in Health and Fitness section of the app store and download it easily in just few steps procedure. It is latest and newest version of the TimiPatient – Patient Companion Applicatin and simple to download it on your phone. You also have an option of downloading this app by using the favorite browser & click on the install for installing this app, don't forget allow TimiPatient app installation from the unknown sources.
How is this app very helpful to you?
New users will be able to register themselves or enter the details to this program with TimiPatient app. The digital technology & services are two important areas of the modern lifestyle. Now, with this modern technology music is streamed, easy to stay in touch and now appointments can be made with smartphones. By using this technology in the coherence with the patients and the delivery allows you to feel little more connected with this process and position themselves in maintaining the good adherence.
Final Verdict
TimiPatient App is one wonderful and smart creation of app that will consumers access to the platform by make use of the blockchain technology. TimiHealth's integration partner will give access to more than 250 health organizations & 30+ EMR systems.