Are you looking for a new and refreshing online dating platform? Then you are at right place as in this post are discussing about XoticaaXoticaa. Xoticaa is the new entry in the online dating platform which promised to give a never before dating experience to its users with some new features like proximity pop-up, high quality video chat, etc. If we talk about its availability, it Is available for both Android and iOS based devices.
Exploring Xoticaa
Before moving further let us highlight some key features of it in front of our readers.
Features:
1. Users can enjoy chatting through it, and it supports both text and high quality video chat.
2. Comes with proximity features so that users can easily find out the person nearby and can arrange a meet.
3. It also comes with a new feature in which users will become friends whenever wink matches.
4. Another notable feature is the profile options for couples (2 Men, 2 Women) and MILF. Through it users can easily connect with different types of people from all around the world.
Exploring the interface of the Xoticaa
Now let us explore the interface of the app so that our users can easily understand the working of this online dating platform.
1. Users have to accept some Terms and Conditions before moving further.
2. After that users have to create an account. This can be done just by entering the phone number.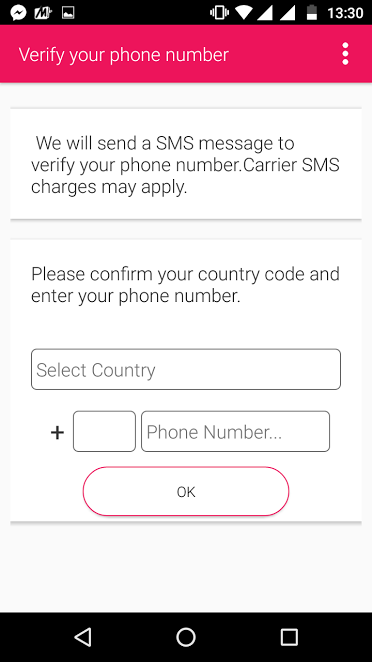 3. After that users have to enter some information like Name, DOB, etc. Here is a snap have a look for more idea about it.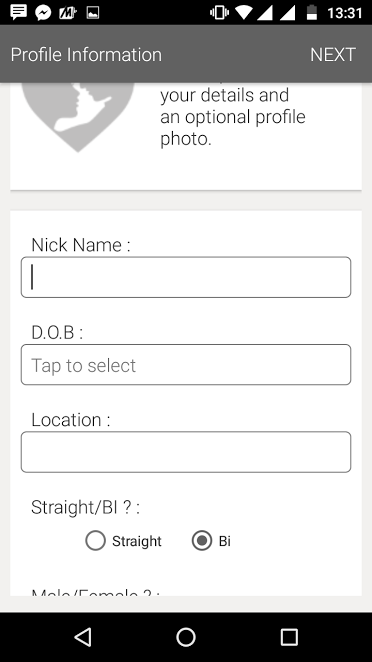 4. After that, users have to select their preferences and desire like as shown in below snaps.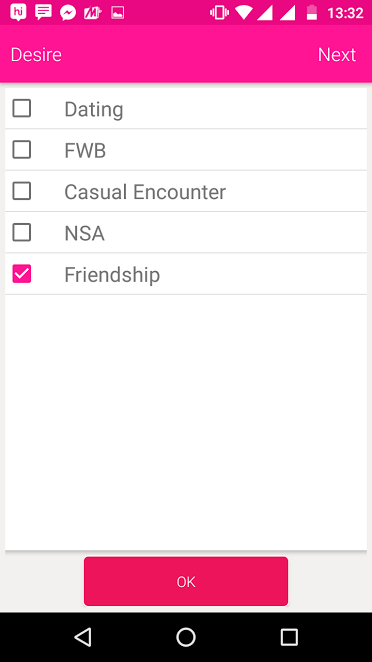 5. After that users will get the following screen.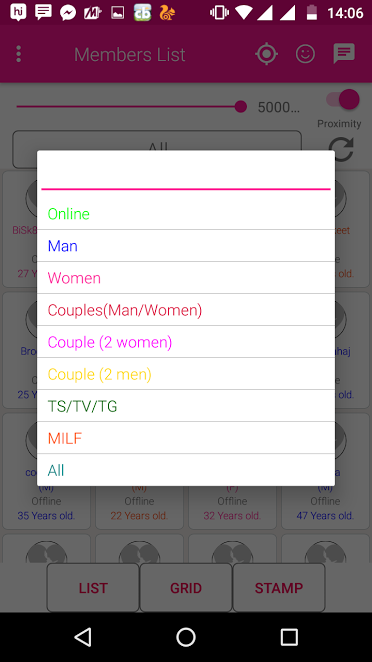 6. Users can select users for chatting according to their choice.
7. In profile options, users can change display pic, or users can even alter their preference and desire. Here is a snap of profile option have a look of it.
Why Xoticaa is best?
Do you want to know why Xoticaa is best dating platform. To know the answer to this question have a look at this section of the post. In this part we are comparing some features of Xoticaa with other online dating platforms.
1. It is a free dating app with good user friendly interface which is having no in app purchase. Whereas most of the dating apps are paid or consist of expensive in app purchase options.
2. It is a new platform which is having fewer people which mean less useless crowd. Users can easily connect with interested persons.
3. As you all can see from the above part a phone number verification is done before registering an account. This is done for prevention against fake users.
4. The video chat quality is far better than other online dating platforms.
5. Xoticaa comes with a proximity option so that users can arrange a meet. Xoticaa is traveler friendly because of this feature.
6. Xoticaa makes its users, to get the right match for their life. It automatically alerts its users whenever it finds a nearby user with the same interest. This feature is really helpful in getting right match nearby.
Wrapping up
Now we hope you all know Why Xoticaa is best online dating. But let us also highlights some negative things associated with it which we encountered while using it read below points carefully.
• Their website design is not up to the mark!.
• The application lags sometimes. It is not as much as responsive as it should be.
At last we hope you have read all of the above points carefully and will take steps accordingly. Xoticaa developers team will remove all the bugs. As far as the total number of users, it will increase with time. From our side, Xoticaa is recommended to our readers, if you are looking for a new and refreshing online dating platform which is less crowded and consists of only actual users. Download it once and share your experience with other readers and with us through like, comments and share.