In this age of rapidly advancing technology, you need to have an online presence to keep your business afloat and thriving. One of the requirements of establishing a credible online presence is to develop custom-made software applications for your projects. It shows your clients and customers that you will take their work seriously.
However, a major problem faced by non-IT businesses is choosing the right software developer for the task. How can you determine if a development company will be perfect for your venture when you aren't even remotely associated with the field? By conducting extensive research, of course, and your research ends here! Follow the expert tips below to find the top software development company for your project.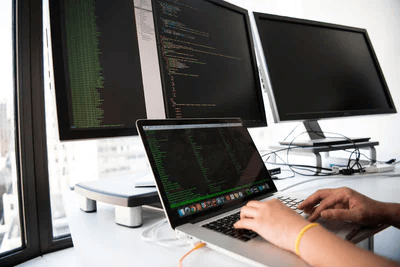 Shortlist Companies that Fit your Budget
The cheapest development companies will most likely offer subpar services, and you don't want your application malfunctioning in the middle of the project. So, ensure to set your budget moderately high. Check if the company and its developers excel at coding, run a sufficient number of test algorithms, hand over the source code ownership to you, and most importantly, know how to communicate well. Any reputable software development firm offers those features, so be sure to add only such companies to your list.
Shorten the Shortlist
One of the most important factors that you need to consider while choosing to hire offshore development team is its reputation. Many of the top companies are regularly reviewed by users and industry professionals. Check if your shortlisted companies consistently perform, year after year, to the best of their ability. Remove the erratic, unpredictable performers. You can also consider going through their business portfolio to ensure that they have undertaken projects similar to yours in the past.
Furthermore, analyze the company's safety and security ethics. Will any sensitive data in the app be properly encrypted? Do they install any backup programs to ensure that your database stays updated? Look for satisfactory answers to such questions from their programmers or project managers.
Examine the Software Technicalities
The technical part of software development includes framework assessment, language preference, visualizing end-user functions, and considering the overall software systems that the company utilizes. There are two basic types of frameworks: front-end and backend.
Recently released front-end frameworks include AngularJS and ReactJS. The latter focuses on user interface components, whereas angular-development can be used for creating dynamic applications. Backend frameworks include the likes of Django, Laravel, and Spring.
The top programming languages right now are Python, JavaScript, PHP, Java, etc. and the popular development technologies include Windows and UNIX. Take a look at the functionalities and the end-user features that each of those frameworks, languages, and technologies offer before settling for a developer.
Trim the List further based on Deadline Adherence
At this point, depending upon your requirements, you should have been left with only about 4-5 software development companies. Bring the number down to two or three by removing those firms with moderate to dismal delivery timeframes. Let's say that your software project is slated to be released on a particular date. Your customers will be eagerly looking forward to that day. However, if your software company fails to deliver on that date, then you may end up losing quite a few of your potential and existing customers. Hence, don't forget to ask this question during your very first interaction with the company – what percentage of projects have you managed to complete within the deadline?
Check their After-Service Support Record
This is the phase of your choosing process where you can easily pick the number one option. Most software development companies that provide the best services usually lack in the after-service support department. Coding and programming, no matter how accurate they may be, could fail to deliver the desired results every once in a while. Bugs and rogue protocols are generally removed during the testing, but there still may be a few of those running free within the software.
If you try to contact the software company after a month or two regarding app malfunction, they may rarely ever respond. Check the customer reviews on their website specifically for post-development support quality, and try to get a verbal and/or written guarantee from the managing director or a higher authority regarding the same.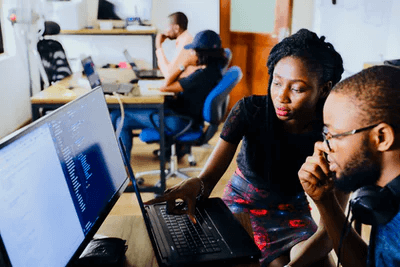 That is it from our end! With the help of the aforementioned tips, you can easily bring your business idea and its corresponding software vision to life in the virtual world. Just make sure that you communicate your requirements appropriately. If you have managed to find the top software development company for your project, then your real-world ideas will effectively be transformed into an efficient, user-friendly software application in no time.