Apple is notorious for ignoring rival operating systems because they are the direct competitors. You cannot connect an Android or Windows drive to the MacBook, iMac, and Mac Mini and expect to transfer the files. Many Apple computer consumers have no idea how to use Windows PC because the Cupertino-based company shut down the doors on the existing consumers. However, if you are someone that owns a macOS computer and owns Android, Windows PC, and other non-Apple products, then SyncMate comes in handy for you.
What is SyncMate?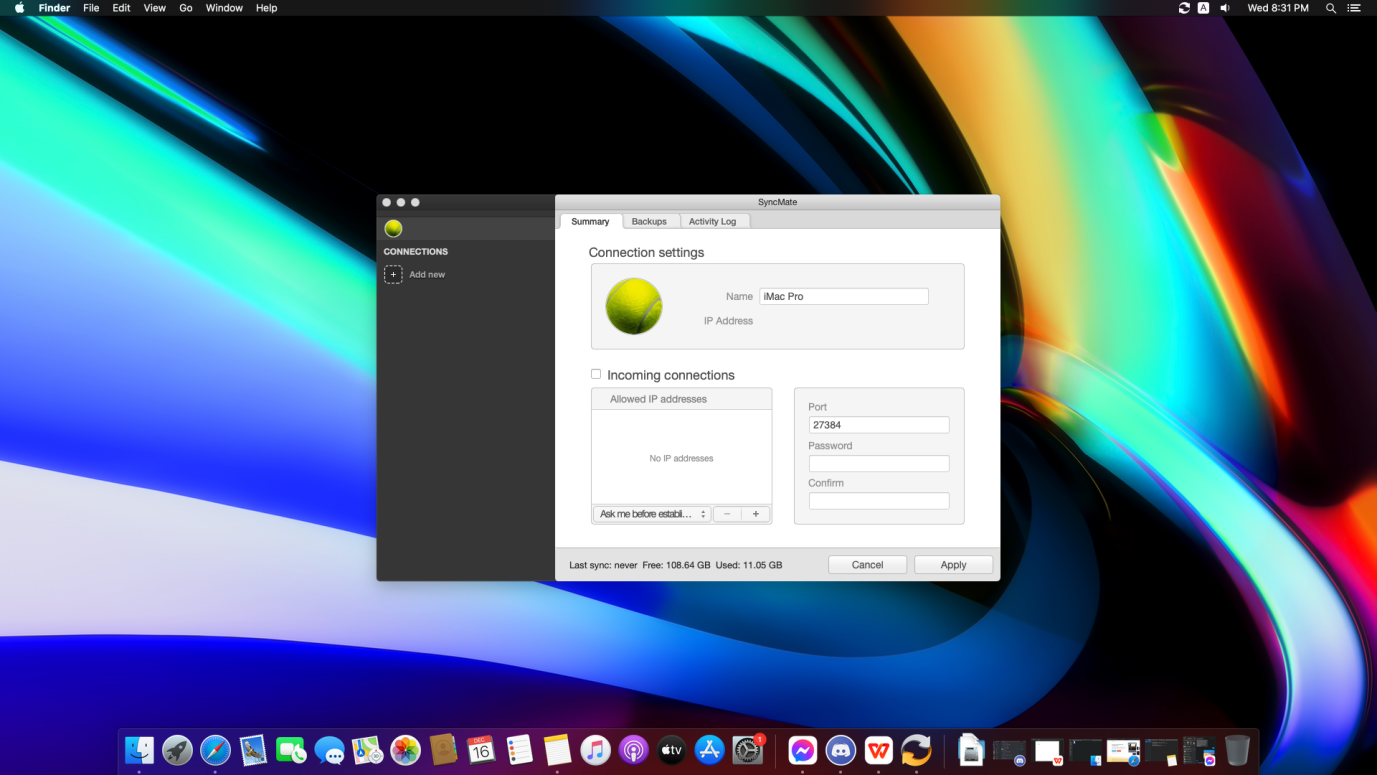 SyncMate SyncMate is a macOS program designed to create a connection between cross-platform devices. Apple's macOS has a lot of restrictions, which do not allow users to transfer data from other devices. The unfriendly macOS does not have enough tools to support Android, Windows, and other storage devices. SyncMate solves a major problem that Apple intentionally created, and you can use the solution to create a connection. Let us look at what you can do with SyncMate and make the most of it.
1. Supported Devices & Accounts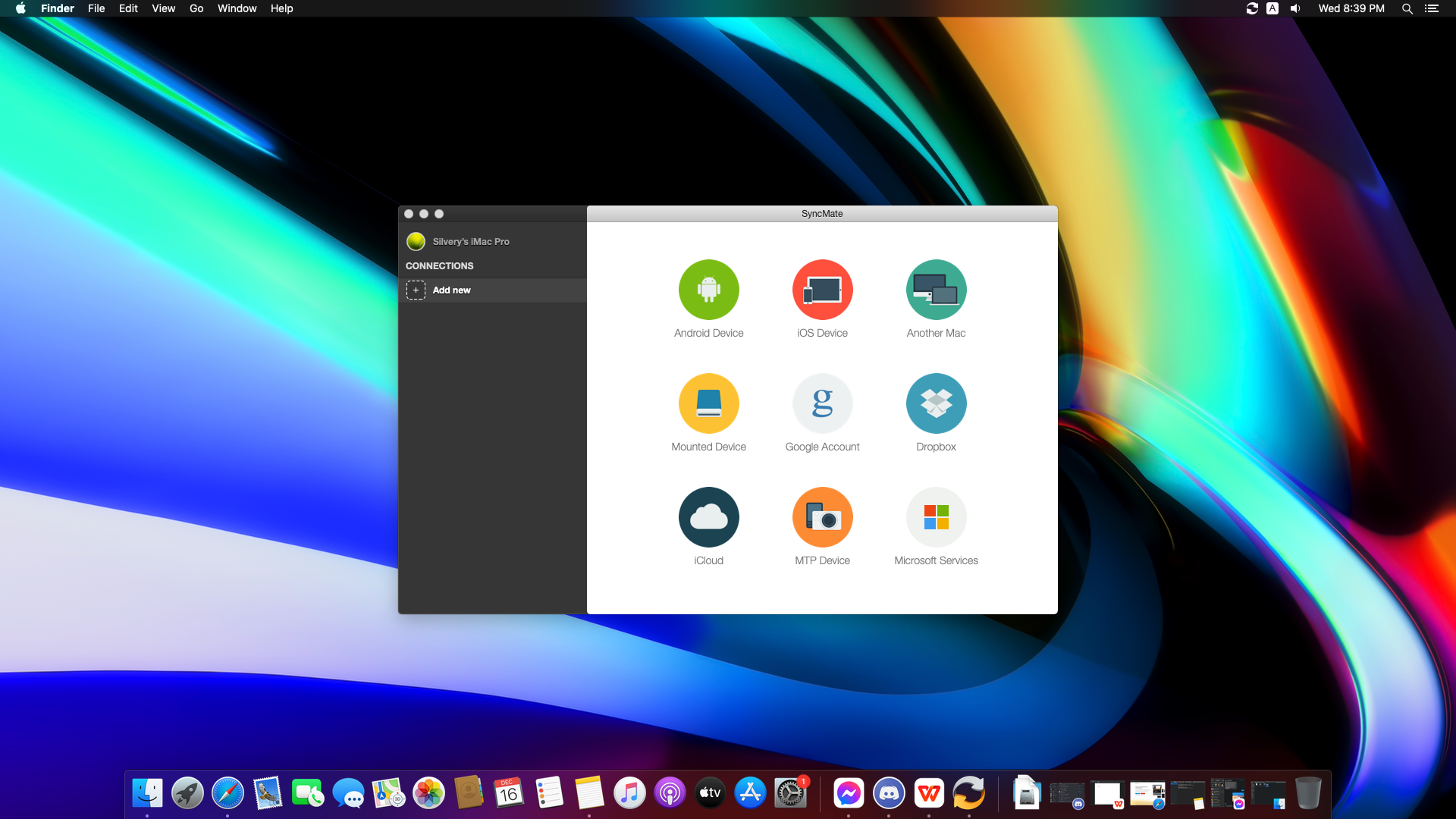 Readers want to know what can you do with the SyncMate solution, and that's one of the selling points because the program does wonders. You can connect an Android phone, iOS device, macOS machine, storage devices, and more. In case, if you have a lot of data on cloud storage then you can transfer the files in a matter of seconds as the program supports Dropbox, Google, Microsoft Services, and more. The important point is that you can connect an Android phone from 6 years ago, and Android sync mac works flawlessly.
2. External Storage Device Support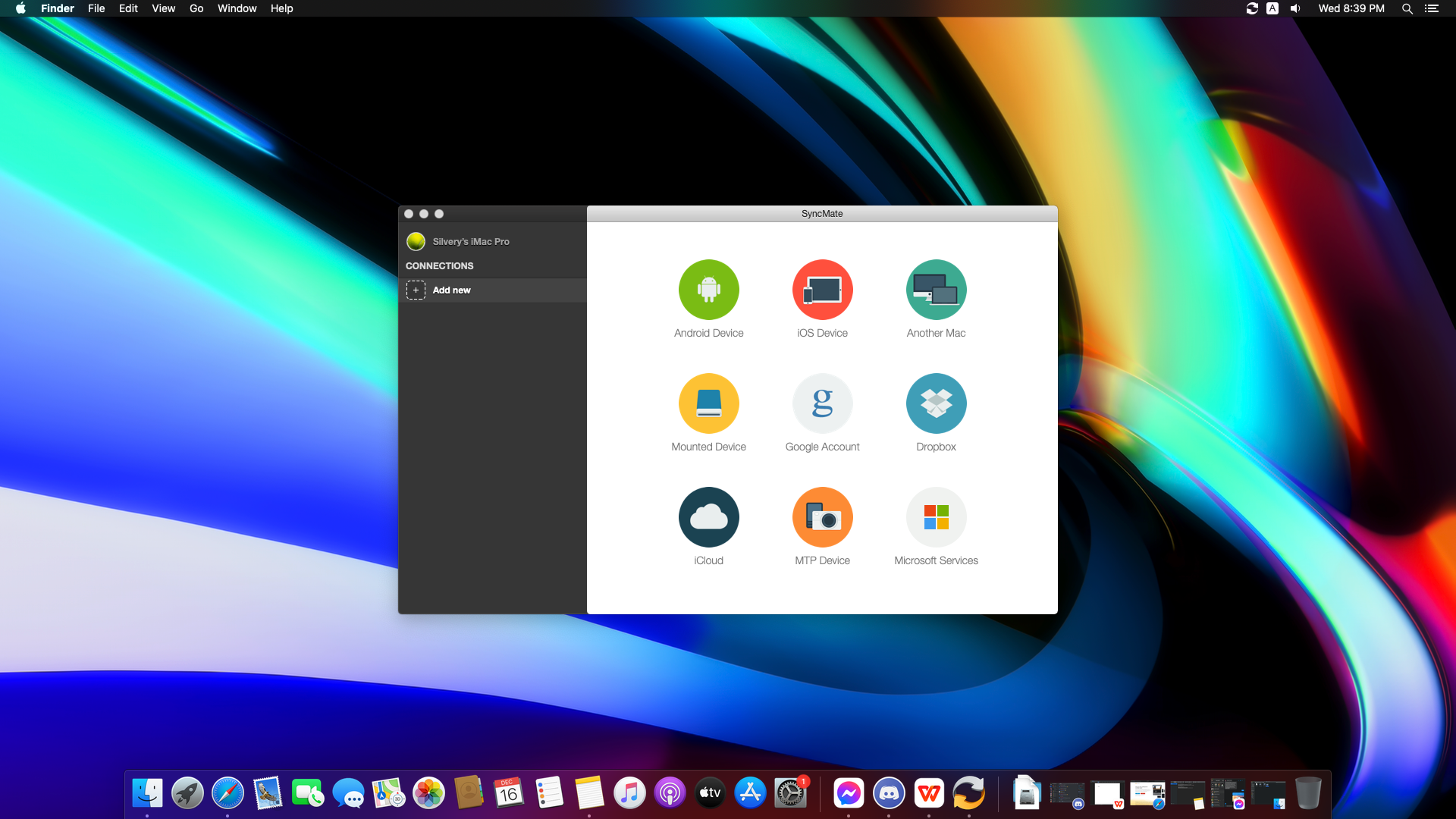 Apple does not support a lot of file systems like NTFS because it is a file system that Microsoft came up in the market. Now, you can connect multiple storage devices like HDD, SSD, USB Flash Drive, SD Card, Memory Stick, and other devices. Connect the storage device to the macOS machine, and fire up the program and mount them in the computer. You can access the files, folders, and documents without limitations.
3. Create Backups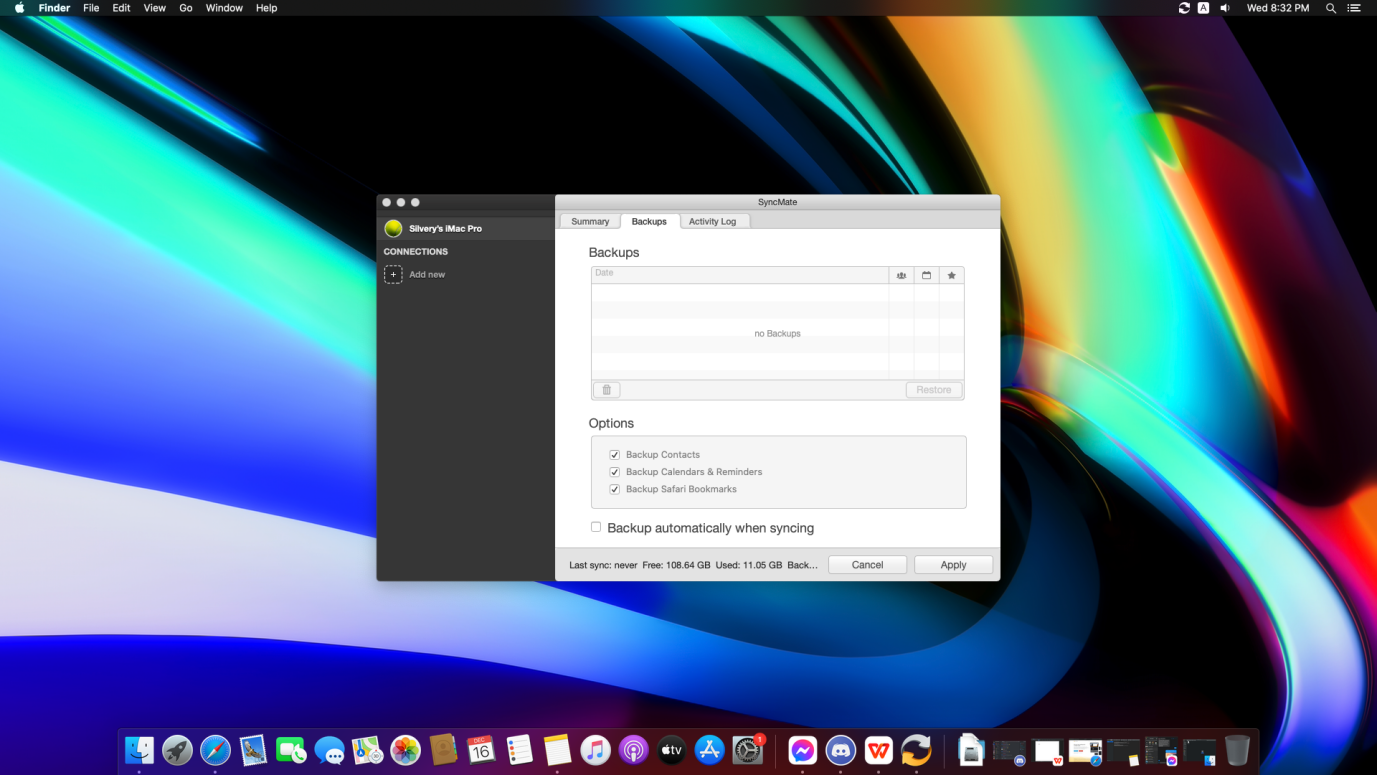 Data loss is a concern for millions of consumers around the world. Now, you got SyncMate that has an in-built backup system and create restorable backups of multiple storage devices and smartphones. All you have to do is connect the device to the Mac PC and select "Backups" from the top menu. You can back up a lot of content from the device like media content, contacts, reminders, browser bookmarks, and more. If you forget backing up the data, then you can allow the program to do it for you when you sync the device.
4. Activity Logs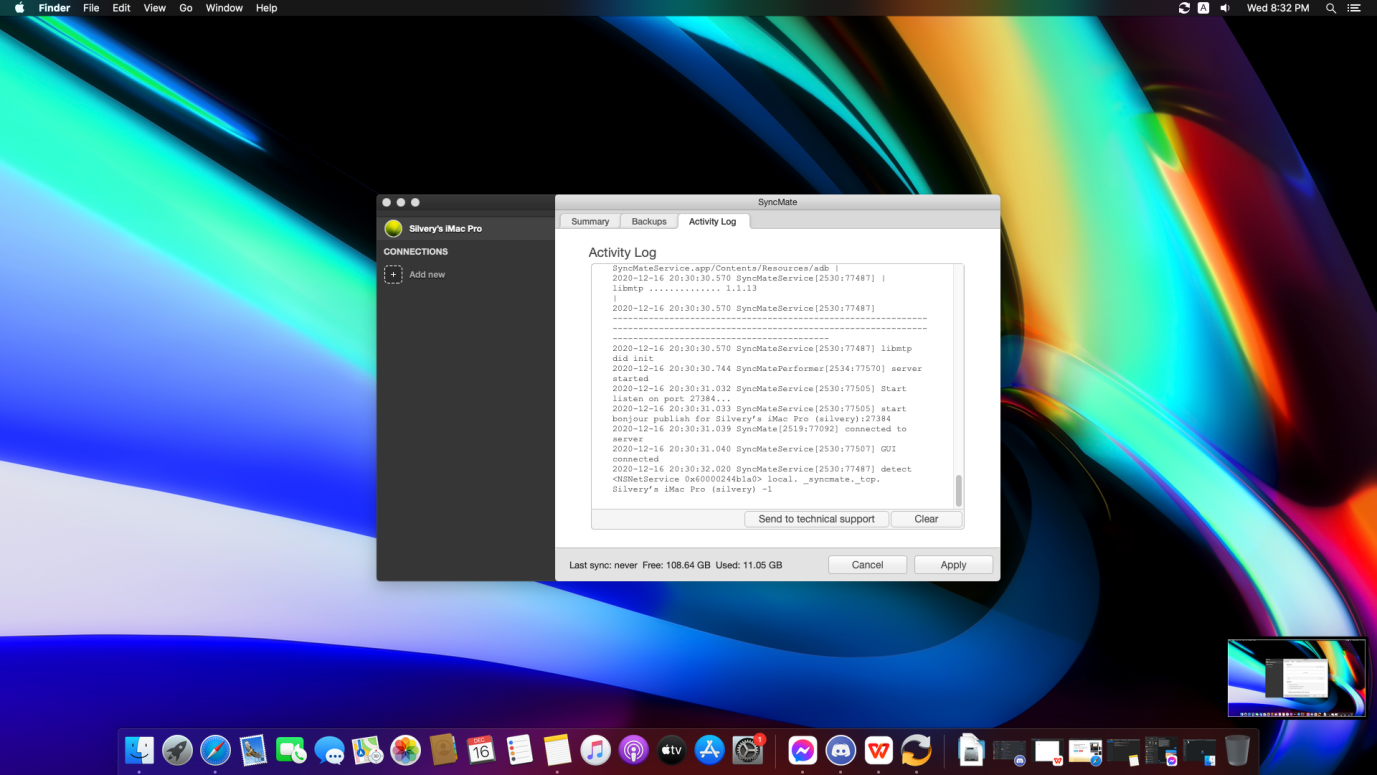 An average consumer owns multiple devices like Mac PC, Android phone, iPad, external storage device, and more. You can connect all sorts of digital devices to SyncMate and get the job done, but it is not easy to keep up with history. The program has a dedicated tab when you can keep an eye on the activity logs, so you know what you have done with the connected device.
5. How to use SyncMate?
The demonstration is important for new readers because it gives a broader idea of how it works and if it is suitable for macOS users. Connecting an Android phone to a macOS computer is challenging because Apple does not have advanced options purpose. Let's connect an Android device to a macOS computer and find out what we can do with it.
Step 1: Launch SyncMate for Android sync mac.
Step 2: Click on "Add New" from the left side panel and then click on "Android Device" to start the process.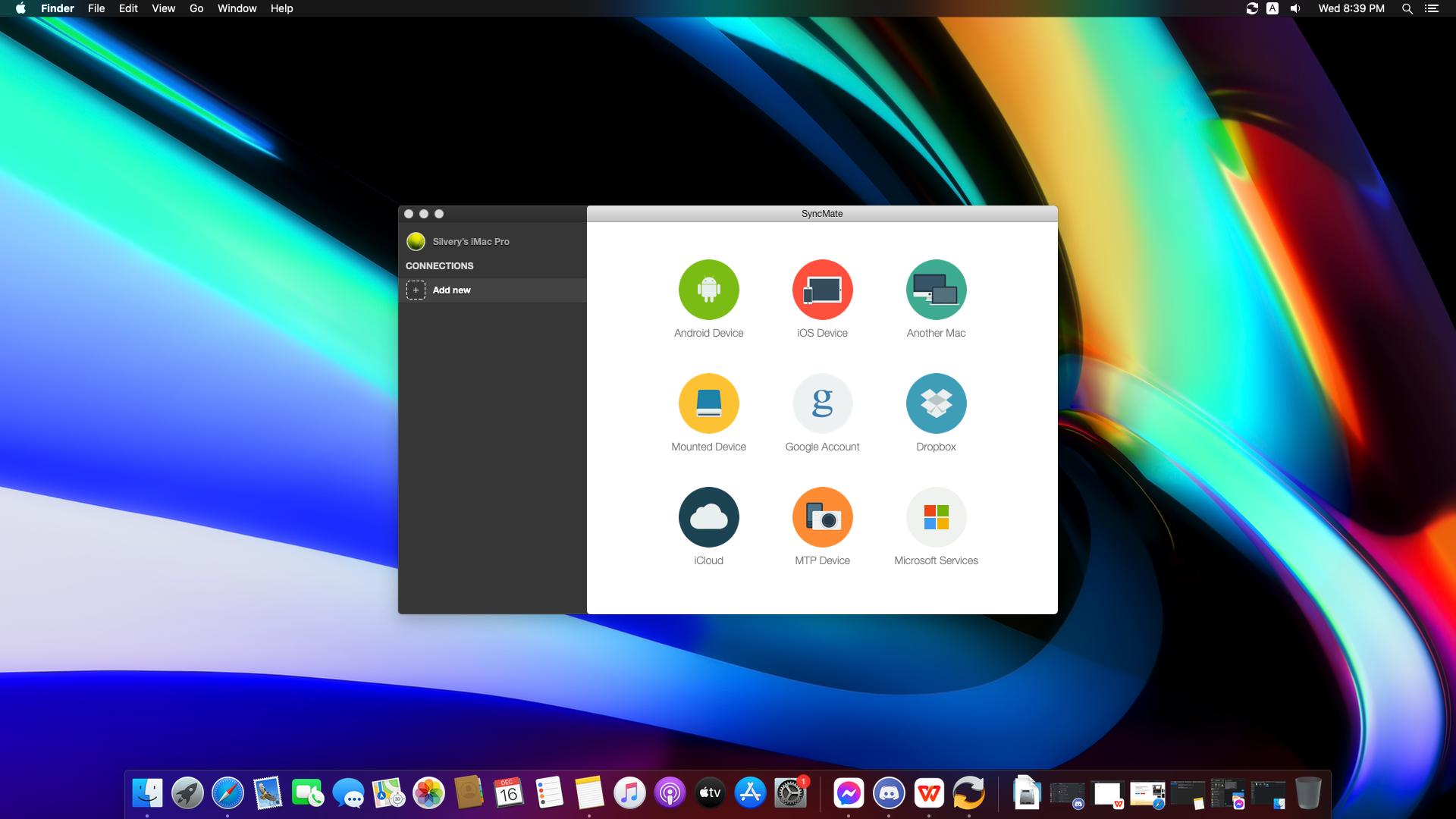 Step 3: You got three options to choose from it and they are USB, Wi-Fi, and Bluetooth. We have selected USB randomly, and you can choose any option.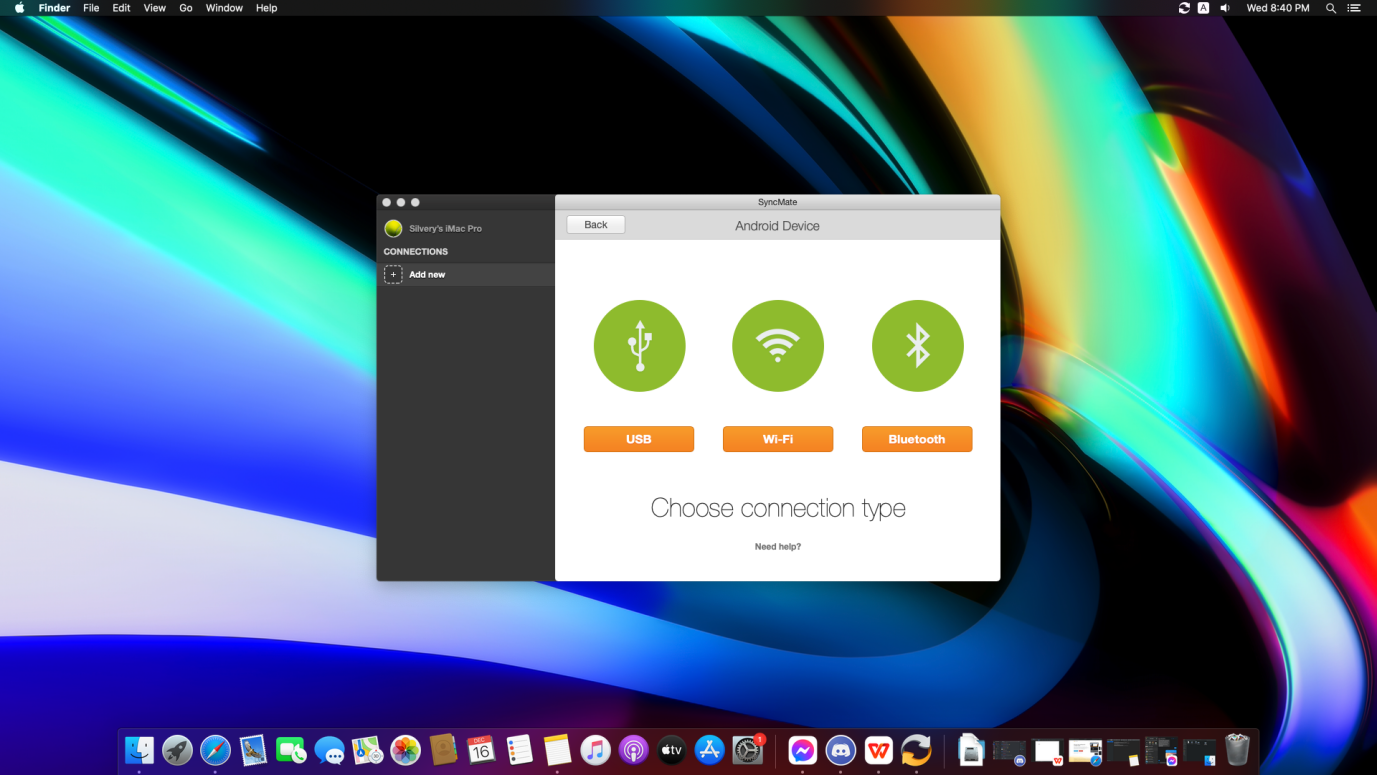 Step 4: You have to enable debugging mode (do some research about debugging mode and watch a tutorial for visual instruction).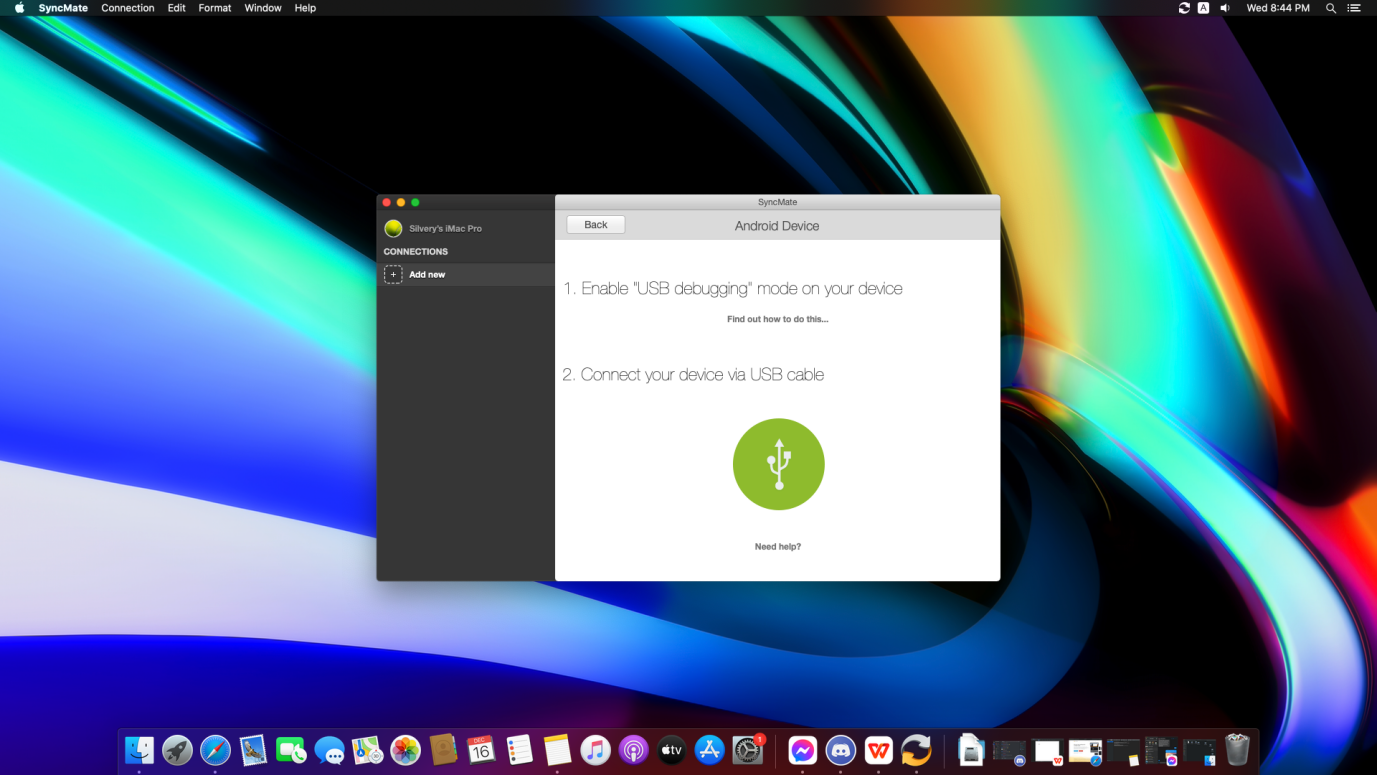 Step 5: We have enabled USB Debugging Mode in the Android phone and SyncMate for Android app installed in the phone.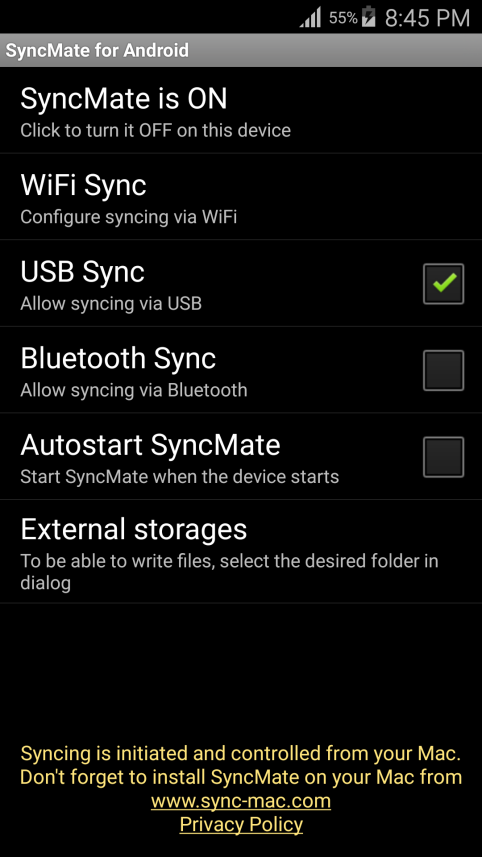 Step 6: Take a quick look at the SyncMate and select what you want to sync in the macOS computer.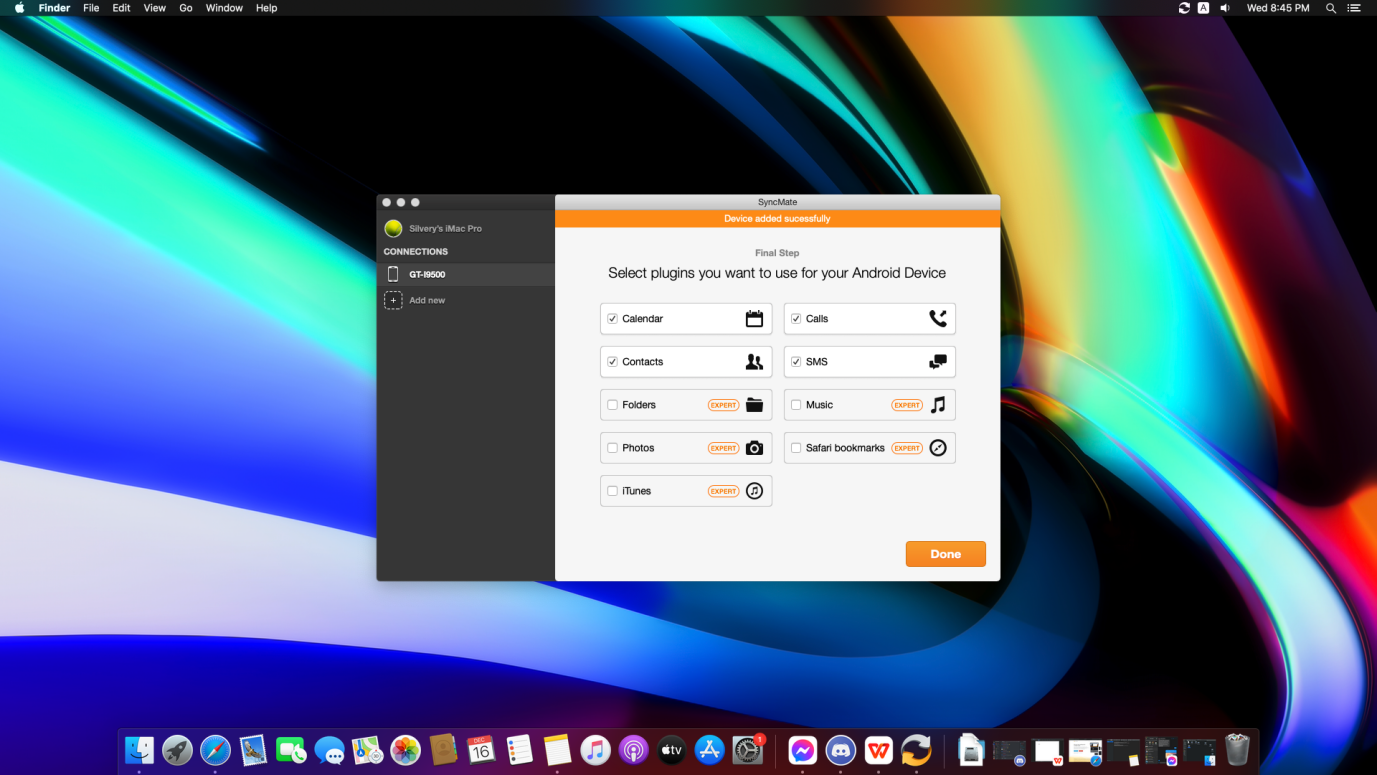 Step 7: The Android phone is connected with a macOS machine.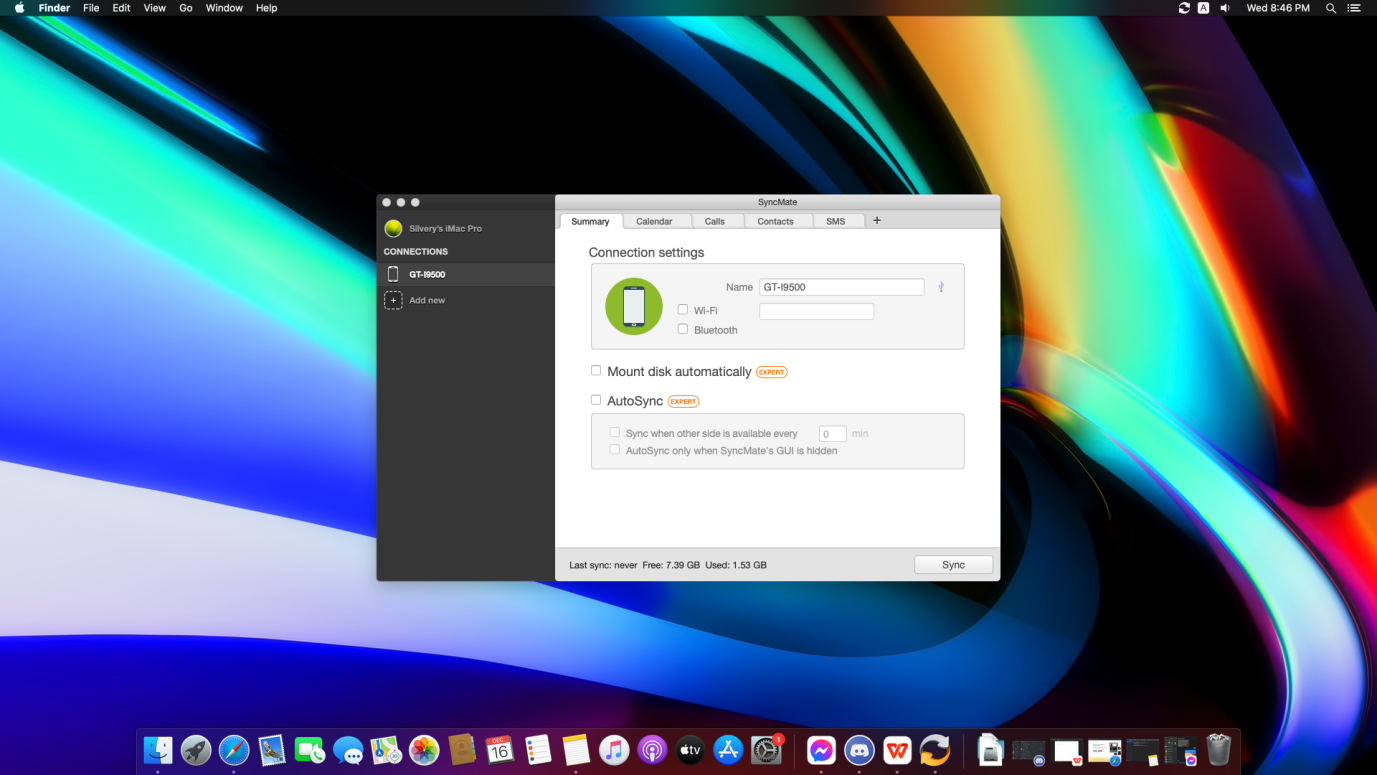 We choose six years old Galaxy S4 GT-i9500 for the process which explains the compatibility and stability of the program. You can connect older devices to the program, and it will work flawlessly with SyncMate.
Bottom Line
SyncMate file sync Mac software is a savior for Apple computer administrators because you no longer have to live under Apple grace. Now, you can transfer data from one computer to another without limitations. You can purchase the premium, and it starts from $39.95 for two macOS computers. Let us know what do you think about SyncMate in the comment section below.