Digital marketing, and more specifically, Search Engine Optimization (SEO), is critical to growing an online presence. 
Selecting the right SEO agency in Austin or anywhere else in your local city can provide much-needed visibility for a company's website. With that said, it is pertinent to ask prospective agencies the right questions prior to enlistment. 
This blog seeks to highlight essential queries to pose regarding experience and expertise, keyword research strategies, off-page activities, measurement practices, communication processes competitors are using, and pricing plans when choosing an SEO partner.
Essential Questions to Ask Your Prospective SEO Company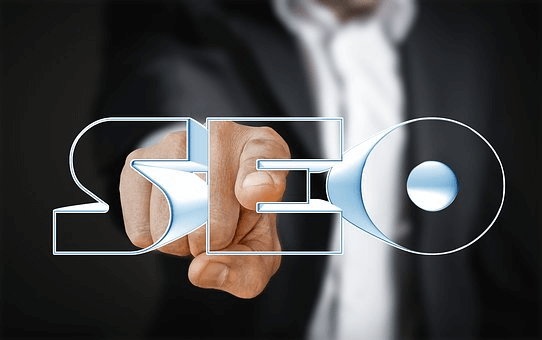 What are your experience and expertise?
Legitimate SEO companies should come equipped with the relevant expertise, and clients need to spend time verifying their qualifications before handing over digital optimization projects. 
An ideal starting point during the initial information-gathering stages involves asking about the experience and prior successful campaigns. How long has the practice been operating? What sort of industries do they usually work with? 
Past successes are telling indicators that this organization is experienced in terms of managed services and managing results at high levels if going beyond mere optimization requirements is necessary.
What is your general approach to SEO?
When scouting for an SEO agency, strategy and approach are among the most important points to take into consideration. 
Ask prospective SEO partners about their general approach to SEO, what techniques they plan to use for optimizing the website's content (e.g., text optimization, meta tags optimization), how they stay on top of major algorithm changes like Google's Hummingbird update, and what link building strategies they preferable utilize (i.e., white-hat or black-hat). 
Also, make sure you understand any internal process in place for routine tracking reports and progress updates every step along the way—including task deadlines that must be met by your team in order to attempt effective engagement measures established during the terms of the service contract agreement over time.
How do you conduct keyword research?
Keyword research involves carefully identifying the best keywords for the content you are creating, understanding their importance to users' search intent, and then incorporating these words into the content or URLs. 
Ranking for relevant keywords allows other web surfers that might find your products or services interesting to discover them as easily as possible. 
Successful keyword research requires a systematic method of analyzing different data points, such as long-tail phrases, which are used widely in today's SEO strategies due to their promising results when paired with effective content marketing efforts.
What on-page optimization techniques do you utilize?
On-page and technical SEO are two important components of any successful search engine optimization (SEO) strategy. On-page refers to the optimizations made directly on a website, such as its content structure, page titles, meta tags, and image ALT text to help with indexing and ranking by Google. 
Technical SEO includes all the technical parameters behind visibility for search engines, like server response codes or crawler accessibility protocols, to help them properly read and validate your website content correctly. 
It is essential to spend time perfecting these elements of an SEO plan both independently and alongside one another in order for websites to be visible by top organic search results for increased traffic.
What's your approach to acquiring high-quality backlinks?
Backlinks and off-page SEO are integral elements of an effective search engine optimization strategy. Backlinks, also known as incoming links from other websites, essentially "vote" for your website and help increase its visibility on search results. 
A well-developed off-page SEO approach can help propel a website to the top of the rankings by acquiring high-quality backlinks through white hat link building methods like guest posting, directory submissions, influencer outreach etc. 
Content relevance and organic link relevancy remain key to successful backlinking campaigns, which is why it is vital for online businesses to research target keywords that would result in maximum benefit from each link acquired.
How do you track the effectiveness of your SEO efforts?
The measurement and reporting aspect of an SEO campaign is critical for setting goals, monitoring progress toward targets, and adapting strategies based on insights obtained from data analysis. It's important to find out how potential SEO agencies track the effectiveness of their services over time. 
For example, they should be using various metrics like keyword rankings, organic traffic, conversion rates, etc., along with tools such as Google Analytics or Search Console, to provide reports on overall SEO performance. 
Consumers need to ascertain the specifics related to this element before moving forward with engaging a provider -allowing you to measure results precisely while gaining an in-depth understanding of services carried out via mapping activity performed by the agency against outlined KPIs.
How do you involve us in the SEO process?
Communication and collaboration between an SEO company and a client are critical components in order to ensure success. It is important for the parties to have clear definitions of the goals they're trying to achieve and regularly check in with one another. 
Clients should seek an SEO company that listens closely to their needs, provides detailed feedback, responds promptly to communication inquiries dealing with tactics or deliverables progress, and works proactively to address any issues as they arise. 
To ensure a successful partnership across both, telling decisions about how best to mount any campaigns require conversations, not simple email exchanges, where meaningful interactions be had in order discuss the process in full detail.
What is your pricing structure?
When it comes to pricing and contracts, you need to find out what the SEO company's pricing structure is, if there are any additional costs that might arise during the engagement, and lastly, what are the terms of the contract and their cancellation policy. 
Asking these questions will help clarify expectations and ensure both parties understand exact financial commitments when signing off a working relationship. 
Additionally, inquire about return on investment (ROI) guarantees in order to protect yourself against unsatisfactory results; reputable SEO companies typically provide an activity timeline backed up with strategic milestones.
Making Informed Decision
The success of your online business depends heavily on its visibility and ranking in organic search engine results. SEO services allow you to achieve that goal and employ targeted strategies that help grow your brand. Hence, choosing the right SEO company is key for long-term growth. 
Asking thorough questions during the selection process helps make an informed decision and ensures you work with someone who understands your goals and delivers measurable results. 
With this blog post, we aimed to list essential questions to pose when considering which company is best suited to tackle your website's needs in order to increase its digital presence working strategically toward success.