In today's modern world, people love to capture photos when they go out. We have smartphones and digital cameras to fulfill our needs. If you have a passion for photography and want to earn some income from the photos you capture, then there's a platform for you.
Clickasnap is the most reliable platform for casual photographers who can upload their photos and can start generating income from it. A detailed review of Clickasnap.com will give you brief information about the platform and how does it work for you.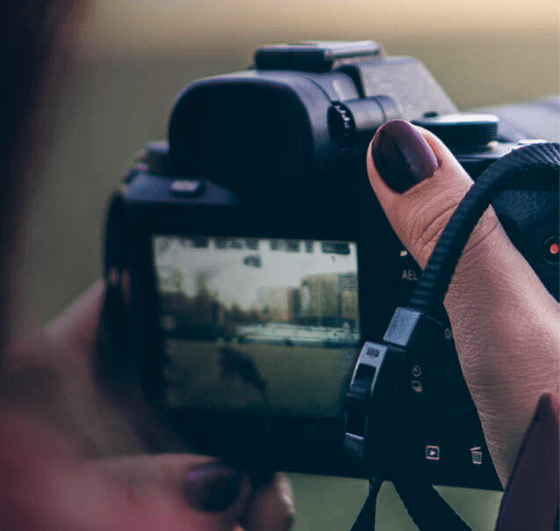 What is Clickasnap.com?
Clickasnap is an online photo-sharing platform that is open for all. The platform is designed for those who have a passion for photography and love to capture photos of landscapes, birds, monuments, etc.
Anyone can sign up for this platform, can upload their photos, and start earning money when someone views their photos. The more traffic you generate to your work, the more money you can earn through it.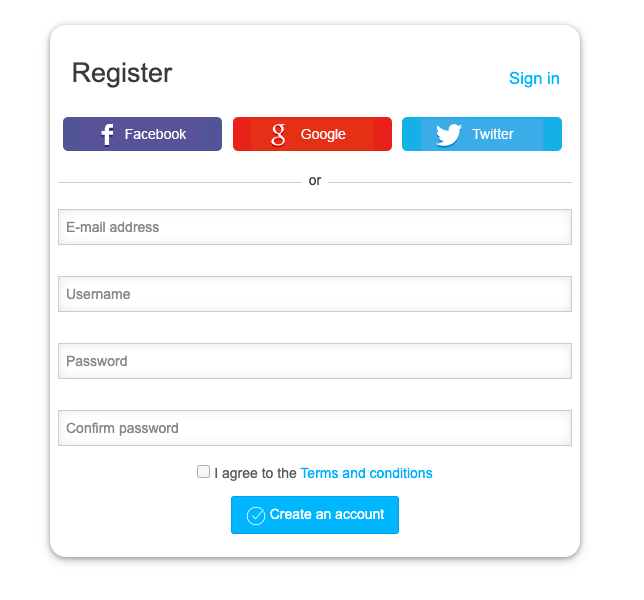 How does this platform Work?
Clickasnap is an online photo-sharing platform allowing subscribers to upload and share photos with the public. Users can create a professional profile to start selling their work right from this platform.
The platform serves an intuitive user interface that doesn't require special skills. They also have a dedicated forum page where photographers can communicate with each other and share their knowledge to get the best of photographs.
What makes this platform so much popular among passionate photographers is it lets them earn while learn. They can learn new tricks and techniques to grab the best of photos by engaging with professional photographers from the forum site.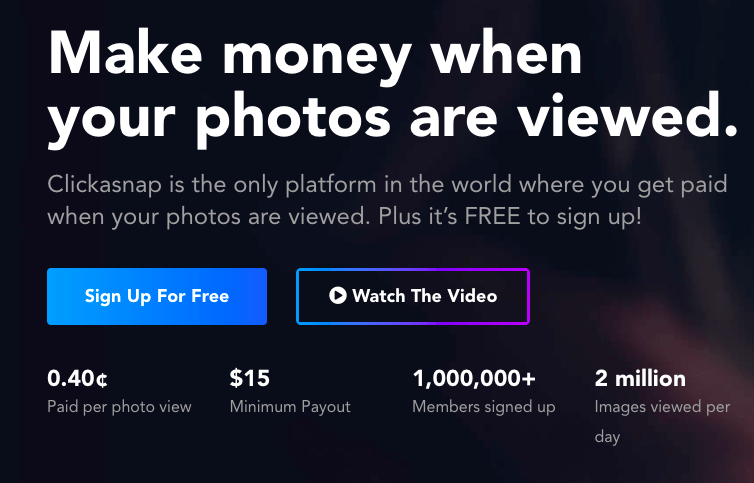 You can gain more knowledge about this photo-sharing portal by exploring more of its pages. Once you signed up for this site, you will be able to explore the portal's web pages, the profiles of other users, the forum page, and more.
When someone views your photos, you will get paid. That's how the platform offers to earn opportunities to its users.
How much money can I Make using this Platform?
If you have a good collection of photos, then you can earn money by uploading your photos to this platform. Just create an account and start uploading your photos to the site.
There are many ways with which you can earn money from this platform. You can sell digital copies of your work to customers online from this platform. Or you can get paid when someone views your photo.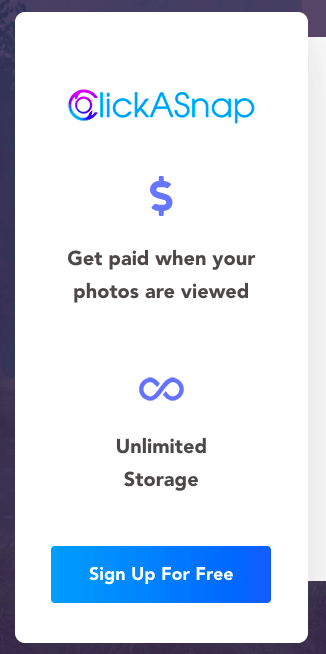 According to the platform's terms and conditions, you will get 0.25 cents for each view of your photo on the platform. When your account receives credits of $15 from the audiences, you can withdraw the earned money from your account.
The site has gained positive feedbacks from its users. It has millions of subscribers from across the globe who are happy with the platform as they receive money timely on their account as per the rules.
Clickasnap: Key Features
One of the most trustworthy photo-sharing platforms
Offers an earning opportunity to amateur photographers
Simple and easy-to-use platform
Regular updates with new features and functions
Allows free sign up for all
Multiple ways to earn money from the platform
Provides top-tier security to your photos
Well-organized photo albums with categories
Instant Payout through Paypal
Con
Website is limited to only some countries.
Why should I use Clickasnap for my photos?
Amateur photographers click an uncountable number of photos in their free time. Even normal people also have a bunch of photos of animals, birds, nature, etc on their mobile phones.
Clickasnap website gives them an identity to improve their online presence. The platform also helps them earn money from their work in a legit way. Everything is transparent here which makes it the most trustworthy platform in this category.
Why go with the third parties when you can build your own portfolio on the Clickasnap platform? It's a free-to-use platform and anyone can join it by simply clicking on the Signup button from their website.
Conclusion:
Clickasnap is a 100% genuine platform. The photo-sharing platform has millions of active subscribers from across the globe. Being a new platform, it will take some time to settle down just like Instagram and other platforms. Still, there's an opportunity for photographers to earn money by uploading their photos here.
Give it a try and see how you can add 0.25 Cents with the first view of your uploaded photo! Remember one thing, you will get paid once your credit reaches $15. So what are you waiting for, sign up for your new account on Clickasnap and start selling your photographs online!