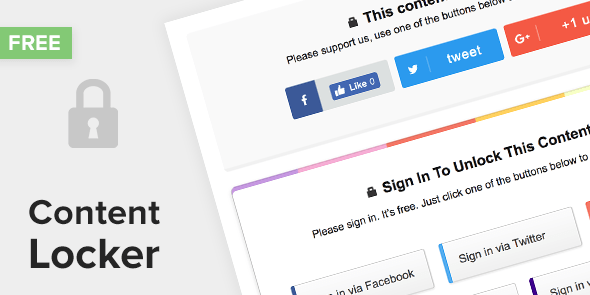 Are you are content creator? Want to get more engagement to your viral content from your existing users? The Content Lockerplugin can be the best solution for you. You can now easily lock your content and ask user to share it socially for reading it completely. This can surely bring more social engagement to your post and is a nice way to boost the social signals. Let us go through the in-depth review of Content Locker plugin and explore more about it.
What is Content Locker WordPress Plugin ?
The Content Lockeris a handy plugin that you can install on your WordPress website to bring more social engagement or enhance your mailing list through the content. This plugin will surely help you to attract more views and boost your search rankings through social signal. Moreover, you can add significant number of people to your mailing list and send them offers containing your affiliate links. It is one of the superb plugin for a webmaster.
Content Locker – Top Notch Features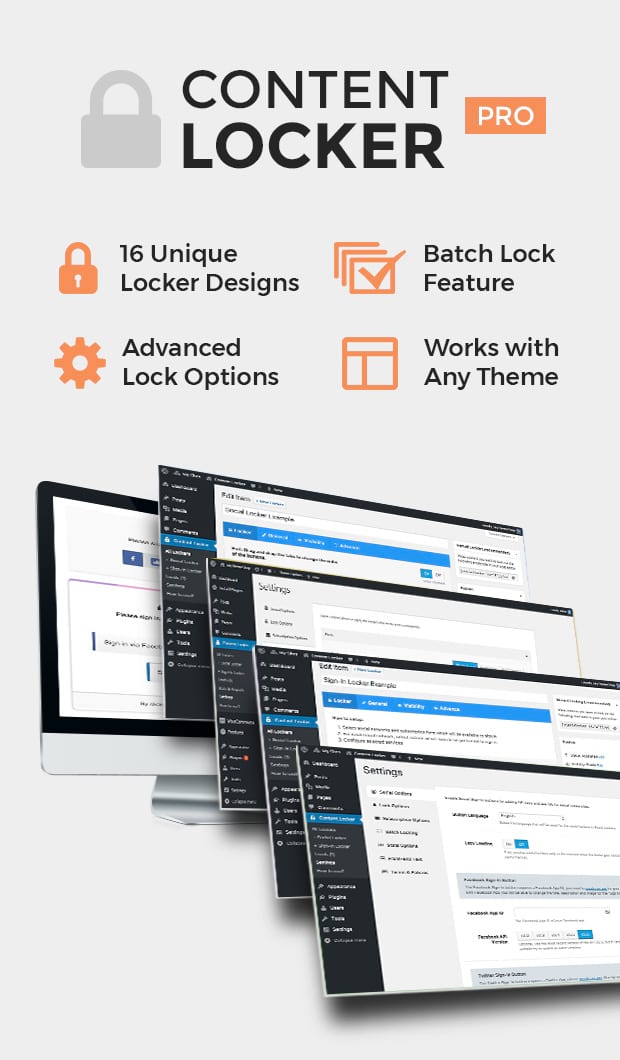 The plugin comes packed with some of the most valuable features to bring social engagement to your blog. Let us explore some of the stunning features of Content Locker WordPress plugin.
• Drive Social Traffic: As your content is locked, the plugin will ask your users to share the article on their profile to unlock the further content. This will help you in driving more social traffic than before.
• Generate Leads: You can turn your visitors into leads. Ask them to sign up for reading the post on your blog. You can collect their emails and send them mails with your affiliate links. You can turn your readers into the leads.
• Beautiful Design & Easy to Navigate: This plugin is designed significantly to suit your website. The navigation is not at all a problem with this plugin.
• SEO Friendly: It is designed keeping the SEO in mind. It ensures that your site climbs up in search rankings and the traffic gets enhanced significantly.
• Compatibility: It can easily work with just any theme. Moreover, this one is mobile friendly and works equally well on mobile devices as it works on PC.
• 2 Locker Types: It basically has two different types of lockers. The first type lets the users to unlock content by liking or sharing your post on their social media profiles and the other type of lockers asks for signing up with your mail id.
• Google Analytics Integration: You can easily integrate it with the Google Analytics flawlessly.
What comes in Pro version ?
16 unique lock design
Advanced lock options
Batch locks
Facebook share, G+ follow, Twitter follow options
Aweber integration
Vertical button layout
Here is the pics showing the difference

The Setup
Firstly, you need to download and install Content Locker package on your WordPress website. After you have activated the package, proceed with the steps below.
• Go to Content Locker option by clicking on it.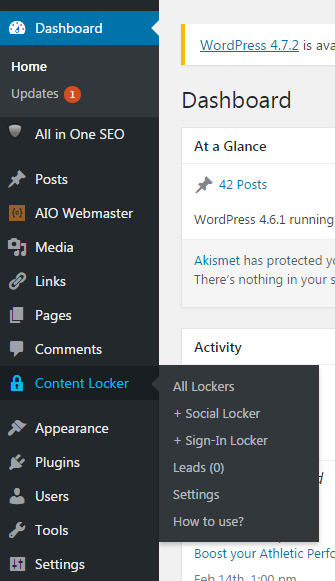 • The plugin has two different types of lockers. You can click on 'Social Locker'.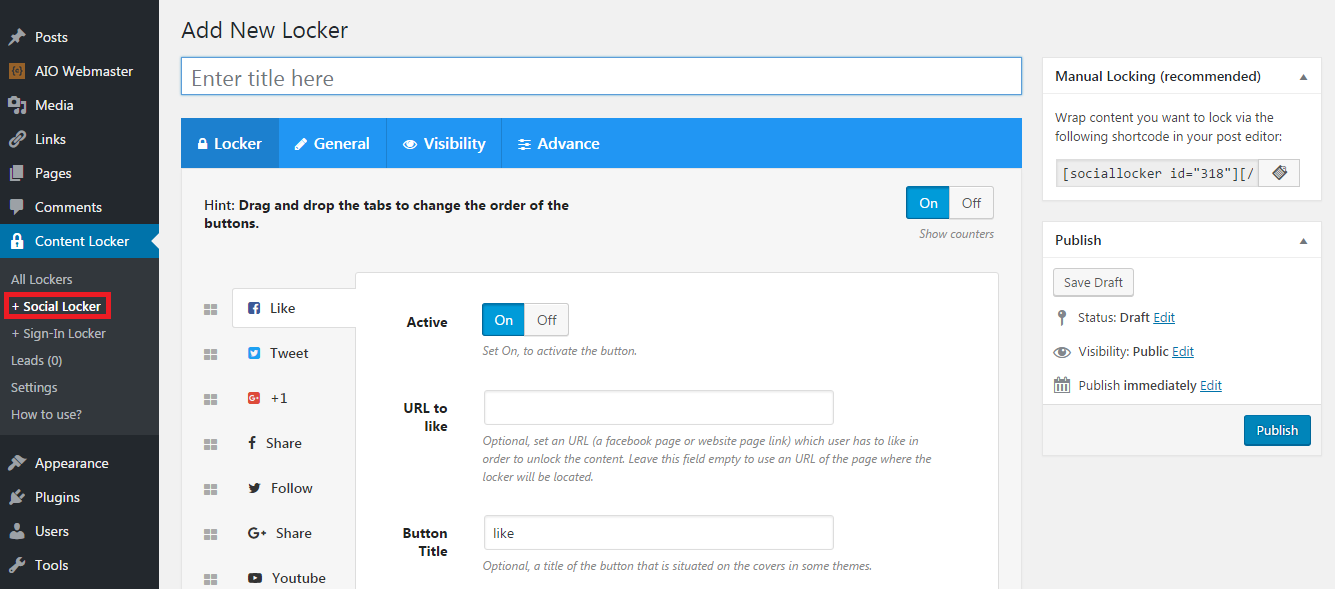 • You can now click on 'Locker' option. Turn it 'On'. Give a suitable 'Title' to it, add the URL you wish to be liked on different social media sites, enter the 'Button Title', and then click on 'Publish button.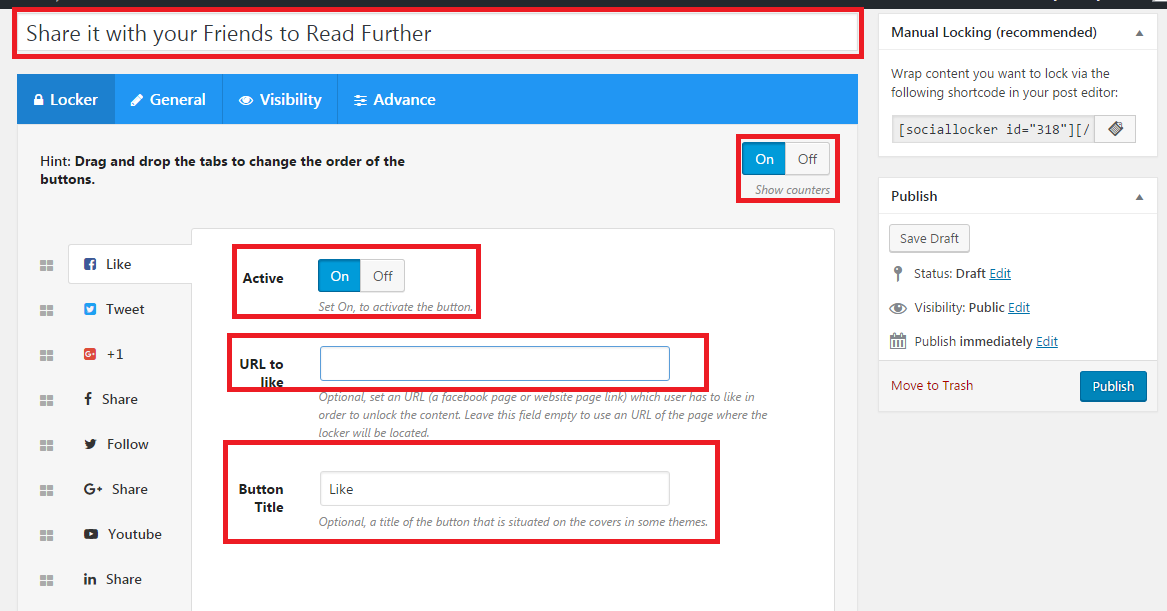 • You can now move on to 'General' option to configure other settings and then click on 'Update' button.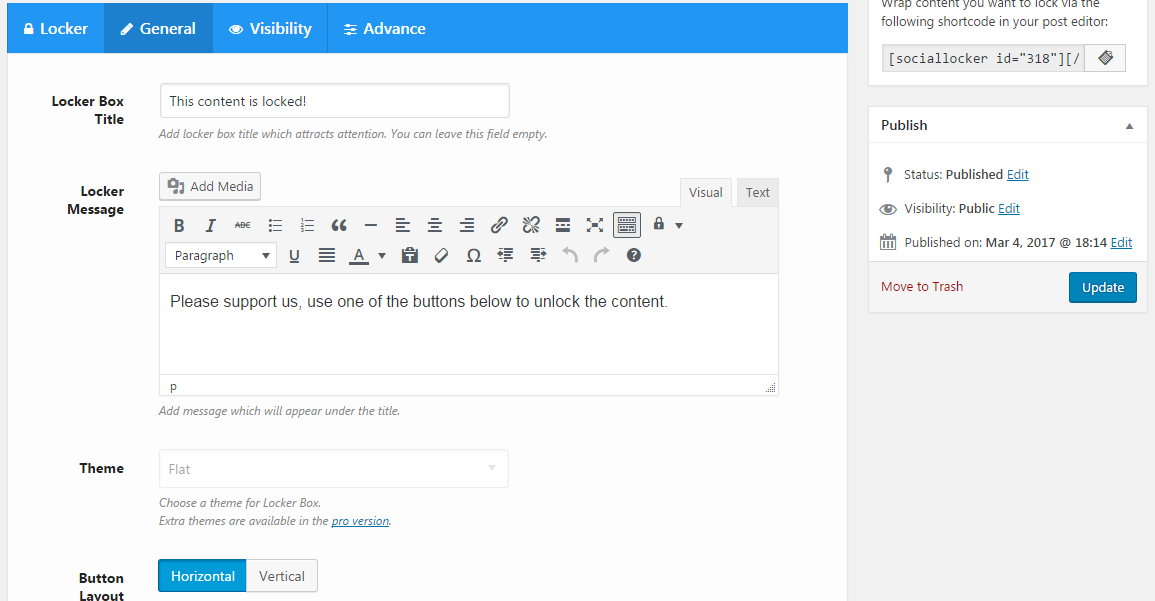 • The 'Visibility option lets you configure the visibility of your content locker for members and change other options as well. However, you have to go for its pro version to configure few options.

• You can insert the shortcode for your social locker manually in your post by copying it from the right sidebar.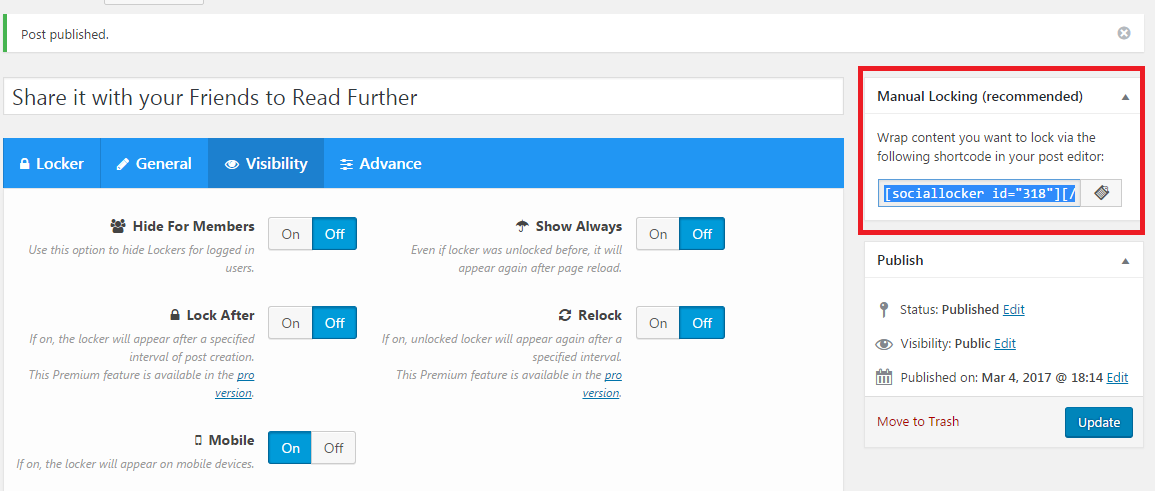 • Here I have added the social locker manually inside one of my post by copying the shortcode to the post editor.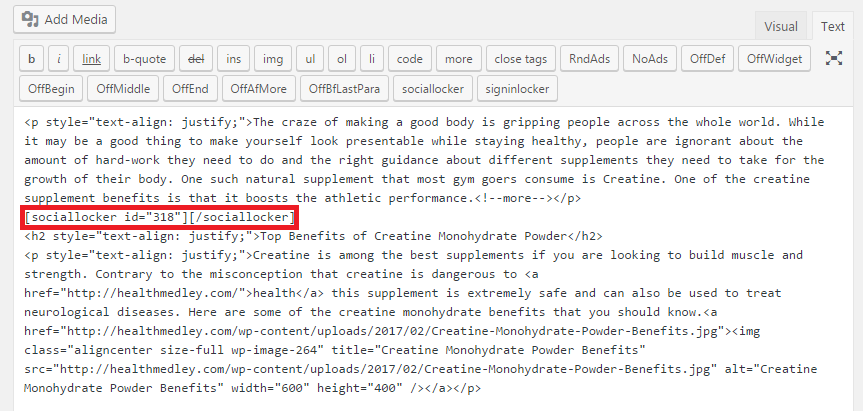 • Now when any user go to this link, the post will appear like –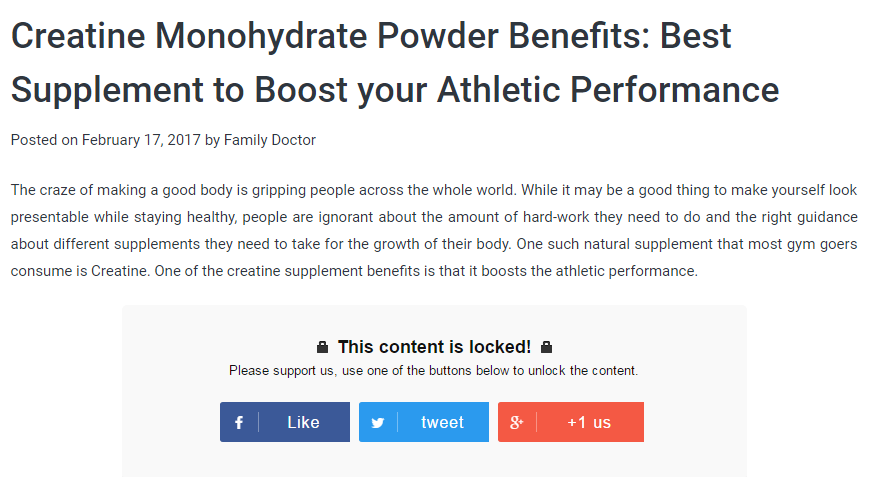 • The user would have to like my page on any of the social media websites for reading the content further.
This is how the social locker works. Similarly, the Sign-In Locker will ask the users to sign up for reading your post further. You can delete the lockers anytime you want.
Pros
• Nice way to attract social audience
• Collect email ids of your users.
• SEO friendly & mobile responsive plugin.
Cons
• No pro version with extended features.
The Last Words
Content Locker is one of the most useful plugins for just any WordPress user who wishes to drive social traffic and collect the social signals to boost his SEO rankings. One should install this plugin for once and use it to the best.