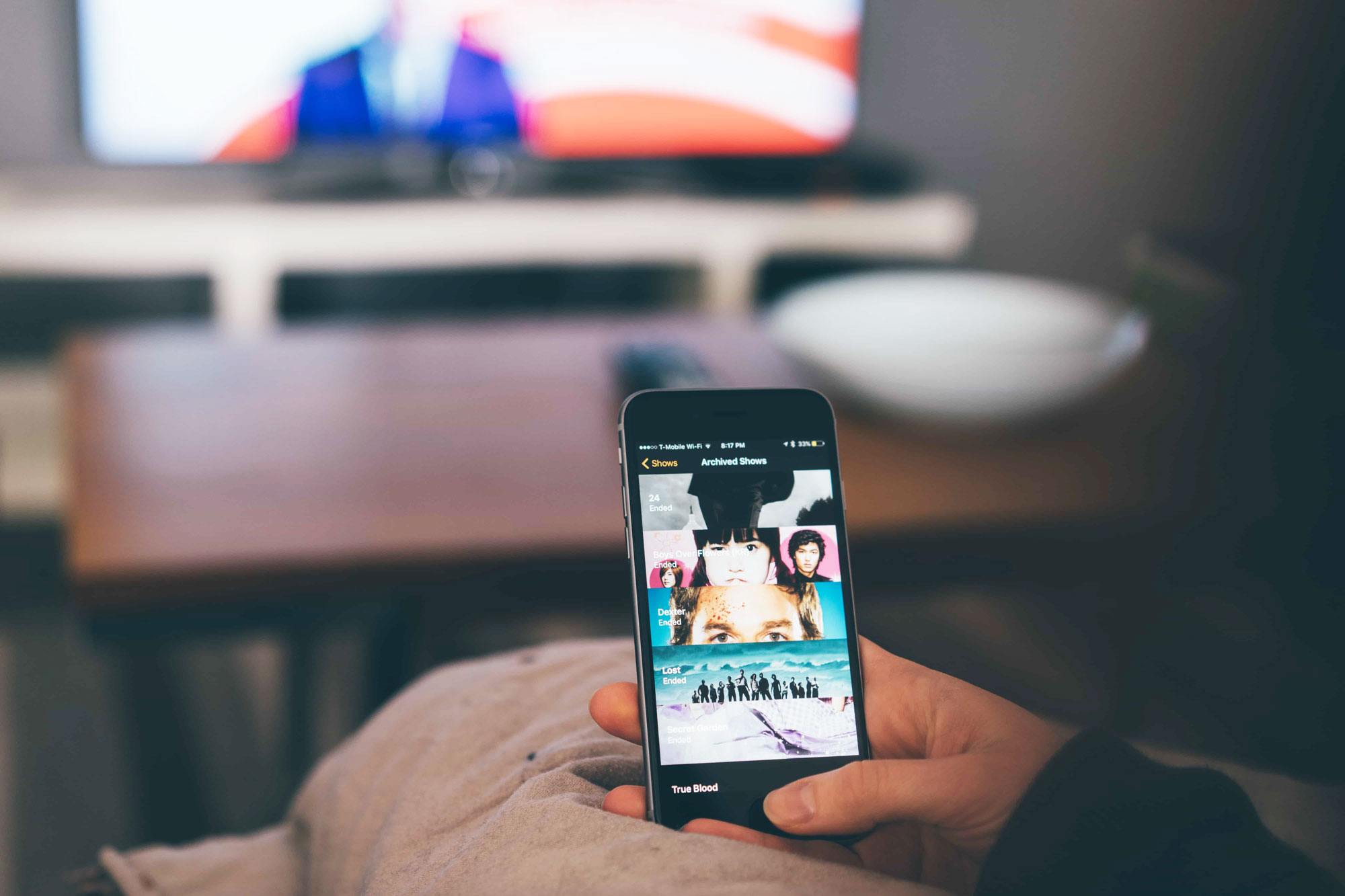 Are you a person who regularly forgets the timing of your favorite show? Or you have a bad memory in remembering the time of a movie or show as you get immersed in another program. Whatever be the case, you have just landed in the right place.
Today, I am going to introduce three top tracker apps for iPhone using which you can follow your favorite programs and movies even when watching other shows.
Don't worry about the pricing as this article contains free apps as well.
Best TV Tracker Apps for iPhone
The purpose of this post is to help the people who always complain about missing their favorite movies and shows.
Without making you wait long, here comes the meat of this post.
#1. SERIST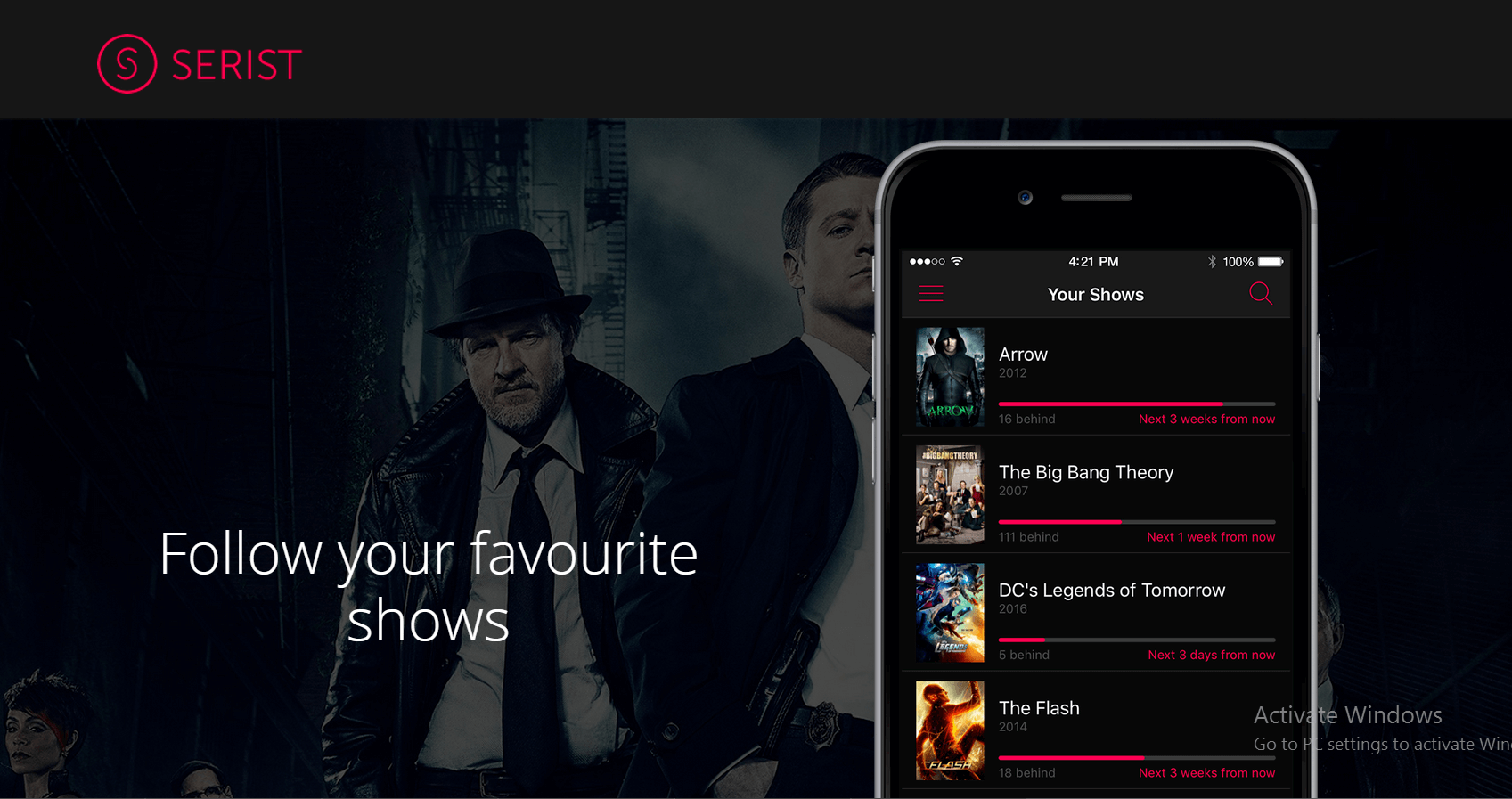 The first app in our list here is SERIST. What made me inclined towards this app is the range of features it offers regarding the launching time. Though the app hasn't been here for ages, SERIST has got everything to entice users.
The developers gave a built-in trending list on the app as we all look forward to watching something trending every time. The search field in the app is clutter- free and super fast that you won't have to wait for even a few seconds to get your desired results.
You can create a list and add favorite shows to be followed there. It will display the time remaining for the programs to start screening. Another unique feature that makes SERIST one of the top one for iPhone is the ability to track any episode of any TV show.
A watch history can be maintained to track what shows and episodes you completed watching.
Trakt is a system that tracks your favorite TV shows, and it will give you notifications whenever the same goes on-air if you want. SERIST has an integrated Trakt feature to help you track the TV shows.
The app also has a real-time push notification feature not to miss any shows. Plus, you can also get the email notification to remember you of the same.
You will get to know that SERIST is one of the must have application for iPhone only after downloading it. More and more features are there, yet to be explored.
#2. TodoMovies 4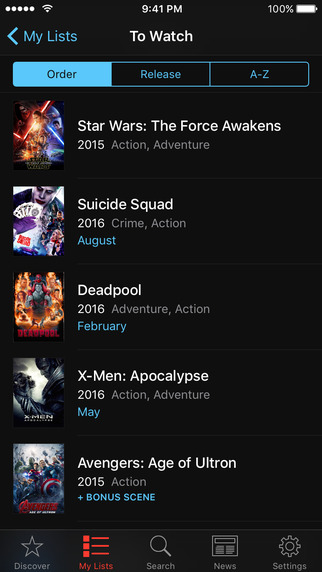 Whenever I begin to use a service, I don't like giving them my email only because it leads to filling my inbox with promotional mails. If you are such a person, TodoMovies 4 fits the best for you. You don't have to sign up for them to use the service.
The design is pure elegance as you won't find anything clumsy in the interface. My personal favorite to find new titles to watch movies is TodoMovies 4 that their home feed displays a lot of films, sometimes under several genres (best horror movies or best comedy movies, etc.).
You can also create your own custom lists for future usage. Though this app comes free to use, you need to purchase an in-app item to access this feature.
Being one of the top application for iPhone, TodoMovies 4 gives you a feature to rate movies as well.
TodoMovies 4 shows the cast and crew within the app because of what you can avoid a Google search. If you own an Apple watch, you can do a lot of tasks with it as you do on the app for the phone.
#3. Goodshows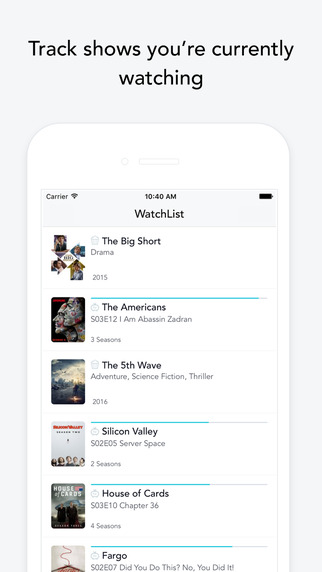 If you want collaborative movie watching experience, you must try our Goodshows, one of the top app for iPhone.
The best thing about this app is the feature to find what movies your friends are watching and are interested in. Even if your friends are not on the app, you can find the like-minded reviewers to interact with.
Whenever you finish watching a show or movie, the app will remind you of rating and review the same, what you can share with your friends as well.
It is possible to track shows and get notified on new episodes also.
Wrapping up

I hope you found my post useful to make your leisure time joyous by watching and tracking your favorite TV shows.
What among these best TV tracker apps you use the most? Or do you have another personal favorite? Let me know in the comment section down below.