There is no doubt that the GoBambino is one of the top trending apps available in the parenting world of New Yorkers. It is developed for iOS users. The focal point of GoBambino is to provide the easiest way to discover and book activities for kids. According to a recent survey, there are hundreds of thousands of parents facing disappointment due to the time it takes to find appropriate classes and camps for their kids. If you are one of them, then you're in luck. You have come to the perfect place. Here, parents can browse through thousands of activities completely free. When a user comes across something they like, it is just as easy to book.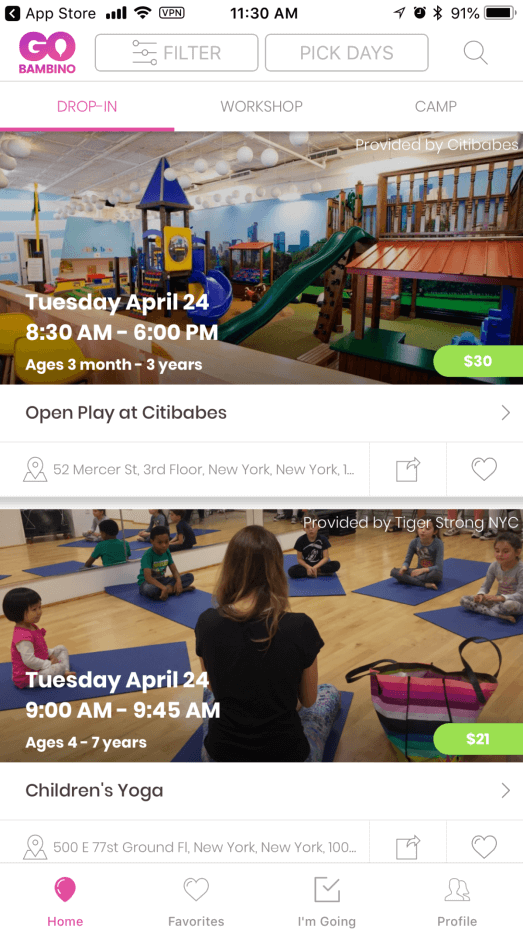 In addition, to make the GoBambino APP even more amazing, there is a variety of useful features such as; options to select ages, neighborhoods, days, times and more . If you haven't heard of GoBambino yet, then don't miss this opportunity – it is the only app that allows parents of New York to quickly and easily book activities all types for kids of all ages WITHOUT a monthly subscription fee!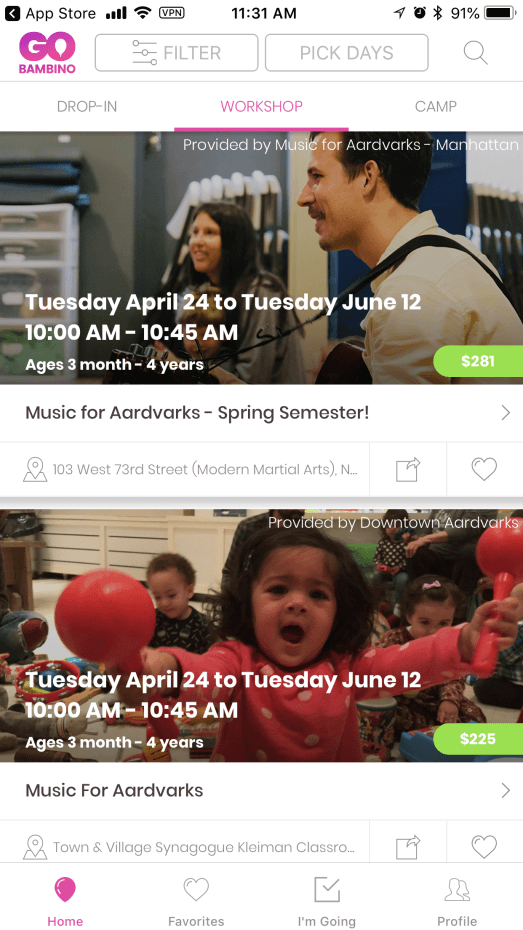 Download it now and have fun with your kids without spending hours looking for and booking classes. So, without any delay, let's get to the essentials. Just scroll down and read all about GoBambino.
What is GoBambino?
Well, there are numerous potential people who are still unaware of GoBambino. If you are one of them, then basically it is an application that is designed for parents to find all sorts of kids activities. The main job of this application is to connect parent with activity providers. GoBambino is the most effective and efficient way to connect parents to activity providers. Give it a shot and learn about the available activities on GoBambino, book one and enjoy!
How Does It Work?
It is quite convenient and straightforward to operate GoBambino. First of all, users are required to download and install it from your on-device app store. Afterward, launch the applications and start browsing, filtering to a specific type of activity, date, or age. When you find something you like, go ahead and book, at which point you will be prompted to sign up – you can do so by using Facebook or your email.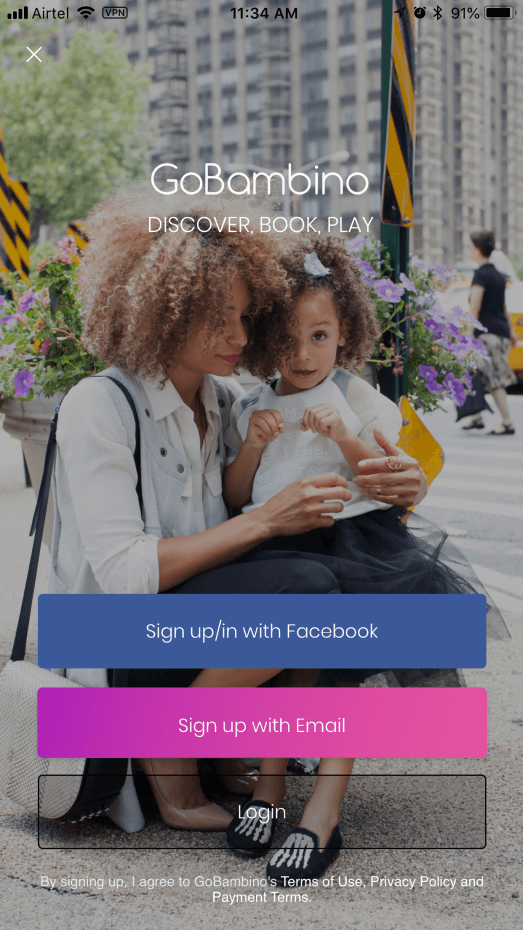 There is a wide range of activities available in the application i.e. for babies, kids, teenagers. You can find anything from a mommy-and-me class for infants to an art class for teenagers.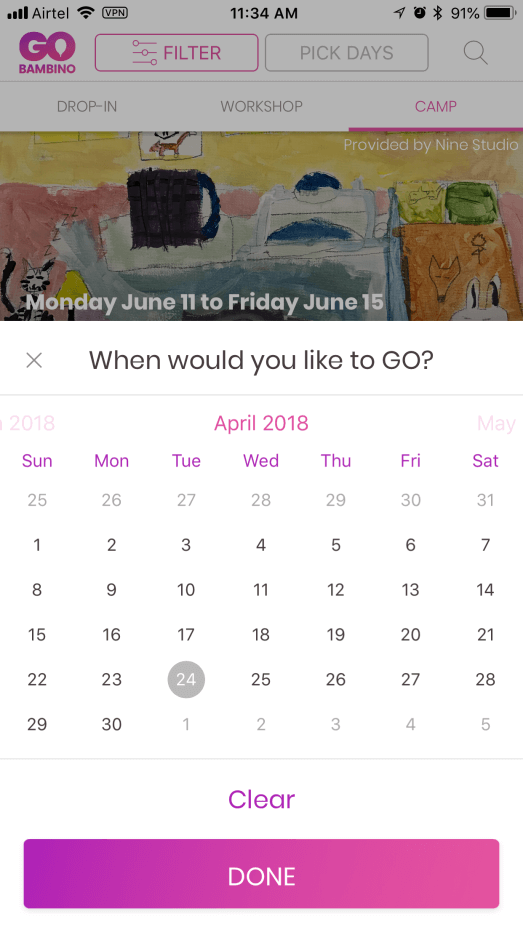 It is important for GoBambino to feature activities for a wide range of audience, thus making it a useful app for parents of kids with many different interests and of all ages.
Take a look at what's available on GoBambino: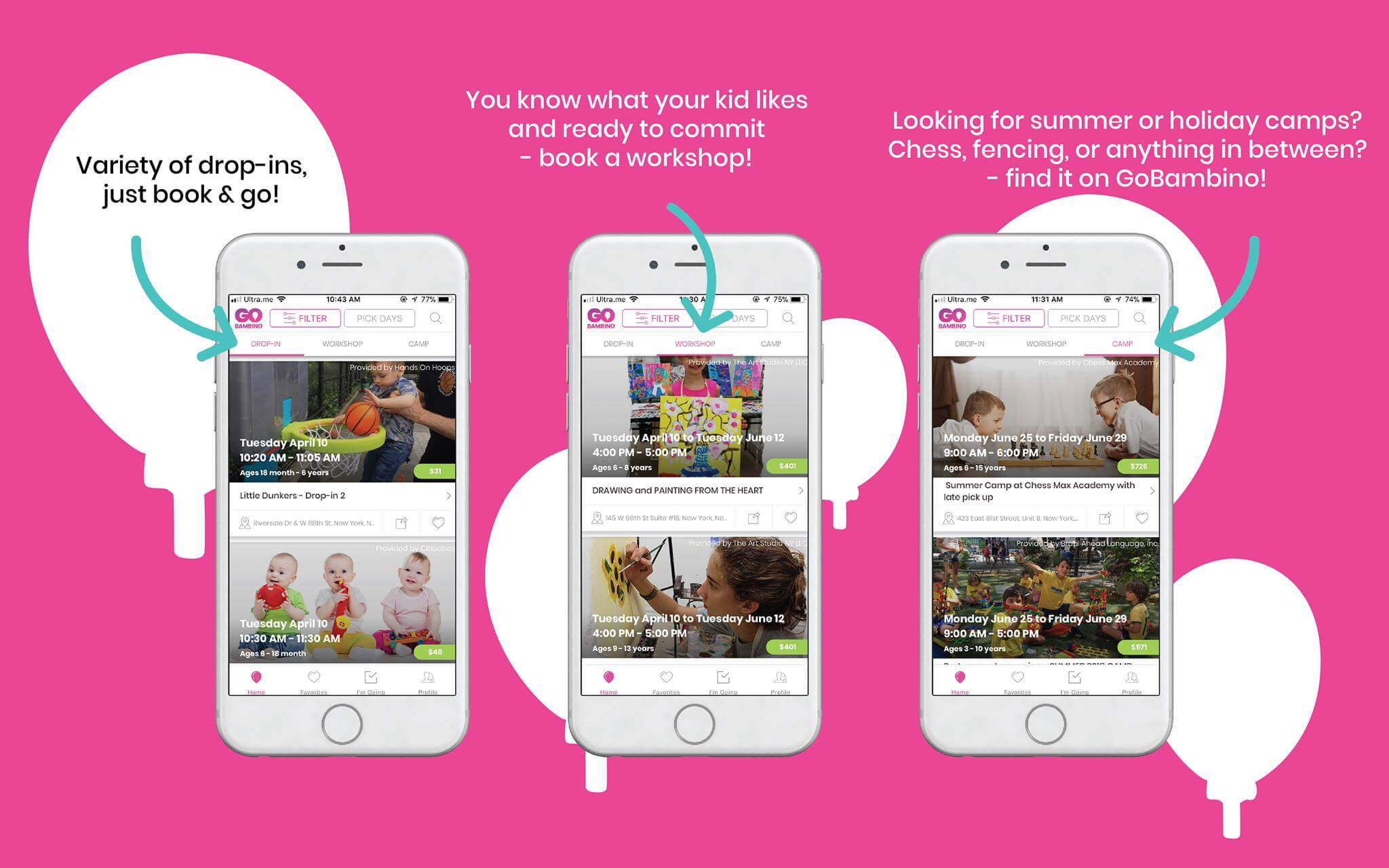 It offers lots of unique elements for parents to utilize it conveniently. Some of the features are given below, check them out and download it.
Manage your kids' schedules in one place
Book a wide range of activity types: Educational, Athletic, Artistic
Unique drop-ins, workshops, and camps from the best providers in NYC
Local activities and events (even free ones)
User friendly
Keyword search
No subscription fees – a-la-carte bookings
Some activities are offered for a GoBambino exclusive price (Discounts!)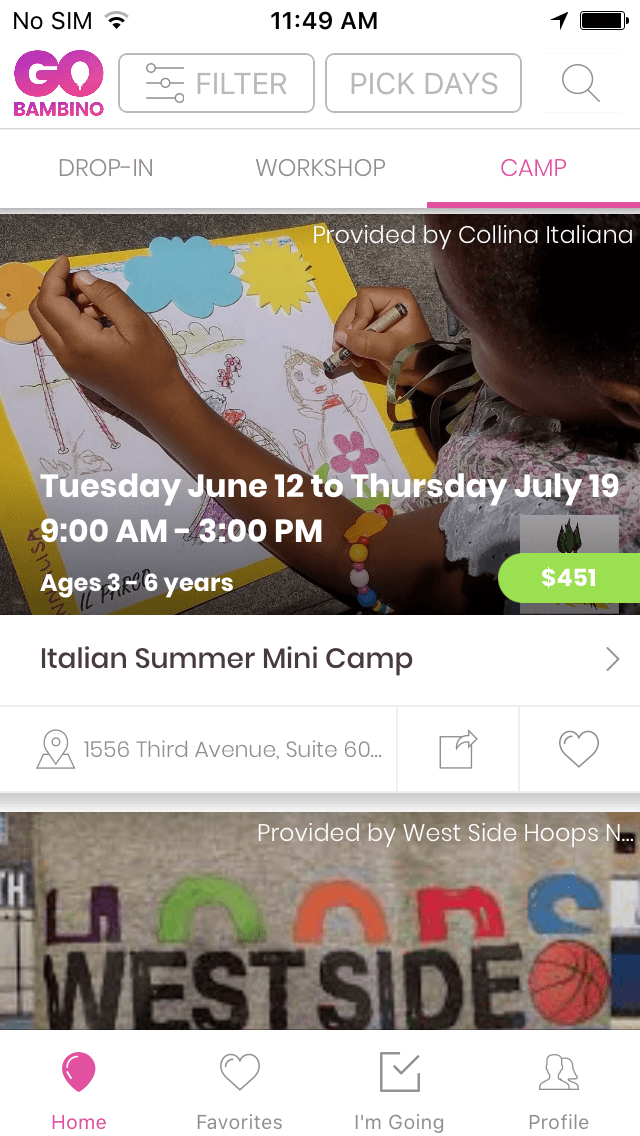 As compared to others, GoBambino is pretty accessible and easy to use. So, get the app, book an exciting activity, grab the kids, and go have fun!
So, what's the final verdict?
GoBambino is one of the best sources to quickly and easily find and book activities for kids in New York.
Hope the above-mentioned information is useful, but you be the judge and check out the app yourself. Download it now and find some amazing activities for kids.