In today's modern world, people want to become smart. You can do smart things to earn money which can make you a smart man! To become a successful trader, you must choose the right platform to understand trading and compare the trade pricing. FairOption is the best option pricing tool for your iOS device. FairOption for iOS review will give you some in-depth information about this tool and its working functionality.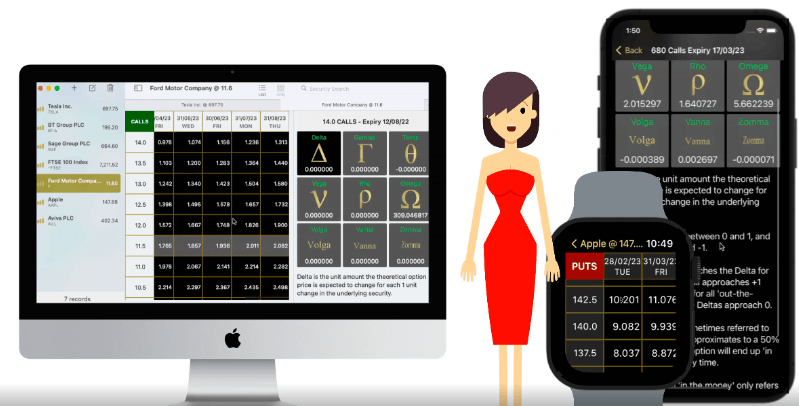 What is FairOption App?
FairOption is an app to help with trading and uses the award-winning Black-Scholes and Binomial pricing models.  Version 3.2 of the app is available for iOS devices, Apple Watch and Mac and includes the latest algorithms to calculate theoretical fair option prices for all the available traded options.
The FairOption app is developed by a highly skillful and well-experienced financial app developer named Miles Hitcham. The developer has put together all his efforts to design this modern-world trading app that lets you do smart trading and earn money right from your iOS device.
The app is designed for all types of traders. Even if you are just a beginner trader, this app will help you do smart trading. Let us discuss the app's features and functions.
FairOption: Key Features
Smart Trading
FairOption is designed to help you trade smartly. The app lets you increase your income and reduce losses by helping you make smart trades. You can earn more profits when you start using this app. It works smartly and automatically as per your selection.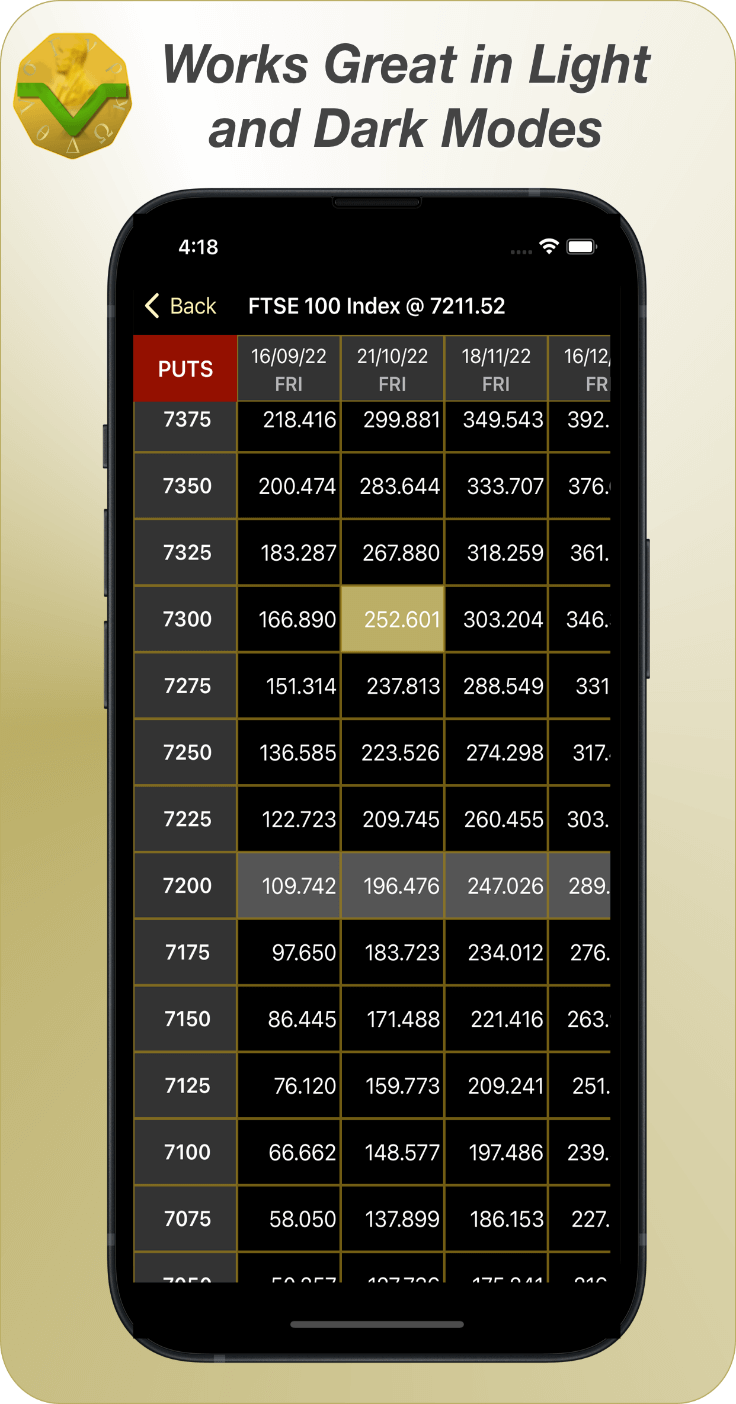 Based on Black-Scholes Model
The app uses the 'Black-Scholes' model which is an award-winning model to calculate options prices. (more flexible Black-Scholes-Merton model is actually used 'under the hood', with an additional choice for the Binomial model.) These models present highly accurate option prices to help you generate more profits from your trading.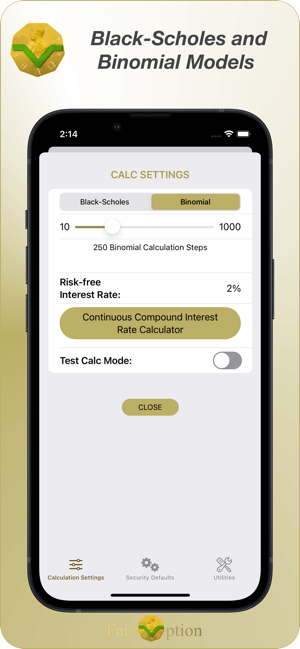 Multiple User Modes
FairOption app works smartly with Apple's security features. The app can be used both ways vertically and horizontally with portrait and landscape modes as per your convenience.
Detailed Mac Version
The Mac version of the app is quite impressive. If you own a Mac system, then just like on the Apple Watch and iOS versions for iPhone and iPad, you can sync all your securities data easily and display option results in a two-way scrollable grid.  But on Mac, you get the added ability to display option results in a table that is scrollable, sortable and exportable.
Various Utilities
The app comes with a list of utilities including import and export of securities, adding test data, file backup, export to CSV file, etc. The best thing about this app is there are no in-app purchases. The app and its functions are open to all who download it.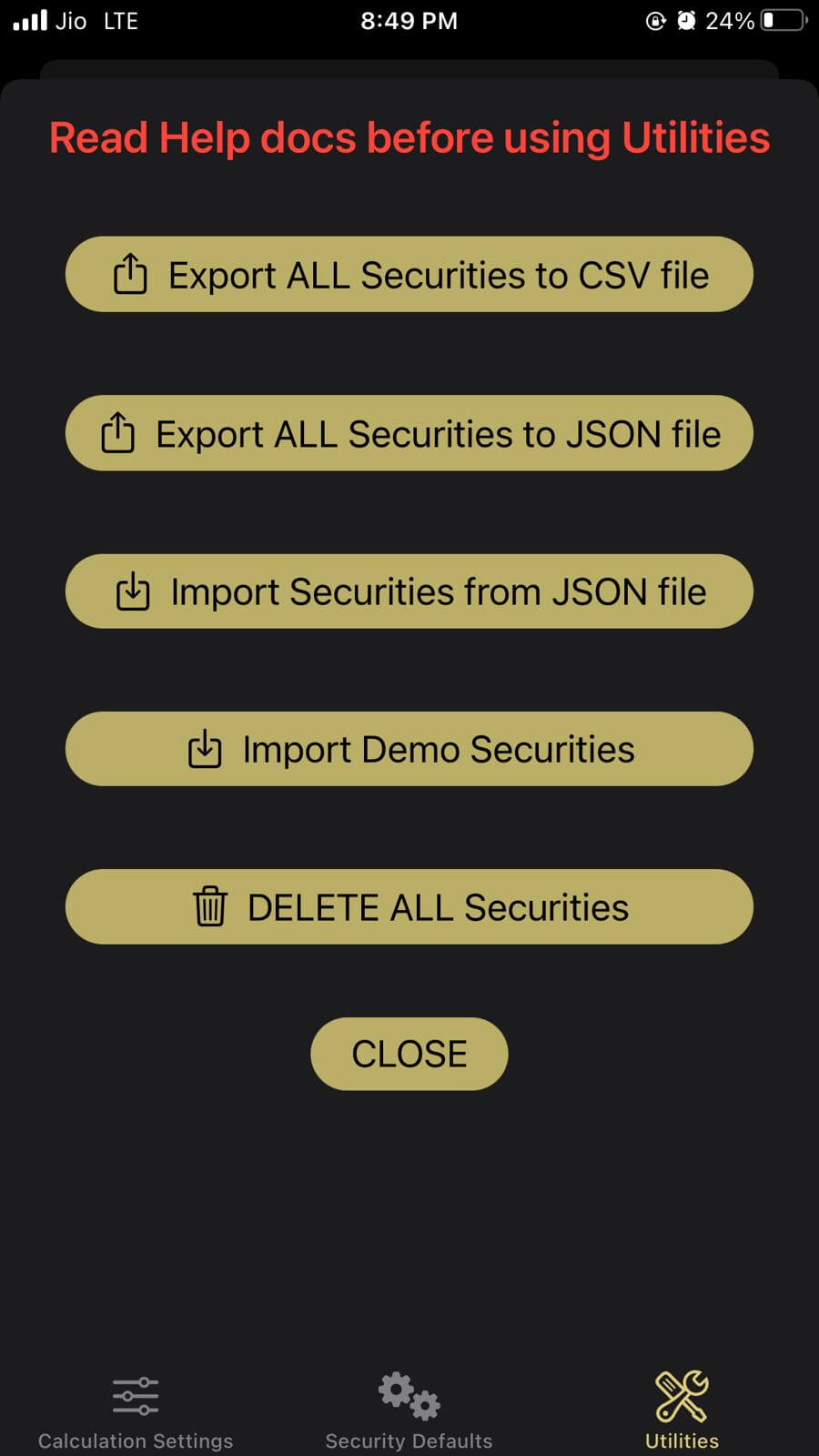 Easy-to-use Interface
The app's user interface is designed for all types of traders. It comes with a super-easy user interface where anyone can use the various settings for smart trading. One can save a lot of time as the app comes with different securities to choose from.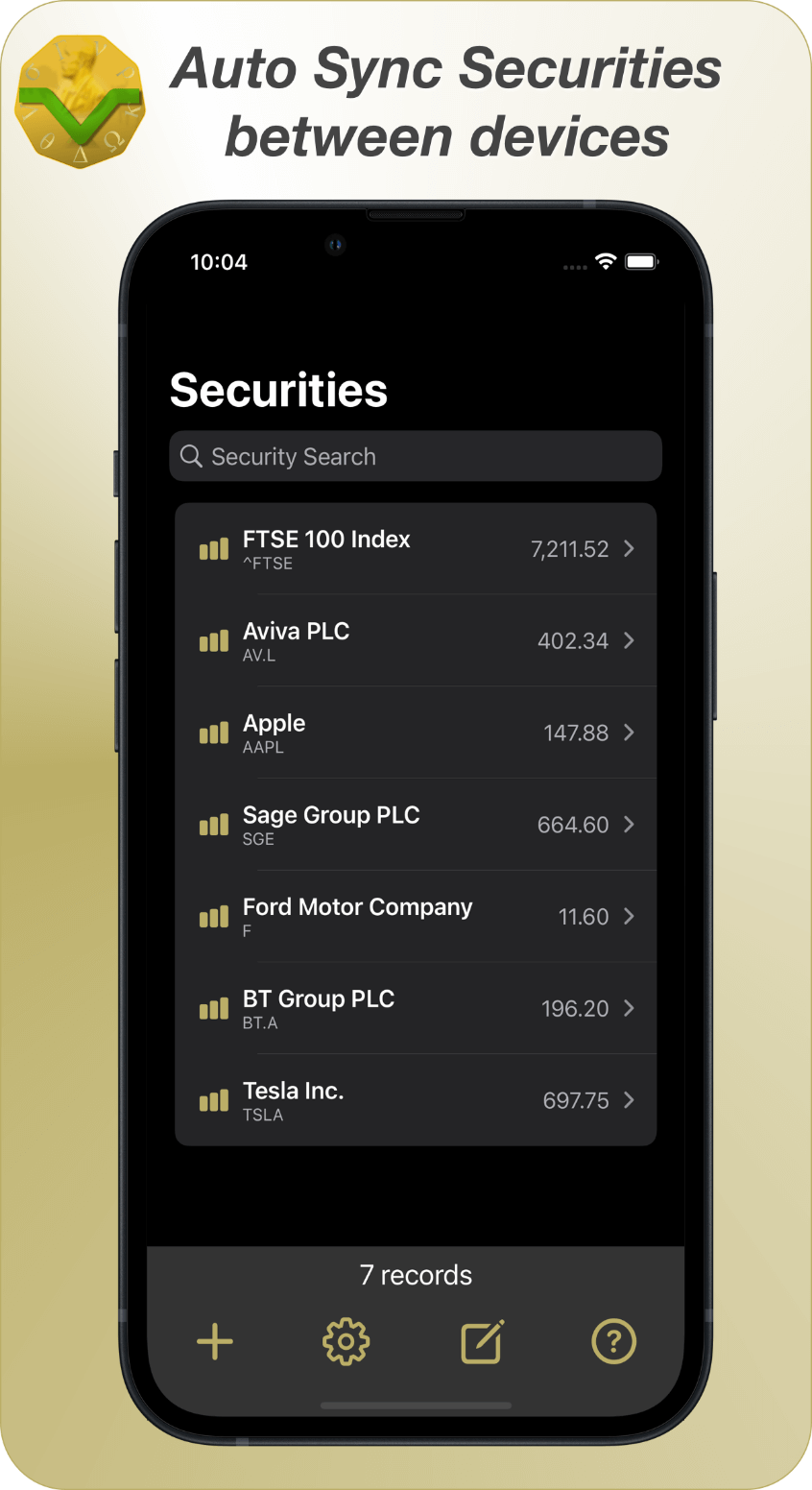 Customized Price Options
Users are allowed to customize all option pricing input parameters. And the app copes with weekly or monthly (plus LEAPS) expiry dates for both US and European style options.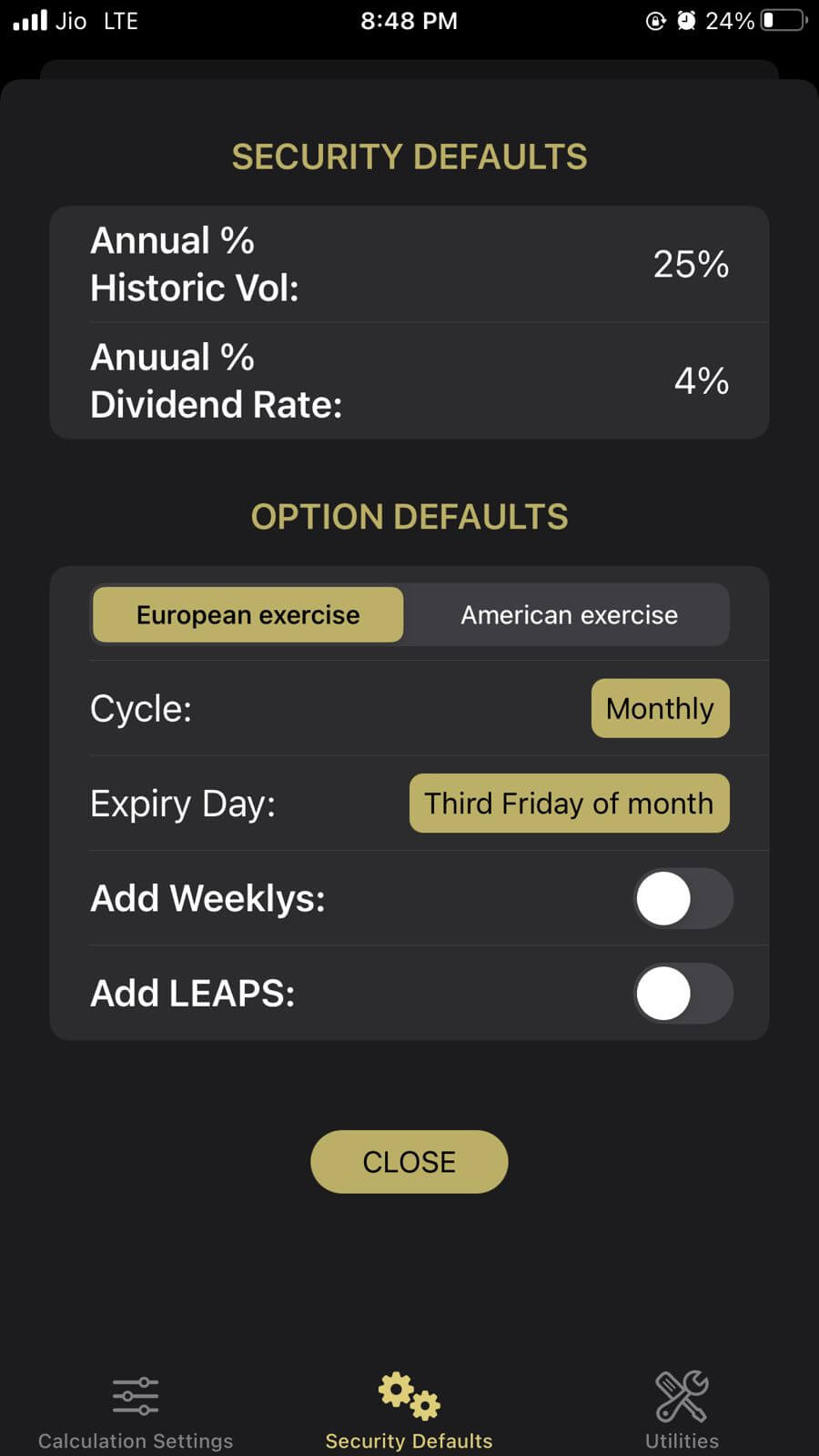 Verification by Users
Users can verify the data to check results. This is done by using the included 'Test Calc Mode' setting allowing input of a fixed amount of time to option expiry.
Knowledgebase
The user guide page is available on the app. This page will help you understand the core functionality of the app. Starting from selecting the securities to comparing their price, everything is explained on this knowledgebase page.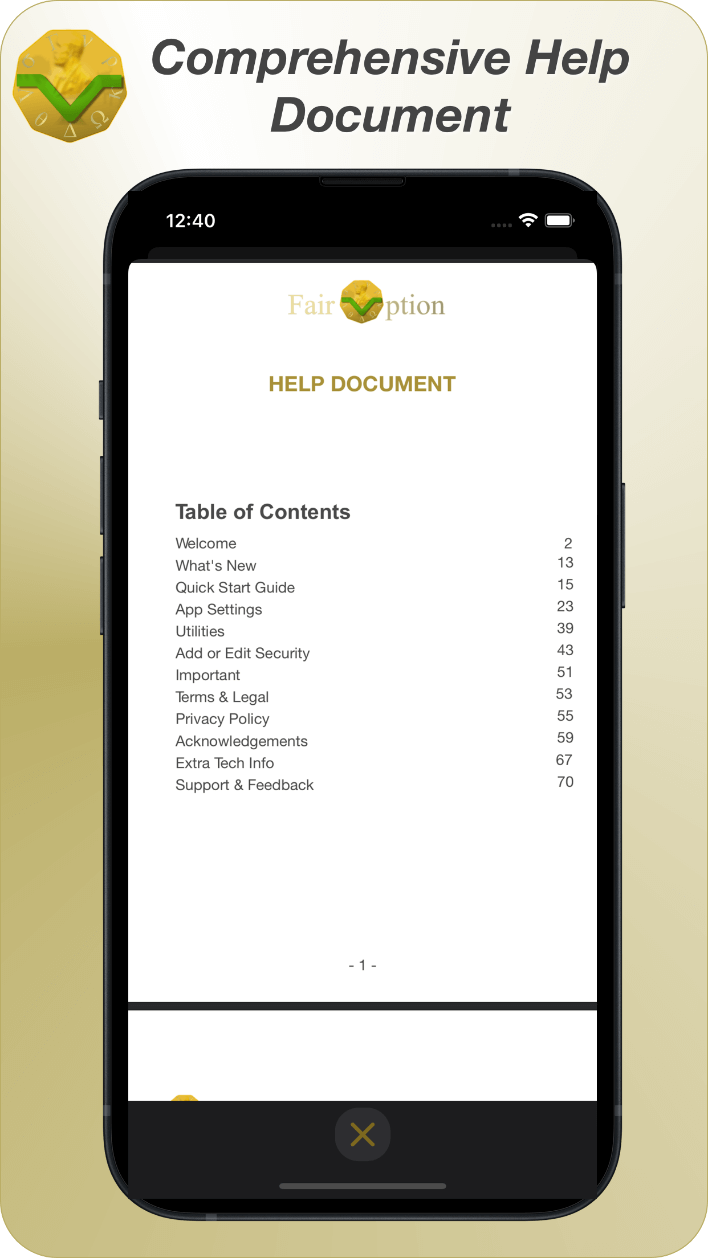 Pros:
Designed by a skillful financial apps developer with over 30 years of experience
App is available for main Apple device platforms: iOS, Mac and Apple Watch
Editable default templates
Dual-mode display support with portrait and landscape
Auto sync of securities
Fast option prices in two-way scrollable grid
Available in dark and light mode
Comes with detailed help document
Cons:
The app is available only for iOS devices (iPhone and iPad), Mac and Apple Watch. It is not yet available for Android devices and Windows-based PCs.
Conclusion:
FairOption is an easy-to-use, smart pricing tool designed for all types of traders out there. The app works well on your iOS devices and gives you the best experience. The simple interactive user interface helps you explore more and earn maximum profits.
With the growing demand for the app, the developers are planning to launch the app for both the Android smartphone and Windows PC platforms. There are no official dates for its Android and Windows versions announced, however, we can expect the app's availability on both platforms sometime soon.
Useful links:
FairOption v3.2 (iPhone version)
FairOption v3.2 (iPad version)
FairOption v3.2 (Mac version)
FairOption v3.2 (Watch version)