When you feel like your computer is running slower than usual, it is mostly because the CPU temperature is high. In other words, your CPU usage is very high which increases the temperature of your CPU. On Windows 11, this problem is occurring for many users. If you are someone who is struggling to reduce the CPU usage of your computer then keep reading this guide.
Identifying High CPU usage apps
To minimize high CPU usage, you have to first identify the apps that are causing high CPU usage. The task Manager has all the important information about the computer. For instance, it can tell you how much memory your computer is using or what services are running in the background. You can see and identify apps that are using too much CPU. After that, you can disable them right there and then.
Solution 1: Limit Background Apps
Installing tons of apps on your computer can cause you high CPU usage. As a result, the temperature of your CPU can rise drastically which can negatively affect the health of your computer. Limiting background apps that run constantly can be a great help. It cannot only improve the performance of your PC, but it will also lower CPU usage. So how do you limit the background app? Here are the steps.
On your Windows 11 device, press the shortcut key for opening up the Settings which is Win + I.
Click on the apps situated on the left side of the window pane.
Open "Apps & Features" by clicking on it.
Now you will see all the apps and here you have to go through each app.
You have to disable any app that you think is not necessary and is running in the background. To do that, you have to click on the three-dot menu of the app that you want to disable.
Clicking on the three dots reveals the "Advanced options". Click on it.
Below the "Background Apps permissions" section, you have a few options on how you want to run the background apps. One of the options is "Never" and you have to click on it.
You can do this to all the background apps to limit its CPU usage which will help you avoid the high CPU usage issue.
Solution 2: Choose the right power plan
Windows 11 allows its users to select their choice of power plan from the settings. There are few power plans options that you can choose to change the overall power usage of your computer. When you do not have an optimized power plan in your PC, it tends to hinder the CPU usage. To make overall balanced power usage with power plans, follow the steps below.
Hit the Win + S shortcut on your keyboard to open up the search.
Type "Edit Power Plan" or "Power Plan" and choose the first result.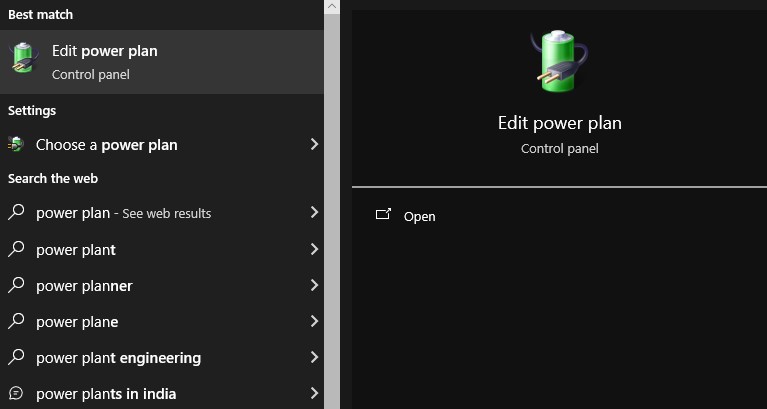 A new window will open where you get the main power plan window. Go to "Restore default settings for this plan" options.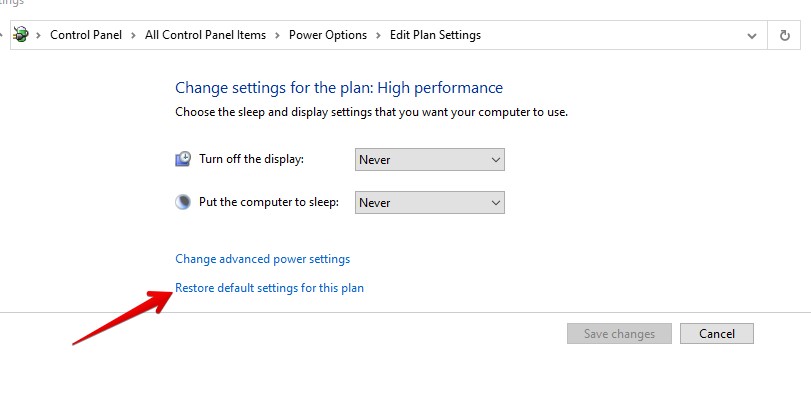 Now reboot your computer to apply the changes. You can also go to advanced power settings and choose "power saver" or "Balance" to improve the CPU usage.
Solution 3: Disable Superfetch Service
Superfetch service can load data of windows apps quickly. As a result, you get fast performance that helps you do your task effectively. However, if you have a sub-par configuration in your PC then it can be harmful for your PC. On Windows 11, you can easily disable Superfetch (Sysmain) to avoid problems regarding high CPU usage. Here is to disable the service:
Open Run Command by simply pressing Win + R keys.
Type services.msc as shown in the picture and hit enter.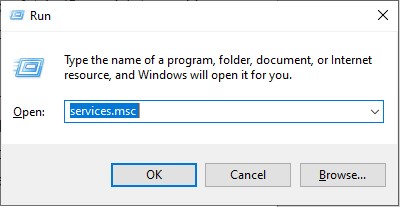 Locate "SysMain" in the list and double-click on it.
Now open SysMain properties and go to "Startup Type". Select Disabled in the drop-down options of "Startup Type".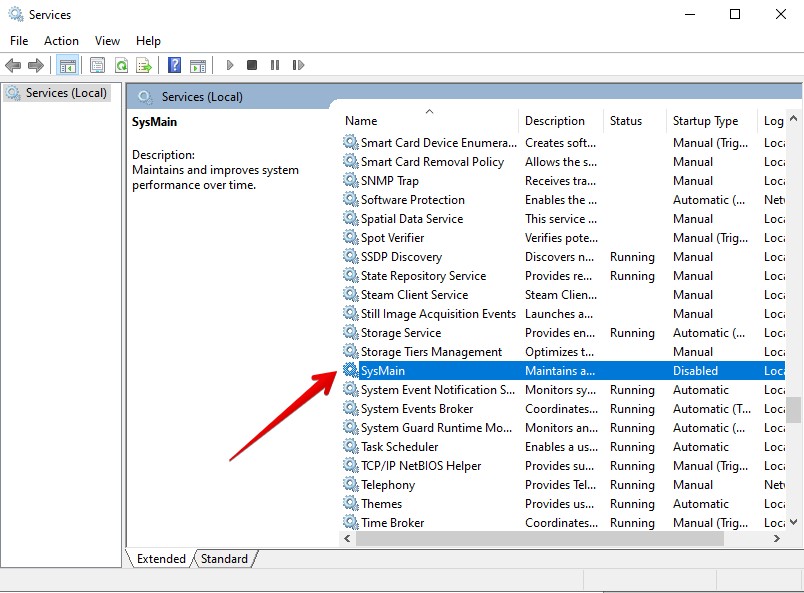 Hit the apply button and click on OK.
Now restart your computer so that these changes can occur on your Windows 11 computer.
Conclusion
There are many possibilities for why your CPU usage is high. Whether it is because of your poor app management or low PC specification, following the solutions above will certainly help. You do not need to install any external application here. Anyone can easily do these quick fixes to optimize the CPU usage of their Windows 11 computer.