Most people around the world are fond of music. Though their choices in what music they like and dislike may differ, their love for music is still all the same. Video content creators tend to add music to their presentations, documentaries, wedding videos, and other creative video projects but in order to use the music in their projects they have to obtain licenses from the music creators. This is where AmazingMusicTracks.com comes in to play by offering affordable online royalty free music licenses for use on YouTube, Social Media, and all other video project types. Let's learn more about Amazing Music Tracks.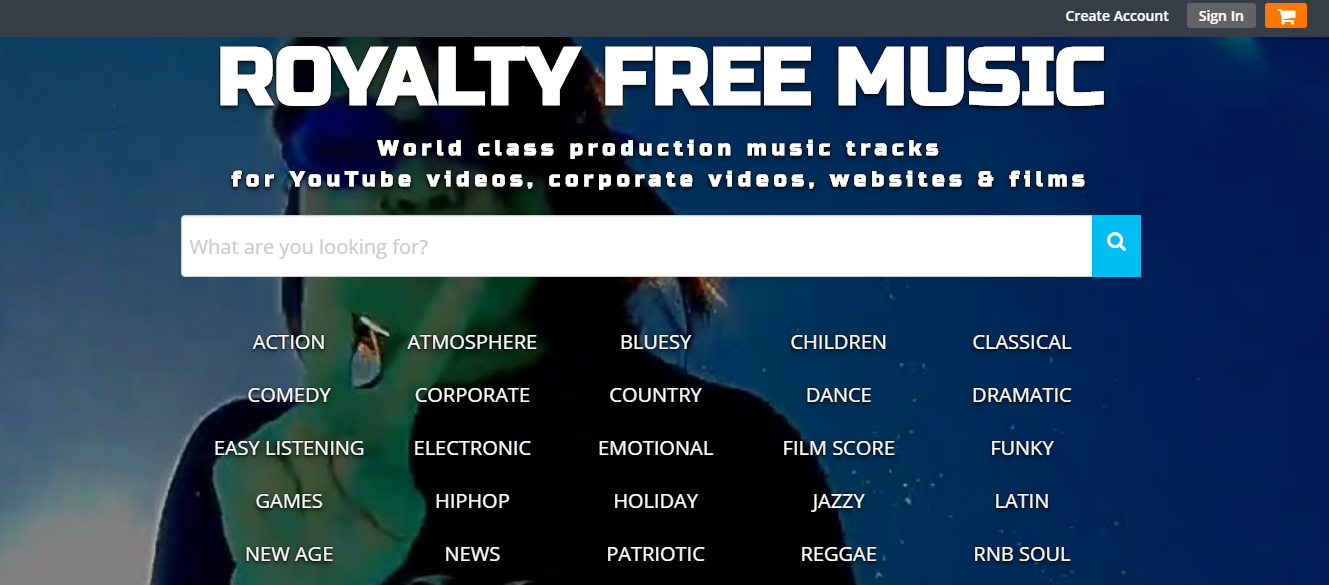 AmazingMusicTracks.com – What is it?
Television and film music suppliers and composers started AmazingMusicTracks.com. AMT created this online royalty free music library to offer all video content creators the same high quality music that their TV and Film clients receive.
Amazing Music Tracks primary focus is to help video creators find suitable tracks for their YouTube videos, documentaries, wedding videos, and other video projects. Creators can even use these royalty-free music tracks in independent films, corporate presentations, and social media content.
What's so special about AmazingMusicTracks.com?
Unlike other royalty free music sites, Amazing Music Tracks offers custom curated playlists created by award winning composers. This helps videographers, app & game developers, web designers; animators, filmmakers and YouTube video creators add background music to their creative video projects without the added hassle of finding it themselves. Overall, it is a really convenient website for both professional video creators and hobbyists to add an award winning sound to their video content.
Get Quality Music
Forget about the boring tone running on the background of your video. You can now choose from a library consisting of 5000+ handpicked music tracks for your videos, films, documentaries, mobile apps, games, and other creative projects. The leading music composers and producers around the world create these tracks. The site also adds new music to its library on a frequent basis. The vetting process includes every new track submission being reviewed by a professional composer for quality, then being genre tagged, and finally being added to the online catalog.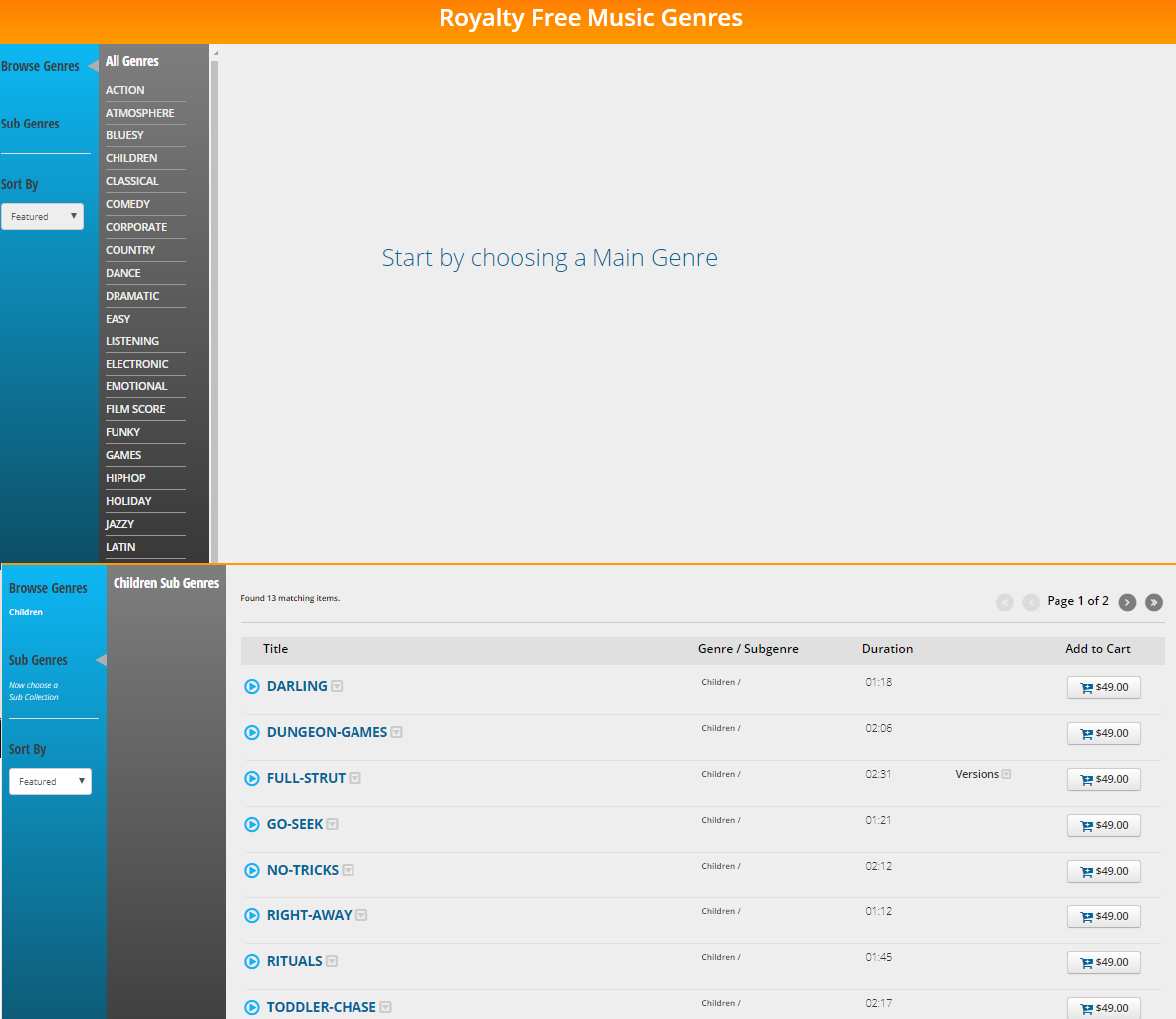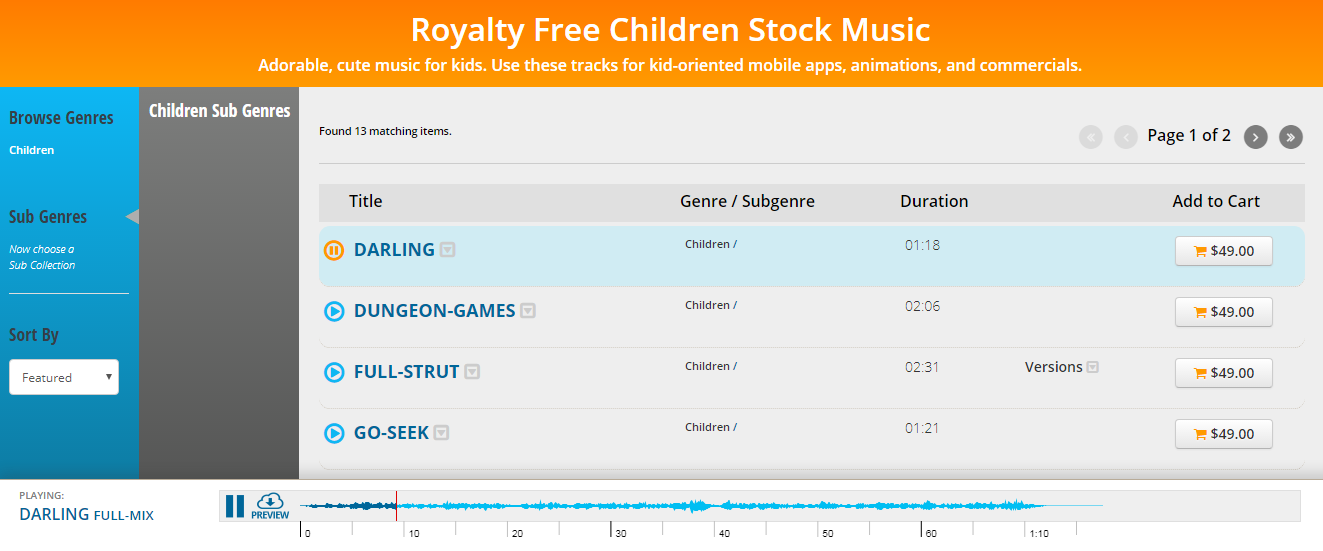 Simple Search Option
Amazing Music Tracks has over 30 different genres and 300 sub genres to help you find the perfect music track for your project. Additionally, you can even search for the type of music you are looking for by entering a genre, subgenre, or track title into the search bar. You can also check out its pro industry playlists for niche related projects.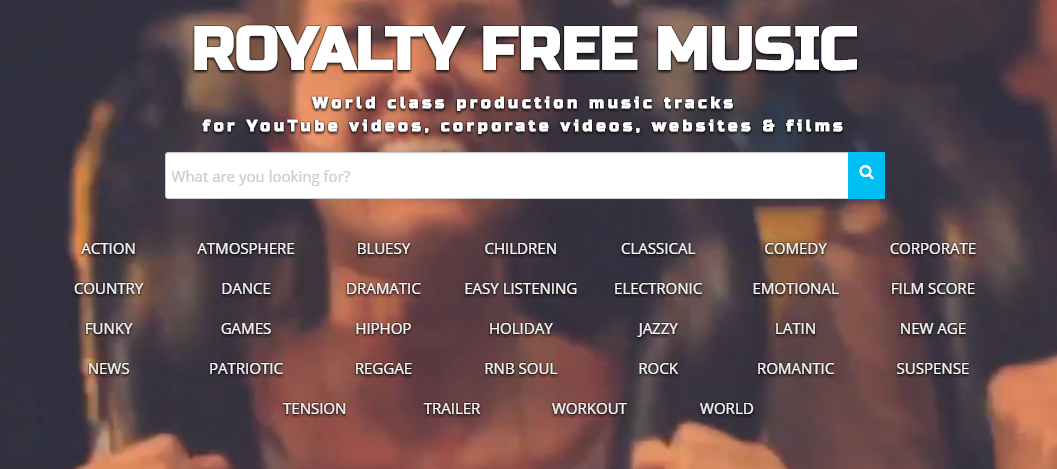 Easy Licensing
One of the greatest attributes of AmazingMusicTracks.com is the easy licensing. You just need to pay once for a background track and then you can use it in unlimited videos, mobile games & apps, and all other creative content uses that fall within the license scope. It offers two different licenses for the users – the Standard License and the Enhanced License.
What is covered by the Standard License?
The Standard License provides you the international use of the purchased track for non-commercial purposes and Radio/TV pilots in an unlimited number of projects. It includes the reproduction of 1000 copies of a project in form of physical products like DVDs, CDs, Blu-Rays, VHS Tape, Console games, and toys.
These tracks can be used in YouTube videos, podcasts, social media posts, and apps & games that are non-revenue generating and non-downloadable.
What is covered by the Enhanced License?
This Enhanced License costing $199 is for Radio/TV advertisements as well as other revenue generating content within a territory (single territory). You will need this license for paid games/apps where more than 1,000 copies are distributed or any apps/games that ask for in-app purchases. Furthermore, any Theatrical Releases or Films that have a budget of less than $2 million will need this license. You will need to contact them directly in case the budget exceeds $2 million or if it goes international.
Verdict
AmazingMusicTracks.com is a phenomenal website to get the royalty free music for use in any creative project. Their high quality musical tracks, custom playlist curation, and simple licensing options make it the ideal choice for any video content creator.