Every website owner wants to deliver content to audience with certain optimizations to increase their web traffic from Google. There is a proportional relationship between web traffic engagement and website's monetary returns. This is the reason why most of the website owners look to increase their website rank on SERP. However, even a higher ranked website sometime fails to have an impact on a user.
The Google Structured Data Testing Tool assists in organizing your Google search results and manages the optimization they require. To get higher clicks and making a better impact on search engine links, the developers must add additional optimizations such as schema markup. The snippets available through schema are plugins which can increase your page traffic from Google. Rich snippet is an interactive content to which a user can interact whenever webpage search result pops up on Google.
Importance of Rich Snippets
The schema markup organizes and analyzes your data, enabling the search engines to understand the type of content on your website and enable such optimizations for specific search engine results. Schema markups add extra information like star ratings, author information, and other content specific information to the page. The schema can be optimized according to page content.
Using schema markup and microdata to add rich snippets on your post can boost up your rankings on search engines. Moreover, rich snippets ensure that user engagement is increased on a web page. How to enable rich snippets on your WordPress website? Is there a way out? You can either do it manually that is cumbersome or can use WordPress plugins tailored for it.
Here is the list of some 3 best rich snippets plugins for WordPress:
WP Review Pro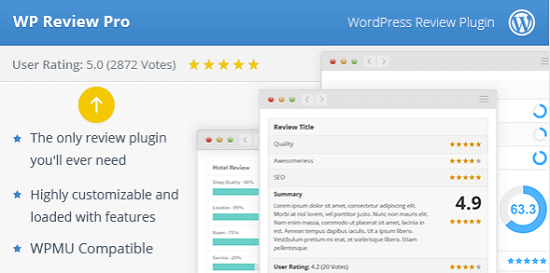 WP Review Pro https://mythemeshop.com/plugins/wp-review-pro/ is one of those plugins geared for review sites. It offers a bevy of features to make it easier for your users to write compelling reviews. You can add the catchy star rich snippets for your organic search listings. It adds a proper schema markup to the ratings and provides nifty options to generate those star ratings in first place.
If you are a solo reviewer, you can rate the product, set overall rating, and leave it. But if you wish to encourage your audience to leave the reviews and ratings, you can actually let them do that using WP Review Pro plugin. It features 4 different rating systems (stars, points, percentage, and circles). CSS animations can also be added to the ratings to make them eye-catchy. There are plenty of customization options you get with this awesome plugin.
Schema Pro

Schema Pro https://wpschema.com/ is a premium WordPress plugin from the developer of 'All-in-One-Schema' Rich Snippets plugin. It lets you add JSON-LD schema markup on your website in a unique way. It lets you add schema markup to your existing content, so there is no need to display the additional review box. You can do this by mapping your existing content and custom fields according to the type of schema markup you need.
This task can be complicated, but developers have created a simple interface to make this process painless. After installing this plugin, you get a helpful setup wizard to configure the basic global schema for your website.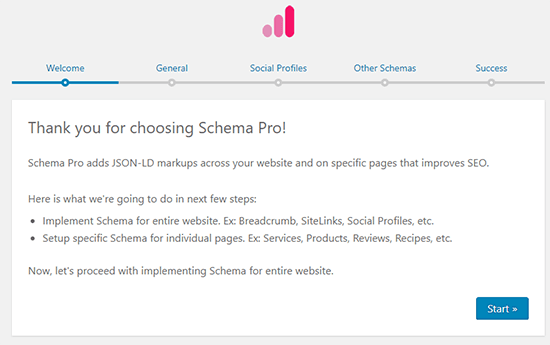 You need to select the type of schema markup for specific content from 13 different schema types: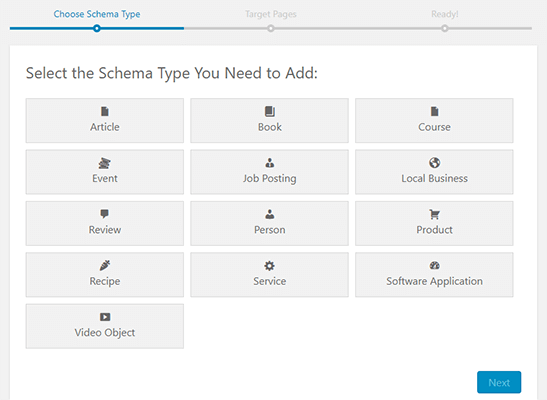 Choose the content you want to target. You can even target all content types or exclude specific pieces.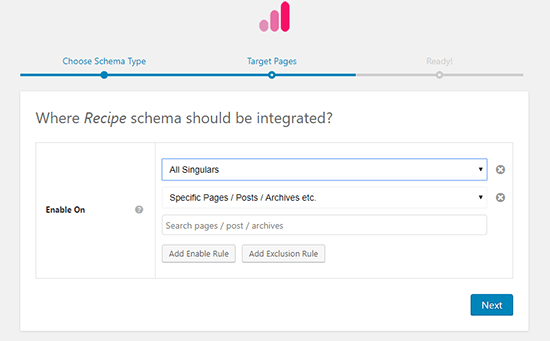 Map various markup options to the existing fields using drop downs.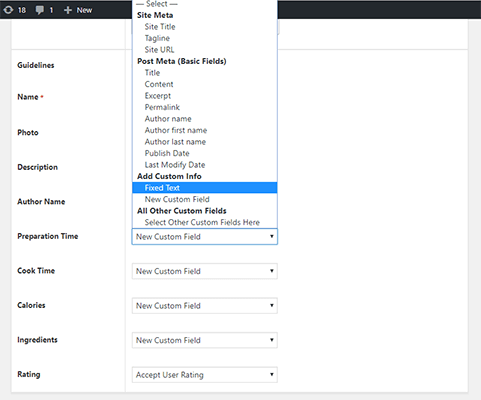 It is the best plugin to add rich snippets to WordPress without including the extra content/review box on your site.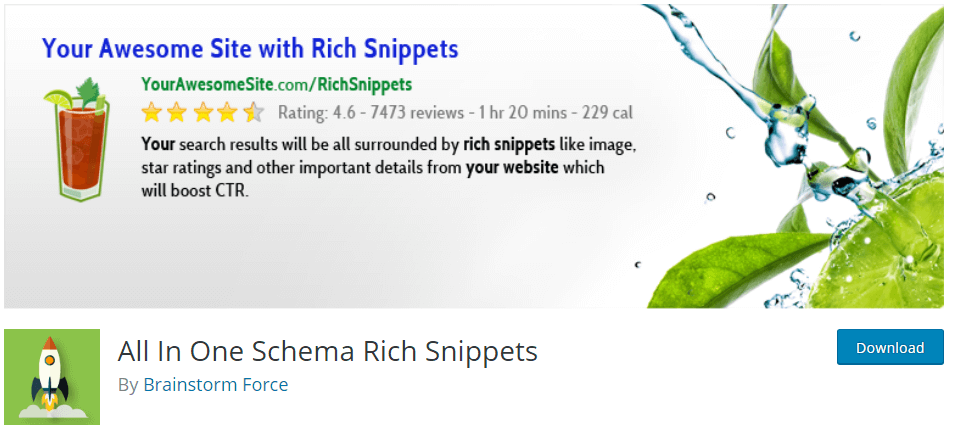 All-in-one Scheme.org Rich Snippets plugin is a totally free plugin available on WP repository. It doesn't create review boxes, comparison tables or any other fancy stuff for you. It can help you add schema for one of its 9 different supported content types (event, review, product, people, recipe, software application, articles, and video).
On creating or editing a piece of content, you will get a new 'Configure Rich Snippet' meta box allowing you to select what post is about. If you choose 'Review' type, you will be able to enter reviewer's name, item's name, and star rating. The best part is that, it is lightweight plugin that is the soul of website.
The Bottom Line
Boost Up your website rankings on SERP. Install a rich snippet plugin on your WP website and see how it helps you to take your website to next level. Try it out today and see the improvement within few weeks.