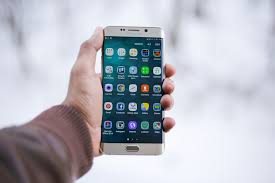 The most popular apps of today are always only a touch away. You could stop reading this, pick up your phone, and instantly see what the newest and most popular apps are, either overall or in specific categories. However, no such clarity is available when you're wondering what apps you might be using tomorrow, or the next day, or in the near future. For that, we can only make predictions based on the state of technology and any observable trends.
In our own effort to look into the future and determine the iOS apps of the future, these are some of the concepts that seem most likely.
1.) Wellness Apps
This site has profiled wellness apps before, indicating that they're already pretty hot right now. Indeed, meditation apps, exercise and nutrition apps and more have all become very popular over the past five years, and in the last year in particular. So in this case we're not so much predicting a new trend as suggesting an existing one will continue. People are still waking up to the necessity of self-care, and apps are helping them do it. That's not going to stop anytime soon.
2.) IoT Apps
The Internet of Things is no longer a new phenomenon, but we probably haven't quite grasped the full extent to which it's going to enter our lives in the years ahead. Most notably, smart home products and systems are only going to become more popular, and we're going to need apps to control them. Basically, our smartphones are in all likelihood going to become something akin to universal remote controls for our homes and their various "smart" features, and it will happen through mobile apps.
3.) Betting Apps
The betting business is always growing, and new sites tend to offer a cutting-edge digital experience, usually including an accompanying mobile app. This is the state of things right now, but we fully expect betting apps to grow in number in the coming years specifically because of U.S. sports betting regulation. With several new states opening their doors to this specific industry, apps are likely going to be springing up at a fast pace in relatively short time.
4.) Augmented Reality Apps
Augmented reality is poised to be one of the biggest consumer technologies of the next five years or so. It's already trickled into mobile app stores, but not in the form it will eventually take, which is to say not with compatibility with smartphone-connected glasses and goggles. If and when these accessory devices become more commonplace, AR apps will be quick to follow, if not immediately available.
5.) Nintendo Gaming Apps
We actually heard back in late 2016, when Pokémon GO was still huge and Super Mario Run was brand new, that many more Nintendo mobile games were on the way. So far, we haven't seen them, and there are some reports suggesting Nintendo was disappointed with its early efforts in mobile app development. However, it's still clear that the company essentially has the ability to print money by making some of its classic games available in app form, so we'd still bet on more to come.