Welcome folks to our new post in which we will tell you about a fascinating iOS app known as Stage Fright. Now those days are gone in which Monsters used to scary, and children are afraid of them, but in today's time children just love them, and through Stage Fright you can make your child learn good things from Monsters. Basically in Stage Fright there are many monsters available which compete with each other and sing some catchy songs for kid between 2 to 6 year and your kid have to choose the winner each time. Now let us discuss more about it in the below part of the post have a look.
Download Link And Official Website
Exploring more about the Stage Fright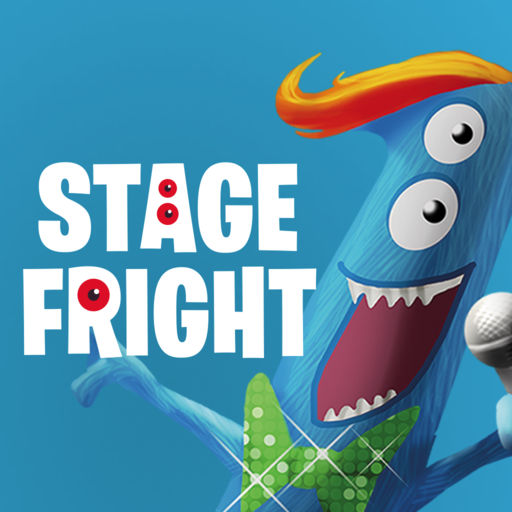 Stage Fright is a paid app available on the App Store and users can buy it just by paying around $0.99 and after that user have to buy the full version if their kids are bored with available monsters. Each monster has its own stage setup and song. Each song has some positive and educational value associated with it and children can learn a lot from these types of songs. Now let us find out more about it through some points given below have a look.
1. There is a big list of monsters available through which kids can choose anyone to perform on stage.
2. Each monster sings a different song which has some educational value with it.
3. Each monster has different stage setup, unique storyline and with different funny tap actions. Kids will love these tap actions.
4. After each performance kids have to decide about the winner and each monster accept the result with a confident smile whether they win or lose Monster will take the verdict sportingly, and these types of things leave a positive impact on the kids' minds.
Exploring the Interface of the Stage Fright
Now let us explore the interface of the app with our readers and show the performance of different monsters with the help of some snaps.
1) Have a look at the welcome screen of the app.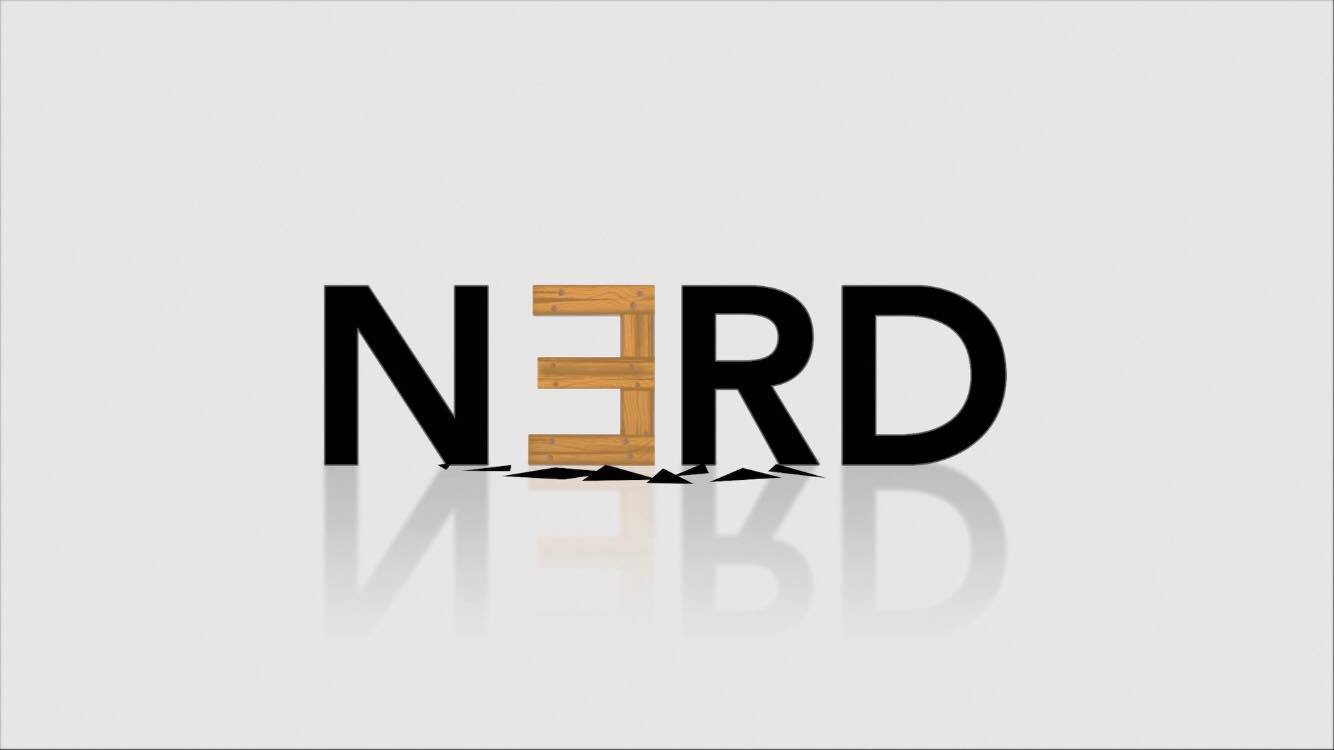 2) After that, you will get following the home screen. As you can see, there are three options available, and we will go to start first. We will check other options later.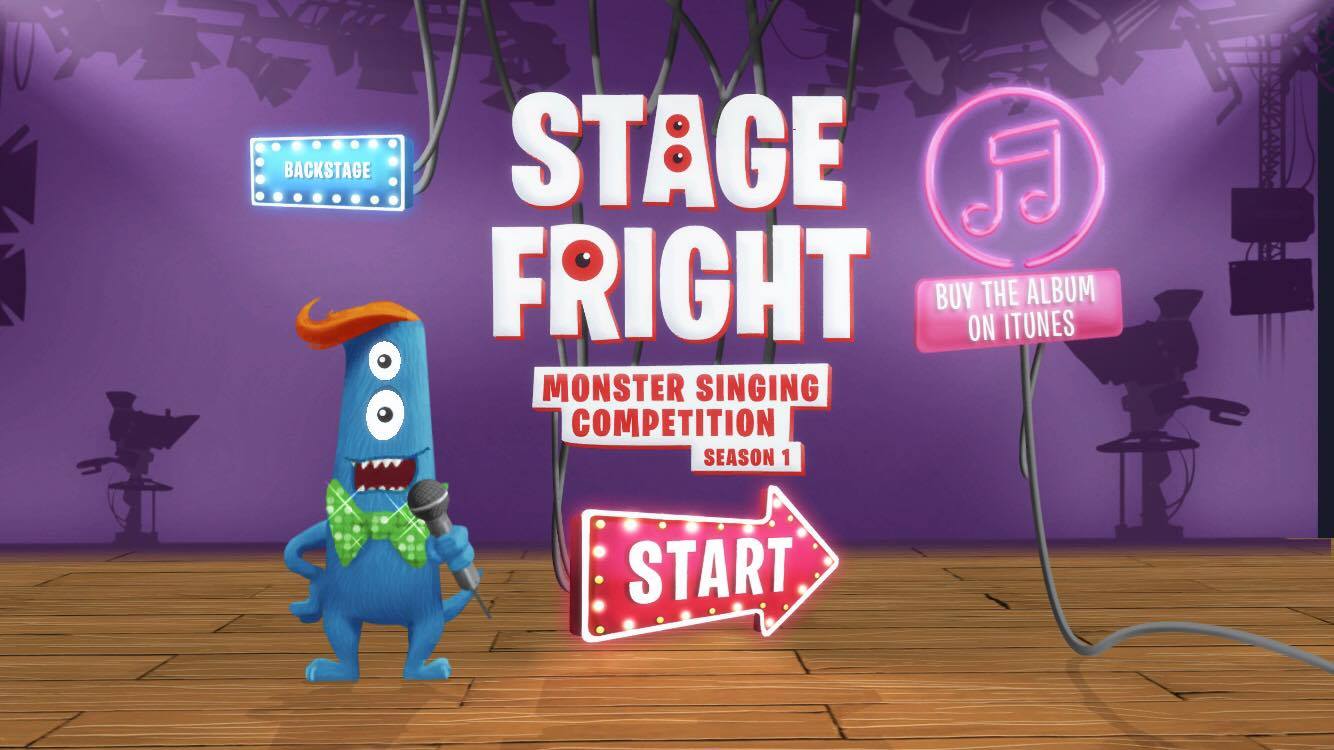 3) After that, we will get the following screen. As you can see we have to choose one monster from here.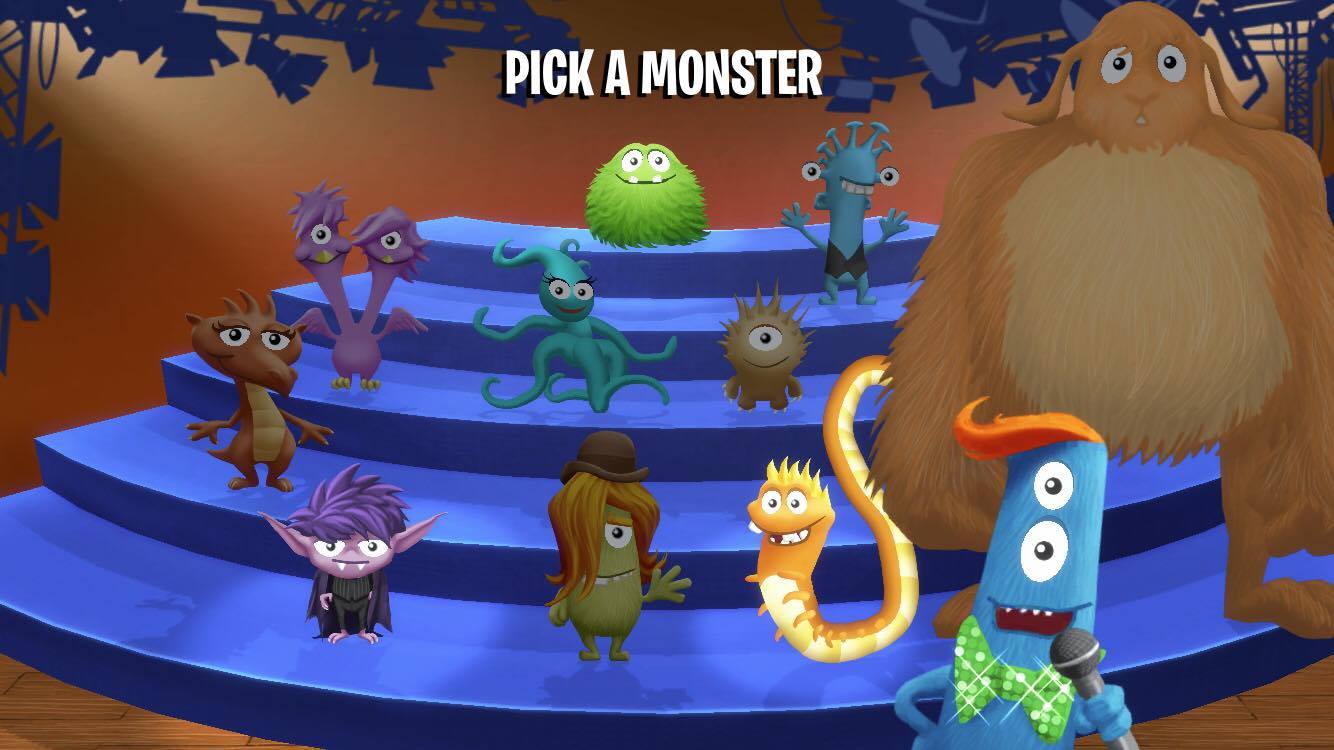 4) And after selecting the monster, his performance will get started. Here is some glimpse of some performance.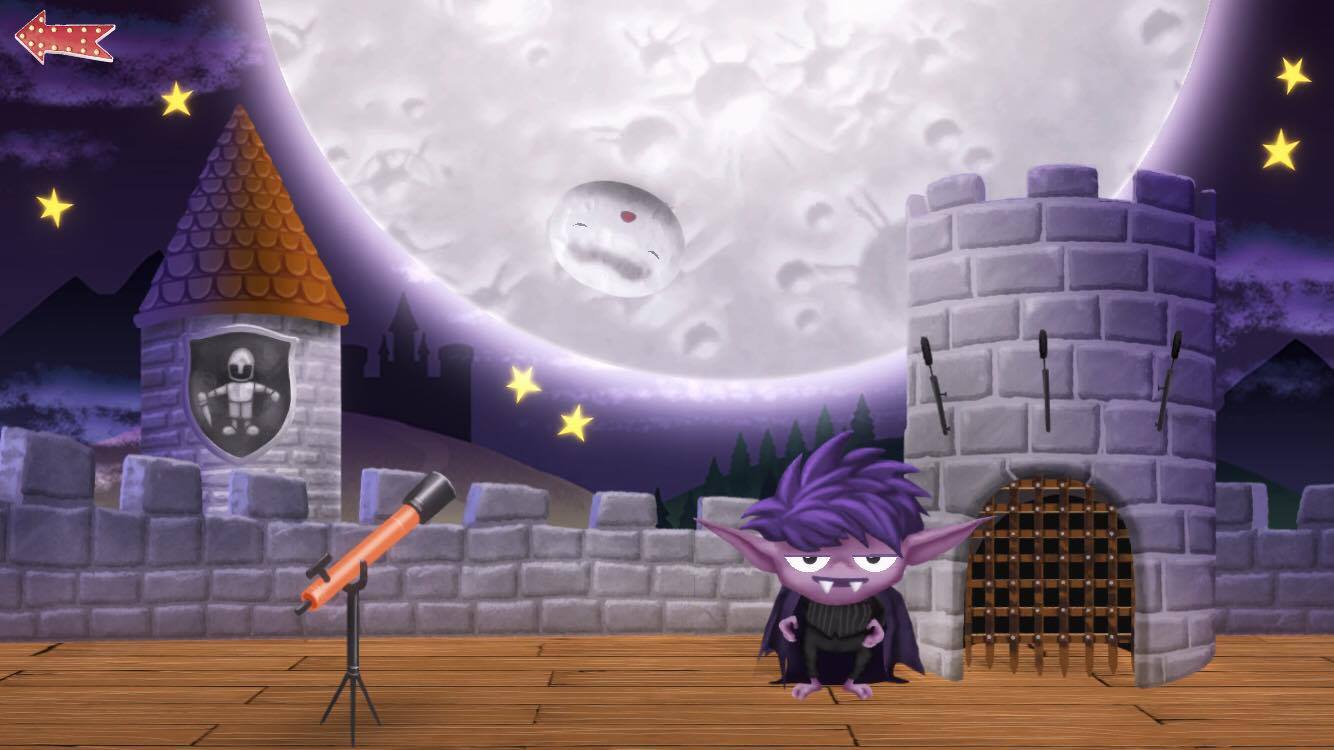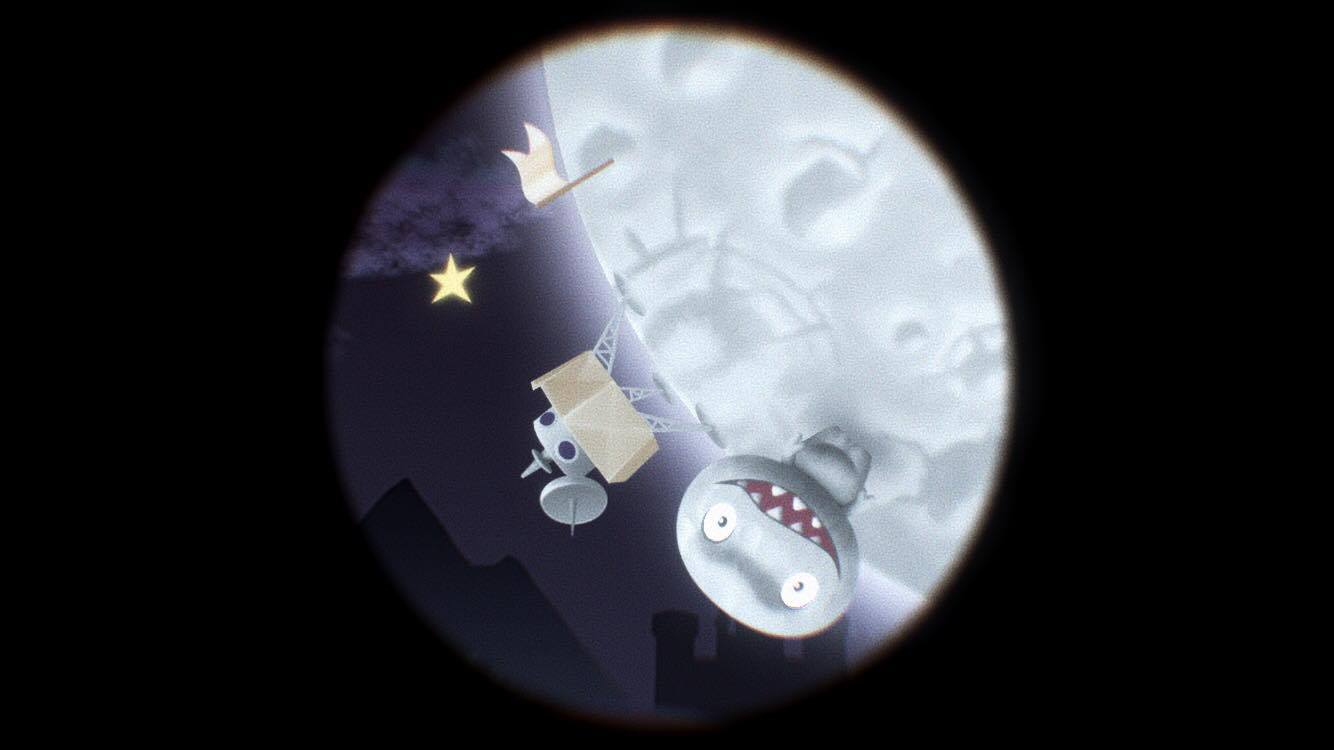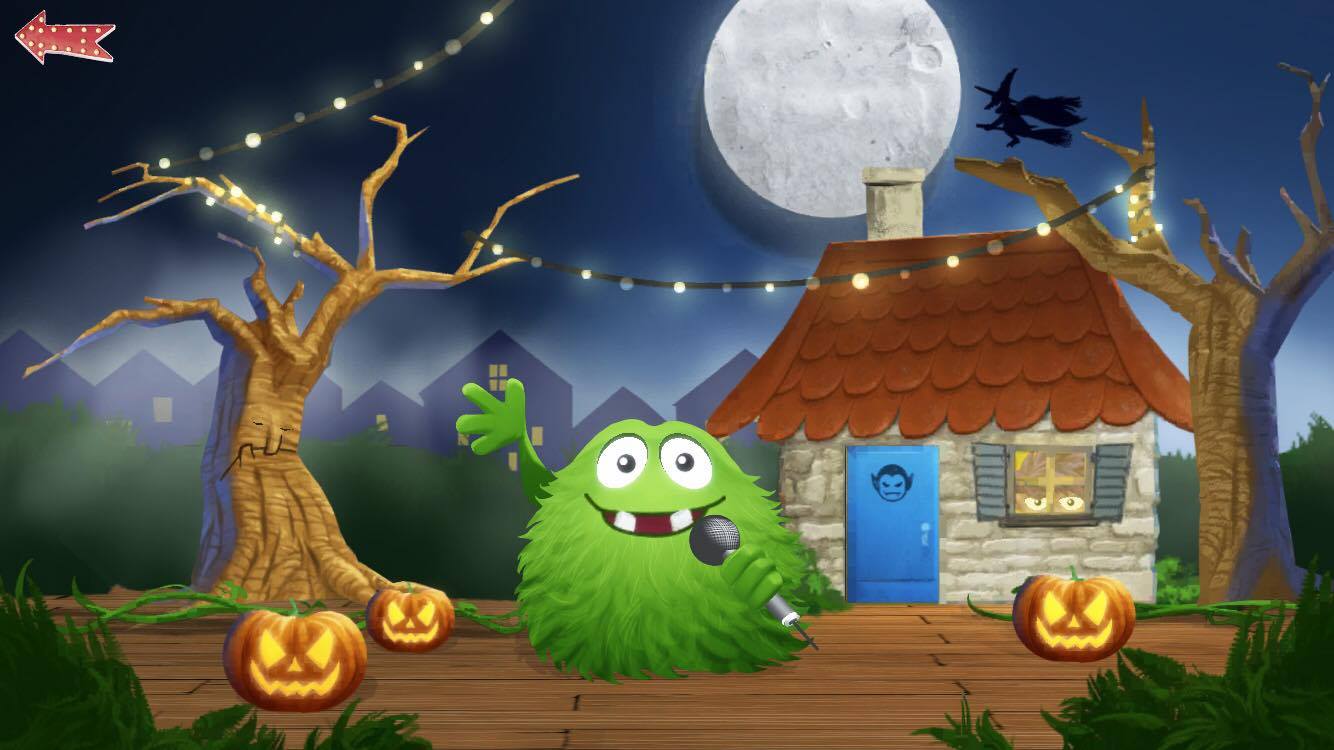 5) And after each performance ends we have to give a verdict.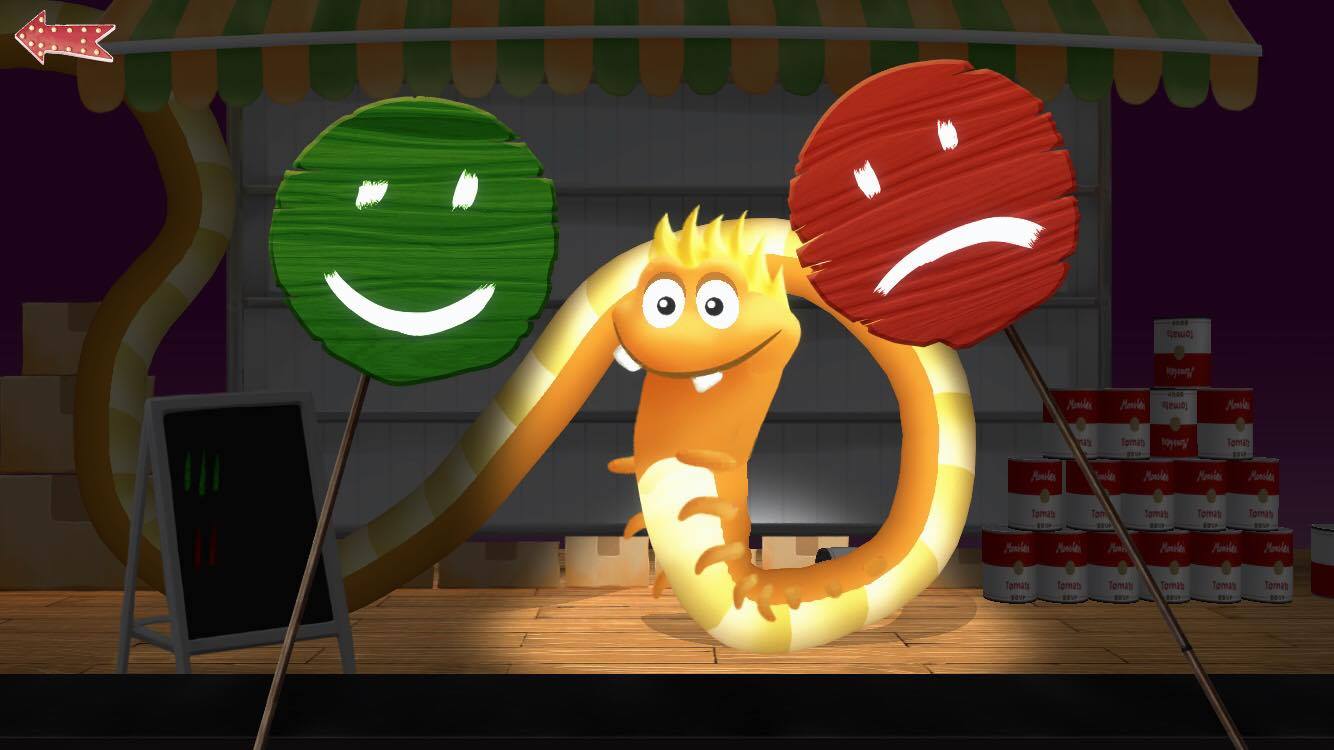 6) Here is the snap of some options available in the backstage option. Here you can change the language, and from here you can also change the voice language.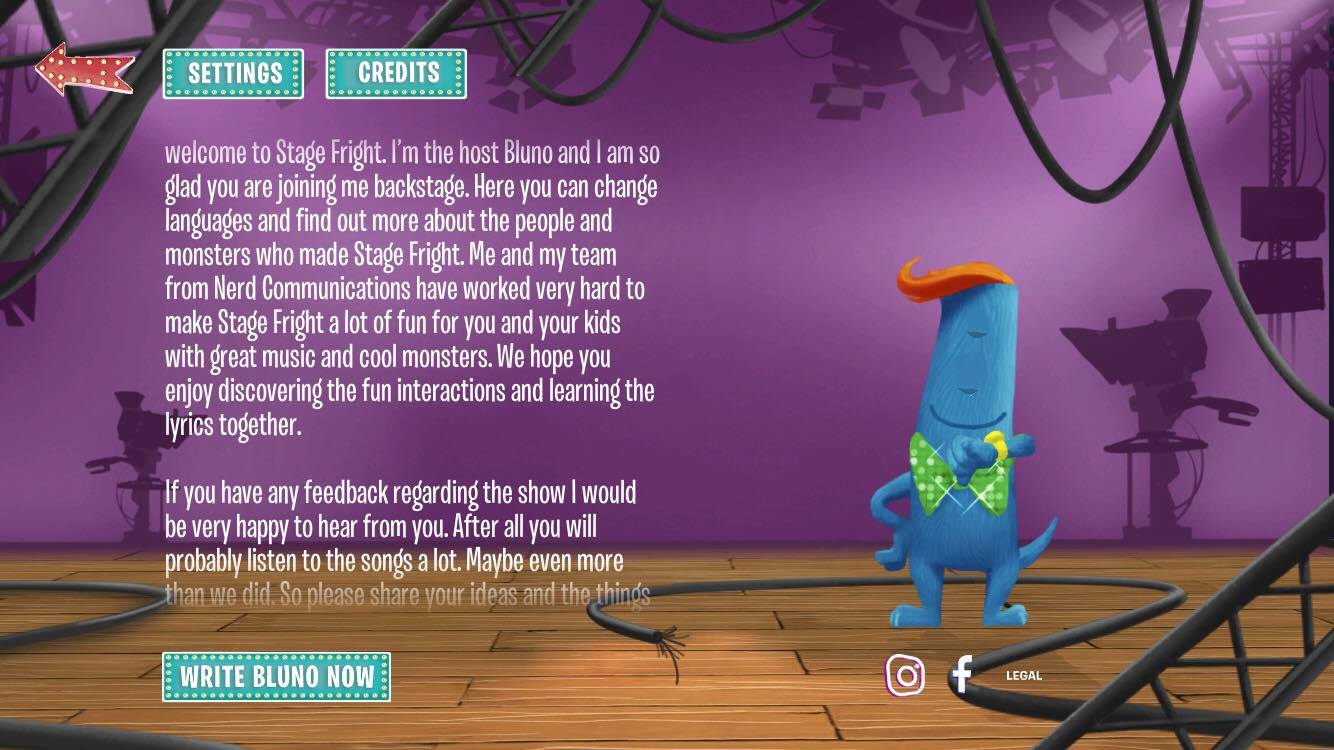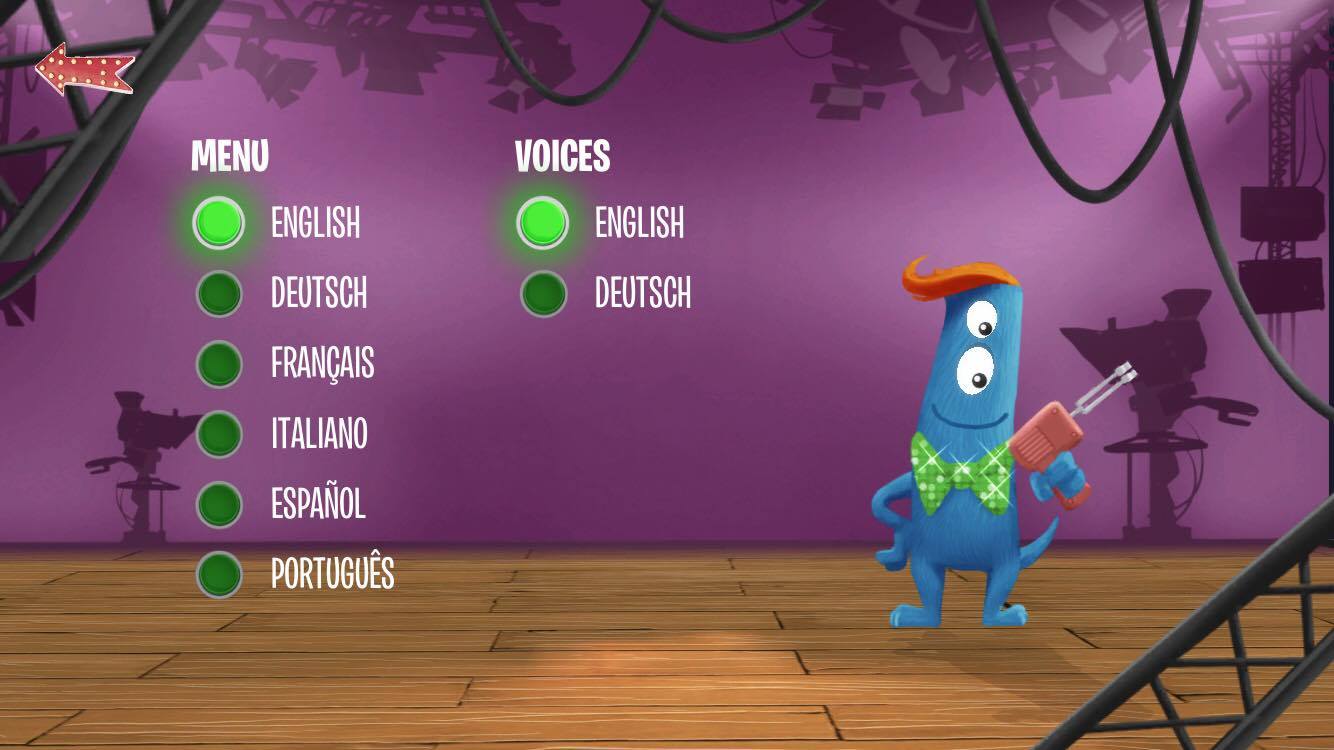 Pros and Cons
Now let us wrap up the post here quickly with the help of some pros and cons which we noticed while using the Stage Fright.
Pros:
1) The interface of the app is beautiful and easy to use. Even your small three years old kid can use it smoothly.
2) The app works seamlessly on the device, and we didn't notice any lag while using it. It response quickly without any glitch.
3) Each monster has its own song and storyline which have some deep educational meaning and because of this Stage Fright is highly recommended to the small kids as they can learn while playing through it.
4) The host of the app is an amusing and entertaining character.
5) It works smoothly on iPad and iPhone.
Cons:
1) Only drawback is that it is not available for Android-based devices.
Nerd Communications has done a brilliant job in developing such app through which kids can learn while judging. Just download Stage Fright and make your child learn useful things. Try and share our experience with us through likes comments and share.