When you search for a list of social media sites, you will find hundreds of social media platforms, some of which are hardly known. Some of these social media sites have existed for the longest time, while others become more popular after the pandemic. Sites like Facebook, Instagram, Twitter, Snapchat, and TikTok will definitely ring in your mind when someone mentions social media platforms. But are they still popular?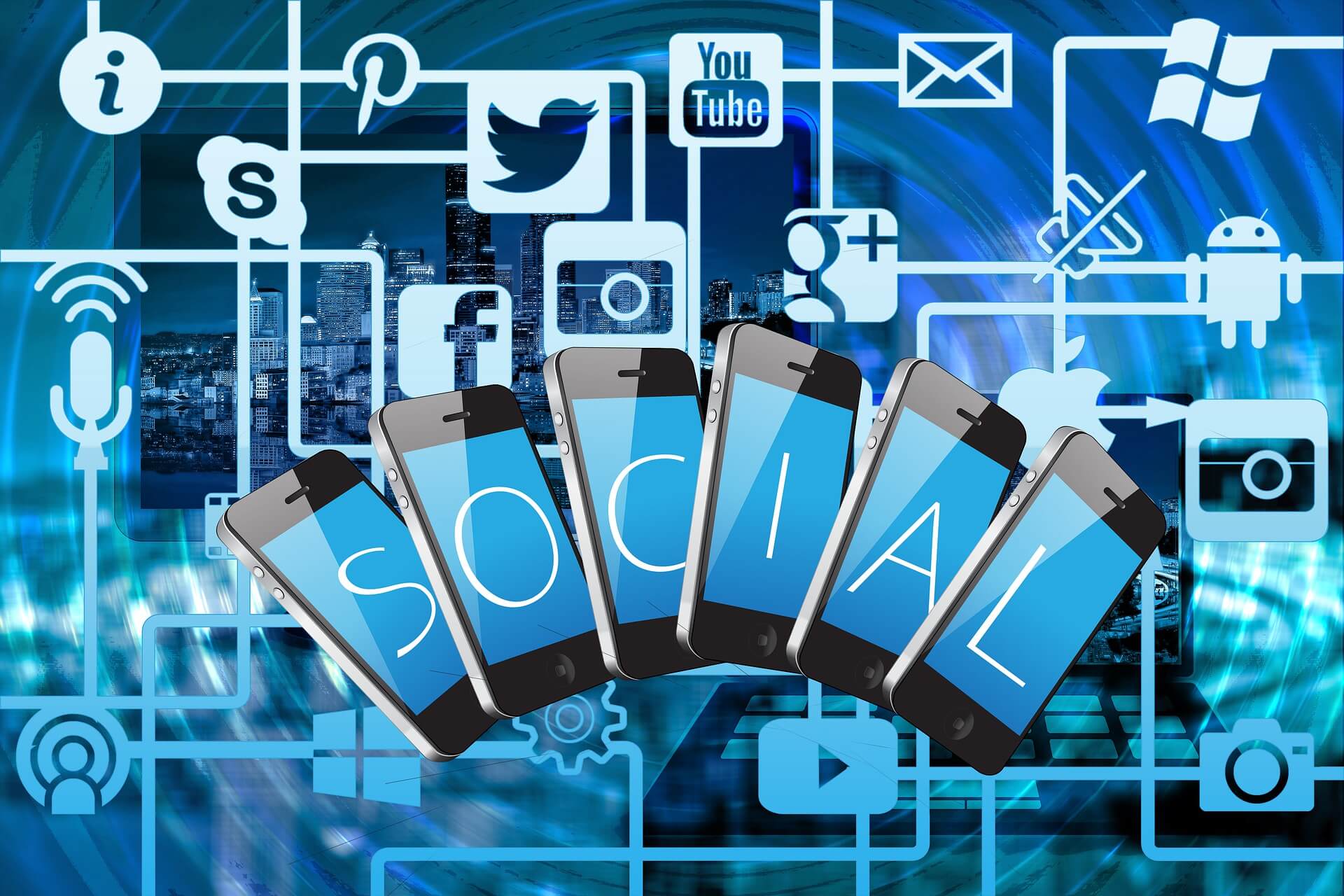 With the new setting caused by the pandemic, people have adapted to new ways of doing things. Social distancing is now the norm, and people are finding ways to keep in touch with each other through social media platforms. This situation has led to new social media platforms to bring back communities abandoned with social distancing. Here are some new popular platforms you should join.
TikTok
TikTok, a lip-synching app, is now among the most popular social media platforms worldwide. Merged with Musical.ly in 2018, the app now has over one billion monthly users, and it's getting more popular day by day. With over 2.6 billion downloads, TikTok has become more famous than Instagram, Twitter, and other widely known social media platforms.
TikTok enables you to take short videos playing on a repetitive loop. You can add filters, fun effects, and music overlays to make an awesome video. Once you are done creating your video, you can share it on the platform using hashtags to be seen by individuals looking for such content easily. TikTok is a new platform commonly used by individuals below 30 years old.
Twitter Spaces
If you are a regular Twitter user, you have probably recently come across Twitter Spaces. Like Facebook, Twitter is coming up with better ways of making its users connect, especially during this coronavirus pandemic. With Twitter Spaces, anyone with an account can arrange with their followers to host a conversation online.
Twitter Space uses social audio to enable people to connect, away from videos and text. As explained in this Guide to Social Audio, you don't have to scroll off your newsfeed to access Twitter audio features with Spaces. You can hold your live conversation even when doing other things on the screen. You can join the conversation as a host or through a link provided by the host. Twitter Space has also announced it will soon roll out Ticketed spaces, where hosts can generate revenues.
Clubhouse
Do you need a social media platform that enables more function than sharing content and messaging? Clubhouse is among the newest yet popular social media platforms that enable its users to connect via audio. This platform comes in handy, especially in this pandemic where people want to share more than images and videos. It's a platform that leverages audio connectivity between the speaker and their audience. While you can group it as a podcast, Clubhouse enables speakers and audiences to communicate with each other in real-time, like when having a physical meeting in a hall.
So many things get shared on Clubhouse, including relationship advice hosted by celebrities, business topics from top entrepreneurs, comedy clubs by famous comedians, and other trending topics. According to its tagline, this newest social media platform is "working hard to open up to everyone." You can join the club from an invite from an existing user or sign up and reserve your name on the waiting list.
Instagram Reels

Instagram is not left behind with the innovations. As one of Facebook's famous social media platforms, Instagram has come up with Instagram Reels, which works almost like TikTok. You can term Reels as a competitor to TikTok since it offers related services. However, you do not need a separate account apart from your Instagram account. Here, you can create your videos with music, transitions, and other special effects. As a business person, Reels can significantly help you promote your products. You can create some fun content that talks about your brand and share it on the platform with hashtags to reach more audiences.
Caffeine
This might sound like something you know, but it's a social media platform that enables you to create broadcasts for your friends and followers. Once you start a broadcast, your audience can react with emojis or with comments. Besides this, you can stream a video from your TV or computer screen when doing something that you want your audiences to see, including playing a video game. You can also make money by monetizing your content to your audience. The platform is also used to air movies and sports, making it a one-stop social media platform.
The above are some of the trending social media sites which you need to join. As you can see from the list, most of them provide video and audio services to keep people company during this pandemic. Before using any of the platforms, ensure you understand its use and policies to avoid any inconveniences in usage and privacy.