Not every movie has preferred subtitles available in the media file, but you have the option to download the subtitles from many sources. Fortunately, we have plenty of free sources available on the web to save the subtitle files in local storage. Here's is the list of 10 websites to download subtitles for movies, and TV shows.
1. OpenSubtitle

The library consists of multiple languages and the advanced search button comes in handy. You got filters to check out movies and TV shows based on year of release and more. The source has a wide collection of subtitles for TV Shows, Movies, and Series.
2. YIFY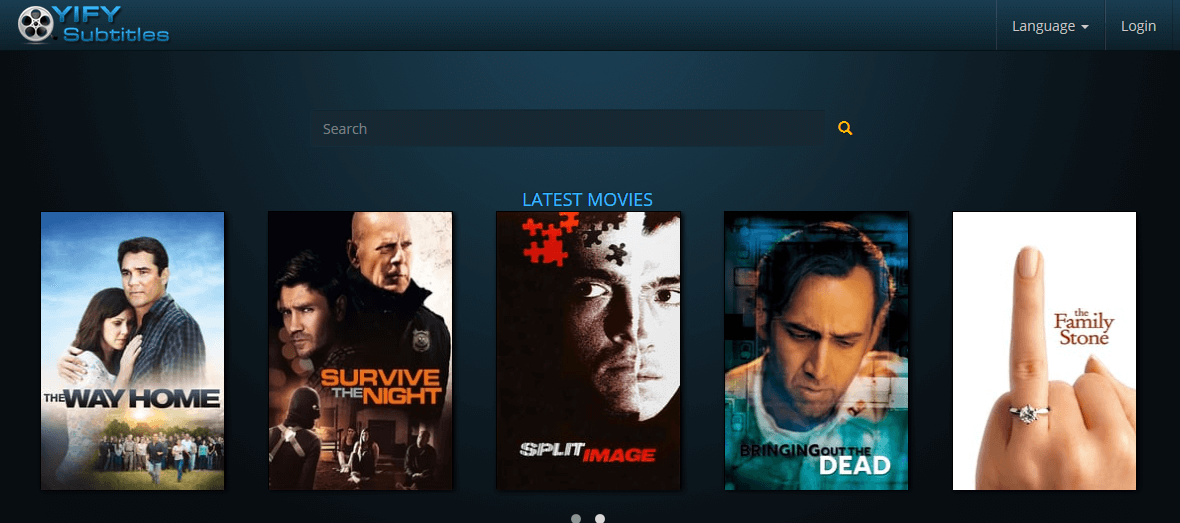 YIFY focuses on popular Hollywood or English language movies, where you can find working subtitles for your movie. Of course, it would be difficult to find native language files because they might not have unofficially released files in the libraries. Fortunately, the viewers don't have to worry about the time-frame of the release because the library has a huge collection of subtitles of old movies.
3. TV Subs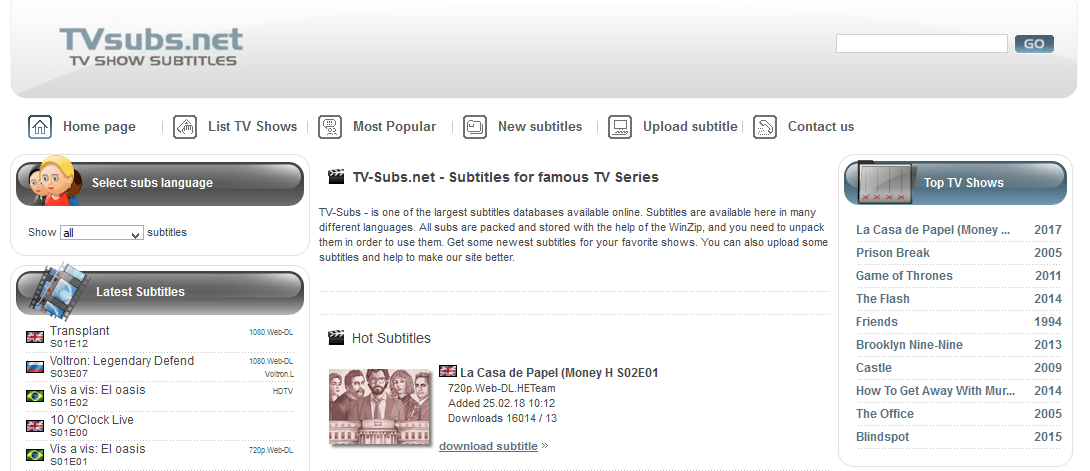 TV Subs is dedicated to the TV shows that are either completed or available in the "New Uploads." I have to say that you won't have problems in finding subtitles of the finished popular series. However, it is challenging to find subtitles of on-going series, but TV subs are an ideal source for it.
4. Subscene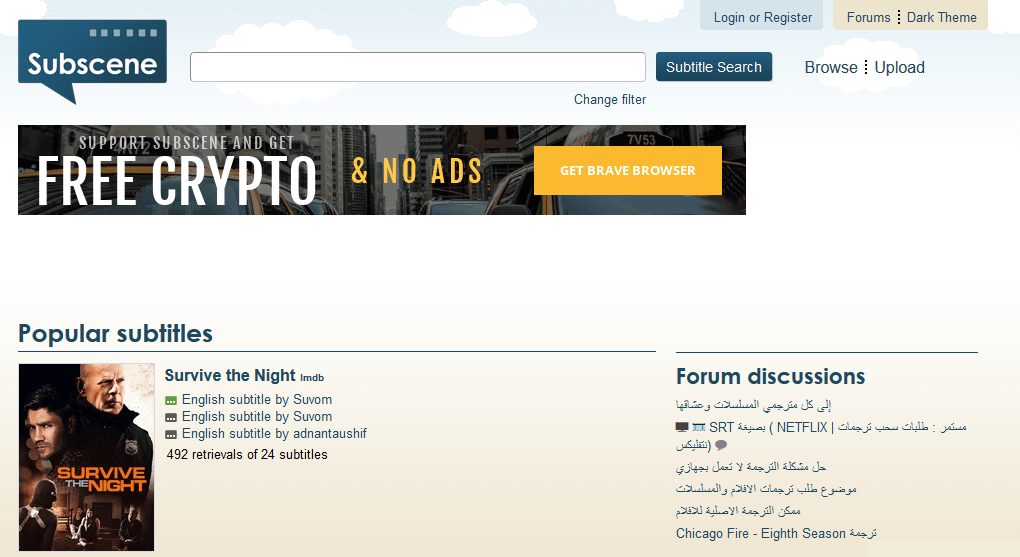 Subscene is a massive source to find a wide range of subtitles of different languages. I have noticed that Subscene focuses on on-demand media content and you won't have problems downloading compatible formats of subtitles. More interestingly, you can find Japanese anime movies subtitles and anything on-demand in the world.
5. My Subs Co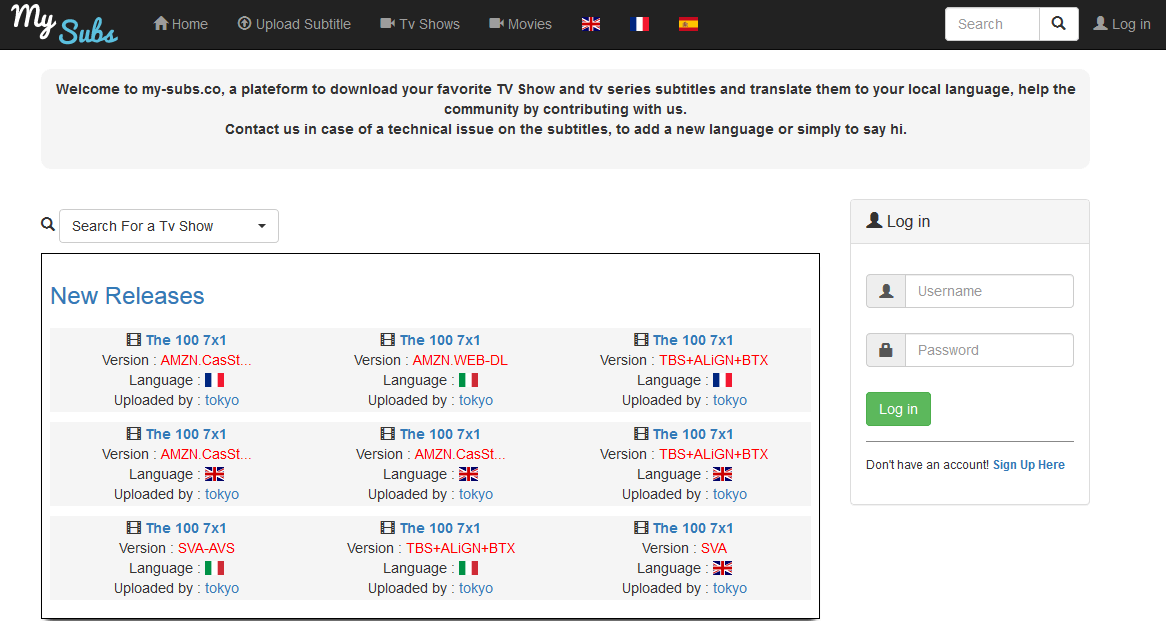 My Subs Co is a reliable source for Netflix series, and web series subtitles. The website has contributors that work to create a genuine copy of the subtitles that don't match with Netflix or any other sources. The administrator has a small group of teams and works on them constantly. The number of available languages is English, French, Italian, and more.
6. English Subtitles
As the name suggests, English Subtitles is a one-stop place for Web series, Movies, and TV series subtitles. The source provides a universal SRT file that supports the majority of the media players including VLC Media Player. The portal covers English language content and provides available translation files for the viewers.
7. iSubtitles

iSubtitles has a wide collection of the language of subtitles including Arabic, Indonesian, Italian, Spanish, and more. The translation files include multiple options to save them, and it covers multiple file-formats for compatibility. You can find Hollywood or English language media content on the platform and the majority of them are movies.
8. Addic7ed

Addic7ed is a popular stop for media content lovers, who want to save the subtitle files of web series. The source targets popular shows from the past and on-going TV shows. You can find subtitles of on-going series, shows, and even look up for one-decade old subtitles. The website does have pop-up advertisements that annoy a lot but it is a good source for media lovers. Unfortunately, they don't support native languages and the English translation file is the language available to download.
9. DIVX Subtitles

DIVX Subtitles is around for almost eight years now and serving DIVX Media Player consumers. You can download DIVX compatible translation files, and watch your favorite episodes with subtitles. The source focuses on on-demand TV shows, and web series from Netflix, Hulu, and other sources. I consider it a reliable source for long-term consumers, but there are certain limitations here.
10. Subtitle Seeker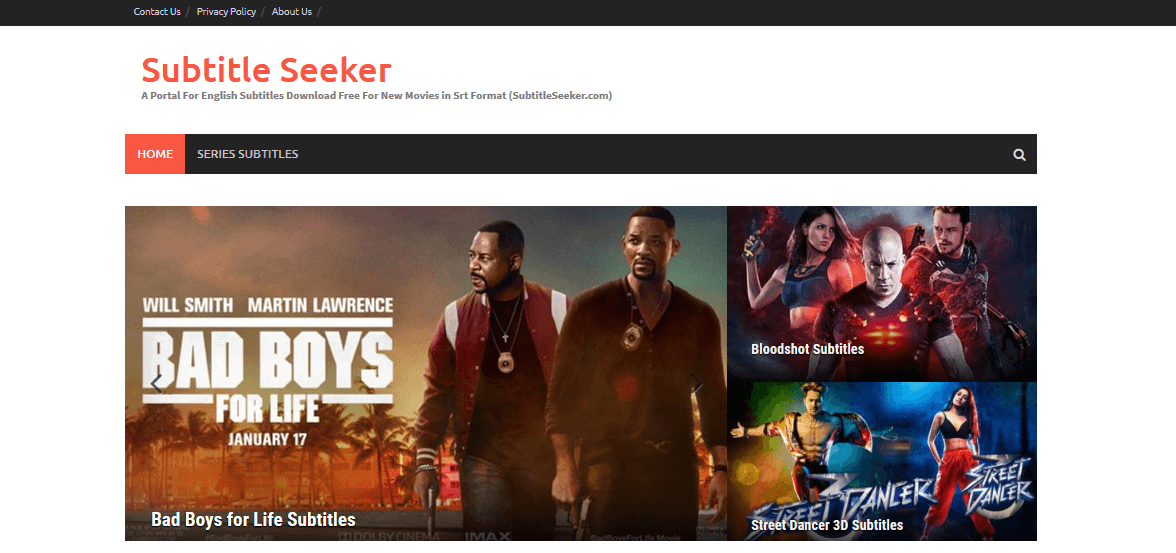 Subtitle Seeker is an Indian-domain website, but you won't find on-demand Hollywood movies or English movies in native Hindi, Telugu, Marathi, or other languages. The website offers English content and English subtitles in SRT file or SRT file in a ZIP file. You can download new movies translation files from the website, and don't have to pay a single penny. You have to bear the annoying pop-up advertisements and that's all you have to do.
Bottom Line
Finding native language subtitles of popular movies, and shows are difficult nowadays. However, we have English subtitles available to download from free sources for a short-time and long-term. You can report a non-functional website in the comment section, and we will find another reliable source to stop your hunt.