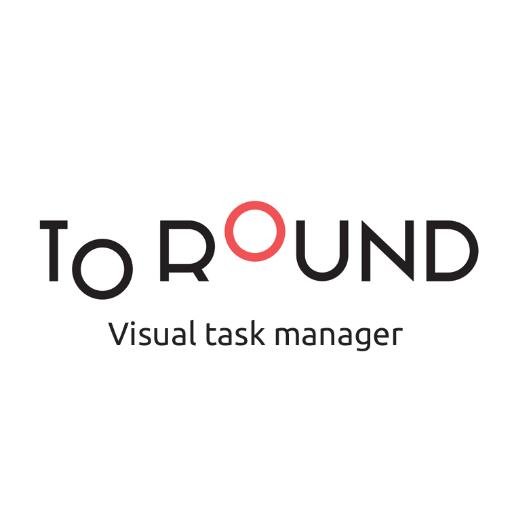 Task manager these days are very much similar and same when compared to the apps of those kind of apps in the market. These kinds of apps have almost the same outlay where you make a post or a task so that you don't forget it and as soon as you complete it, it just get deleted. And the major thing is scrolling. Scrolling avoids lots of tasks because when you scroll, you search for the focused objective rather than the overall objective. And maintaining it and following it is another big one than the tasks you intend to do.
So here is new android app called Task Manager To Round which will help you to ease these kind of problems. Now talking about this app, it has a very clear interface. Clear interface here represents the round shaped to do items. These round bubbles in the home-screen of the app making it more useful rather purposeful to mention in the right term because you can see all of your important ones right in front of your eyes rather than scrolling down and missing objectives in the native to-do managers.
Features of the Task Manager To Round :
1. Add tasks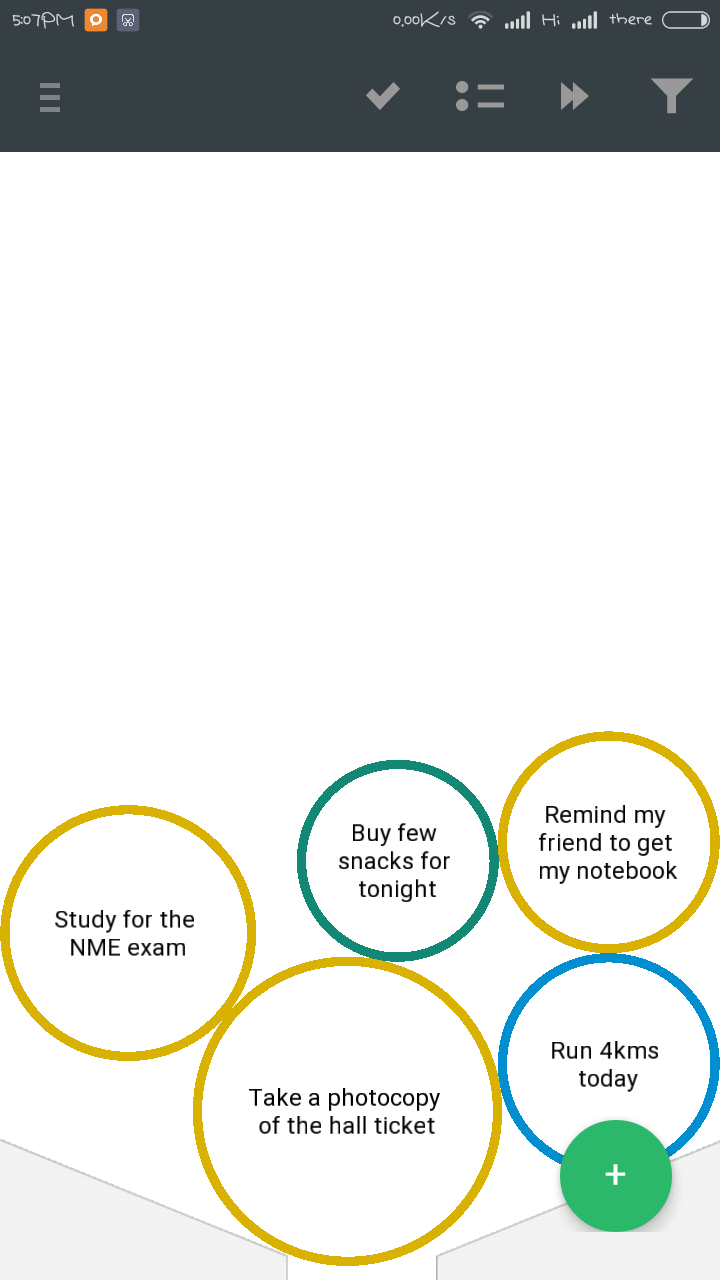 With a small tap, you can add new to do item. The small green "+" symbol in the right of the screen helps you to add the item in the bubble on the go. And not just it, you can choose a category or create a category right away. Then type in your item name, add the details. That's it. Another interesting thing is that, depending upon the importance of the item you can choose the bubble size.
2. View the tasks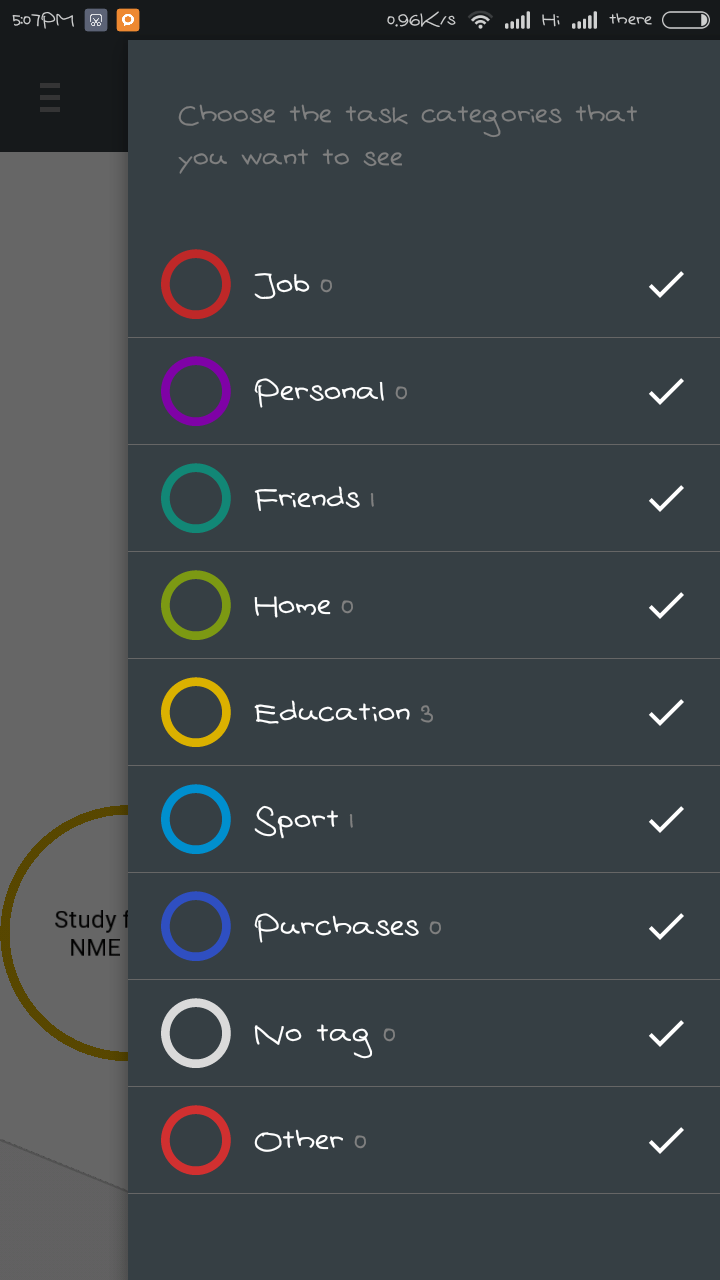 By swiping from the left too you can view your items!
And not just it, you can also see how many bubbles are there in the different categories available. Each color assigns a category of bubble. For example, by default red is for job, purple is for personal, green is for friends, blue is for sports and like that. You can even add a category if you want, by going to categories and clicking on add.
3. Edit & reschedule your task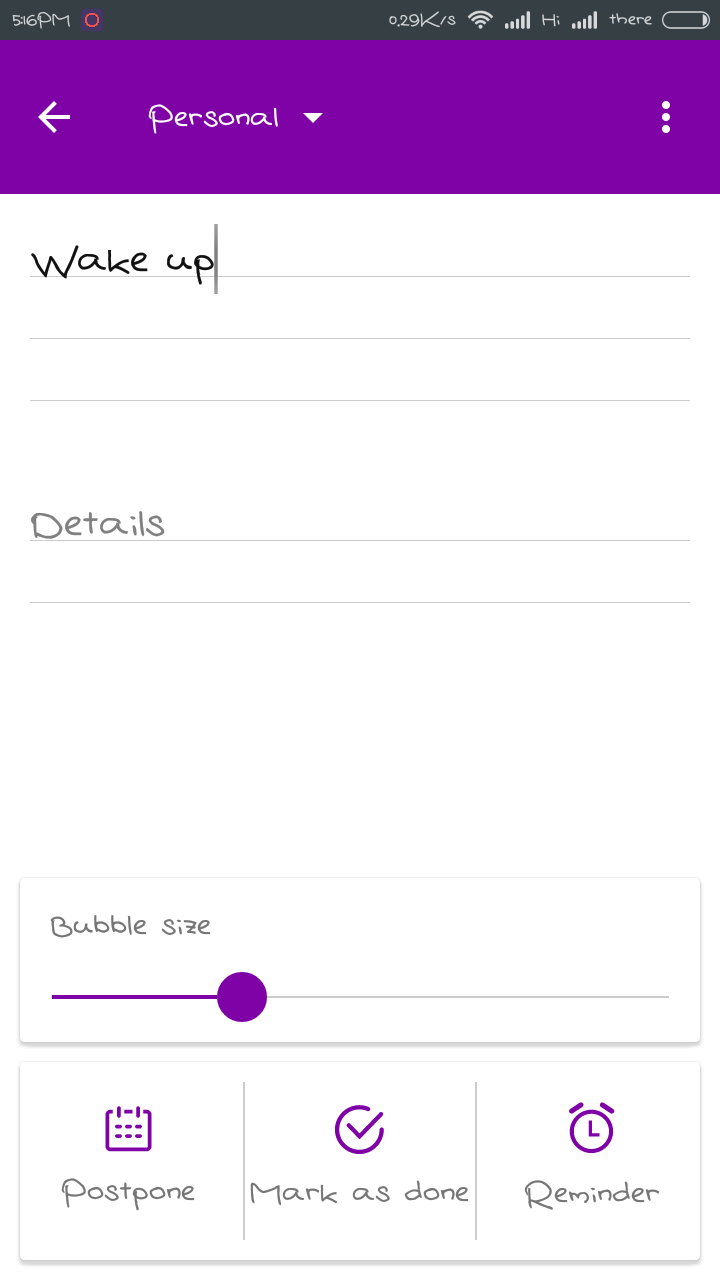 You can reschedule it or edit it or rename it or set a reminder for it or postpone it or do what ever you wish to by just tapping on the bubble. This might be helpful when lots of tasks comes together at a same time if the due date is the same for all. This is a perfect option/feature for those who have hectic work schedule.
4. Mark it done as you complete the task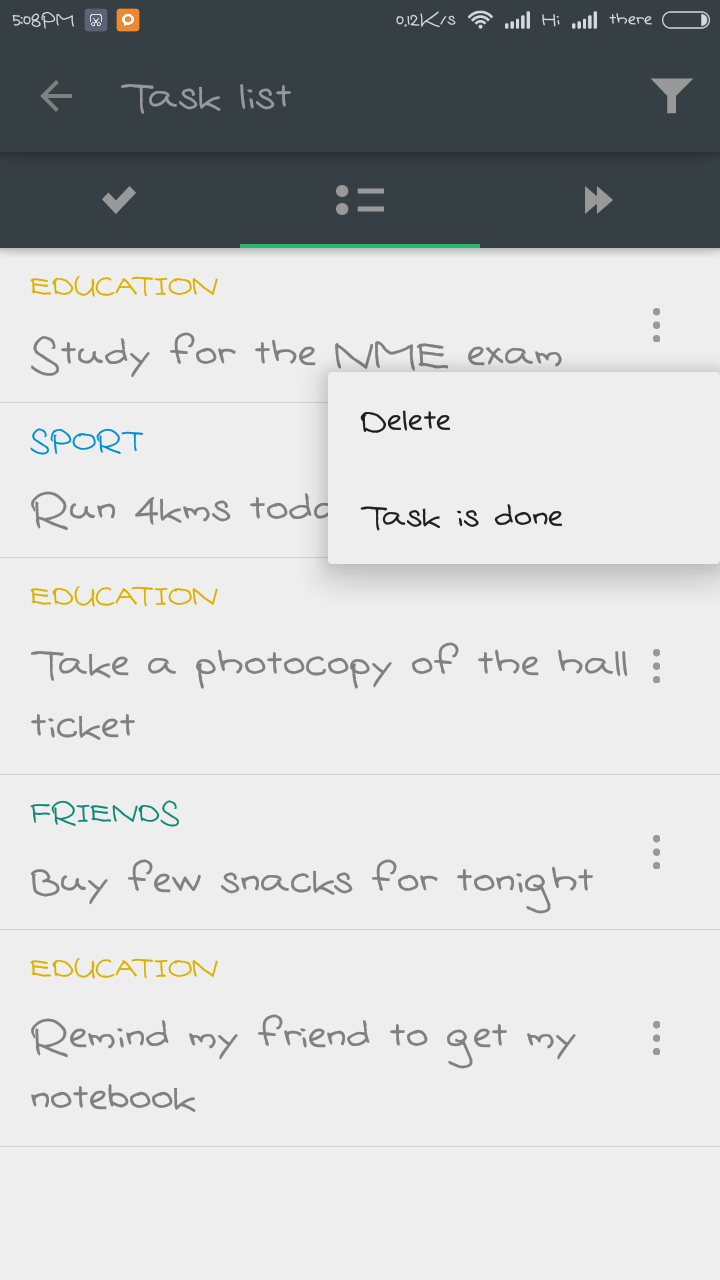 You might think what is interesting in this. You can mark a task as completed when it is completed by two ways, either by clicking on the task and marking it as done or by going to the small task symbol above where you can see the list of all the tasks and marking it as done.
Well coming to the interesting part, unlike other apps where you mark a task and it disappears. Here round bubble becomes smaller and falls into the hole down below. Which means it has been completed.
Conclusion :
To round task manager is a must have application. It has a clear user interface and elegant design. A design where you get into when you use the app for long time. This app is aimed for the people who traditionally write down their tasks and put a tick sign to make sure they have completed it rather than using apps. Because the major problem here is that when you look at almost all application in this niche, those have a very boring interface, where you have to add an item and go to the to do list and delete it which makes it a long thing. And one more thing is that you don't get to see all the to do items in a single sight instead of scrolling.
So the To round app makes things easier where it helps you to pick your priorities by the size of the round and set the date, reminder for the task. The good thing here is that you can see all your tasks in a single sight. So that you don't miss any of the tasks or skip it. You can also postpone the task by clicking on the bubble and editing it.