Everything is just a click away from us, right? Now its turn to talk about the entertainment and the source of entertainment through apps. Movies are the major source of entertainment, but what about if you are not at home and you are at other place and just with your mobile having a working internet connection. Today, I am here to share about an app which provide you the entertainment stuff and especially about the movies. Let's Move on and get ready with your devices to watch latest movie trailer of your choice.
What is World Movies?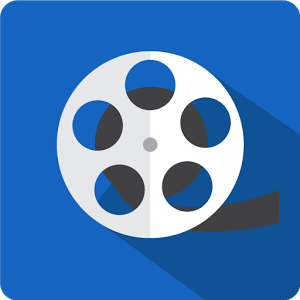 Download World Movies
It's as usual a normal android application which provide stuff related to entertainment. World Movies provides you the movie stuff of every box office and from every wood. The name itself makes the justice, as it provides you the movie news, trailers, first looks and cinemas from various woods along with language translate option.
Why to prefer world movies?
Everyone loves to watch movies! yes, but what about the sources to watch when you are just with your device. There are tons of entertainment apps in the market and most of them are useless which hangs and interrupts our tasks. One more thing, If you are lover of multi language cinema, I mean if you watch cinema of all woods(along the world)then it's a bit difficult to understand the languages and etc.To clear this odd things, just go on with the World Movies and through its features too.
Features of this android app:
#1. Say no to registrations:
When it's about the entertainment stuff, many online services try to spam your inboxes by collecting your mail address. Some of the sites collects the info and fails to deliver the requested content and I personally suggest you not to place your personals mail for this kind of registrations. This one doesn't ask you for any registrations to view the requested content.
#2) Free and easy share:
This application doesn't charge you a single penny to browse and more over every content is embedded with easy share buttons to share with your buddies on your social network with a single click.
#3) International movies:
Movies from all the countries and from all the popular woods are available in its database. You can get instant access to the trailers and movies of all boxes and especially movies of US, UK, France, Germany (these movies are a bit famous than other). World Movies is only the single app which provides this kind of content on the mobile.
#4) Automatic updates:
New movies are automatically updated to their large database and so you had a chance to watch the new films from your mobile by having a cup of tea. If you are a regular visitor of the app,you might have chance to get the updates of tee movies from all box offices.
#5) Other:
You can set up the language in the app by heading towards the settings, more over its damn easy to play movies just click on the selected movie and will be played without the nonsense ads. It may be ads placed but never make the visitor bored/hesitate with the ads. Finally, in one word it's all all in one for the movie lovers apart from the language.
How to use it?
It is as usual with the android applications.
1) Go to the Play store and have a search for the World Movies, I bet you got confused with the results.yes!Just click on the app which is with a reel icon. For better view it was the second one in the below image.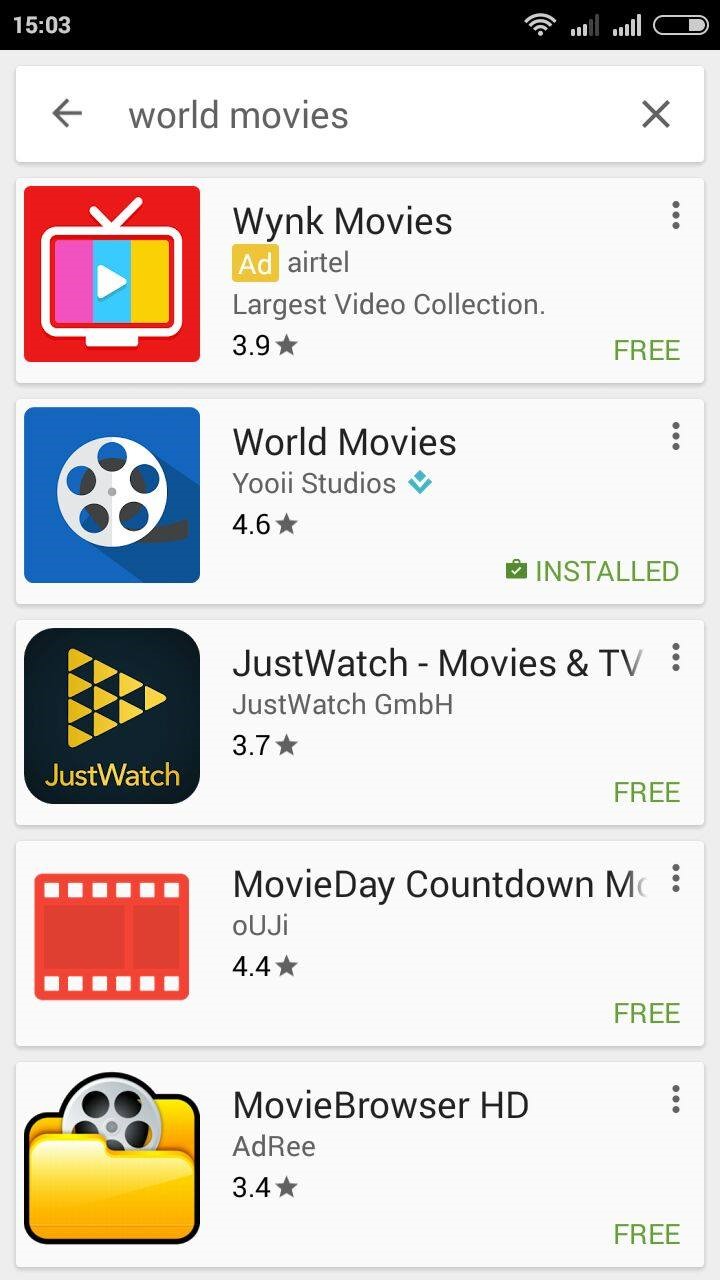 2)Download it from the play store or click here.
3)After installation, run it on your device. And it may appeared in the following way.
4)First of all select the box office from the header and then select the movie from the list and what you need is just a click on the selected video and it play without obstacles.
5)Click on the menu bar, which is on the right top to head over the trailers and settings and to get more information about the application.
Other info
APK Version : 1.3.4
APK Size : 5 MB
Availability : Can be downloaded from country
In application purchase : Yes
Requires : Ice cream sandwich
Developer : Yooii Studios, Top Developer
Conclusion:
There may be tons of apps related to watch movies from the device but I personally suggest you to go with the World Movies as I was included with every required feature and all are well explained above. Utilize your time as a weekend by having World Movies on your device.