Twitter co-founder Biz Stone comes up with a new android app named SUPER for sharing your opinion or thoughts with a photo or picture as background.
SUPER android app review and features
Super easy to share your opinion with your friends and others who follows you
Infinite scrolling with opinions above picture
Double tap to like a photo
Swipe from left to right brings who shared the post and the one from the right lets you to send the shared items to various social network according to the apps that you have installed in your mobile
Everything is written in CAPITAL letters even the username !
Captions to choose from for your thoughts
No ads at all in the free app
Animations for some clicks
Shake the device to send feedback
How to use ?
Like any other app you have to first sign-up with the service by providing a unique user-name email address, your real name and the password finally to start using it
Once you have successfully logged in the application try to find if there are any friends in your contact book or Twitter or Facebook as you give the authorization
After finding the ones who use it, SUPER by default loads what's going on in this social network now, the screen shots during our test attached below
Shoot your first opinion
Hit the pencil button on the top right corner that you see on the main screen (picture sample shown in the screen shot above)
Choose the apt caption that defines your word, we tried with BEST RAINBOW with sign as TEST and tapped the next button on the top, click on the image to view it larger
Gee SUPER brings up related pictures according to our keyword as you can see in the picture above this line
You may also like : Dr.Web Antivirus Android App For Mobile Security Full Review
Now you will wondering what's those icons at footer will do to the picture ?

From right to left

Text gives the writing a bit enhancement with combinations of black and white
Magic stick gives touch up
And woman icon changed the picture to the one shown below
Note : You can also select photos from gallery by tapping the camera button
Add any url as you wish
Go anonymous with anonymish feature
Hit Done, here is our feed from the SUPER android app
Available settings within the application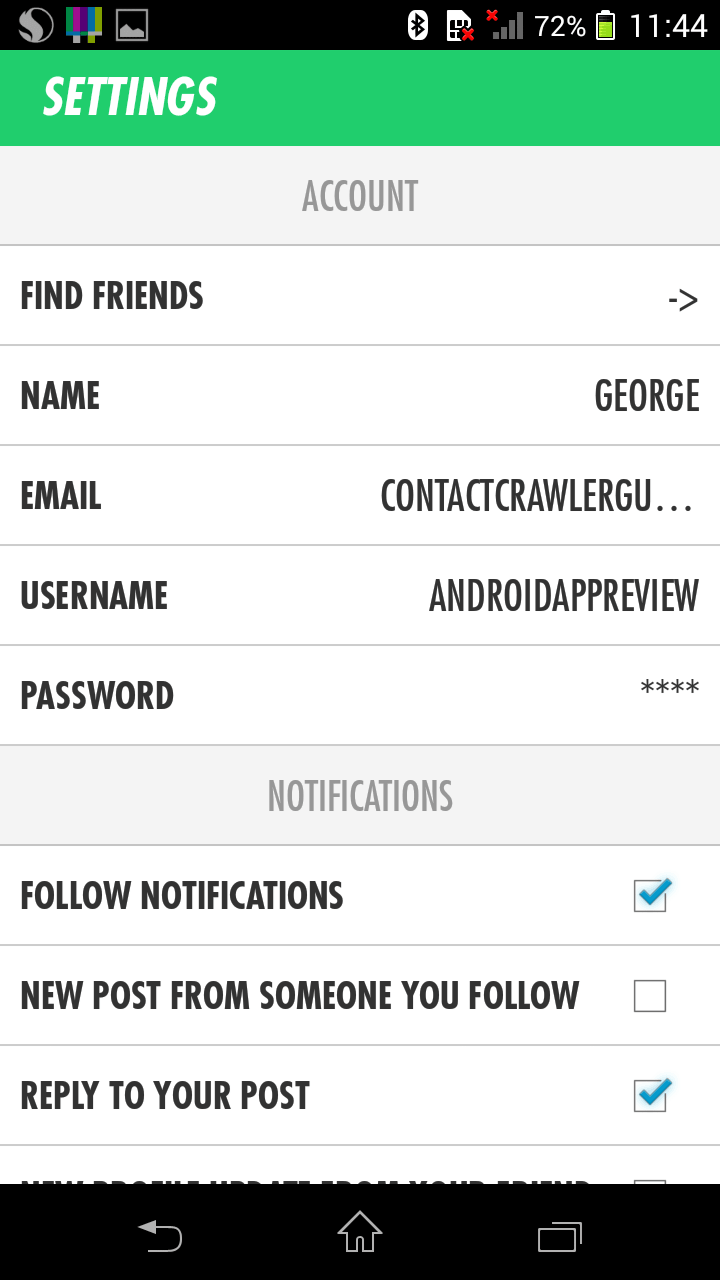 Concern
We were confused where that refresh button was !
No login with Twitter, Facebook and Google Plus
Other info
Version : 1.0.003
Size : 7.7MB
Developer : Jelly Industries
Requires : Ice cream and above
Let's wait and see how it will go for the developer
Final Verdict
SUPER android app need some more touch ups, we hope to see in the future releases.