Idealo price comparison is a shopping tool that allows you to scan the barcode on a product and help you find the cheapest place to buy it. And it also gives you the list of products at the same range.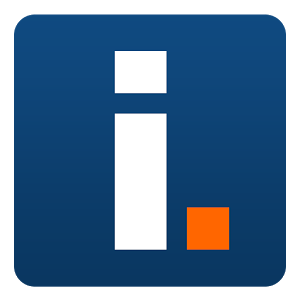 The Idealo application promises to find the best deal out there. And with a database of more than one million products and twenty thousand shop databases, searching for what you want won't be a problem.
The app has been built in a way that anyone could use this. And the app size is also pretty small (6.6 MB) which won't be a problem in anyway. Click on the top right corner on the bar code symbol to scan a bar code and to compare them. Here is an example :
(1) Click on the top right corner to scan a bar-code.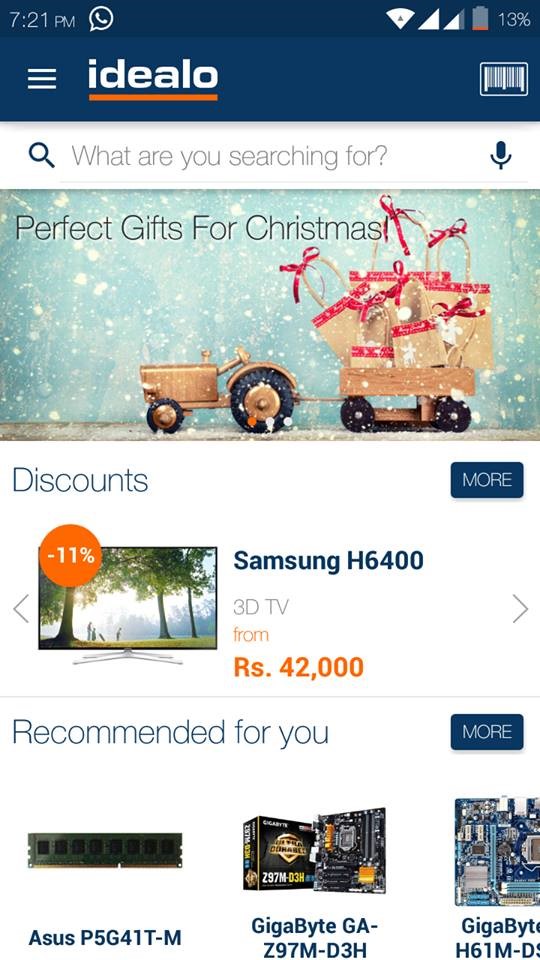 (2) When the barcode symbol is clicked, camera will be opened to scan. Place the bar code close to the camera to scan it. There will be 2 to 3 bar codes per product. Scan each one of them to see your product.
(3) Once the scan is completed, you can look at the product you have scanned. Here I scanned my MSI Z97 Pro gamer 3 motherboard. Its accurate. And you can find them in the list.
(4) When you tap on the product, it will show you the various prices that are sold at different places. And not only that, it also shows the specifications of the product, price history with an option to choose between 1 month, 3 months, 6 months , 1 year or overall. At last, it shows a suggestion or list of products that are similar to this,
Other than searching with a bar code, you can also search by words. It's pretty accurate and gives you ever possible item on the results screen. With the power of internet, it detects the place where you're from and gives you results according to that. Here we have got the comparison between the top Indian e-commerce website Flipkart, Amazon and SnapDeal.
Simply put this app will save lots and lots of time. If you're headed to a local store to shop it'd take hours to search them and compare. But with the power of smartphone and internet with the idealo app, you can check the products which ever you want right at your fingertips.
First impressions: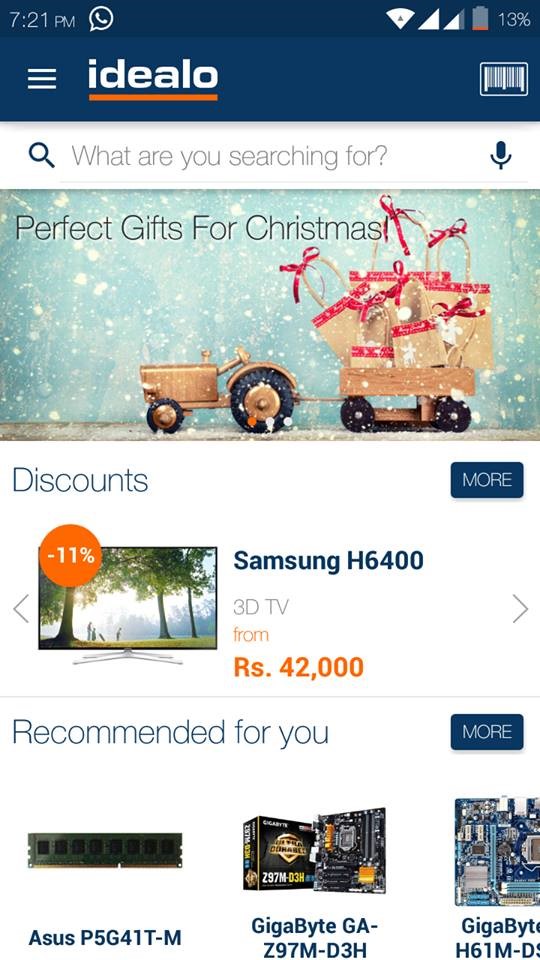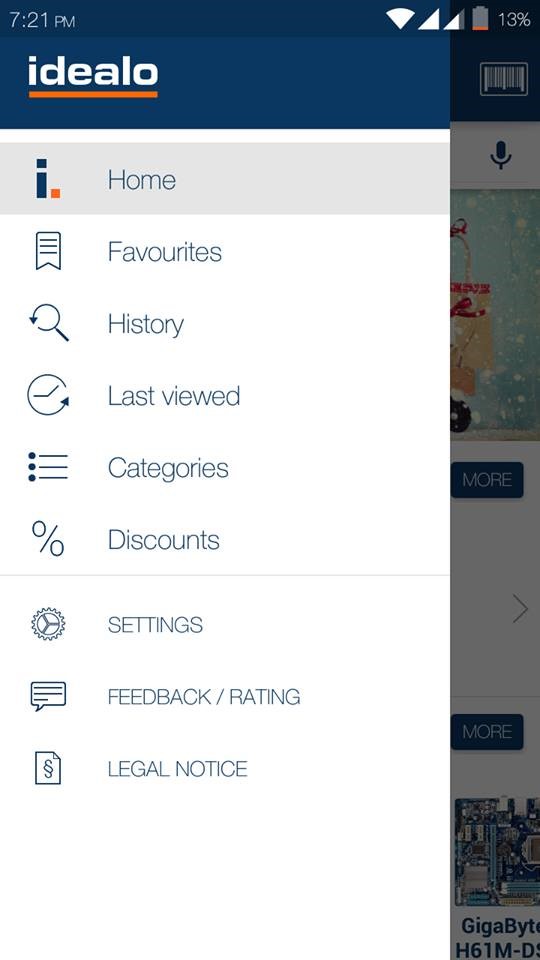 Talking about this app, its a simple designed app and designed such a way that anyone can use them. With the app, anyone can easily compare the price of any product in different websites in a single tap, Idealo. There's an option to clip it or save it or favorite it whatever you call them. And by doing that by pressing the plus symbol on the top, you'll be able to view that product later on in the future and there's also an option to turn the notification on if there's any kind of price drop or price increase. And with the option of viewing the history, nothing can go out of your vision.
What's the best thing we liked?
Price history, this is something we haven't seen in any other application of this type nor in the ecommerce store be it any Flipkart, Amazon, Snapdeal etc.
Final Thought
If you are person who compares everything before you buy the product then Idealo can surely help you to choose right product from the most economic estore in India.