Good news for video content creators on Facebook, bad news for users! The social media giant is planning to expand its monetization options for creators. Yet, for users following the content of these creators, the new features mean that they will see more ads. 
The social media director of app monetization, Yoav Arnstein, has shared the platform's intentions to introduce new ways for video content creators to make money in a blog post on the Facebook blog. More precisely, creators will soon be able to make more money by creating short-form videos in which ads will appear after 30 seconds of the video.
Now, although this sounds like wonderful news for content creators, users won't be that happy to have their videos interrupted by more ads. In fact, ads, especially those that play in the middle of the videos you're watching, have been one of the most disliked things on the Internet since they have been introduced. Yet, they seem to be the price all users have to pay for being able to use modern social networking services for free. Now, it looks that Facebook is planning to make even more money by adding more ads to their video services.
Simply put, Facebook has announced that it is bringing the minimum length of videos required to be monetized down to a minute. In other words, content creators can now create 1-minute videos and have the possibility to monetize them as ads will be introduced even in these short videos.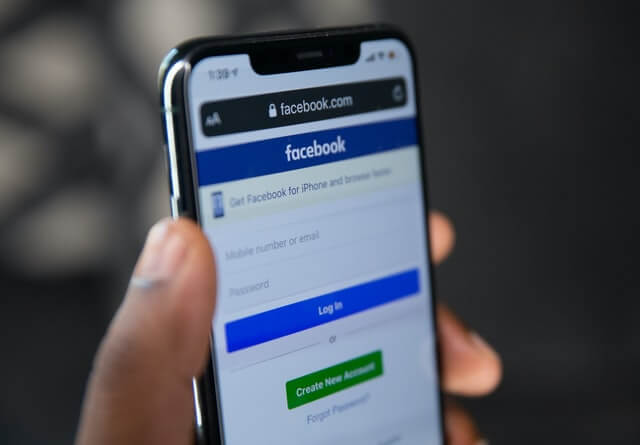 What does this mean for Facebook users?
Facebook's decision to introduce the 1-minute videos and the possibility for ads to be introduced in those videos will somehow impact the users' experience.
Up until now, the social media giant only allowed ads to be displayed in videos that were at least 3 minutes long and longer. So far, the ads would normally appear at 45 seconds of the video or later.
Yet, this new update will allow video content creators to monetize their 1-minute videos or longer. So, this means that while content creators will enjoy more money by including ads in their short videos, average users will see more ads around 30 seconds after the videos begin.
However, here's the trick: the new ads policy might not be for everyone. More precisely, this new ads system requires Facebook pages or content creators to fulfill a few requirements to be able to qualify for this opportunity to monetize short videos. Users and pages need to have gathered 6 hundred thousand views in total across the videos they have posted in the past 60 days. Plus, the live videos of these users or pages will need to have a total of 60.000 minutes viewed while they were live.
The social media giant has also announced that it is working on a new feature that will repay their favorite pages with a "star" that is basically the digital value of one cent or 73 paisa.
But there's more. Facebook is also planning to improve its short-video monetization with a new opportunity for brands and creators: story ads. Think about it: we've already seen these story ads on Instagram. They are those short-videos in the form of stories that haven't been added by any of the people or pages we follow, but they are shown as ads between stories. Well, from now on, the social media giant is planning to experiment with the same feature on Facebook stories as well.
What's more, the company explained that a cut of the revenue that those story ads will generate to the users whose stories they appeared on. However, so far, the social media platform only conducted an initial test on how this would work, calling the test "very small." Yet, the company's representatives also shared that they want to apply the same sticker ad technology to all short videos on the platform that will be story-like.
Facebook has also made an important announcement that concerns non-advertising products on the platform. The social media director of app monetization announced that paid online events on the platform, which is a feature that was launched last summer as a result of the pandemic, are going to become available in 24 more countries, besides the 20 ones in which they are already available. Some of the countries that will soon get this feature as well are Argentina, Hong Kong, and Ireland.
As for the fan subscriptions feature, launched by the social media giant back in early 2018, the company announced that it would become available in over 25 countries and introduced in 10 more countries.
Facebook's efforts to attract brands back
Last year in summer, Facebook had to deal with some very challenging times as many brands, both small and big ones, have pulled away from the social media platform, announcing that they no longer intend to advertise on its network.
The social media giant has always had the power of a double-edged sword. Many brands don't want to support it, let alone give money to it to advertise on its platform, but without it, it would be almost impossible for them to reach such a large audience. And, despite all the scandals and controversies that it has been involved in, blocking Australian users from viewing or sharing news being the most recent one, the company always seems to bounce back, precisely because, let's be honest, the social media giant has roughly 2.8 billion monthly active users.
So, some may think that, after losing a lot of support from brands, Facebook's new ad policies are an effort to bring some of these brands back on its platform. This, obviously, at the cost of users' experience with videos on the platform as users will now be bombarded with more ads than ever on the social media network.