iPhone & Android phones come with default keyboards that are simple & straightforward. There is no doubt that default keyboards are optimized & work flawlessly in the mobile operating system. However, it gets boring with time, and we need a variety to keep ourselves entertained. We will bring the hunt to an end by introducing a Typewise custom keyboard for Android devices and iOS devices.
What is the Typewise app?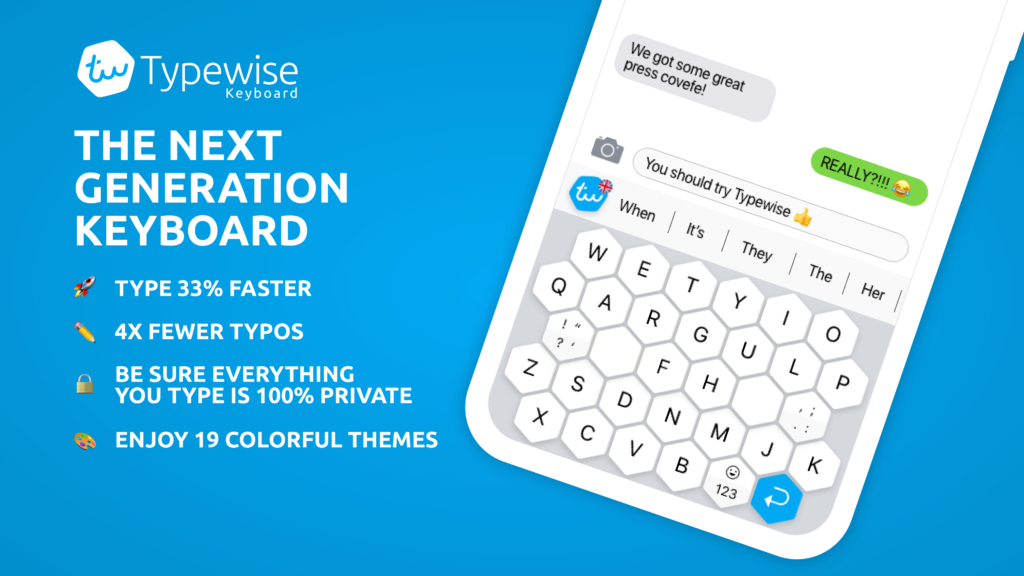 Typewise is an Android & iOS app that works as a primary keyboard. You can replace the traditional keyboard for fun and gain features that are far away from coming to the platform. The boring default keyboard does not have the latest functions that you can get from a third-party app. Typewise brings innovation to the table, and we are going to look at features, functions, performance, and stability on Android devices.
A quick video about the app
1. Privacy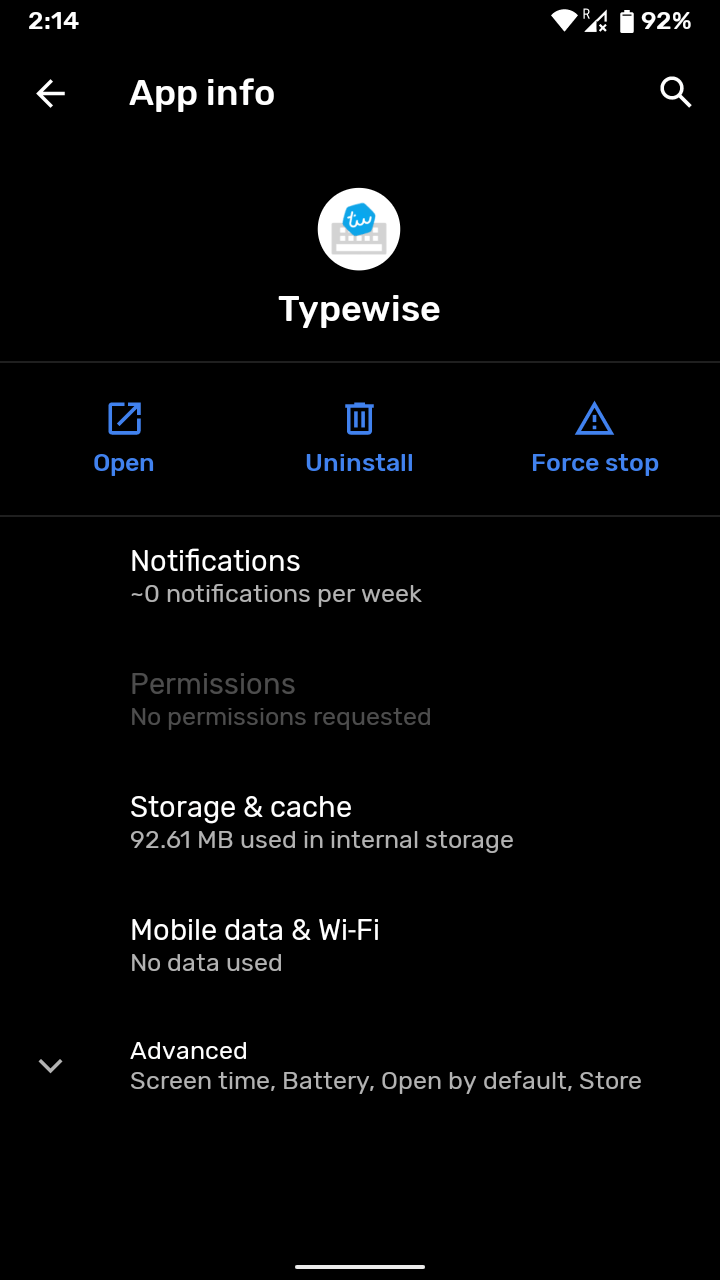 Privacy is the most important factor in the keyboard, no matter what anyone says. Your keyboard input is the primary source of information, and third-party apps can steal information that you type. Remember, you are using the smartphone to log in to social media accounts, email, banking accounts, and much more. Fortunately, Typwise does not steal personal information and we have also checked the permission manager of the app. You can take a look at the snapshot, where the permission section is grayed out because Typewise does not require permissions.
2. Keyboard Style
Users' primary choice of using Typewise is for the design, where you get two layouts. You have a classic (Traditional) layout and a Hexagon layout. The traditional keyboard has a dark theme to it, and it looks good for those who don't want to learn. The hexagon layout requires time & practice to learn and understand how it works.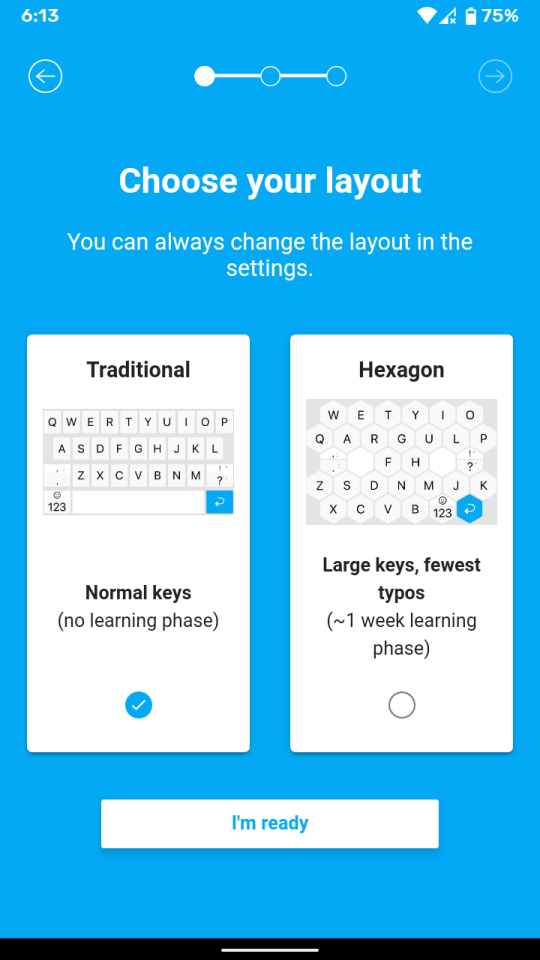 Note: Typewise honeycomb layout is superior, and that's one of the unique aspects of the keyboard.
You can switch between the traditional & Hexagon by opening the app and then choose "Settings" located at the bottom.
3. Predictions
All smartphones have smart predictions in the keyboard, which is not a new thing. However, you get extensive support compared to the traditional ones. The developers display the most common words at the beginning of the conversation and provide multiple options as you finish the sentence. Apple and Google did not implement the feature yet, but you get it on Typewise. You have to install the app & try it for free to experience it first-hand.
4. Language Support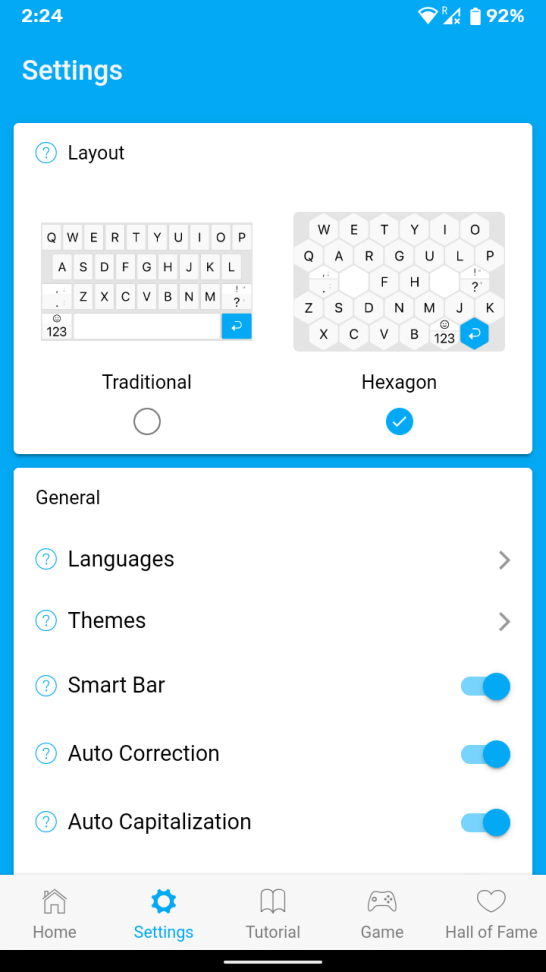 Typewise is appreciated by big-time technology publications because they took the time to develop an app that is supported in the native language. Yes, the keyboard supports over 40 languages, and you can change the language within the keyboard in two taps. We would have shown you but the keyboard disappearing during the snapshot. You have to tap on the Typewise logo and then add multiple languages to the keyboard without existing it. We have to say that it saves a lot of time and brings innovation that Apple & Google couldn't do it.
5. Android & iOS Compatibility
We have to mention that compatibility is the most under-rated aspect because almost everyone overlooks it. Millions of smartphone consumers are using older devices that launched five years ago.
Google's Android: Your device is required to run a minimum 6.0 Marshmallow that was released in 2016.
Apple's iOS: Your device to run a minimum of iOS 13 or later.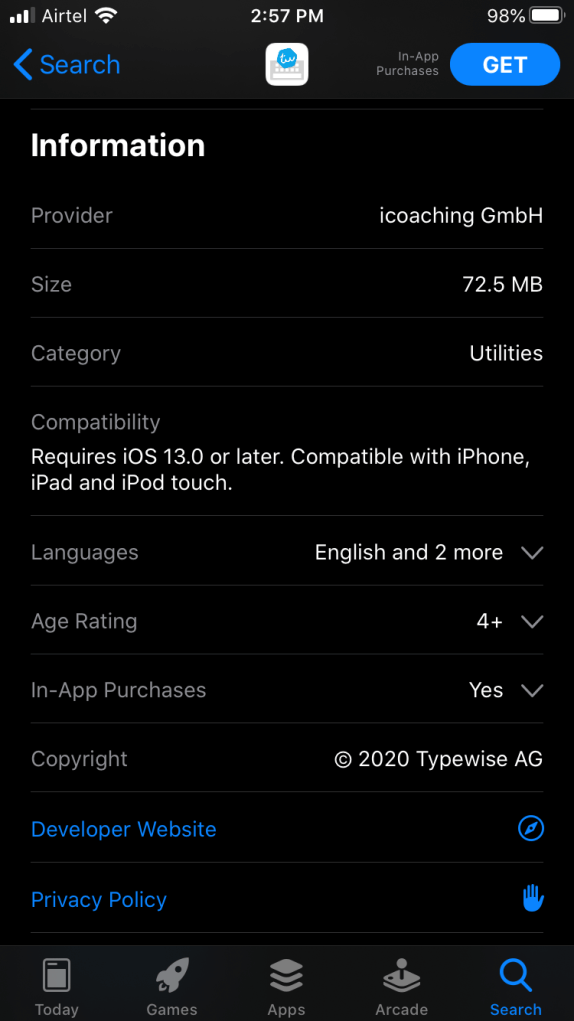 If you are an Android user, and then you won't have problems running the Typewise app. iOS 13 is not available on older devices like iPhone 6 or earlier versions, so make sure to upgrade the phone or iOS software.
6. Gesture Functions
The developers removed the back button because it is replaced with gesture navigation. You have to swipe left to remove sentences or one letter or alphabet in the box. You can restore the removed element by swiping right and capitalize a letter by swiping up. You have interesting & quick gestures to speed up the typing process. It does take a couple of days to get used to the honeycomb layout, but it is indeed fun.
7. Ends Mistakes
The traditional keyboard follows QWERTY style technology that was introduced in typewriters a century ago. The honeycomb layout brings a unique hexagon style that has a larger button and enough space to avoid typos. You will less than 20% mistakes when compared to the traditional keyboard experience.
Bottom Line
Typewise custom keyboard is an innovative solution for the default keyboard. However, we did  find minor problems in the keyboard, which should be resolved in future updates. All features that we have mentioned here are available in the free version, and there is a PRO version, but you can continue using the free edition without limits. Let us know what do you think about Typewise custom keyboards in the comment section below.