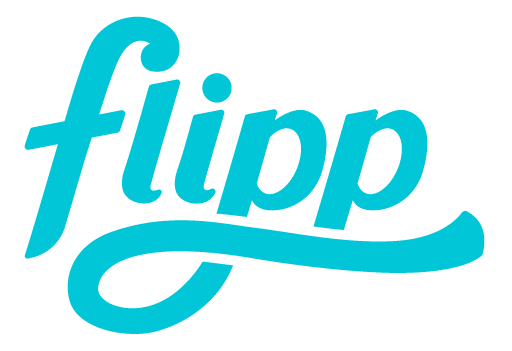 Before going to the article itself you might wonder what is Flipp app. Flipp is a free application for android that delivers your favorite weekly ads and deals to your fingertips, every day, weekly or whenever you want it. Meanwhile when our phones and tablets can replace all the physical books, radio, newspaper and more this app aggregates all the weekly shopping circulars in your area for free. This one is for the kind of people who checks everything on phone rather than anything, this can be an alternative for newspapers, pamphlets or anything you can think of that's used for advertising by the big chains or anyone else who wills to advertise.
A winner is selected in each of the coming 6 six weeks who is eligible for $2500 (limited to US and Canada citizens). Participate by visiting this Giveaway link
More about the Flipp app
It is a very simple designed and easy to use. The registration is pretty straight forward and not as bugging as other apps. It doesn't require any personal information for the registration process. It just needs your area code or zip code.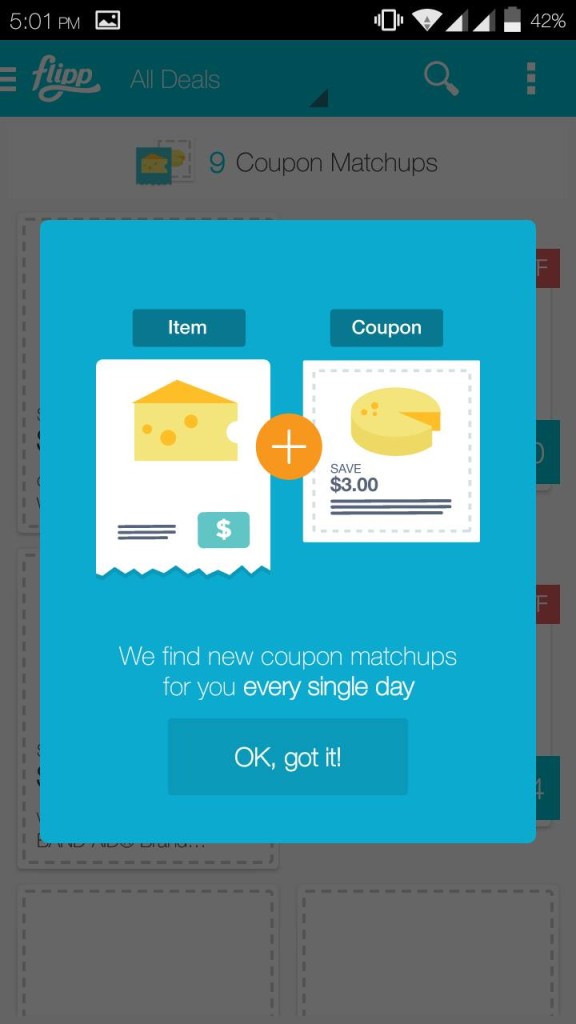 Overall this application for android is like an essential one for shopping. Just enter the Zip code or area code to determine your location to show offers nearby your area. Once you do, it'll show all the offers available nearby your place.
Go to the app, search for what you want to purchase, click on the offer, print it or save it. That's it.
While you're browsing ads, you can double tap to zoom in the advertisement and you can double tap the advertisement to mark them, which would be something like this: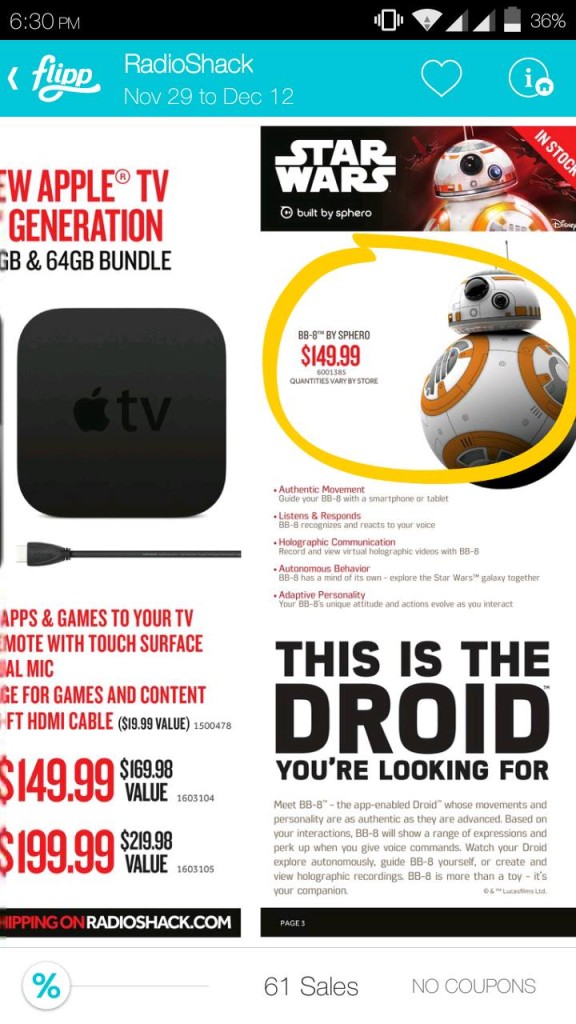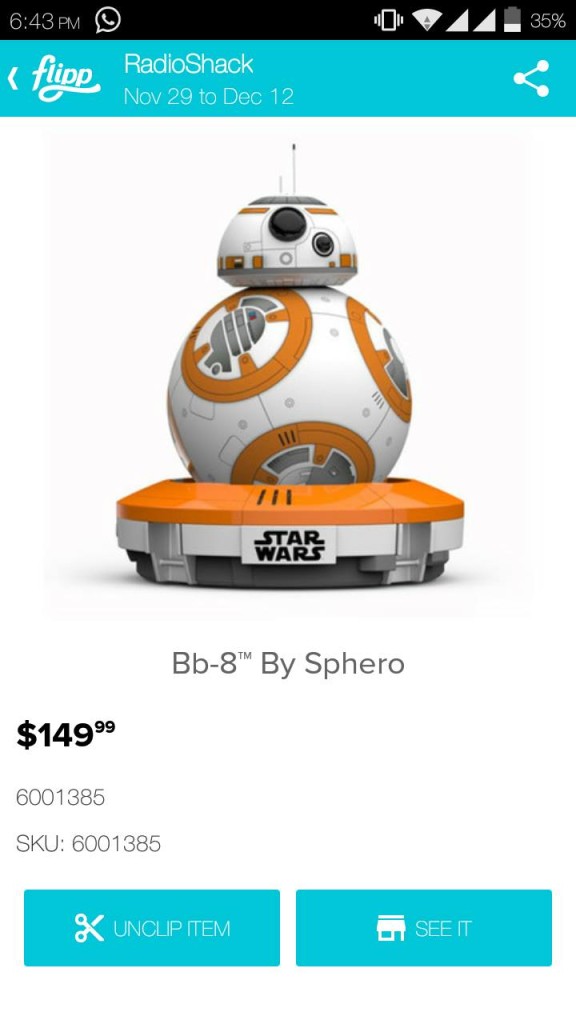 Or you can search for an advertisement (Here I've searched for Nutella) then you can find the option to clip it or add it to your shopping list. Once you clipped few advertisements, you can find them in a separate column where you can find all the clipped advertisements.
The app is lot smarter and has been designed according to the customers will. And the best thing is that it has been designed from the point of view of the buyers.
Apart from the above features, the best feature is the discount slider. This shows the list of all discounts available for the product and you can easily view them by just swiping.
After running Flipp app for few weeks in our device it seems that it stands out when compared to the dozen of shopping apps available out there. This app has proved itself to be one of the most and more useful apps. There are lots of people to say.
Top features of the Flipp app:
• Flip through hundreds of flyers
• Clip them if you want for future
• Search for what you want
• Sort flyers based on discounts
• See the best deal of the day.
If you are not an android user don't worry there is a web version also and you can access it from here visit web verison
There is also a dedicated iOS version and we will review it soon.
Other info
Team location : Toronto, Canada
Team info : ex-Microsoft team
Conclusion
The Flipp app runs on an amazing UI and the whole interface is itself enormously simple. The app lets you to search what you want and thereby saves a lot of time instead of searching for it. It also has a sync of all the local retail and major wholesale stores across the country and updates with every single discount that is / going to be available everywhere.
There are some other great features that Flipp can help to ease your shopping by categorizing the products and also allows to turn on the notifications of the ads that you've pinned before.
And apart from the above, the flip app has been selected as the top shopping app that helps to save money and has been termed as the best in over 350 publications, few of the famous publications too.
In a single line we would like to say that "Flipp will really help you to save some real cash".