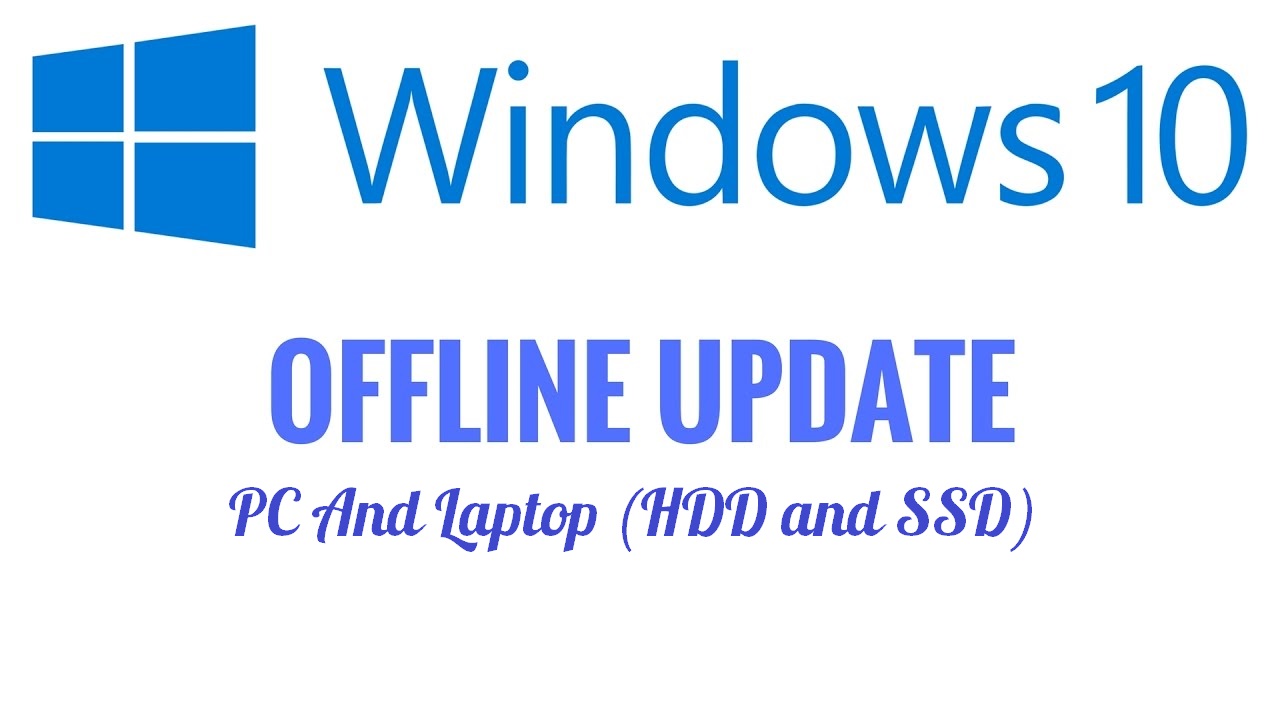 Microsoft started to roll out continuous updates since Windows 10 and because of this many of will be running out of data as the process runs in background.
Here are KB4503293, KB4464330, KB4462919, KB4284835, KB4338548, KB4100403 latest update links for 64 bit and 32 bit OS
For build 1903 (latest OS Version )
KB4503293

Full Offline Installer
For Build 1809
KB4489899
KB4464330
For build 1803
KB4462919
For Build 1709
KB4103714
KB4093105
KB4093117
KB4089848 Full Offline Installer
KB4088776 Full Offline Installer
Why you need to do it offline ?
You don't like to see Windows 10 update pop asking for system restart permission in the middle of your work
Online update not downloading
You are on limited data for the current month
Your Wi-Fi or Ethernet or ISP is down
First thing is to find out what's the last KB number or update you installed in your system.
Step 1 : Just copy paste below code in file browser or open my computer and paste it there and hit Enter
Control Panel\All Control Panel Items\Programs and Features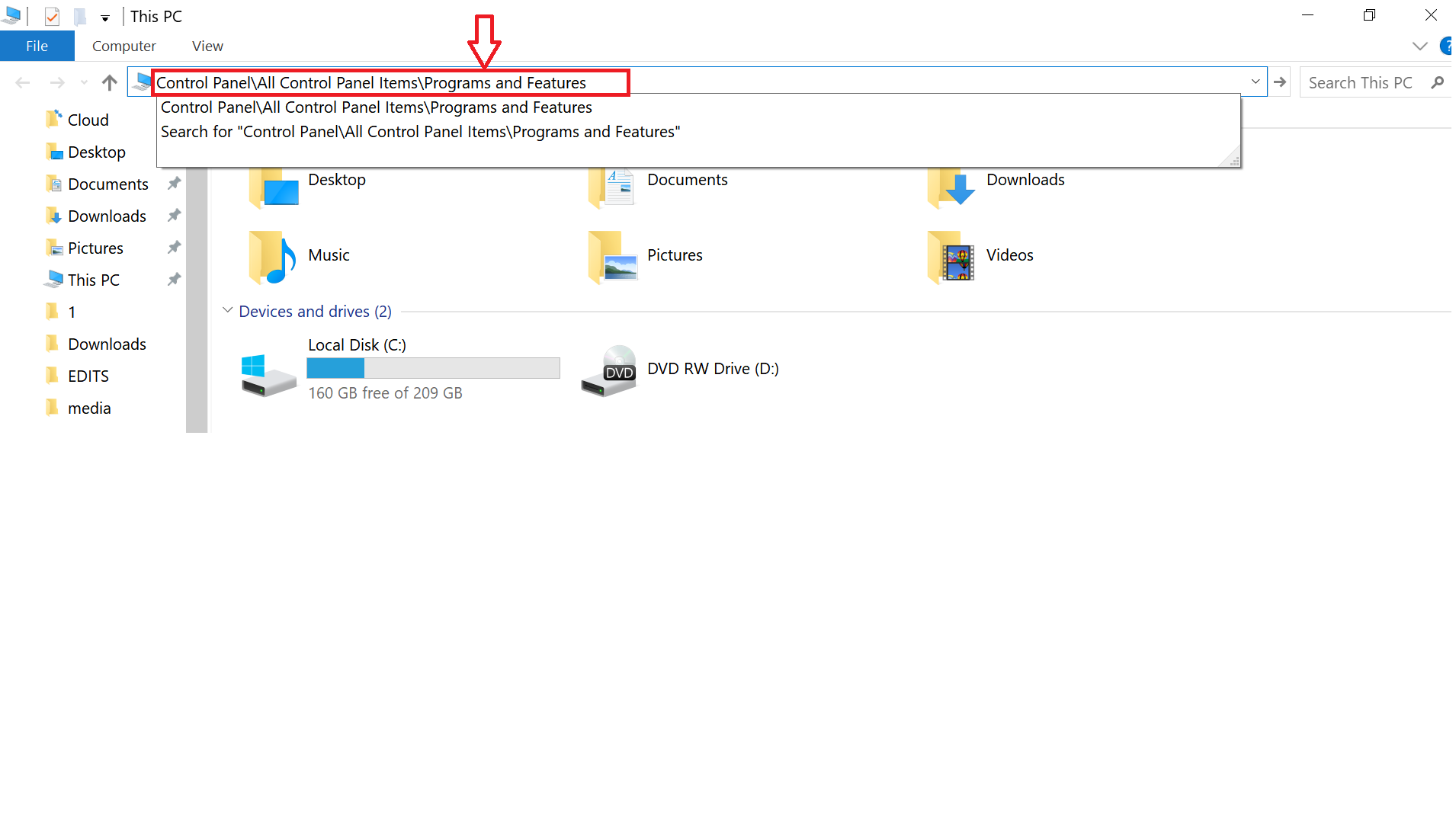 Step 2 : From the control panel, select "View installed update"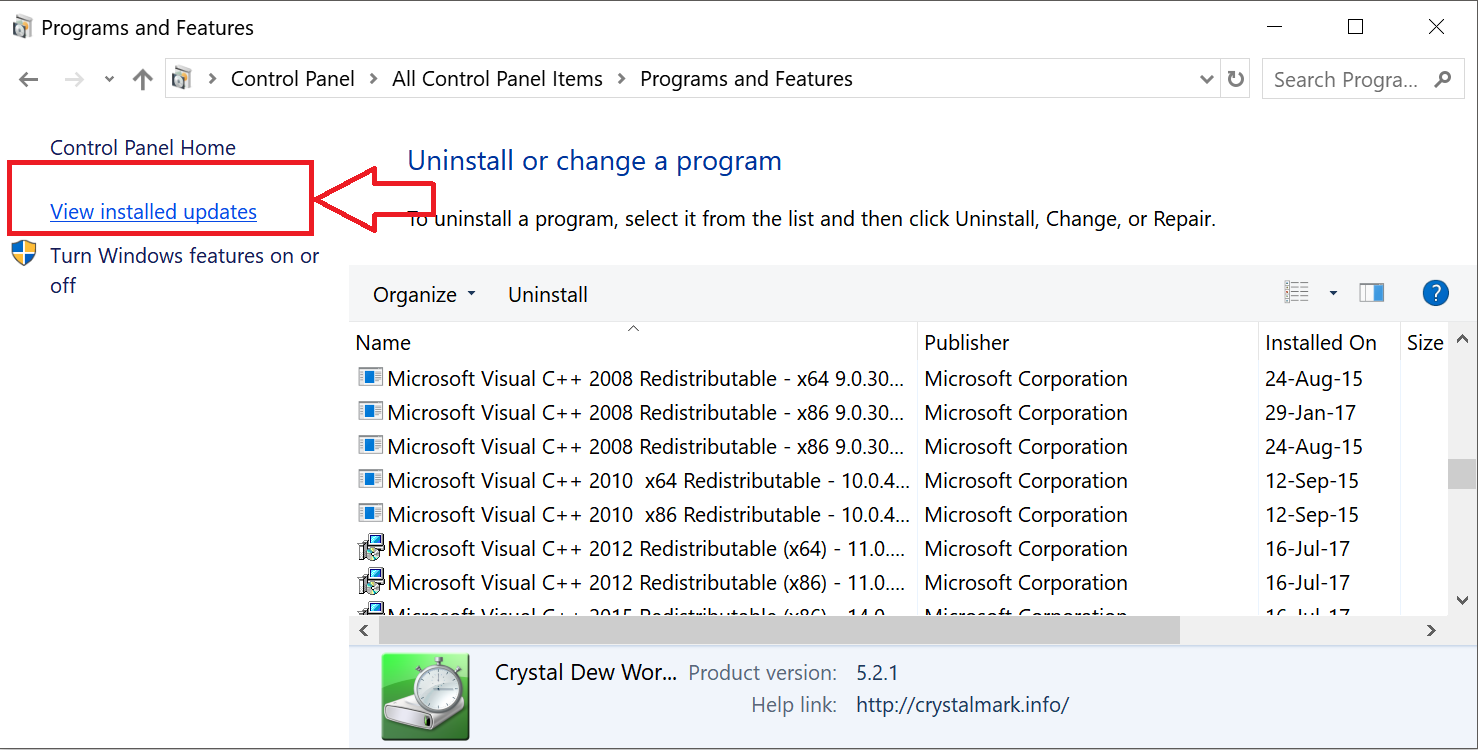 Step 3 : Now check the image below, your last update from Microsoft will be having a "KB" number, note it down.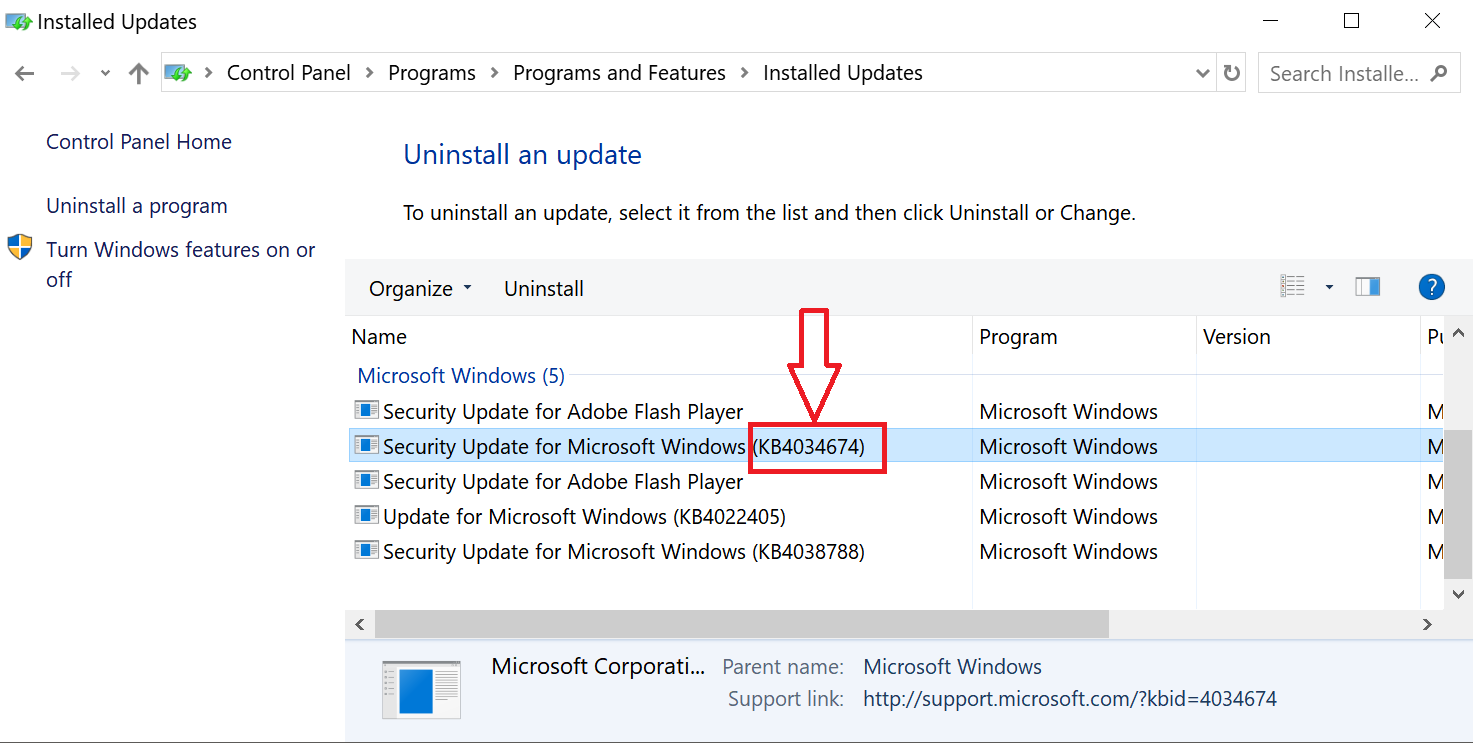 Follow these steps to get the latest security build
Step 1 : Head to this Microsoft link given below to get the latest KB number
https://support.microsoft.com/en-in/help/4038788
Step 2 : Now compare the your current KB number with the ones over there, in our case our KB is 4034674 , right now is a new update for us KB4038788 . Or you can see the last update release date.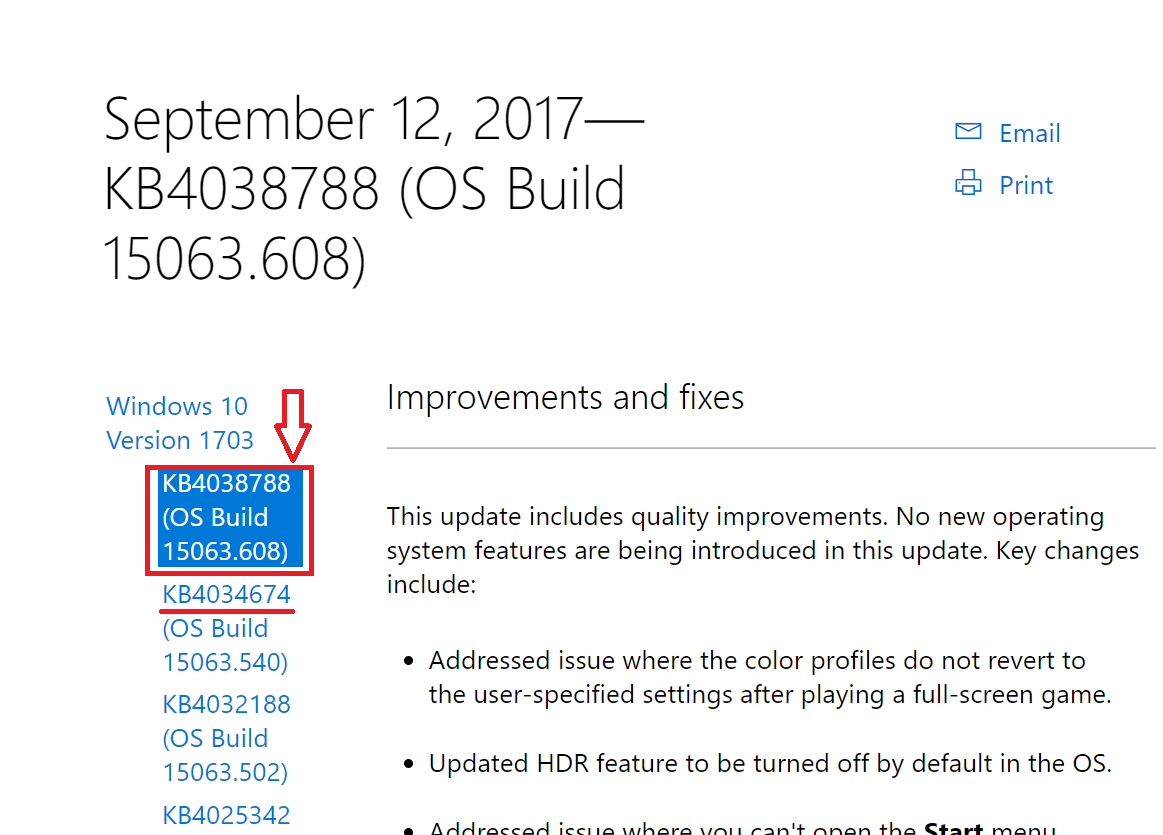 Step 3 : Now copy the latest KB number and visit the link below
https://www.catalog.update.microsoft.com/Home.aspx
Step 4 : In the search box enter that KB number and hit the download button, that's all.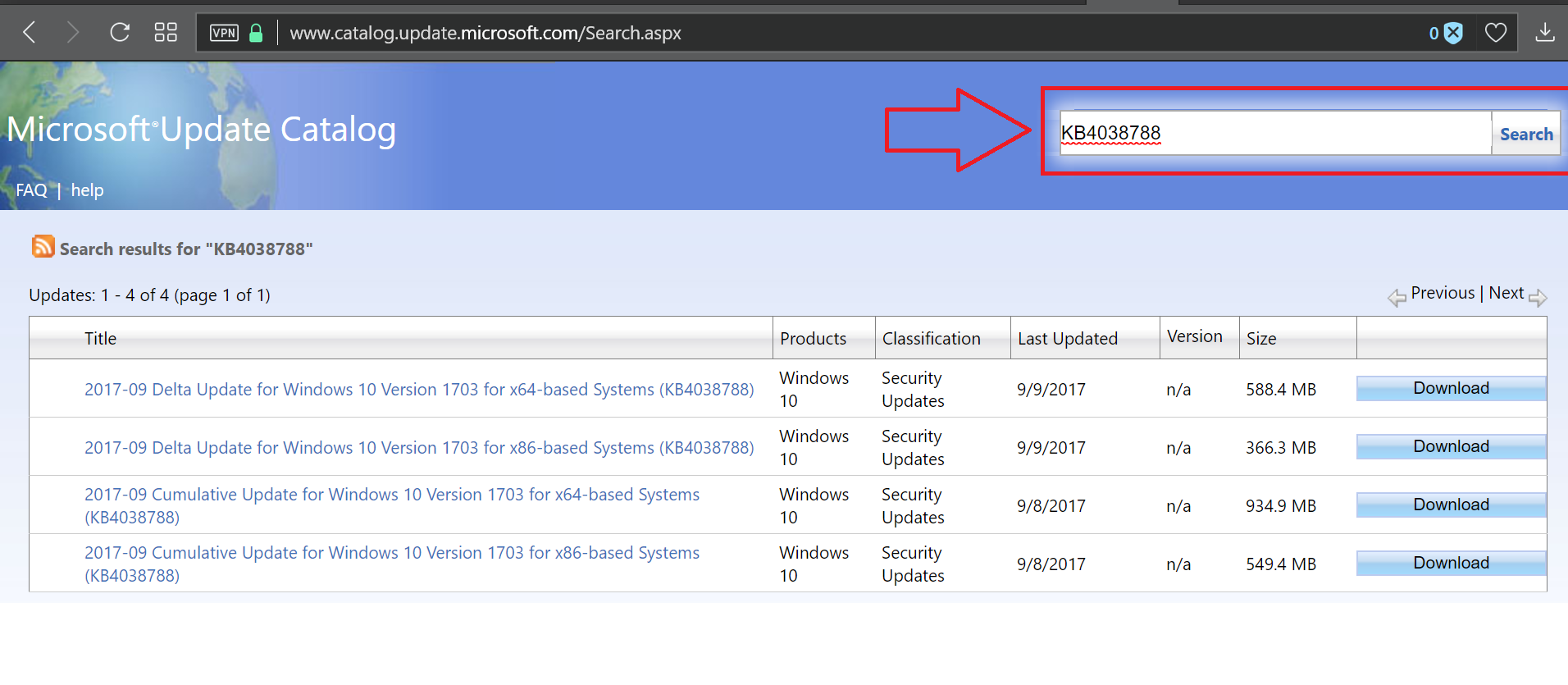 For SSD users
If you are using SSD, download the file to external disk and then install the package from that disk because you will be writing the download file to SSD and then during the installation you will be again writing to SSD which will be pretty more the package size you downloaded.
For example : You downloaded 1 GB update to SSD and after installation it becomes 1.7GB of disk space so total 2.7GB written to your SSD!
Just download that update file to flash drive or external drive and you will be saving 1GB of total bytes written to your SSD and as a result more life to your SSD in long run.
Note : You may find these two words written there Delta, x86 and x64, it simply means
Delta : Package size will be small
x86 : 32 Bit
x64 : 64 Bit
After finishing the download, double click on the package to install the MSU pack.
So what's the simplest way to tell Microsoft Windows 10 to not download any data in background ? This is the last step to save your high speed data.
Step 1 : Just head to your WiFi setting page by entering "wifi" in search box as shown below and select "Change Wi-Fi settings"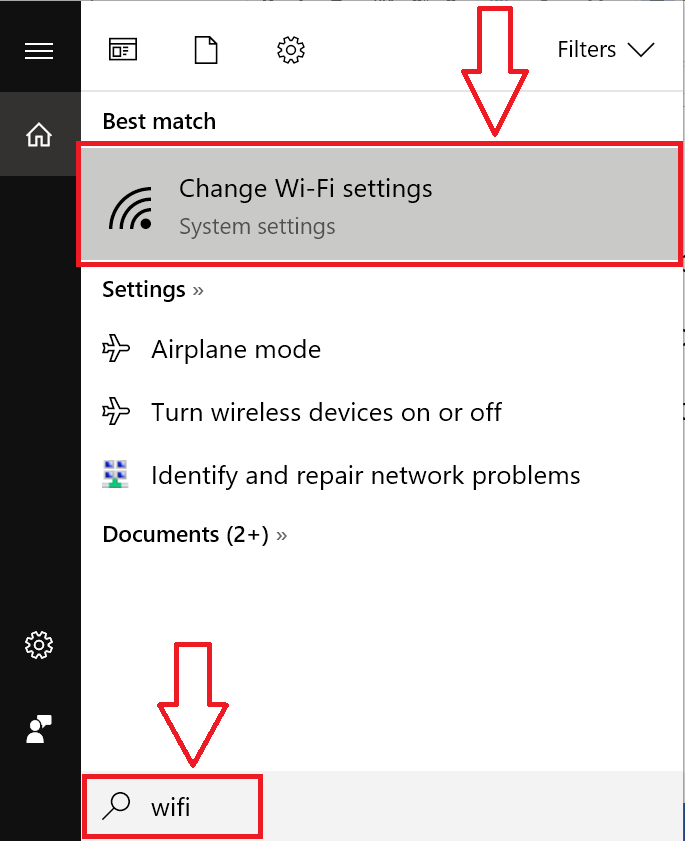 Step 2 : Select the connected Wi-Fi, here its Lenovo A2010-a 2, in your case it will be different. Just select that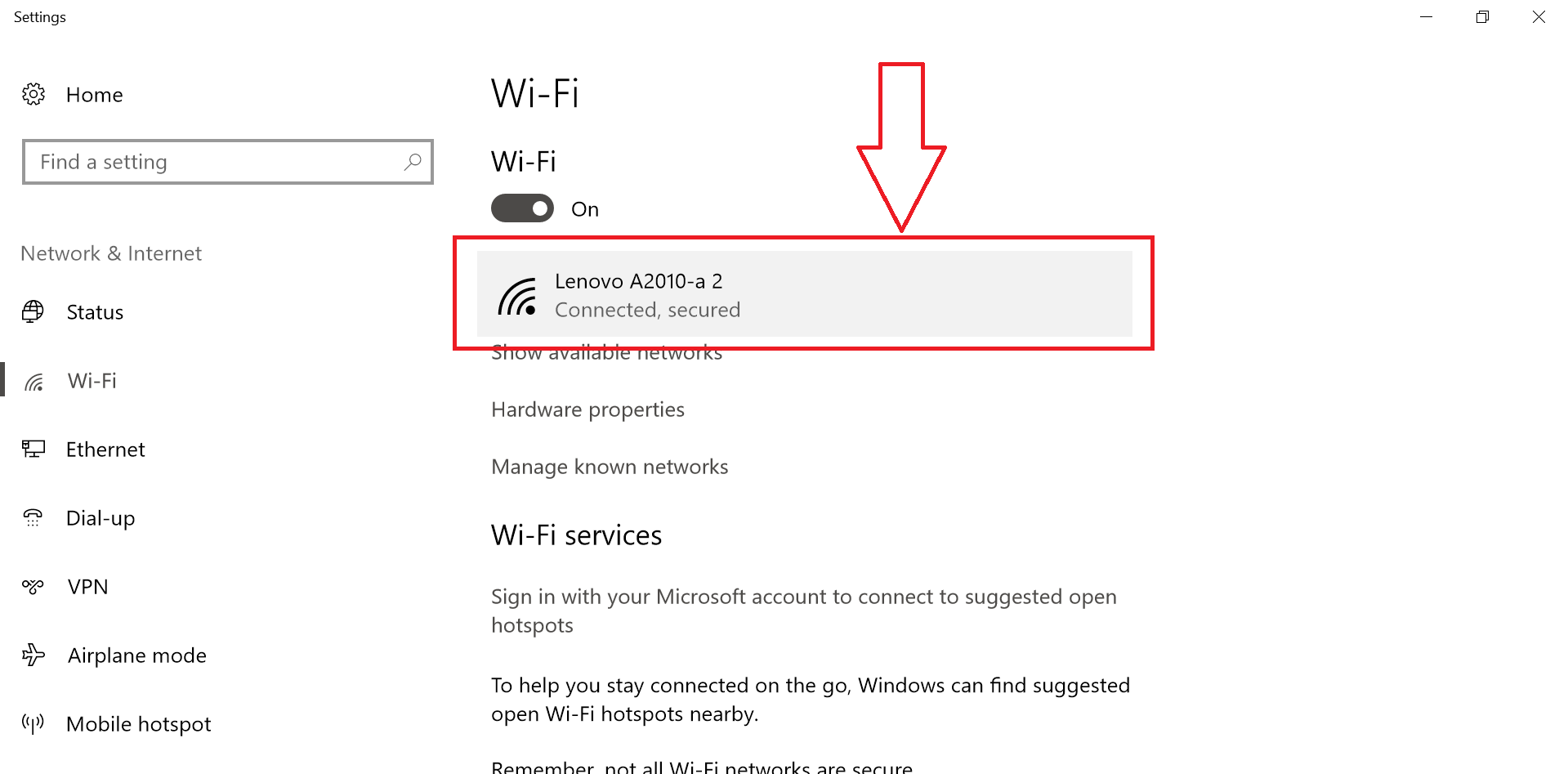 Step 3 : Now scroll down in the next page till you find "Metered connection" and just turn it ON, that's all Windows 10 now no more eat your bandwidth.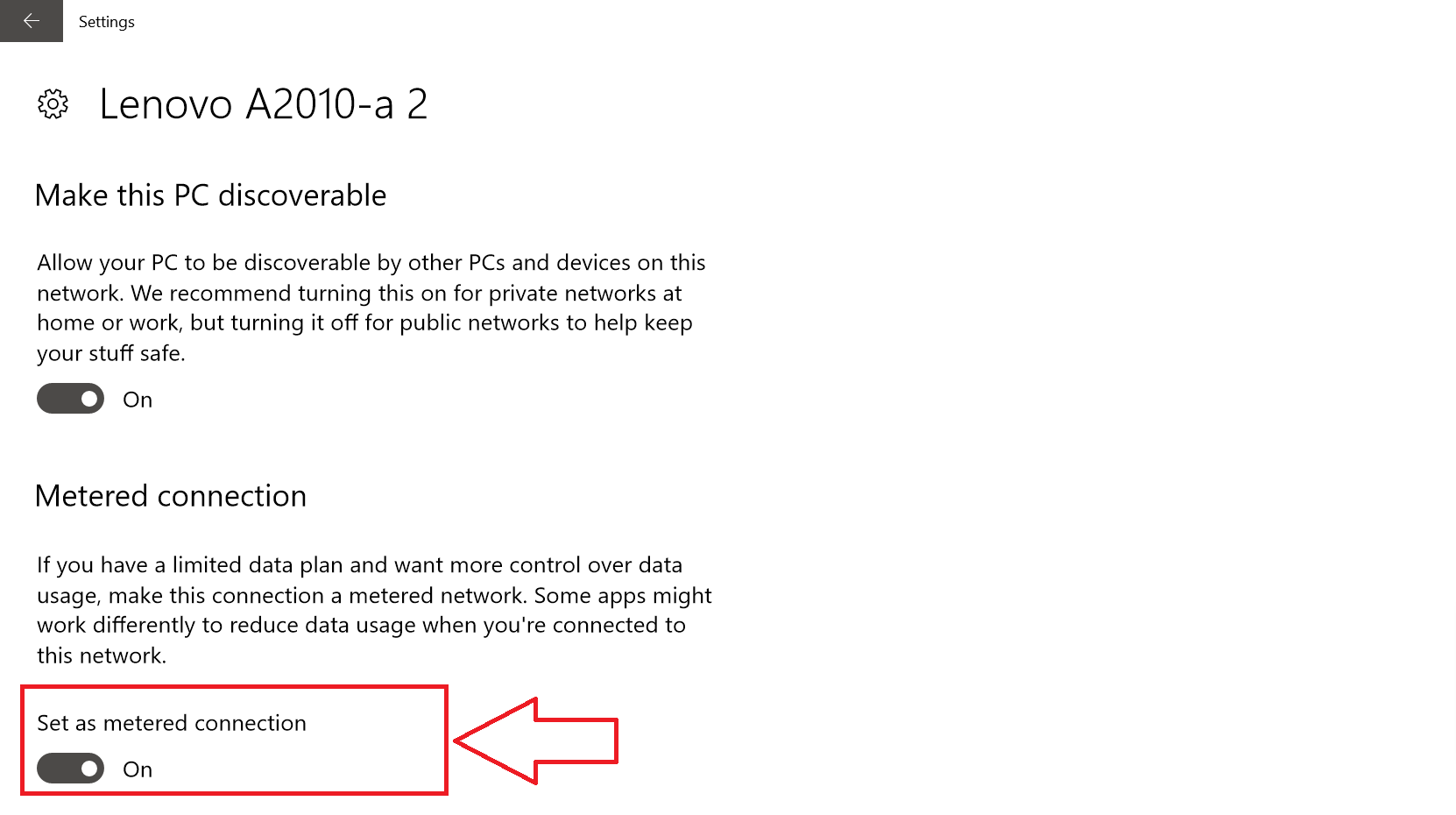 But what if there is major update like from Anniversary version to creators one ?
You can download the Win10 Full ISO from their website.
Here is the guide: Windows 10 1703 Creators Update ISO Full Installer Offline PC And Laptop