We all love surfing on the web. Sometimes we even forget that the internet itself is a free service. We have this service by paying insignificant amounts to the Internet Service Providers to have access to their cable connection. But the internet as an entity created by people and for people without any sole owner. There is no centralized authority or headquarters of the web but largely controlled by giant telecom companies, Internet enterprises, and state authorities.
These Internet Service Providers use IP (Internet Protocol) addresses to manage which domain name entered by the user will be directed to which website. Also, these are used for recording your actions on the web and match with your address and contact information. This is needed mostly to avoid or detect illegal actions or malicious user behaviors when required. IP addresses are an ID card for your internet presence.
However, with certain technologies, today, hiding your IP address becomes possible. We suppose that you should now understand why anonymity matters. As long as your IP address is visible by your ISP, this means that your actions on the web are being watched, monitored, and stored.
So, what is the fuss about IP address hiding?
Technically, using these records of user data is harmless in case they are seen only if there is a real suspicious situation. But this info can be compromised by sharing these data with other parties. These parties can be state officials, law enforcement but as well as some private internet companies that make money on consumer behavior analysis.
How to Protect Your Anonymity on the Internet?
We have just mentioned that certain technologies enable hiding IP addresses, therefore, ensures your privacy. These are called Virtual Private Networks (VPN). This technology creates virtual network tunnels for each user that cannot be visible by other users of the web. They work like an encrypted network channel that masks your ID, hence, provides an elevated level of personal data protection and privacy.
When you establish an encrypted connection with a VPN, your information is secure and shielded from malicious people who would like to view it or from your internet service provider, who also has access to your information by default. So now you can anonymously search the internet. The benefit of VPN contrasted with other IP hiding apps or web proxies in the market is that it allows customers to access all websites and apps privately. Changing the IP address is a very quick task and it can be done easily after you choose the right VPN provider. Not all VPNs are equally compatible or neither all of them have the same quality nor performance. You must select the correct VPN to guarantee full anonymity and privacy. To choose the best VPN for privacy, you must read review on NordVPN to get a better idea of how a high-quality VPN should provide to users.
A VPN service provider that really takes the anonymity and privacy of its consumers seriously, should apply the no-log policy or in other words, no record keeping policy.
Why VPN No Logs Policy matter?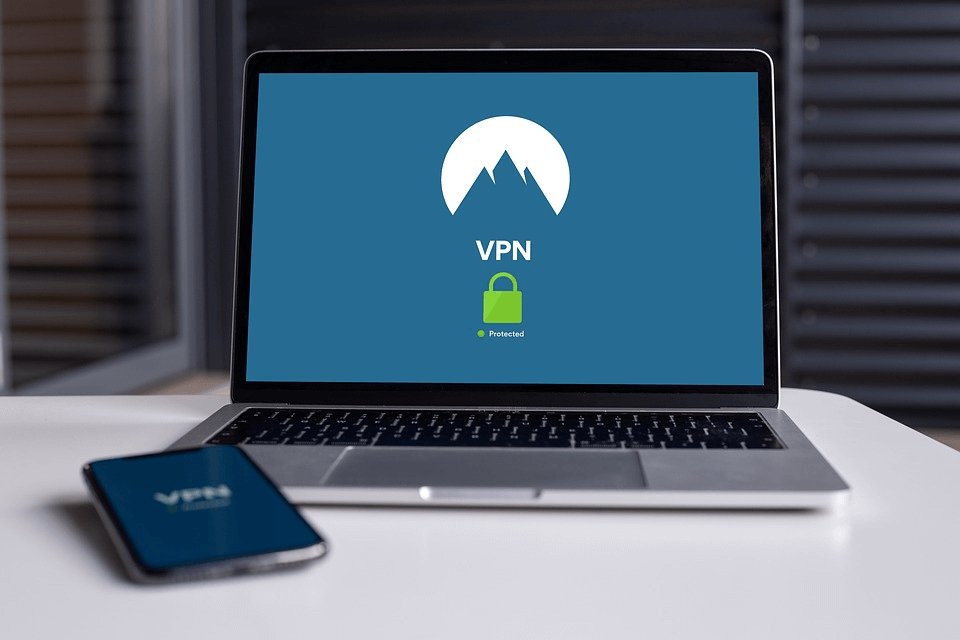 The aim of masking your IP address with a VPN is to hide your personal information and prevent its association with your presence on the web whether these are everyday actions or your preferred websites. So, a reliable VPN that would ensure your privacy must not monitor, watch, or keep your log data and must not match these records with any user's IP address or timestamp as well. Customers choose using a VPN to protect their privacy from ISPs or any possible third-party interveners, so, the first thing a VPN company should do is to ensure this promised privacy.
Well-known VPN providers like NordVPN states that neither they keep connection logs or timestamps to enable identification of users nor provide this information to third parties for any kind of purpose.
Another key feature to ensure this privacy is sustainable is using new-gen tools like Kill switch and leak protection software. Reputable VPN clients provide the Kill Switch feature automatically when the internet connection is disrupted. Also, secure VPNs like NordVPN will have IPv6 Leak Protection functionality to preserve the secure and private connection in case of connection drops.
With a VPN, by covering up your IP address, that is, shielding your real location, you can reach web services subject to geographical restrictions. Besides blocked websites and social media channels, you can switch services with territorial limitations such as Netflix into unrestricted services or receive services such as live broadcasts that provide country-based access. But overcoming these geography-based restrictions is not achieved by all VPN companies. This feature requires certain investments in technologies and plenty of servers in a wide range of areas in the world. So, if you want to choose the best VPN to remove Netflix error, you should choose a high-performer VPN.
Promising your privacy is not enough. Choosing the best VPN also requires in-depth research on various VPN providers, comparison of VPNs, reading best VPN reviews all over the web, watching review videos, checking VPN user comments on forums, and so on. VPN clients like NordVPN will be proving their no logs policy through various tests and audit reports. If you are looking for best vpn for android devices then this guide will help you.
Along with the no-logs policy, your VPN company should be able to send an activity report of your account anytime you request or even may give access to a certain kind of dashboard. To check your no logs policy, you should have the option of turning off or disabling your logs.
Another critical factor that worth highlight is checking your VPN provider's company. If your VPN company resides in The Five Eyes (FVEY) countries – Australia, Canada, New Zealand, the UK, and the USA and 14 Eyes countries which are Belgium, Denmark, France, Germany, Italy, the Netherlands, Norway, Spain, and Sweden, this means that your VPN provider is subjected to the law enforced by these intelligence pacts. These countries have a sort of alliance that enables information exchange between different countries. These agreements may be used for spying over people residing in different countries hence, the compromising of information that should be protected by VPNs.
To choose the best VPN for your needs, one practical and effective way can be using free trial periods of several well-known VPNs. Many VPN providers may restrict the features of VPN during free trials but try the ones that have free trials for pro versions. In this way, you can check their performance, speed, compatibility with your devices as well as their privacy policy.