A study has found that customers/visitors have thirty seconds of attention span. Business people have products/services to sell, and no one can make the visitors wait because they can convert into paying customers. One search can help you find 100's cloud server solutions, but only a handful of them have dedicated, managed, and private server solutions. We are going to introduce CloudCone that will lighten the burden and give you the ideal solution for next-gen cloud servers for the business.
What is CloudCone?
CloudCone is a cloud-based server provider that has designed hosting packages for Bloggers, Companies, Apps, Business people, and more. The web hosting company has a dedicated team who are working in different data centers to provide robust technology, speed, and reliability for the sites. Readers can purchase webspace from CloudCone and get the ultimate solution for the project. Let us look at several packages, functions, and services that the cloud-based web service provider is offering on the table.
Support Team
All cloud service providers talk about the packages, price, and features but it is important to look at the customer support first. Every reader is not an expert, and even experts need assistance from the support team to setup & correct a couple of things.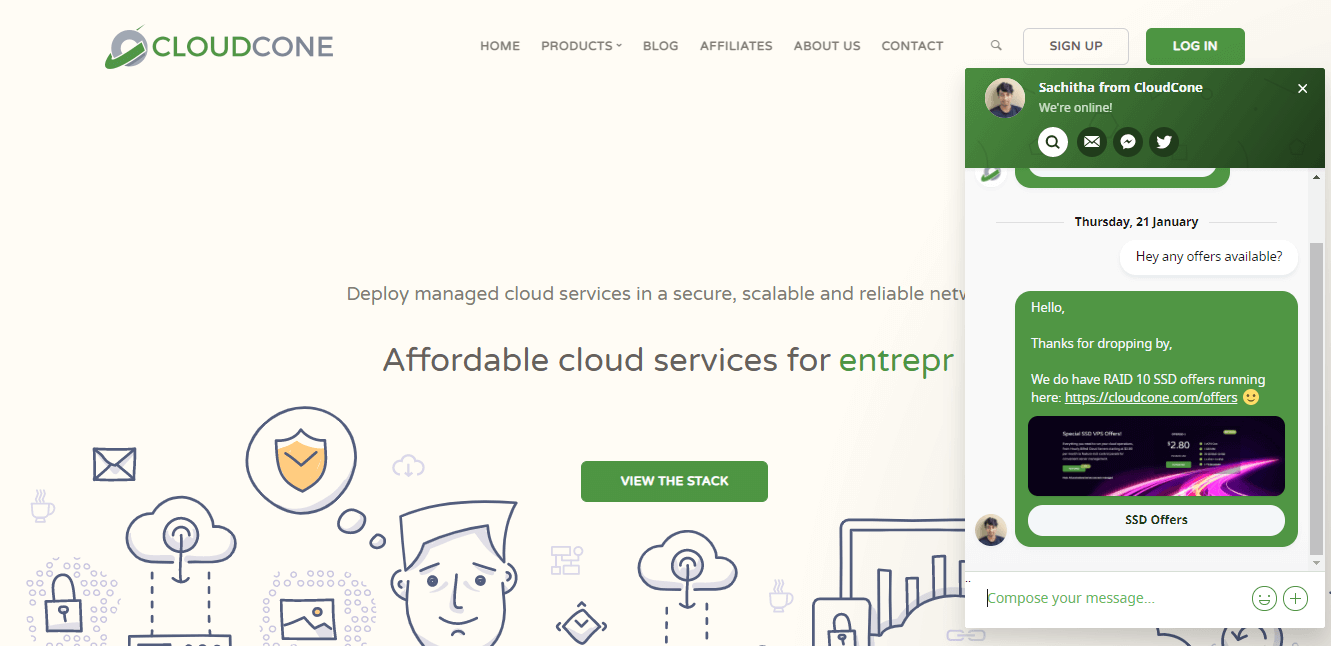 CloudCone has a strong support team, where customers can talk to the technical representatives to deploy the mobile app.
The instant chat support is available to the visitors and gets queries from the official representative before making the payment.
You can send an email to the support team from the contact page, and they will reply within 24 hours. You may get the reply in a couple of hours, but the maximum response time frame is 24 hours.
Fortunately, you don't have to worry about customer support in CloudCone.
Cloud Server Packages
Readers have lots of options to deploy apps, websites, blogs, and other projects on CloudCone.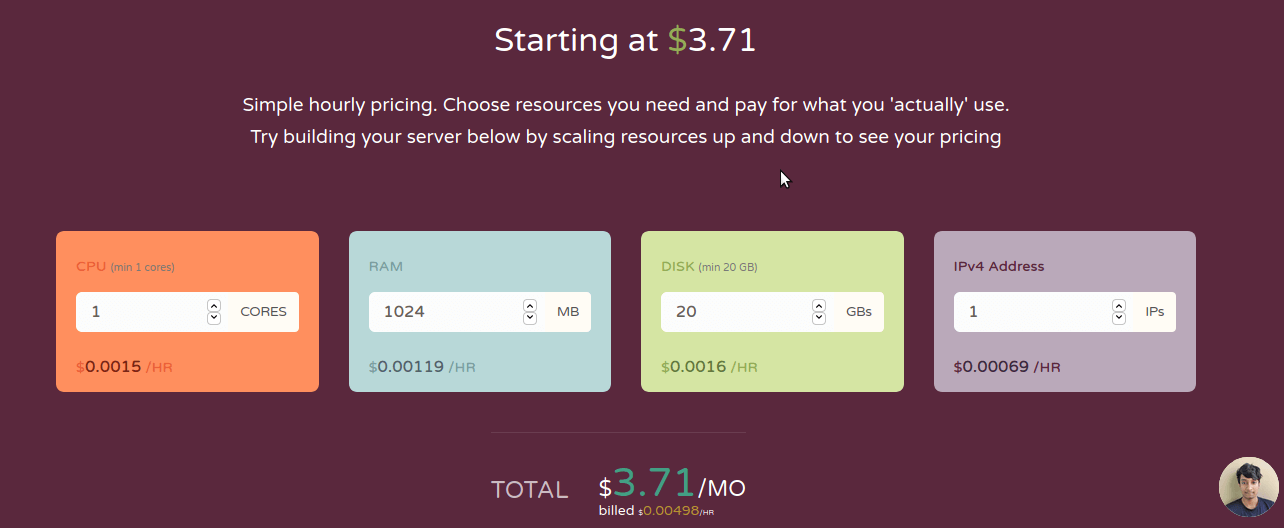 Managed Cloud Server:
Customers can choose the hardware that is required to run the project and save lots of money. The managed cloud servers are cheaper with CloudCone as they are allowing the customers to choose Cores, RAM, Storage, IPv4 address, etc.
Now, you can access the cloud server that rocks 1-Core, 1GB RAM, 20GB storage, and one IPv4 address for $3.71 per month. The managed entry-level cloud package is cheaper and is ideal for blogs and smaller projects. Customers can increase the hardware resources to get what is required for projects.
Dedicated Servers:
CloudCone has a dedicated server based on Intel workstation processors that start from $69 per month and goes all the way up to $150 per month.
Readers can order 4-Cores/8-Cores Intel Xeon E3-1270 rocking 32 GB ECC RAM coupled with 512GB SSD or 2TB HDD storage for $69 per month. Many projects require lots of hardware resources and that's when you can go with Xeon E5-2620 12-Cores/24-Threads processor with higher RAM and storage.
Windows Cloud Servers:
The American cloud provider added Windows servers in the packages, where the price of an entry-level package starts from $17.49 per month. Deploy the app or website on a 3-Core v-CPU, 4GB RAM, 60GB RAID storage, and more.
Private Cloud Platform for Businesses: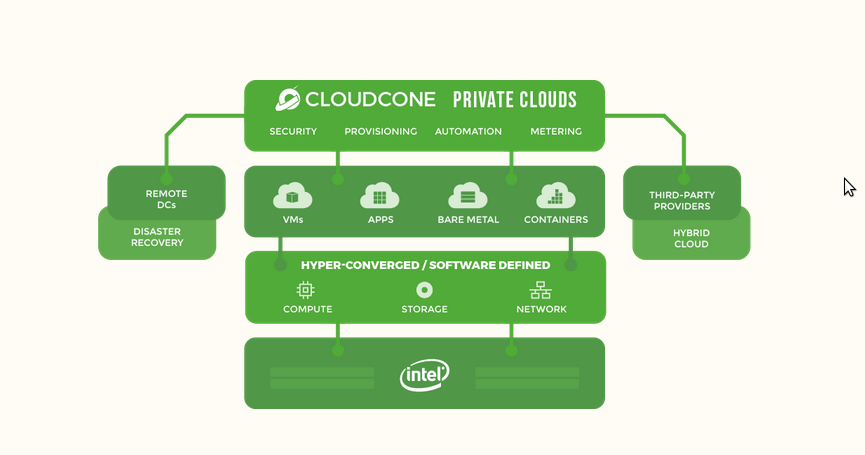 Big-time Enterprize has high-end requirements, and they want to maintain privacy from the third-party services. CloudCone added the package for businesses, and it is a cost-effective private cloud platform.
You got many other options, and we implore the readers to check out the CloudCone official site.
Free Applications| One-click Application Install
The American cloud service provider bundled plenty of free web-based applications like cPanel, Docker, Bitwarden, OpenVPN, Next Cloud, Jitsi, Gitlab, Rocket Chat, VestaCP, Wireguard, CP DNSOnly, etc.

The company is flexible to add other unlisted applications on request, which is a good aspect of it.
You can keep in touch your servers anytime from anywhere by just using your mobile as they have dedicated apps for both Android and iOS.
Features supported for both Android and iOS
Take control: The ability to access all your CloudCone services through your fingertips.
Instant support: Connect with our support team instantly, any time, any place.
Dashboard view:You can view server status at anytime right from the app.
Cross-platform: A seamless CloudCone experience from our website to our mobile app.
Pay invoices: A hassle-free platform to pay all your invoices with your cloud credits.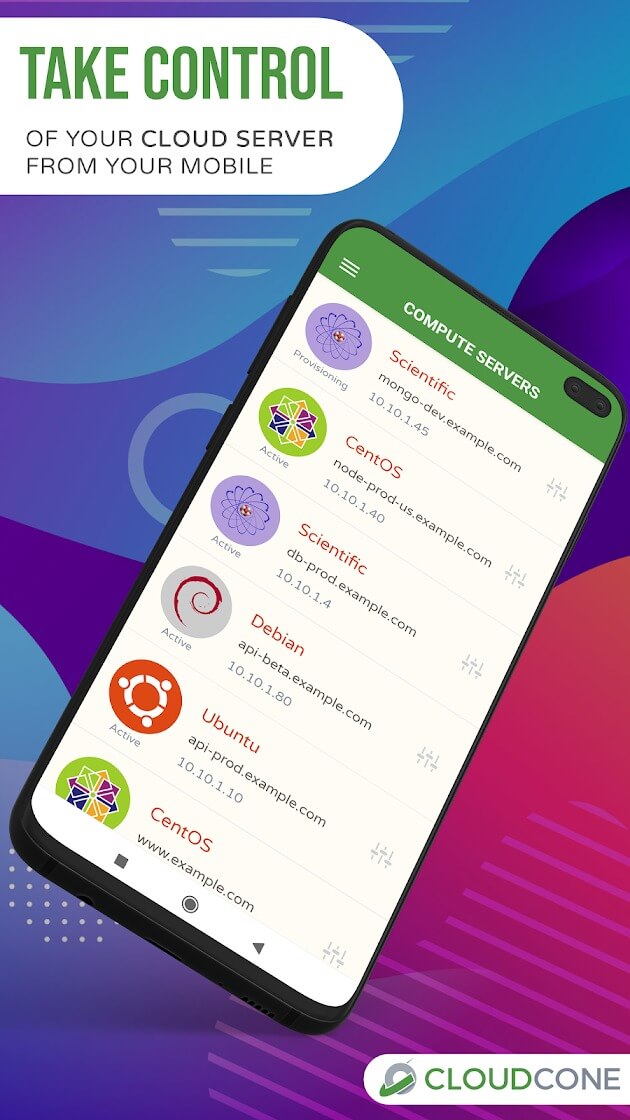 Strong Security Services
Millions of businesses in the world face different types of threats, and CloudCone protects the majority of them.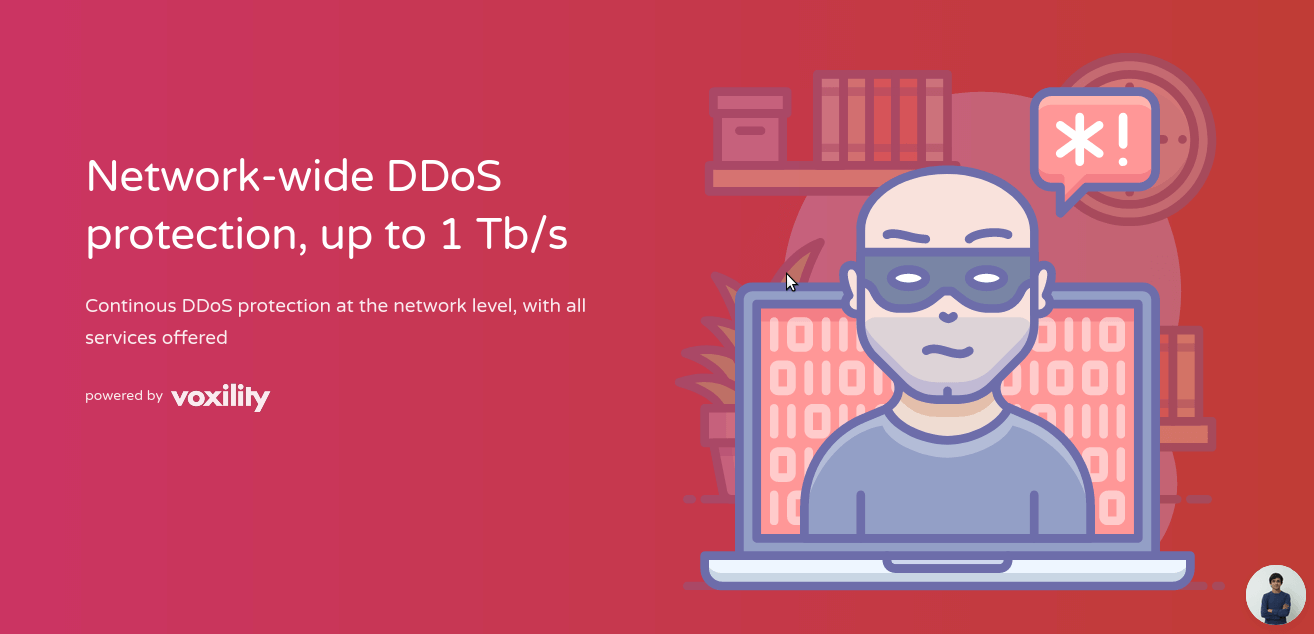 However, you can add premium protection against Network-wide DDoS protection up to 1 TB per second. The DDoS protection has seven layers of shields, which will protect the customers from elite level attackers. The American cloud provider added premium protection for $2/m price mark, which is a good option.
Business people take precaution to countermeasure the elite level attackers by creating daily backups. CloudCone has a separate backup service, where you can enable the function in the existing cloud package. There are no way attackers can seven layers of protection and break the data, and if someone makes a mistake from your end, and then you got backups to reinstate the company data.
Bottom Line
Customers got everything they need in a cloud service provider, and you got Data Centers in US West (LA). The company has a strong customer support team that will come in handy to fix lots of issues. The pricing is affordable, and they have stable & high-end servers for the businesses. Let us know what do you think about CloudCone in the comment section below.
You can also follow them to get updated info and their offers
● Facebook
● Twitter
● LinkedIn
● Vimeo