The internet world is expanding every day with innovations. If you are looking for a reliable proxy provider to safeguard your internet activities, then ProxyEmpire is here for you. Everything you need to know about the ProxyEmpire proxy service provider is given in the ProxyEmpire Review.

What is ProxyEmpire?
ProxyEmpire is a powerful residential proxy service provider with numerous features. The service connects millions of residential proxies in over 150+ countries. It is one of the safest proxy service providers designed with top-notch security features to keep you and your web surfing secured.
Unlike market leaders, ProxyEmpire is a relatively new proxy service provider. However, the service comes with numerous features that give you a different experience. The service lets you connect with over 3 million IP addresses which you can choose as per your requirements.
The service provider provides both residential and mobile proxies. They have designed different plans for each type of proxy as per your needs and the pricing of each plan is also different.
Since the service is new compared to other proxy providers, you would not want to pay for it without using it. Luckily, you can test out its trial version to test out its service before you can pay for the premium plan.
To know more about this service provider, let us check out the key features first.
ProxyEmpire: Key Features
Automatic Proxy Rotation
ProxyEmpire provides automatic proxy rotation for a seamless experience of using proxy service. This feature is quite useful for non-technical users as they don't have to change the proxies manually. They can enjoy up to 1000 concurrent connections in a geo-location. The residential proxies provided by ProxyEmpire boast a 99.7% uptime. The servers receive only rotating proxies so that they can be changed automatically.
Targeting Feature
As noted above, the service provides over 3 million residential proxies. The advanced filtering option lets you filter up the list of proxies from different regions and locations. You can target the proxies by using the filtering options. Just select the type of proxies you need and the related list will be provided to you. You can even search for the location or region from the search box to connect with the server of that particular location.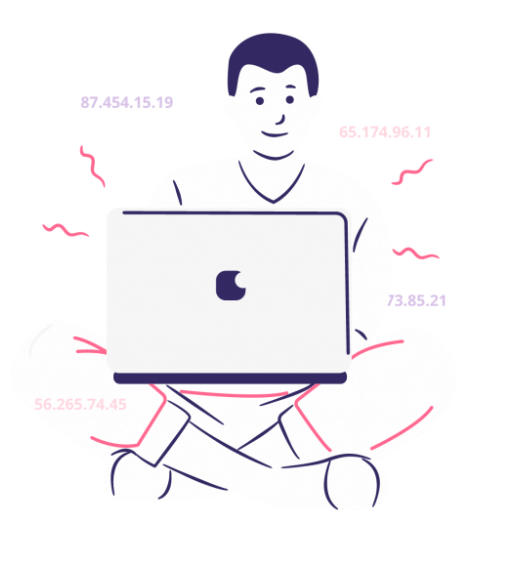 Unlimited Data Rollover
The unused and purchased data will be added to your existing plan as the service provides an unlimited data rollover option. You will never lose your unused data as it will be rollover automatically.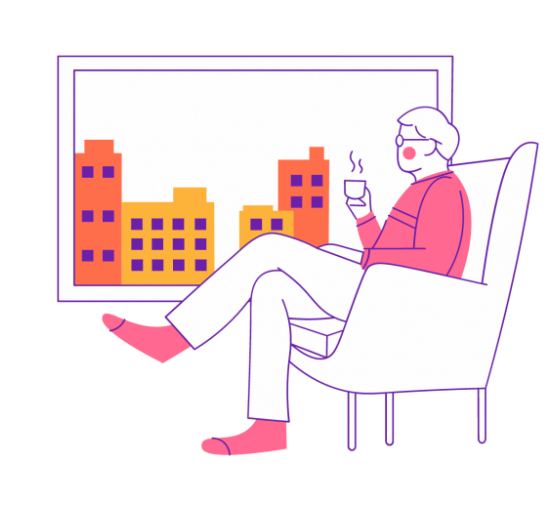 Anonymous Web Browsing
ProxyEmpire offers full security to your web surfing. Users can surf the web and use their IP addresses without showing their IP addresses to the public. They can use the service and its features anonymously. The physical location and other information will never be disclosed.
Real-time Technical Support
What's interesting about this service is it provides real-time technical support. The knowledgebase section of this service helps you resolve your queries easily. If you have any other queries, you may contact their customer service care department as they provide live technical support through the support team.
How Does ProxyEmpire Work?
Once you subscribed the preferred plan from their official website, the service provider will ask you to fill up the form for email verification. Before you begin, you will be asked to select your current location. Select the location from the drop-down menu and then click on the Continue button.
Once you are logged in, you will be provided with over 100 ports from the dashboard. You can select the location, region, or IP address to change your current IP address. The dashboard gives you full access to its features and functions.
ProxyEmpire Pricing
ProxyEmpire offers different plans for both residential proxies and mobile proxies. Depending on your needs, you can choose the preferred plan from the given list.
ProxyEmpire Pricing for Residential Proxies
The ProxyEmpire's residential plan starts from $1.97 trial plan. You can get started with this plan to test out its features and functions. The other plan options are listed below.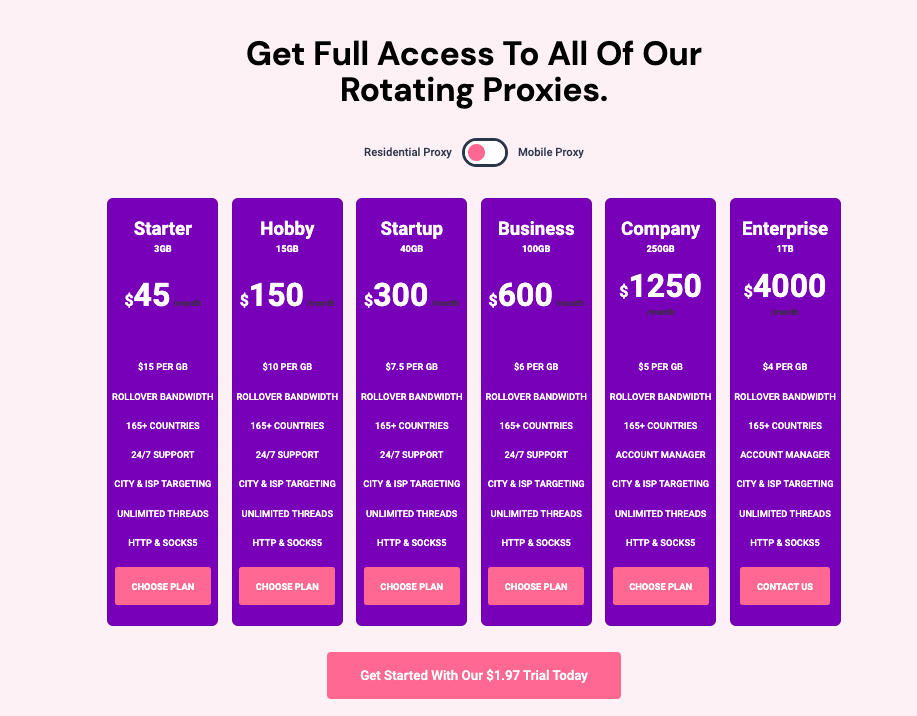 ProxyEmpire Mobile Proxies
The ProxyEmpire's mobile plan starts from $1.97 trial plan. Find our more about other options from the below image.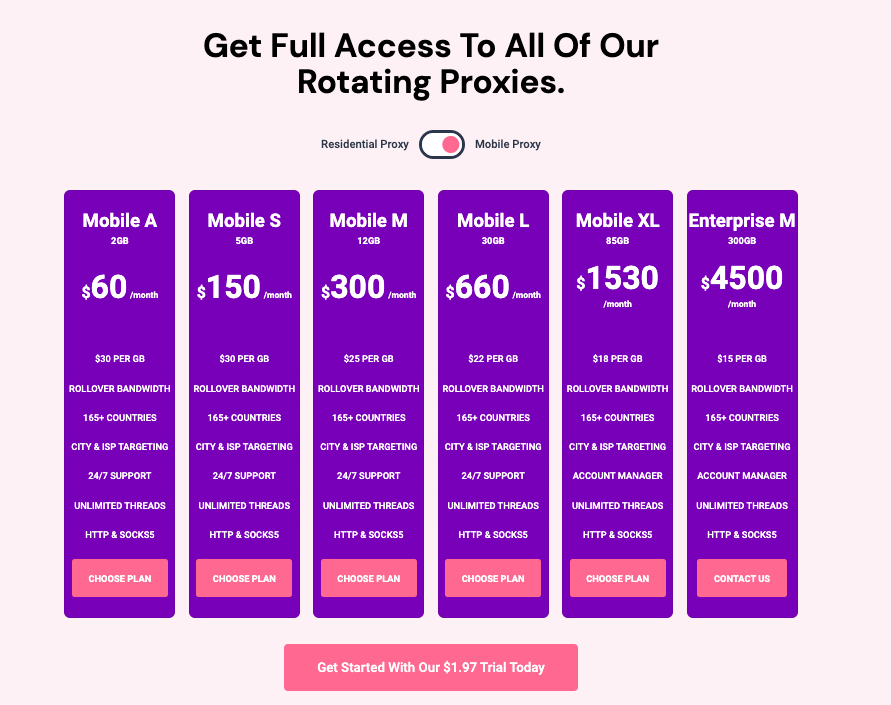 ProxyEmpire Pros and Cons:
Pros:
Less expensive than other service providers
Enables crypto payments
Provides access to over 3 million proxies
Available in over 150 countries
Works with real-time data of the world
Easy-to-use service with automatic proxy rotation
Cons:
There is no free trial available. You have to pay $1.97 to test out its service.
Conclusion:
ProxyEmpire provides different plans for all types of users and their needs. One can choose the preferred option from both residential and mobile options. The service provider has over 3 million IP addresses from over 150 countries. You can even filter up your needs, roll over data, switch to new servers, and more. It is quick, secure, and budget-friendly!