Most of us work on a computer system, be it in the office or home. We have plenty of tasks to do day by day and for that reason, we must have to use a reliable task manager tool that can help us in managing the daily tasks. If you are a Mac user and searching for the same software to use on your Mac, then Firetask is the perfect option for you. The Firetask for Mac will help you to know more about this app and how you can get started with it. Let's get on to the details now!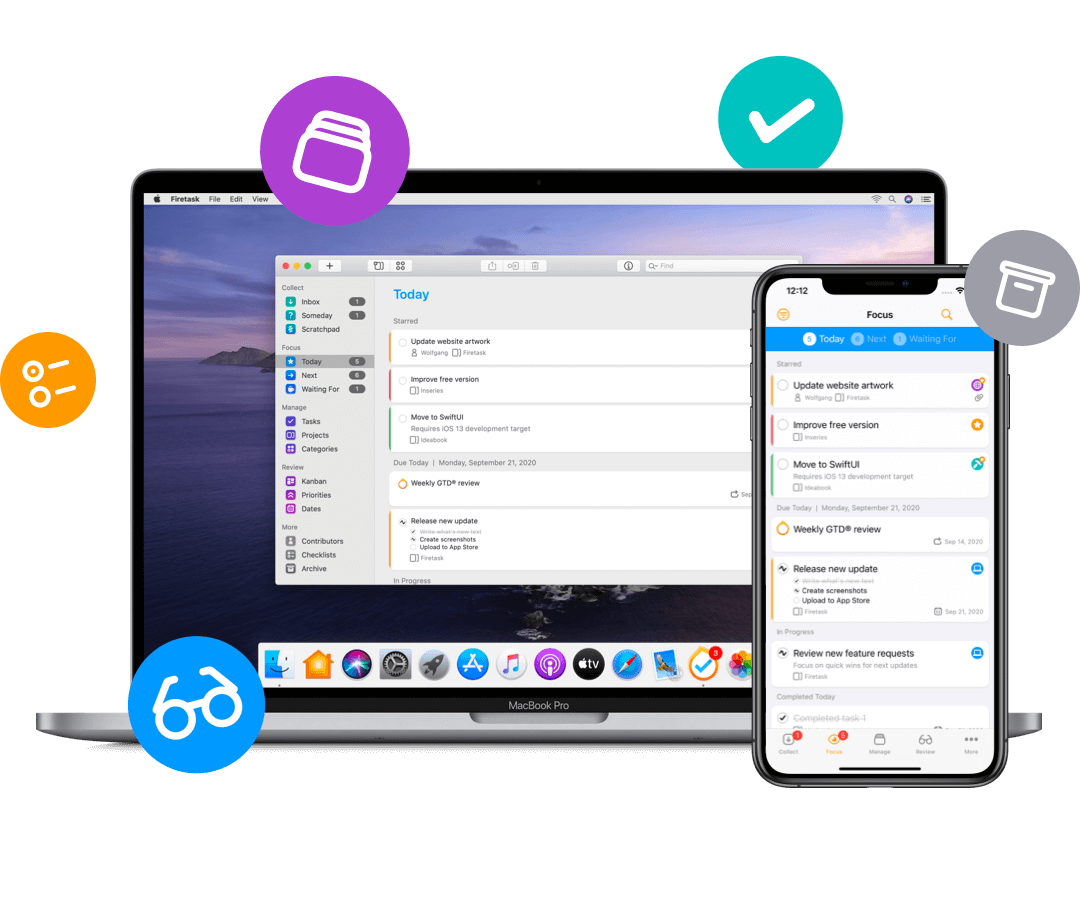 What is Firetask?
Firetask is the most advanced organization tool designed for Mac systems. The tool has been upgraded with the latest version that now offers even more advanced features to manage your daily tasks as well as projects.
The Mac systems support plenty of to-do apps and organizations tools. However, the tools lack productivity features. The Firetask app combines all the features to improve your productivity by making use of the built-in tools and functions to manage the tasks and projects.
To know more about this app, let's get on to the list of its key features first.
Firetask 4.5 for Mac: Key Features
Plug-n-Play App
Firetask is designed for everyone. It's an app designed in such a way that anyone can easily use it on their respective Mac systems. It comes with a simple plug-n-play functionality where no external tools or tasks needed. Just install the setup file of the app and start using it.
All-in-one Task Management app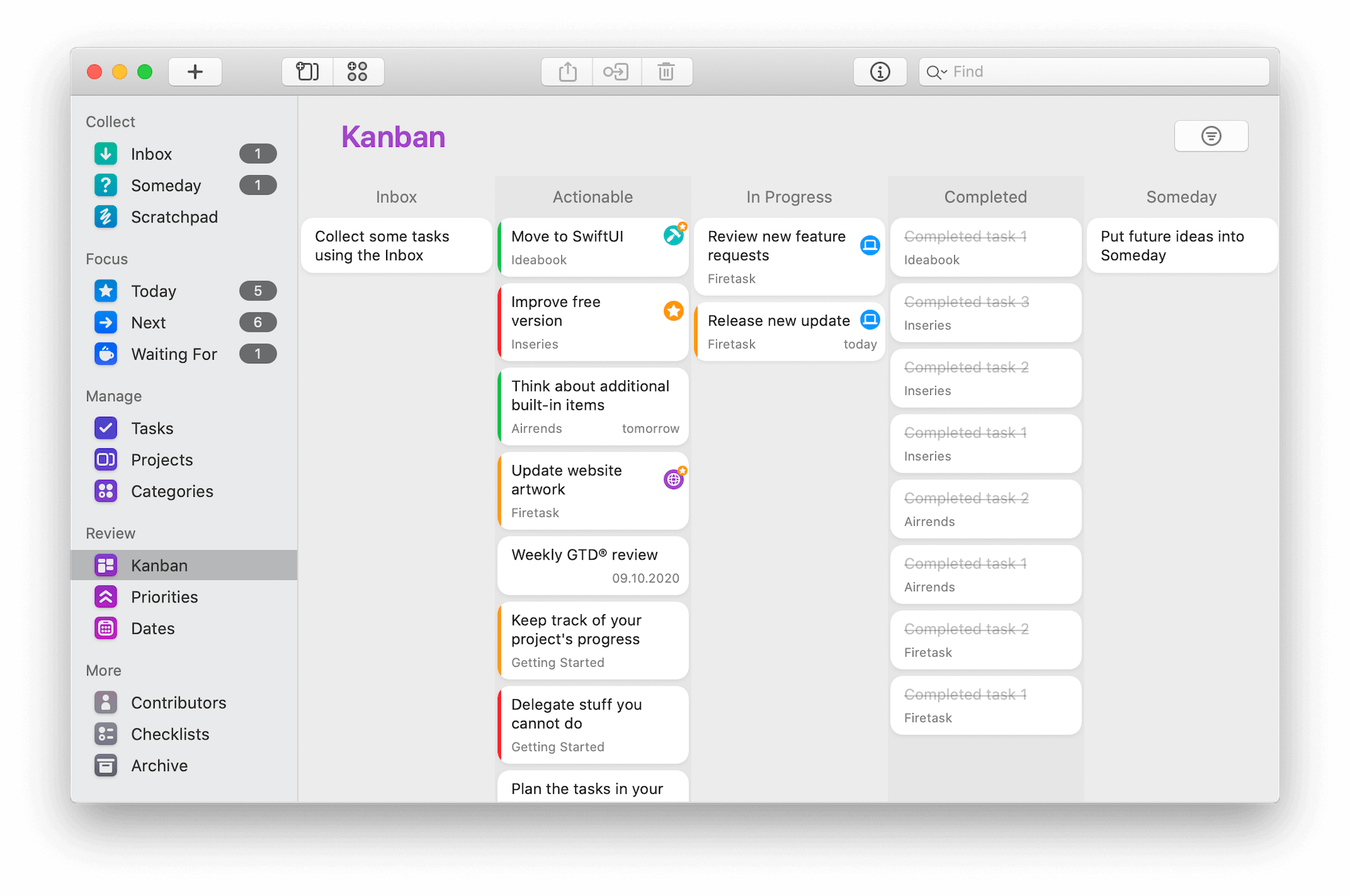 Firetask comes with a set of advanced features to manage your daily routine tasks as well as helps you in handling the on-going projects. You don't need to rely on any other tools or apps, just install this app and keep everything managed from one single place.
Easy Migration
You are allowed to migrate your data from external sources by using the built-in Import and Export tools. You can import data and files from the external sources or can export the current project or task and can share it via email with quick-share button option.
Multiple Options
You can use this app to manage your daily tasks where you can add useful details associated with that particular task. Apart from this, you can also create projects, portfolios, can attach links, create categories and manage them easily and much more. It gives you a whole new world of opportunities to create and manage your daily data and tasks.
Even More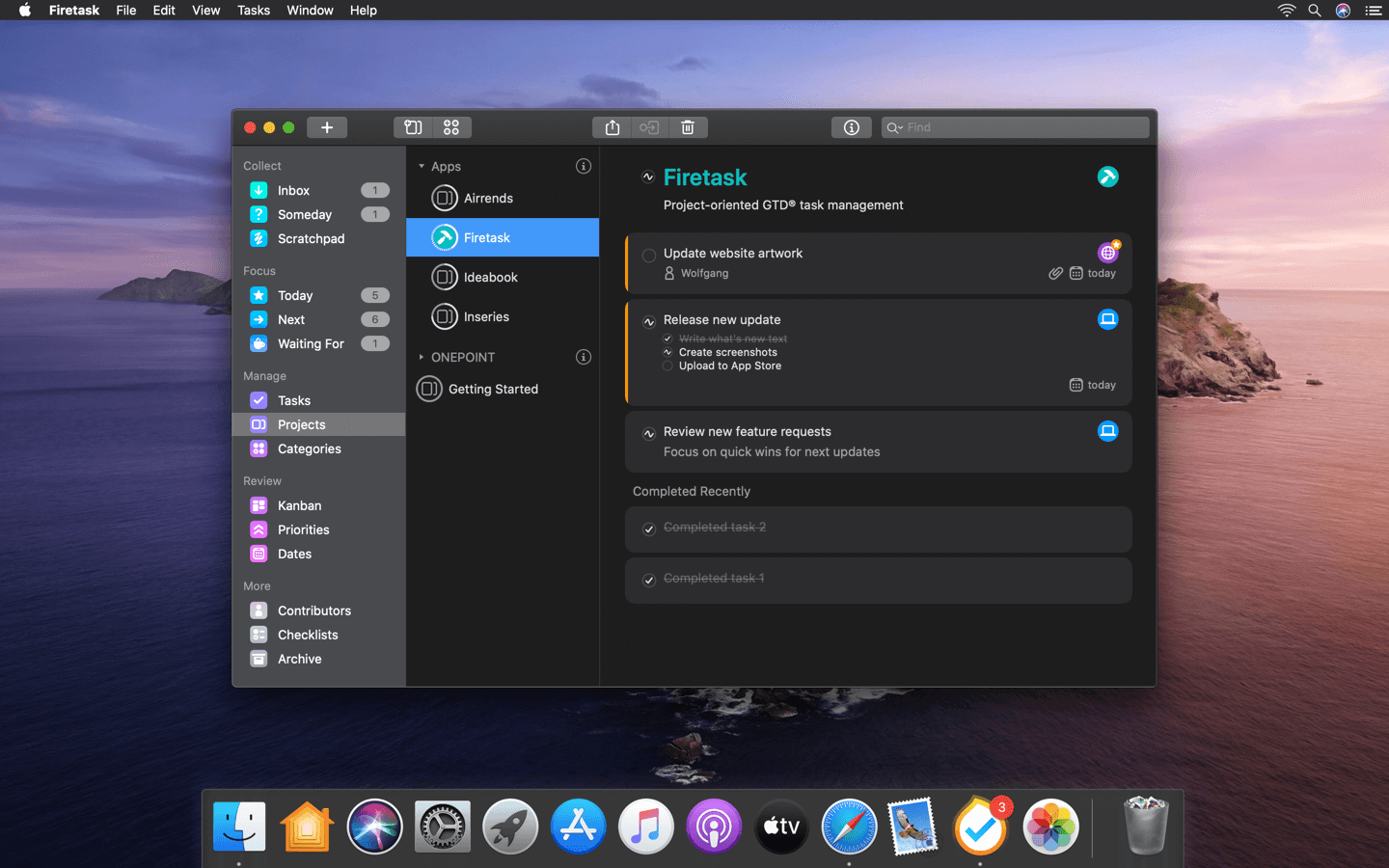 Apart from all these advanced tools and features, the same app comes with even more useful features such as contributors, checklists, archive, Kanban, priorities, dates etc. Each of the given features and tools in this app are very useful to manage your to-do lists and multiple projects with no extra burden. The best part is that it even supports dark theme 🙂 .
Let's understand the user-interface of this app.
How does the Firetask app work on a Mac system?
Firetask for Mac comes with a 15 days of free trial period. You can make use of this app and can test out its features for 15 days for free by downloading and installing its free version.
Once you get the setup file, follow the basic instructions to install it on your respective Mac system. Go to the Apps menu and click the Firetask icon to launch the app on your system.
The app serves a decent user interface. The left sidebar of the app features all the useful actions while on the right side, you can see the detailed report about the tasks, projects and other tools that you are going to use.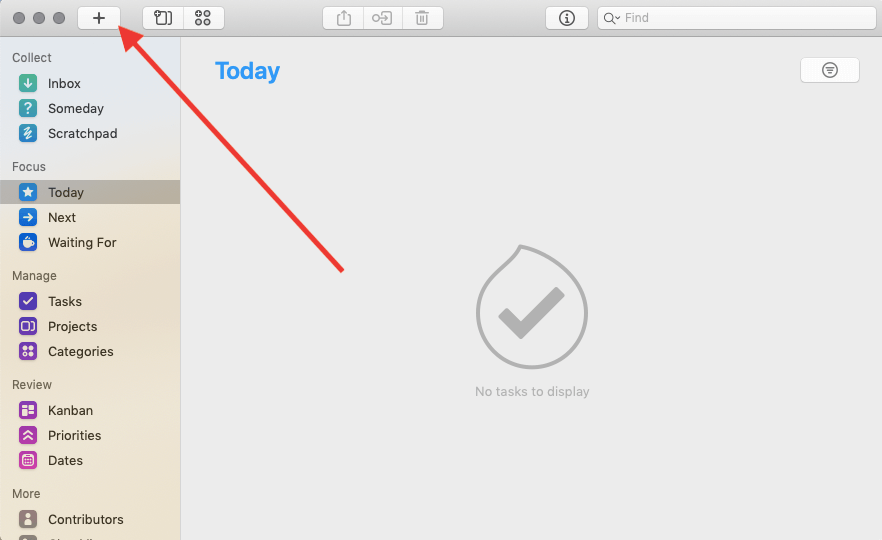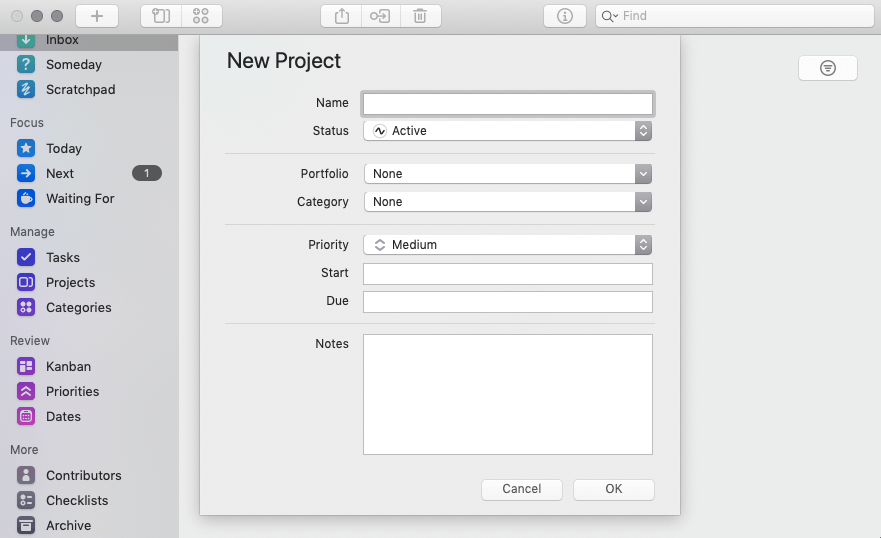 To add a new task, just click the + button given at the upper left corner of the main page. You can add details of the task by using the keyboard. You can add multiple tasks for the same date by selecting the date and other details as per your needs.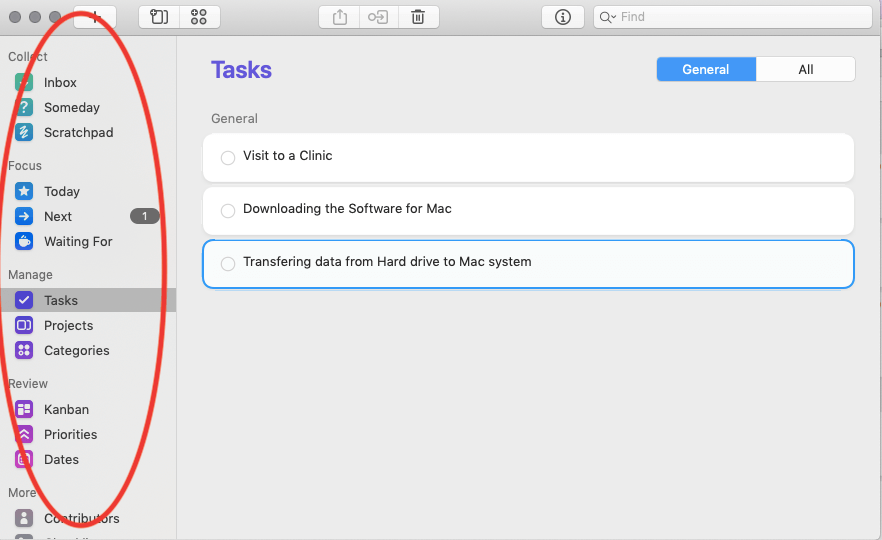 Apart from tasks, you can also create a new Project and New Categories for managing the future tasks smartly. The project creation button is also given just beside the Add Task button.
What's interesting about this app is it also features Kanban review page to view weekly tasks. You can get quick details about the future tasks by visiting this section of the app.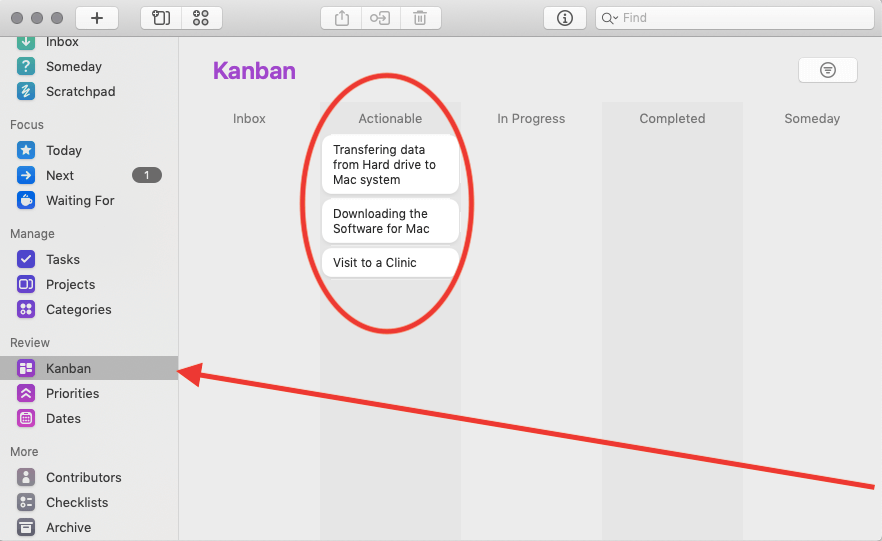 Moreover, the Priorities window allows you to set the priorities for the upcoming tasks. You can change it anytime you want by customizing it. Yes, you can change the dates and timing for that particular task as well. The Dates section lets you add tasks to the dates to make the task management much easier for the users.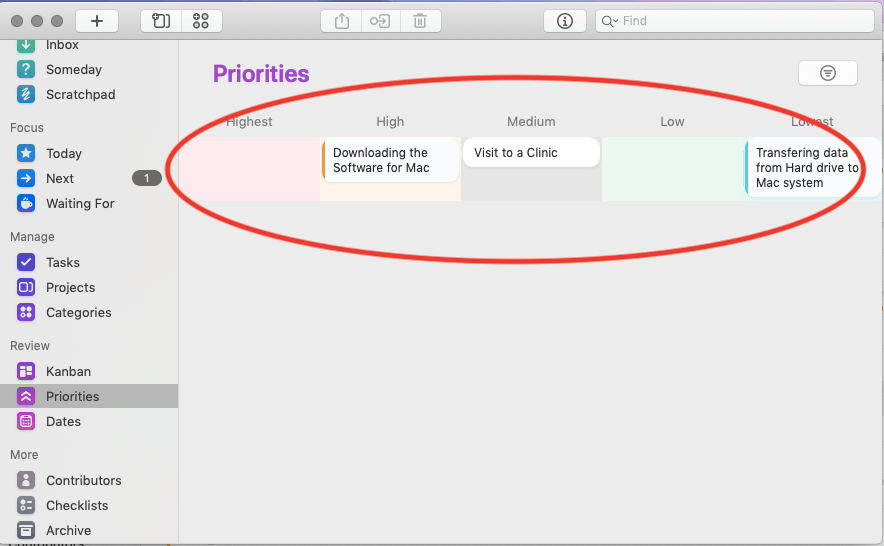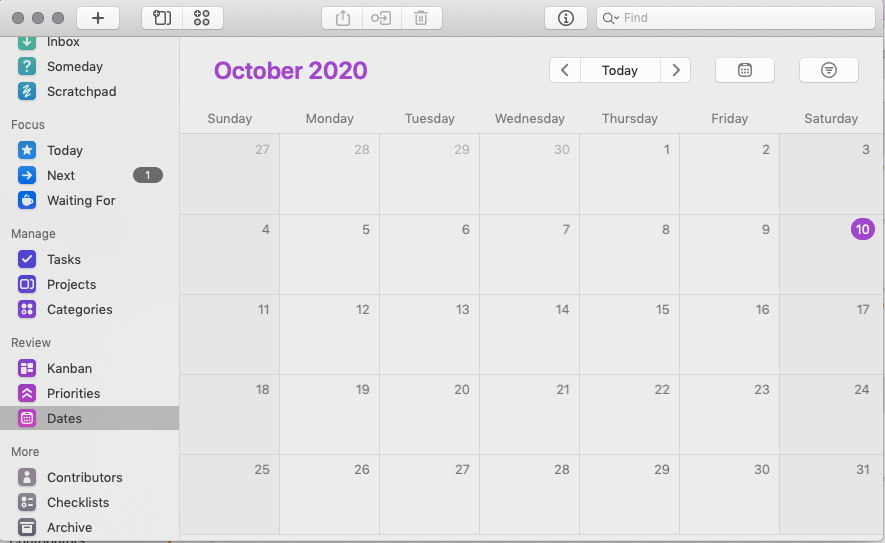 For sharing your tasks or projects, there is a special Quick Share button given there. You can share it via email and other ways by clicking on that button. You can also delete the task by simply selecting the Delete button from the upper menu of the same page. You can also convert your task to a project with one click on the convert button.

Firetask for Mac: Pricing
Firetask for Mac is available for new users with its trial version of 15 days. The Pro version of this app i.e. Firetask Pro for Mac can be purchased from the official AppStore for just $26.99.
Keyboard shortcuts for macOS
CMD+N. New Task
SHIFT+CMD+N. New Project
CTRL+CMD+N. New Portfolio
OPTION+CMD+N. New Category
CMD+1. Inbox
CMD+2. Someday
CMD+3. Scratchpad
CMD+4. Today
CMD+5. Next
CMD+6. Waiting For
CMD+UP. Move Up
CMD+DOWN. Move Down
CMD+A. Select All
CMD+F. Find
SHIFT+CMD+F. Find in All Tasks
CMD+I. Show/Hide Information (Detail Sidebar)
CMD+. Always Show Task Details
CTRL+CMD+F. Enter/Exit Fullscreen
CMD+D. Add Due (Date)
CMD+ENTER. Add Notes
SHIFT+CMD+ENTER. Add Action
SHIFT+CMD+L. Mark as Starred
CTRL+CMD+L. Unmark as Starred
SHIFT+CMD++. Increase Priority
SHIFT+CMD+-. Decrease Priority
SHIFT+CMD+P. Show Project Chooser
SHIFT+CMD+C. Show Category Chooser
Conclusion:
Firetask is the easiest and simplest organization tool designed for all types of Mac users working in different fields. The app comes loaded with a range of advanced tools and features to make the task management much easier for the users.
If you wish to try out this app, then the free trial version of the app is there for you. You can install the Pro version from the App Store of your Mac after you are satisfied with the product. The app is also compatible with iOS devices like iphone and can be synced easily with Apple watch also.