Maintaining a website or a blog takes a lot of efforts, and sometimes you have to make major decisions that can have effects on the rankings. Hosting is a major SEO factor because it functions as the website space. The speed and reliability of the hosting site are going to play a crucial role in rankings, readers experience, and loading speed.
Every website owner goes through Migration process twice in his phase of life because that's how it works. Upgrading with time is what most website owners do, but migration isn't a regular task to do.
So why we decided switched to new hosting provider ?
Old provider don't support WordPress related problems and during peak traffic the website goes offline as it was not designed to hold that much traffic.
Why we choose SiteGround WP hosting ?
Answer is pretty straight, they support WordPress related queries and are very good in solving errors that may come up with a plugin conflict or theme related problems like not able to download latest theme package from Themeforest etc. Secondly they are not resellers and they own all their resources like servers, staffs and related components(in short everything is in-house). Thirdly their pricing, which is almost same as a shared hosting provider. Last but not least, – Siteground always had exceptional feedback.
But if you are a new website designer or blogger you can choose a plan suitable for you, but we recommend the "GrowBig" plan (as its packed with all necessary things for newbies like priority support, backups, one click installations, SuperCacher) and then upgrade the plan as traffic rises, but if you ask us, we went with GoGeek WordPress plan.
And our entire experience is written below with SiteGround WordPress Hosting
SiteGround Migration
If you are moving your Website or Blog to SiteGround, then you have nothing much to fear because the SiteGround has a team that will prepare you to Migrate and they will also assist you in the process till it is finished.
SiteGround has professional developers team who expertise in WordPress support guys, Installation, Migration, Technical issues and more. Since you are looking to Migrate from old Hosting to SiteGround, it will make things easy for you.
#1 – Requesting SiteGround to Migrate
So, there are a couple of things you need to get it done. So that process can be finished within ten minutes.
You must point your Domain "Name Servers" to the SiteGround hosting. If you haven't done this before, then the Technical team will guide you through it.
You must have access to your old hosting FTP account, which will give the team access to the data and files.
Note : Or just give them your cPanel details and will take a backup. Then restore the site from their servers, yes this includes your SSL certificate also, our test site was having Let's Encrypt SSL which is auto renewed.
#2 – My Experience
I was unable to call the SiteGround Customer Care due to the location I was situated, and the call quality would be inaudible. So the SiteGround does allow you to contact them via LIVE CHAT. Its available 24/7 including Sundays and Saturday, below screenshot(first one) is taken on Saturday to prove this.
Live Chat
1: Without wasting my time I have signed in my account and successfully connected to one of the technical team executives. (00:30 Minutes)
2: The humble official greeting. My request for Migration is the second thing I have asked after the formal greetings. First one, we checked if they do the migration free of cost and below pic is the proof.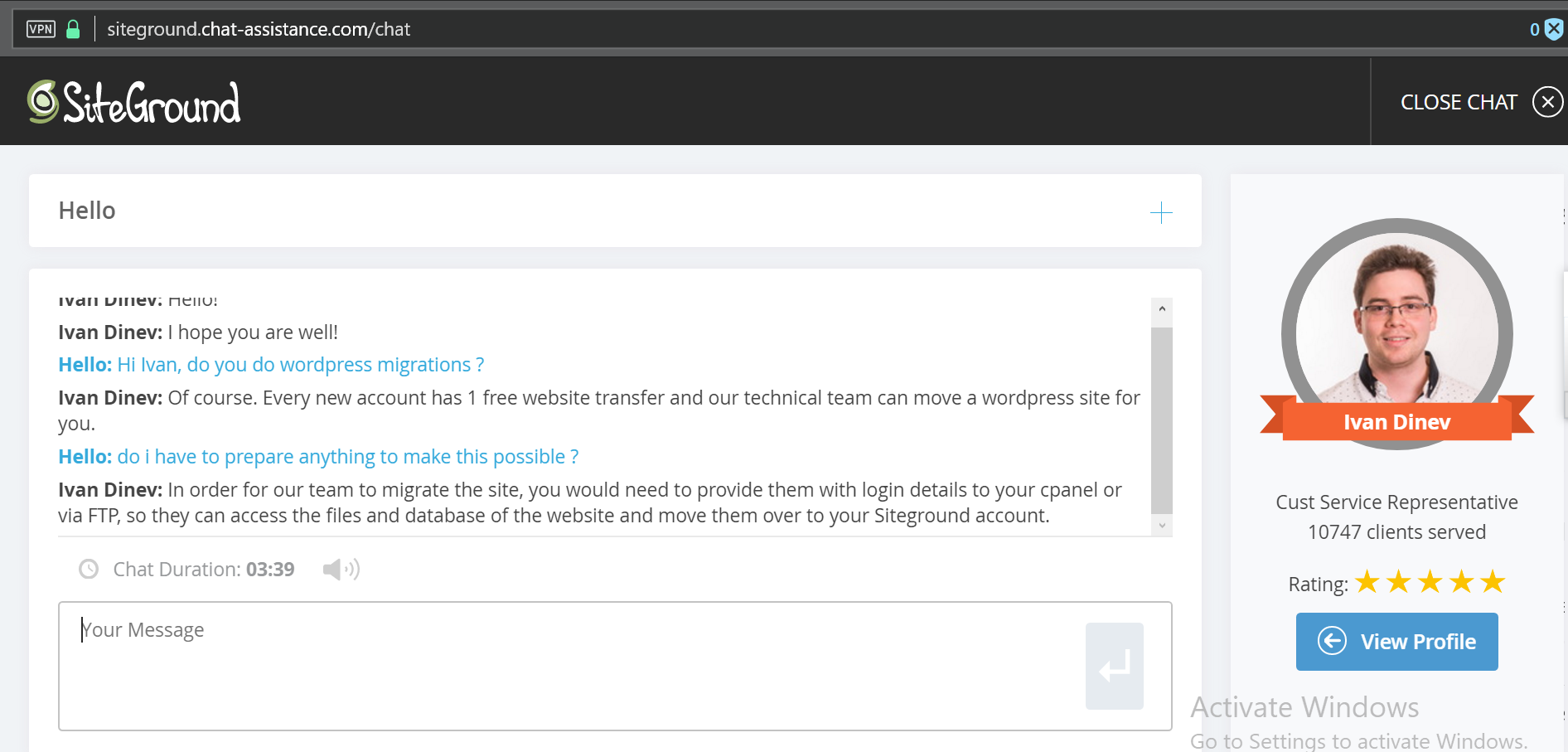 3: As I have mentioned did say about the "Name Servers" pointing towards the SiteGround host account. (2:47 Minutes)
4: The executive took some time to respond (04:34 Minutes) to request for the FTP Account credentials. Which I have provided to him within three minutes.
5: The executive was raising a migration ticket, which took him two minutes. (8:48 Minutes)
6: He successfully raised a Ticket and forwarded the ticket link. (10:49 Minutes)
The chat was closed after the Ticket is raised.
Migration Team
The migration team is extremely responsive because I have provided them with the wrong FTP Access details by mistakenly. So the team requested us to provide the right details.
1: After I have updated with the accurate details, then proceeded to the next part.
2: It takes around 24 hours to complete the Migration and Website will be live after that period.
3: The most impressive part of the team is that they have provided a detail information on "How-to change the Name Servers/DNS from cPanel, which made things easy even for a newbie."
4: In 24-hours the Migration was completed. The site is live, which is a success. No data was lost or changed during migration.
#3 – SiteGround Migration Review
I'm going to rate the team efforts and how well did the team manage to get it done.
Response:
The SiteGround technical team is extremely responsive. The executives are well-trained because of I was able to follow their steps quickly.
The Executive did take some time between the chat, but he raised the ticket in the first try itself.
The Migration Team:
I'm quite satisfied with the Migration team because they are professionals and it is a daily cup of coffee for them.
All you need to do is to provide them the old hosting FTP cPanel, and they will transfer the Data and Files without any loss of data. The Migration process was completed while I was asleep. By the time I woke up, it was quite good to see a confirmation email from the SiteGround. And here is a proof of the same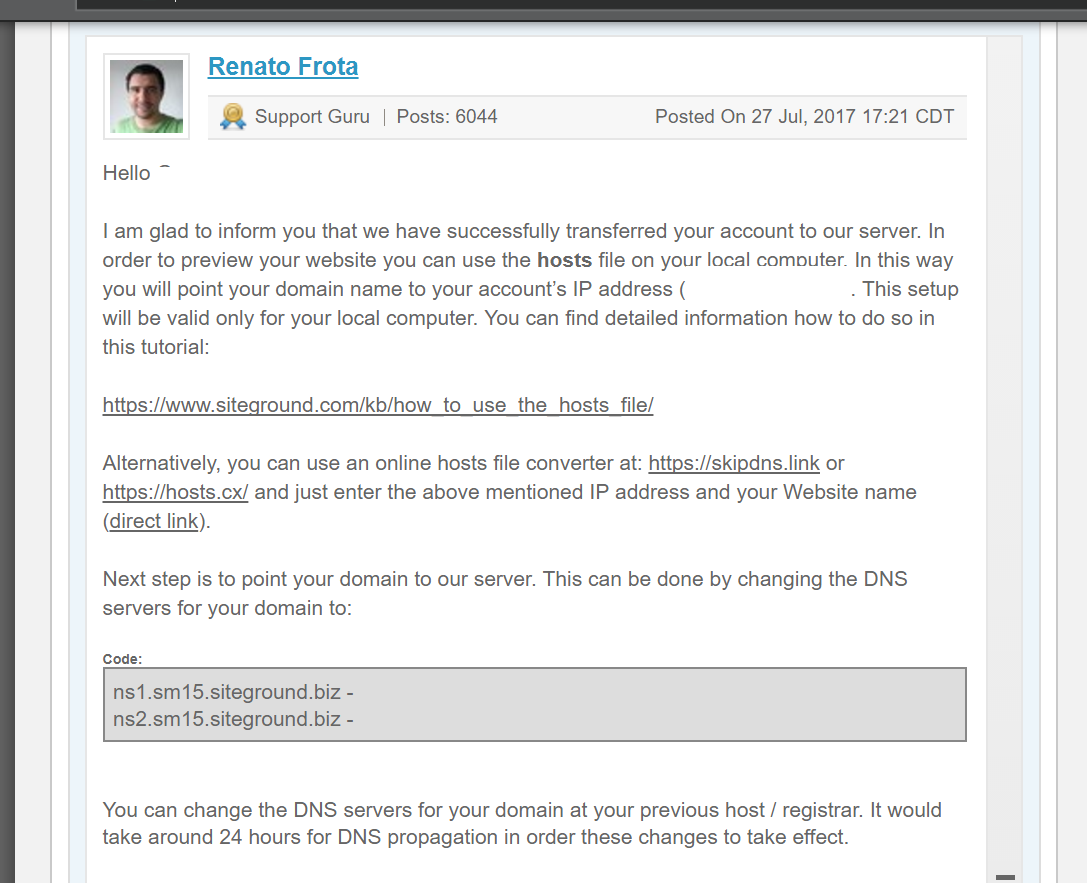 Important : Make sure you change the cPanel login password after migration is completed as after migration cPanel password will be of your old hosting provider.
Backs and restorations
For this just submit a ticket from the dashboard on what all things needed to backed up or restored like shown below, or you can access it from the cPanel. Backup time offered, StartUp plan : 1 Day (you have to pay extra for this), Growbig and GoGeek : 30 Days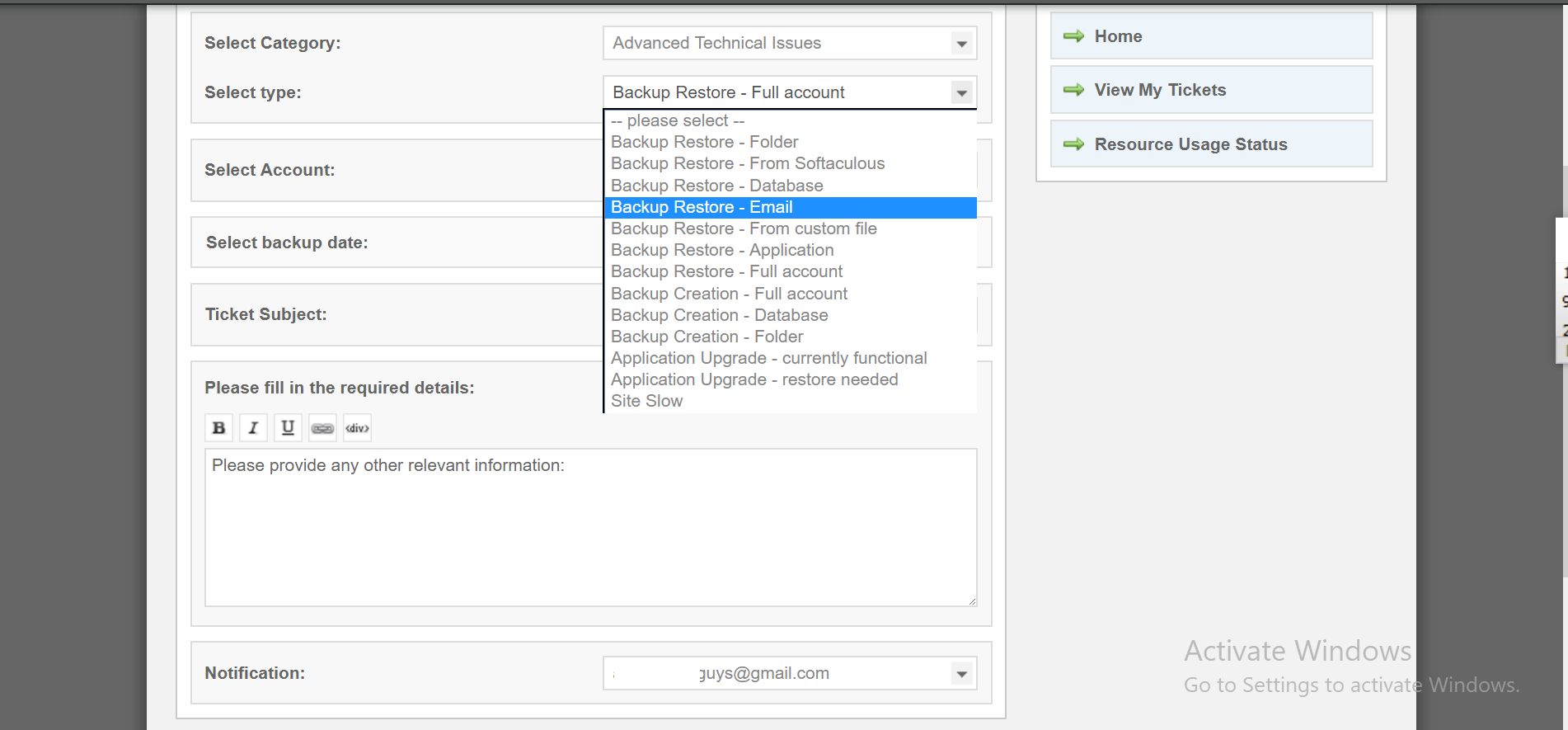 Speed Test
Hope you all know that faster the website better the conversions and as a standard its good to keep loading speed under 3 sec. In our test result SiteGround hosting loaded our websites within 3 sec which is good. Here is the full test report url : https://tools.pingdom.com/#!/b0VS7H/https://besttopvpn.com .
Plans and Pricing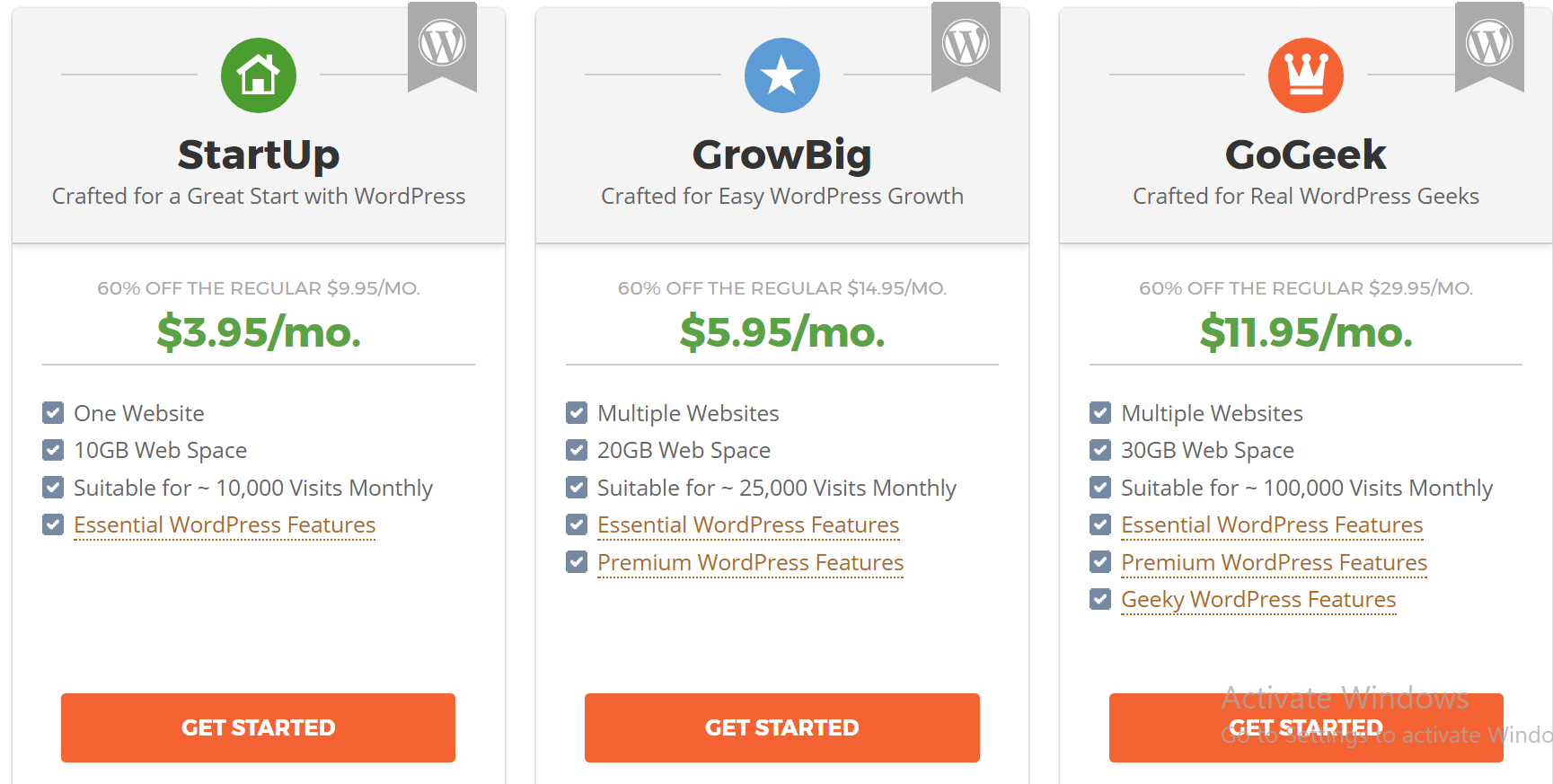 Their Uptime Guarantee as per support guy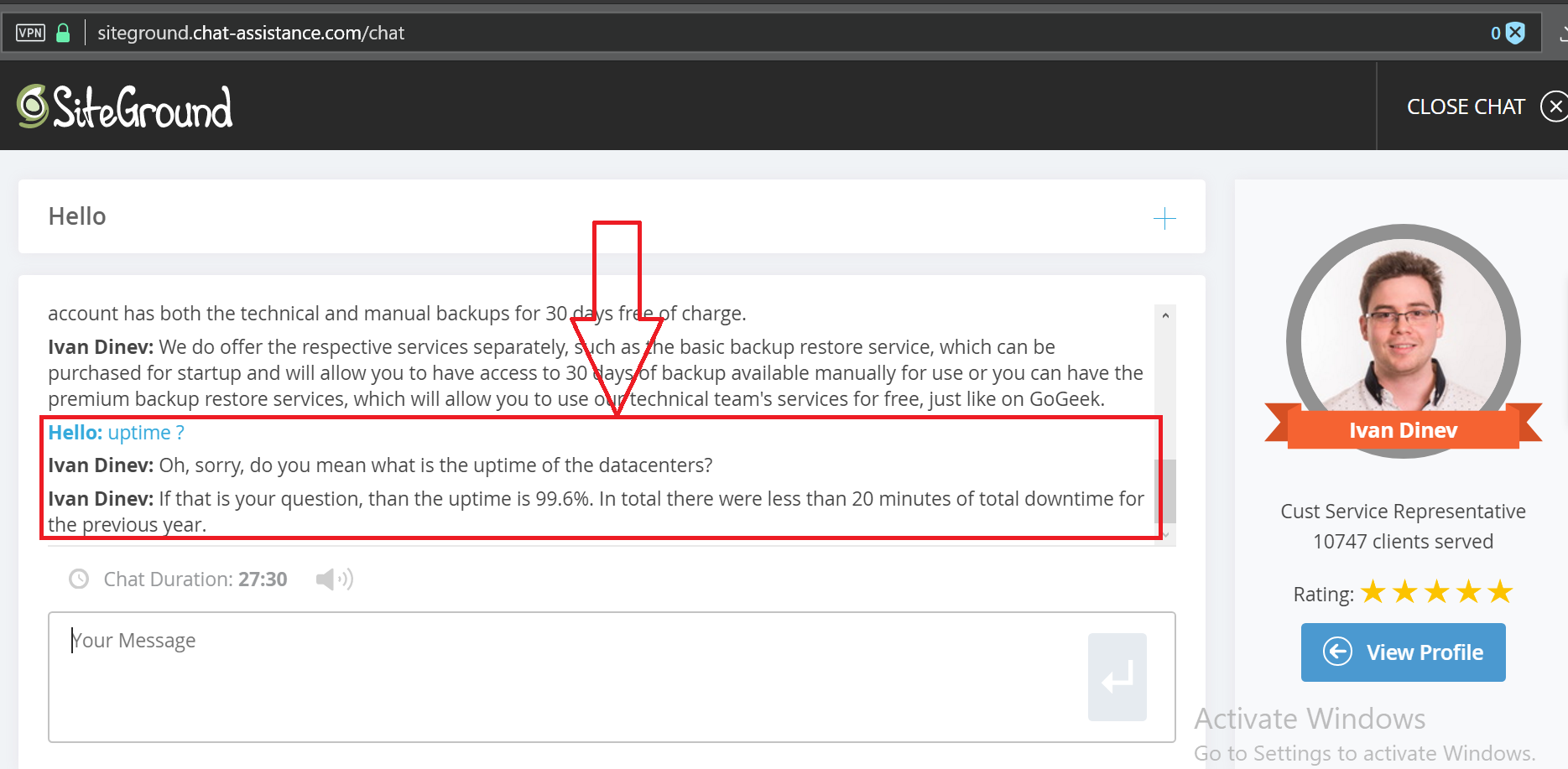 Uptime : We will update this once the update motioning tool (UptimeRobot) generates a one month report.
Uptime after some days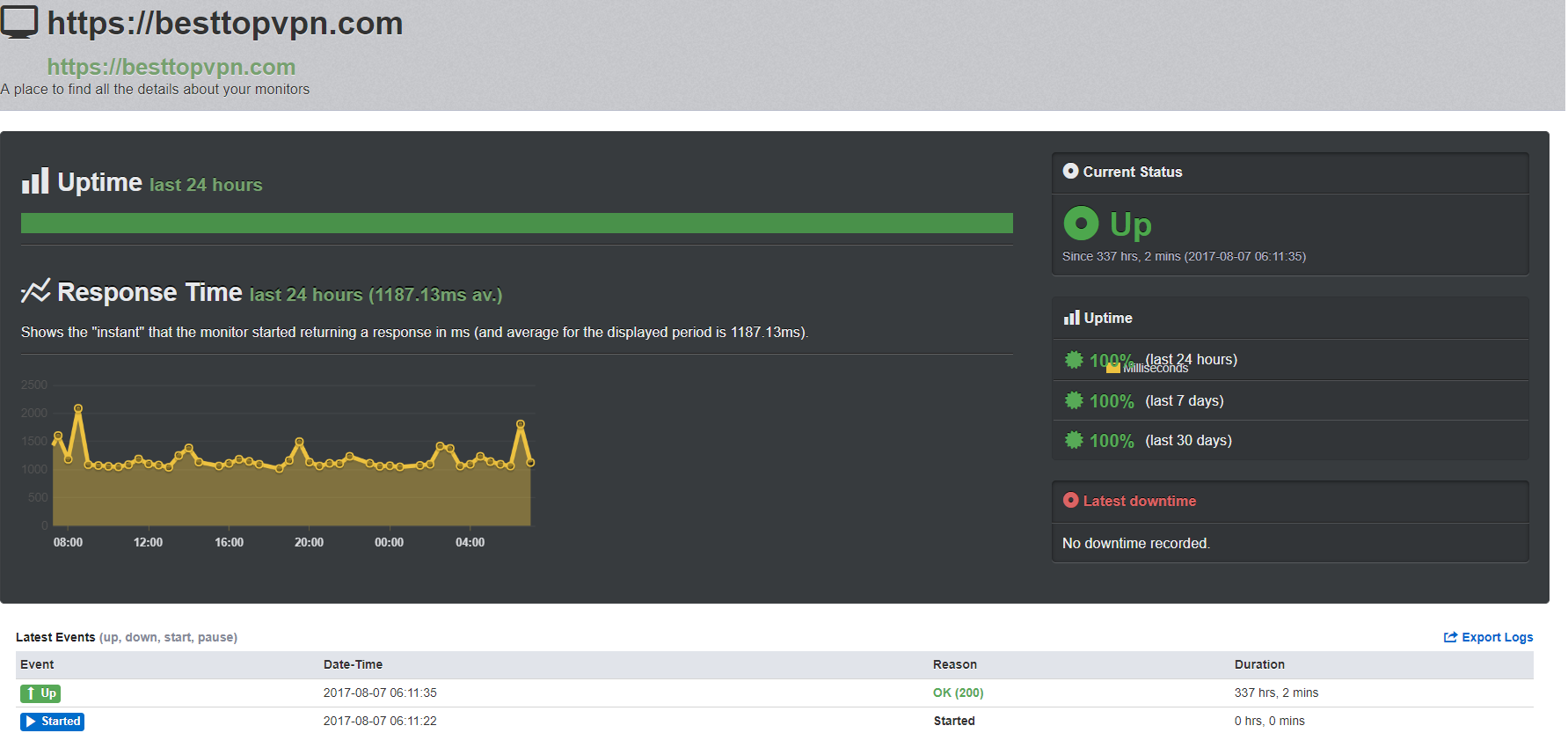 Conclusion
If you have enough money to burn then choose this service provider, else find some others in the market that don't hide anything from its users. Shoot your opinions and experience in the comment section.