When Daniel Polotsky, one of the founders and the current CEO of the CoinFlip project, used the first ATM for bitcoins in Wrigleyville in Chicago, IL, he was impressed. The only problem he saw was the machine's lack of user-friendliness. He aimed to change how it worked with the help of his trading partners. In just a few months, they were able to put up the first CoinFlip ATM in the United States.
Today, there are approximately 120 ATMs that operate across the US, thanks to CoinFlip. The ATMs work like standard machines with the exception that they allow trading of cryptocurrencies. CoinFlip buys and sells a total of six different types of digital coins namely Ethereum, Dash, Komodo, Litecoin, Tron, and of course, Bitcoin.
What is a Crypto ATM?
If you have ever seen a new type of automated teller machine, it may just be a cryptocurrency ATM. The tool is similar to the traditional bank ATM. However, instead of dealing cash, it enables the users to make crypto exchanges with their credit cards or cash on the go. In short, you can go to a crypto ATM, such as a CoinFlip machine, and you can buy cryptocurrencies using your money or credit card.
With conventional ATMs, you already know that you can withdraw fiat currencies (EUR, USD, and others) from your credit card or bank account. Crypto ATMs, on the other hand, work like an electronic exchange where you can exchange USD and other fiat currencies for Bitcoin or other cryptocurrencies. As with every crypto transaction, it is vital that every buy and sell activity is done anonymously.
CoinFlip Then and Now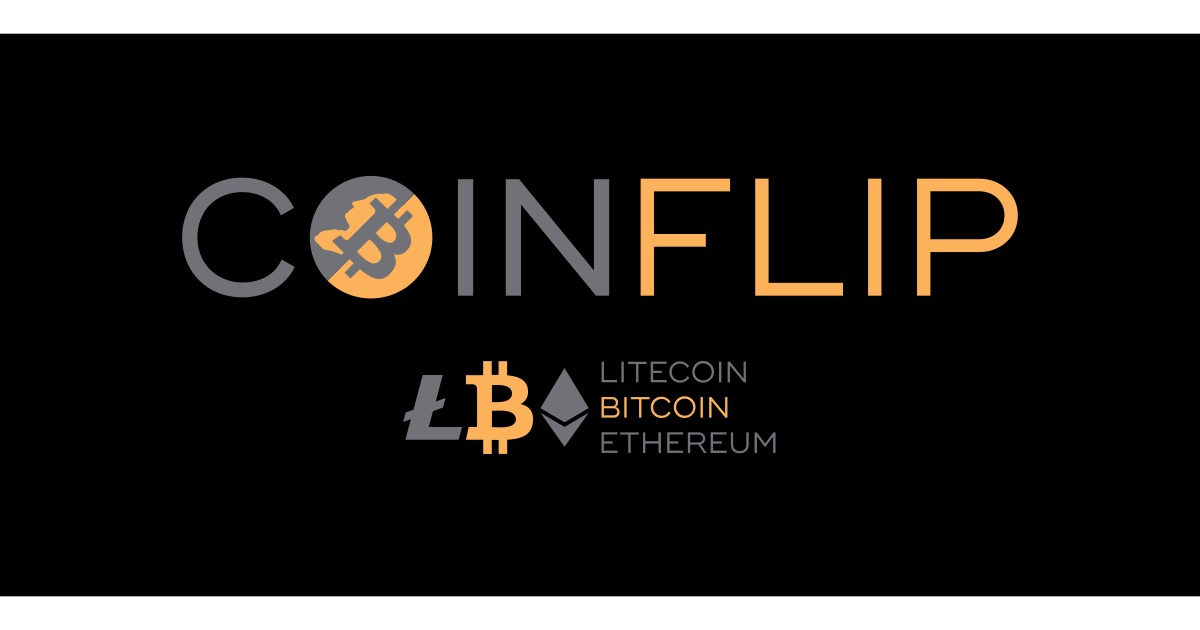 When Daniel Polotsky had an unsatisfying encounter with the Bitcoin ATM in Chicago, he aimed to change things for the better. The vast potential of cryptocurrencies in investing and online or offline transactions encouraged Daniel to improve the machine. Like him, many people wanted a simple and intuitive crypto ATM so they will no longer have to buy virtual coins through in-person meet-ups.
Within a few months, the first CoinFlip ATM surfaced in the US to admit purchases of Bitcoin and the five other cryptocurrencies. The project continues to improve and now accepts card purchases and wire transfers, which are a useful option for those who live far from a terminal.
What Sets CoinFlip Apart from the Other ATM Operators
Crypto ATMs are becoming more popular than ever. However, despite the growing number of Bitcoin ATMs in the United States, CoinFlip continues to be the top provider in the country. According to Daniel Polotsky, the project is all about convenience. Customers no longer have to wait in line to get approval for a bank account to directly purchase and invest in crypto.
CoinFlip is on a mission to become the best cash-to-crypto ATM provider using its high-tech machines. The ATMs are easy to understand – even for those who have not used a Bitcoin ATM before. Cash acceptance has become much quicker than before, especially after the upgrading of the equipment's bill validators. More importantly, CoinFlip has very low fees with 6.99 average cash rates over spot for buys, and only 3.99% under spot for crypto sells.
CoinFlip will keep on expanding to provide many ATM locations in the country. The company's customer service hotline is always ready to assist all users no matter what time it may be.