Apple computer is an advanced piece of software and hardware, but the company added restrictions to the macOS to keep the customers from moving to the latest Android smartphone. If you own an Android smartphone then it is difficult to carry out basic tasks on the Mac OS X. Apple wants the MacBook & iMac consumers to buy the new iPhone, and it will help them to increase sales. However, you don't have to worry about putting $1000+ on the new iPhone because you can transfer data from Android to macOS using MacDroid.
What is MacDroid?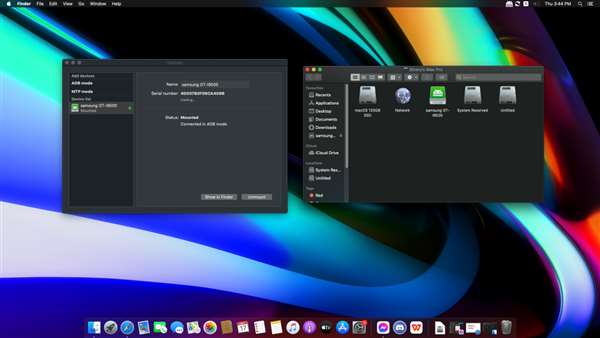 MacDroid is a macOS program that lets the Android users to take advantage of file transfer technology. You can connect your Android device to macOS machine and then transfer data without barriers. The developer designed the program to provide basic and advanced functions that you get in Windows & Linux PC. We are going to look at a number of features, functions and how MacDroid works in real-life usage.
1. Two Modes
Android introduced two technologies for the Windows & Linux machines, and customers connect the devices to the computers.
The ADB mode allows the users to access the internal memory and external memory disk. You can transfer files, documents, folders, and media content from a phone to a macOS machine. We have been using ADB mode since it was introduced by the Google team.
MTP mode is an advanced function that allows the users to connect the smartphone camera folder to a computer. You can transfer photos, videos, and anything that is in the camera folder.
You got two modes available in the MacDroid, which we loved, and have used ADB mode for file transfer android capabilities.
2. User-interface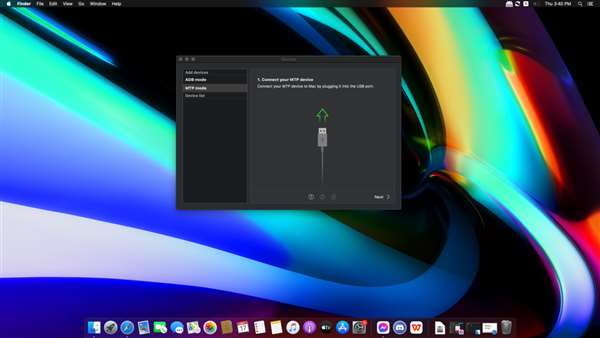 You have to take the time to appreciate the developers for making the advanced program easy-to-understand. You don't have to spend an hour figuring things out how to connect an Android phone because the developer made it easy for Apple consumers. The developer, Eltima Software brought the traditional method to the table, which simplified the entire connection process.
3. Older Android OS Supported
Millions of people around the world are using older Android devices and Custom ROM included as well. We have tested the program on Samsung Galaxy S4 GT-i9500, and it is compatible with MacDroid. You can connect an Android phone that has Custom ROM in it like LineageOS, and it works on macOS as well. Connect your old 5.0 Lollipop or older devices to the program and transfer files from Android to Mac.
4. Connection Options
You have one connection option and connect the smartphone via USB cable. Unlike iPhone, you don't need OEM cable or certified cable for an immersive experience. Grab any average cable that your smartphone works with and connect the phone via USB cable. We bought a third-party USB cable from an online shopping site, and it worked flawlessly. You can grab any good USB 2.0 cable, and it will work with USB-C or Thunderbolt converters.
5. How to use MacDroid on macOS?
Allow us to provide a real-life demonstration, so you can get a broader idea of how MacDroid works?
You have to enable USB Debugging Mode or USB Developer Mode, which is easy, and you can watch a YouTube video for visual instructions.
Step 1: Launch the program and enable USB Debugging Mode in the Android phone.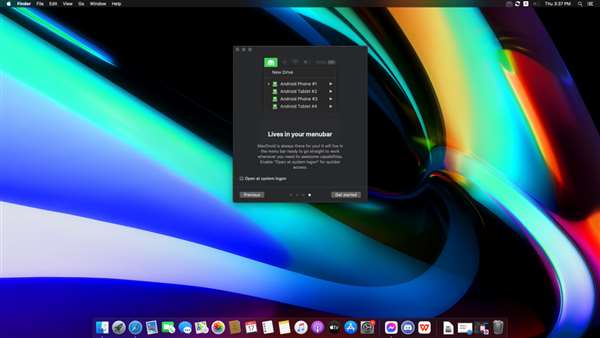 Step 2: Connect the Android phone to the macOS machine via USB cable.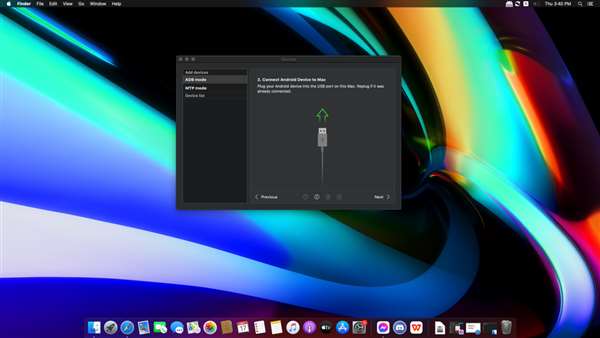 Step 3: A pop-up will appear on the screen, and tap on "Allow" to give permission.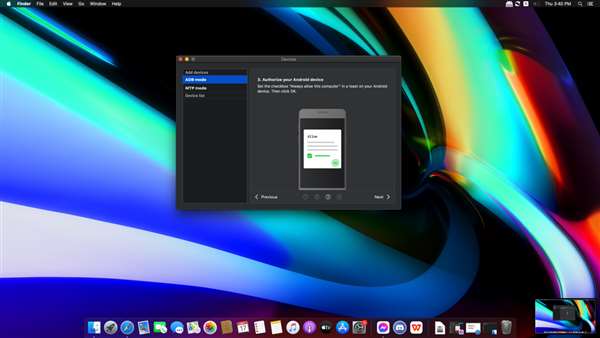 Step 4: Be patient as MacDroid is installing the app on the phone, and the device will appear on the macOS machine shortly.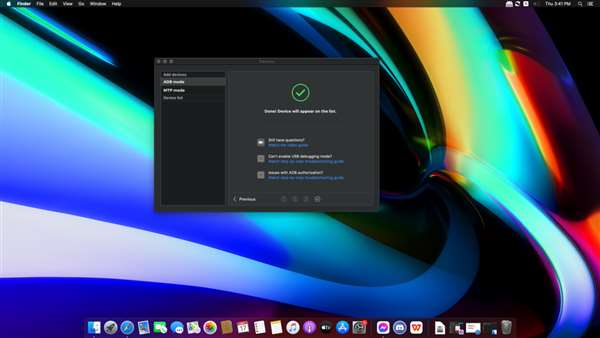 Step 5: Your phone will appear on the screen in a few seconds, and then click on "Mount" to add the partition on the macOS machine.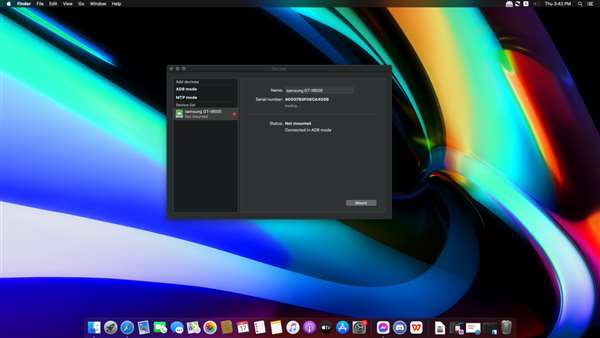 Step 6: Now, you can access the Android device from the finder.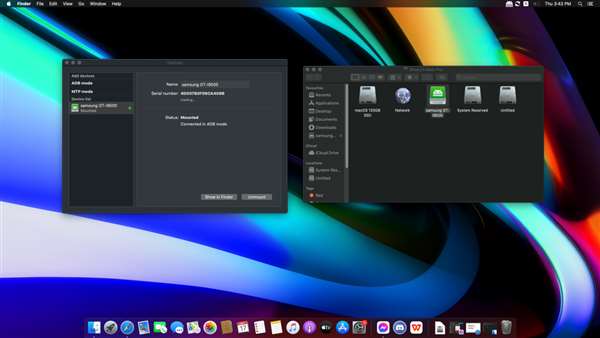 Wasn't that simple? You have to dig deeper into USB Debugging Mode if it is bothering you.
Bottom Line
MacDroid is an advanced Android file transfer app for a reliable and smooth connection. Customers can subscribe to the premium package called MacDroid Pro for $1.67 per month only. You don't have to buy the license and pay less than $25 per year. Let us know what do you think about the MacDroid Android file transfer solution in the comment section below.