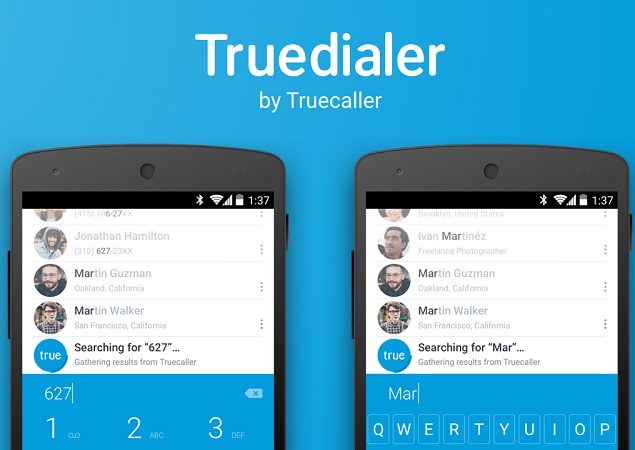 Truedailer a new dial pad app for android has been rolled out after the success of Truecaller.
Before going to review of Truedailer see the difference of two apps
Truecaller : It helps you to block any unwanted or spam calls that you may receive while using your smart devices. It also shows the information of that number if it's in their database
Truedailer : It's completely different from the other. This one lets you to replace the phones dial pad with the one that comes in the package which lets you to search contacts within the phone quickly and shows you various information of that particular contact. The app also shows information about an unknown number by searching the its big database swiftly.
Truedailer other features
Shows a warning for spam number before call is placed
Favorite contacts can be called by using quick dial
Missing information in the call will be filled by Truedailer
T9 prediction support
Its available free of cost
You may also like : Qcktag Android App For Saving Temporary Contacts Review
Disk usage after installation
Note: Mobile data or WiFi connection is required for searching the database to get information of that particular contact/ number. Need to use inbuilt dailer for making emergency calls
Other info
Version : 1.06
Size: less than 4 MB
Requires 4.0 and above