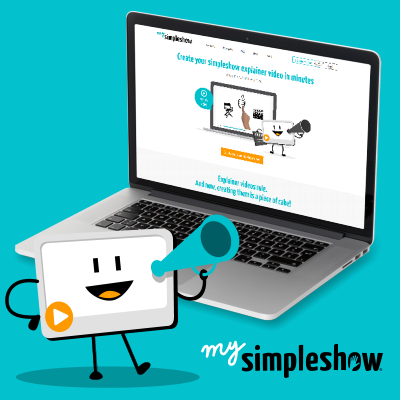 Creating the videos has always been a big hassle. To produce something really extraordinary, you need to be the expert in this field. The advent of technology has made it really easy for people to create the illustrative videos without having prior knowledge about it. The software tools available on the web have made everything a lot easier. MySimpleShow is among one such tool that can be used to create bizarre illustrative videos over a user-friendly interface. Let us put an insight over this tool.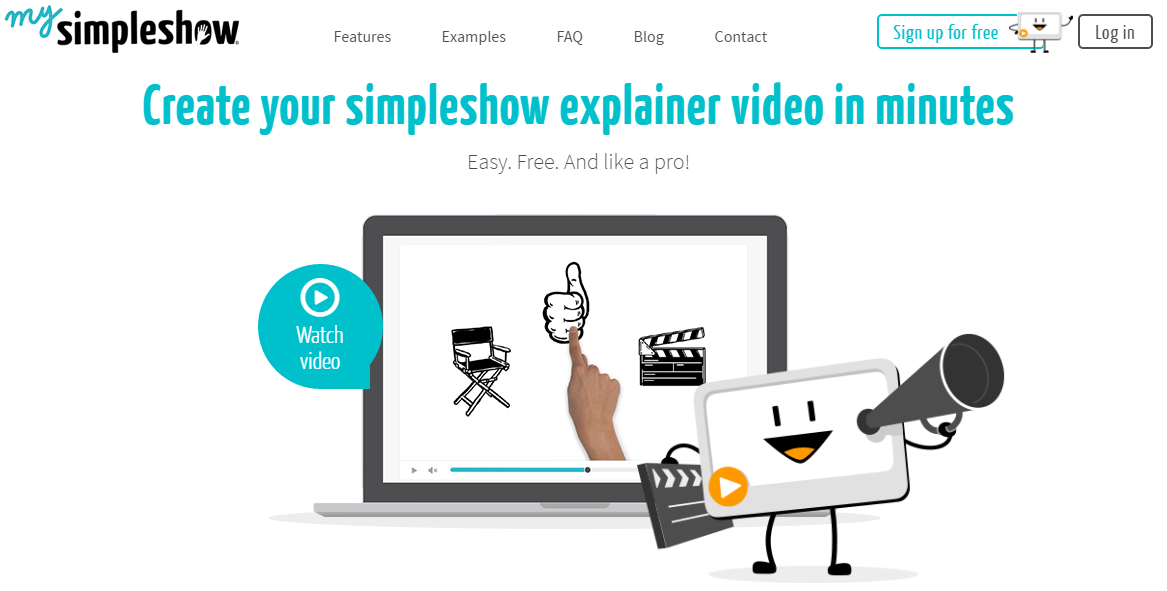 MySimpleShow – The Introduction
MySimpleShow lets you utilize the most powerful video editing tools to create awesome explainer videos. You can use different storyline templates available with this tool for creating your own script and depicting it through its video maker tool. Moreover, its Explainer Engine suggests you various illustrations for conceptualizing the complete story. You can get started with your first video by just few clicks.
4-Step Guide to Create Explainer Videos

The video creation had never been as easier as with this tool. You can start creating your first explainer video with these 4 simple steps and make it look professional.
• Draft: The tool will ask you to answer some questions so that it can suggest you the best storyline for the video you are going to create.
• Write: You can practice the examples and utilize the practical advice for creating the script for the video.
• Visualize: MySimpleShow's Explainer Engine will automatically generate the Storyboard for you to fine tune with your story easily.
• Finalize: After everything is done, select the video speed and voiceover. After this you can publish your first explainer tape on YouTube.
Creating Your First Video with MySimpleShow
• Tap on 'Create New Video' option.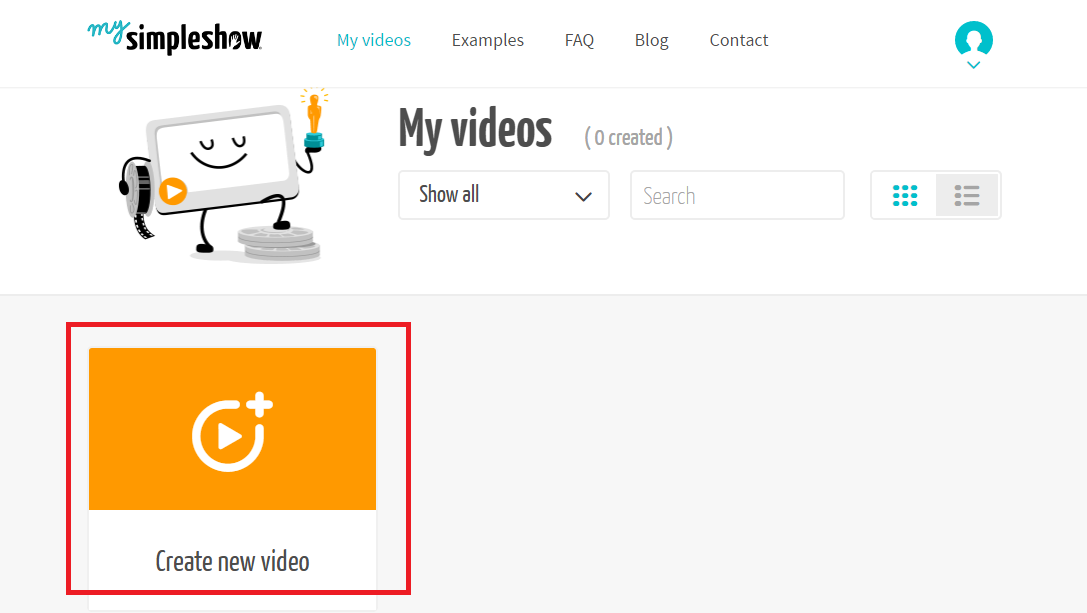 • Now you can choose create your own script or can upload a PowerPoint presentation. It is up to you. I have chosen 'Write your own Script' option.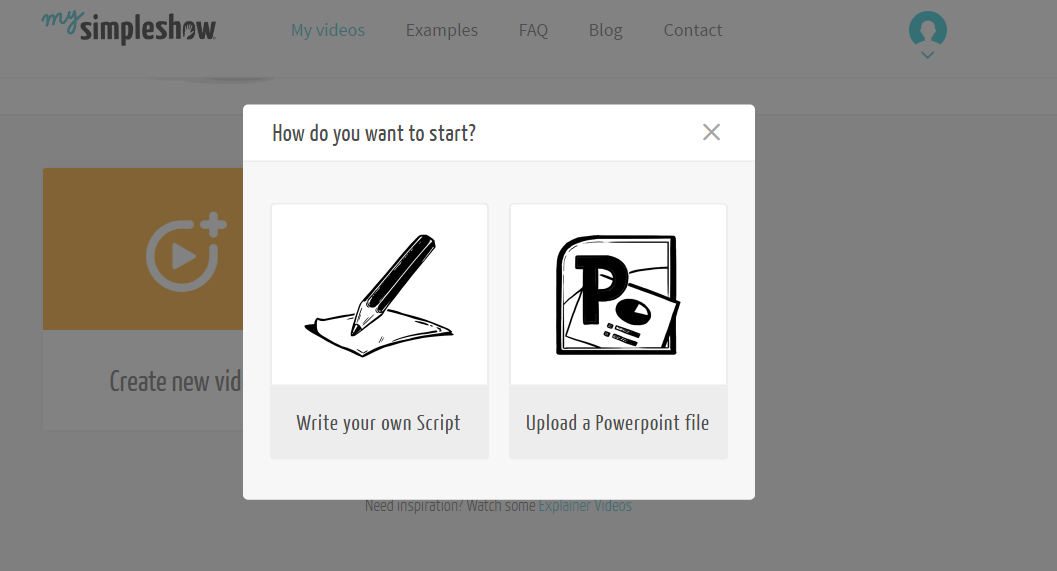 • Tap on 'Let's Start' option.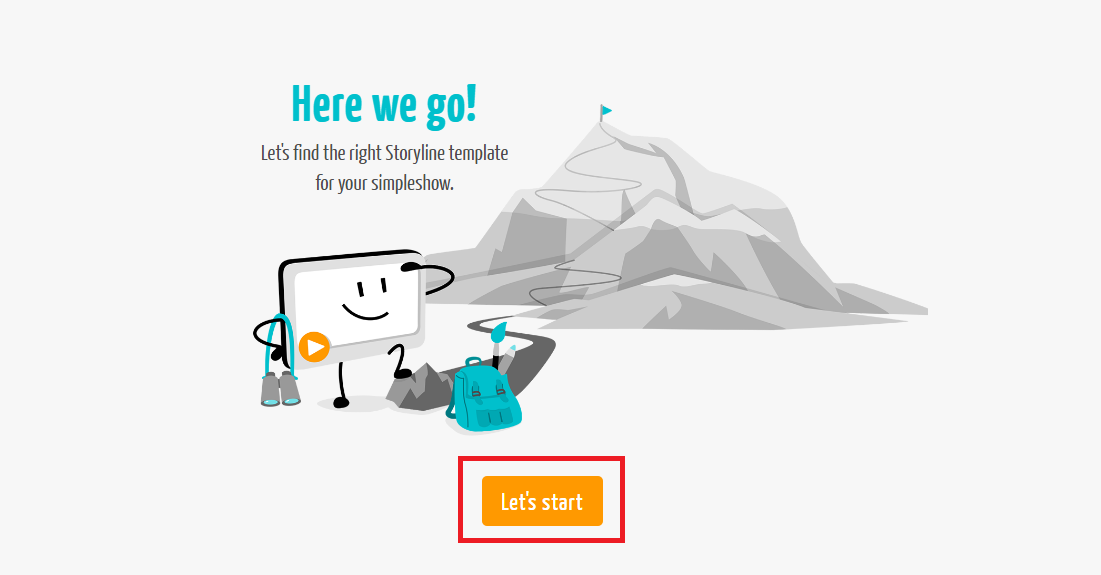 • You can select your storyline from the screen that appears next..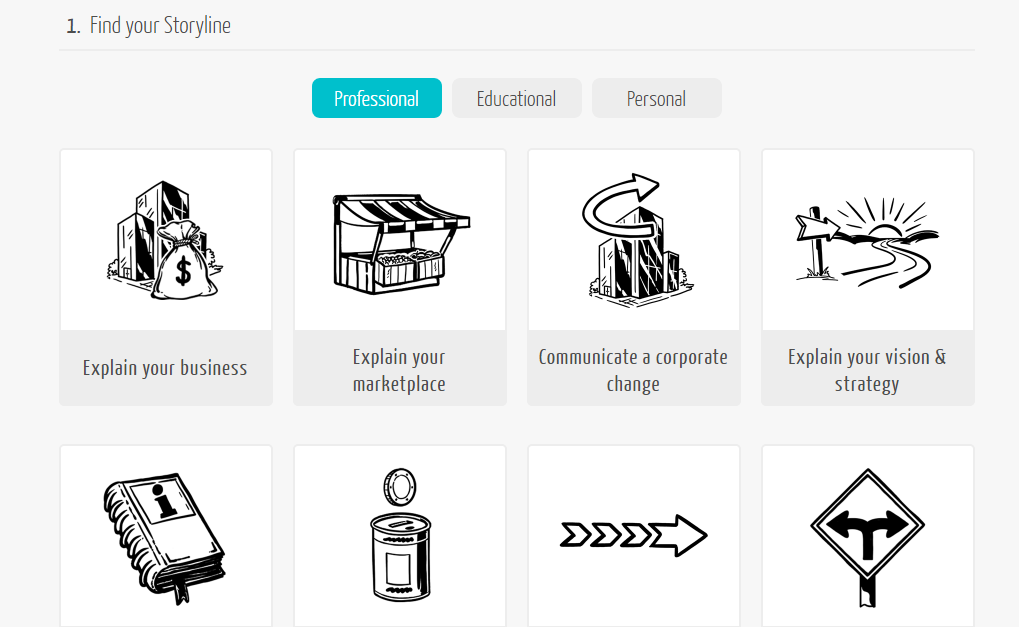 • Now, tap on 'Type Away' option.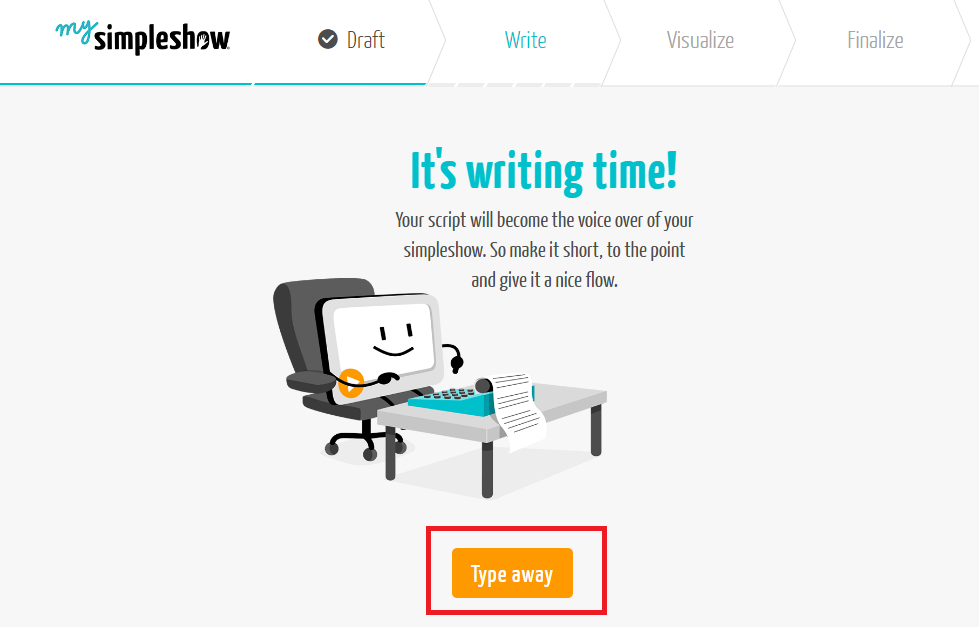 • After this, you need to enter the desired script for impressing your audience. Make sure that your fill all the details carefully.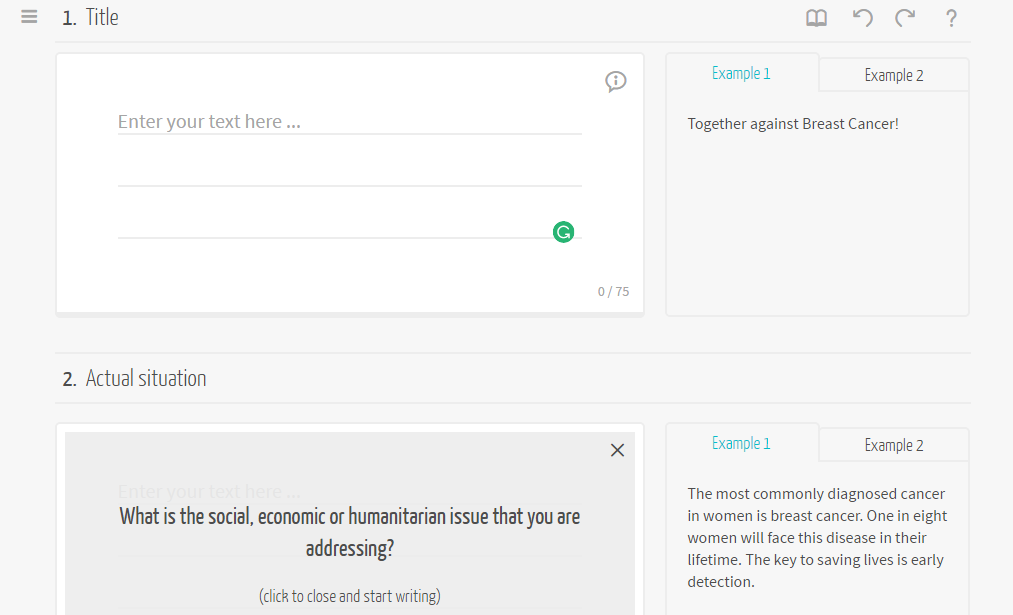 • Tap on 'Choose Visuals' option below, once you are done with the previous step.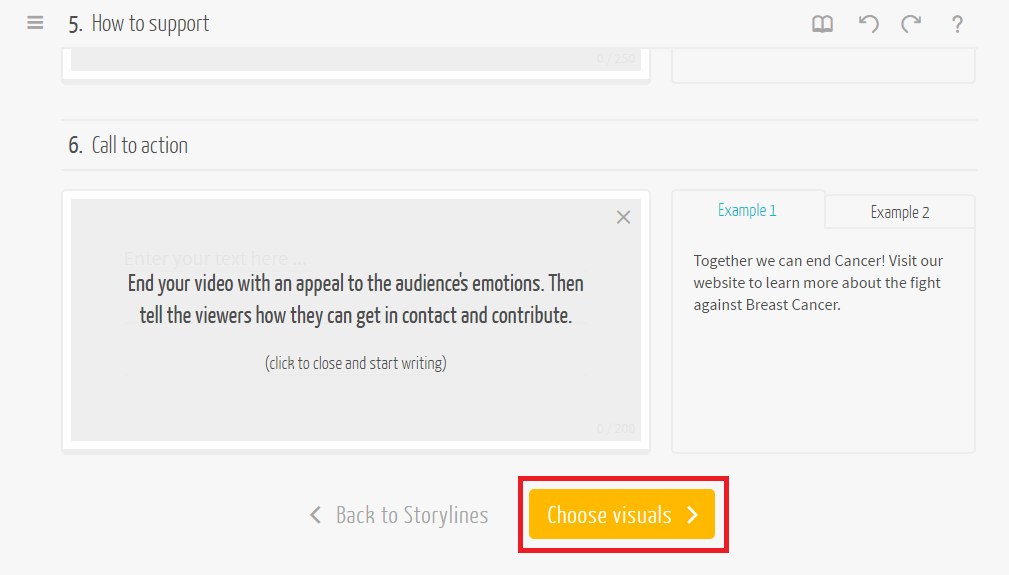 • Tap on 'Sounds Great' option.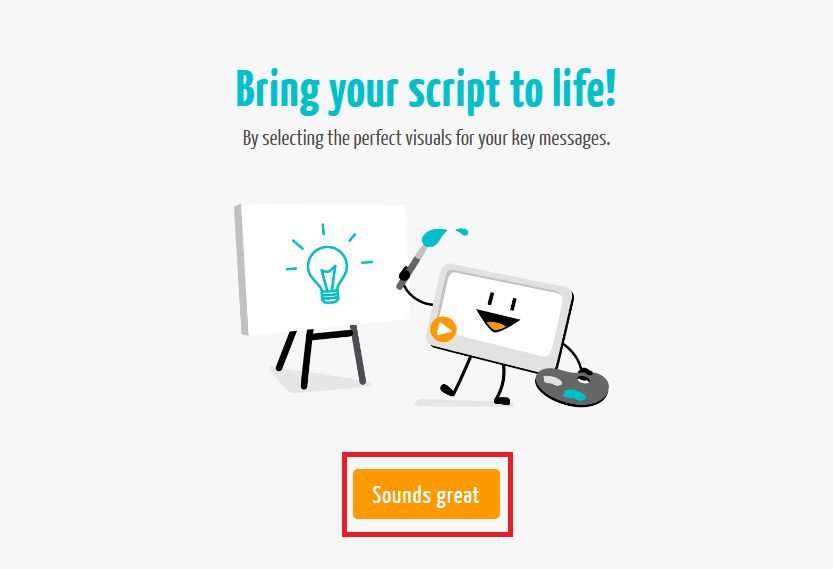 • The Explainer Engine will suggest you the images according to your script. You can upload your own images as well.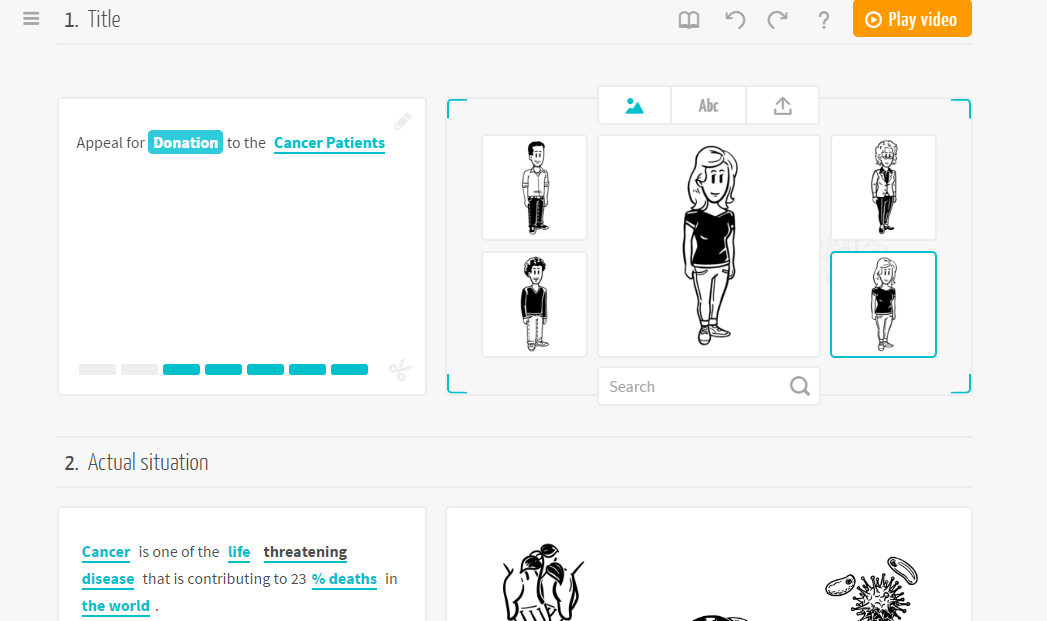 • Tap on the 'Choose Audio' option for selecting the voice-over.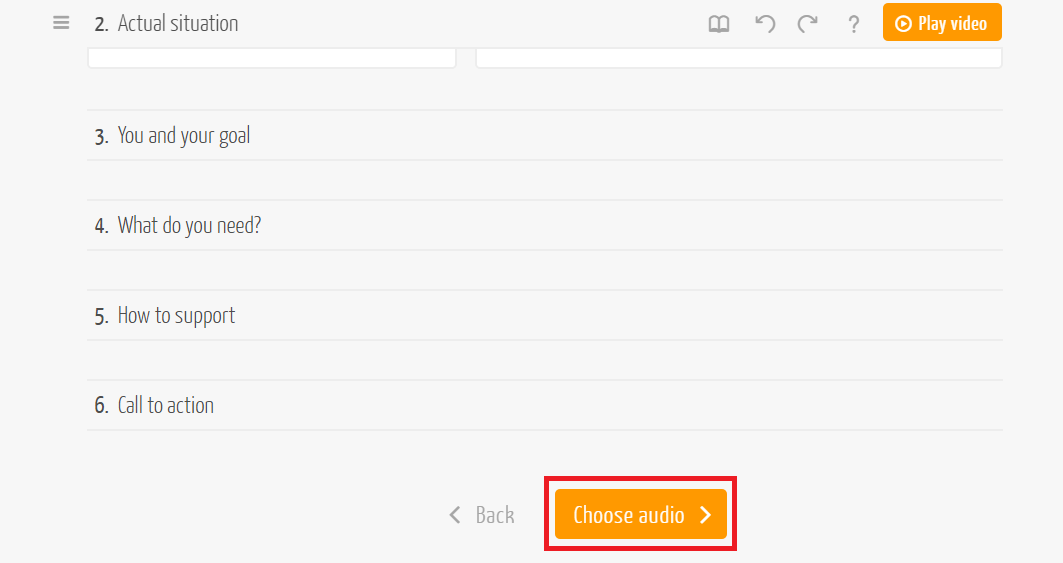 • You can either upload your own voiceover or can select one from MySimpleShow interface. To proceed to next step, click on 'Alright' option.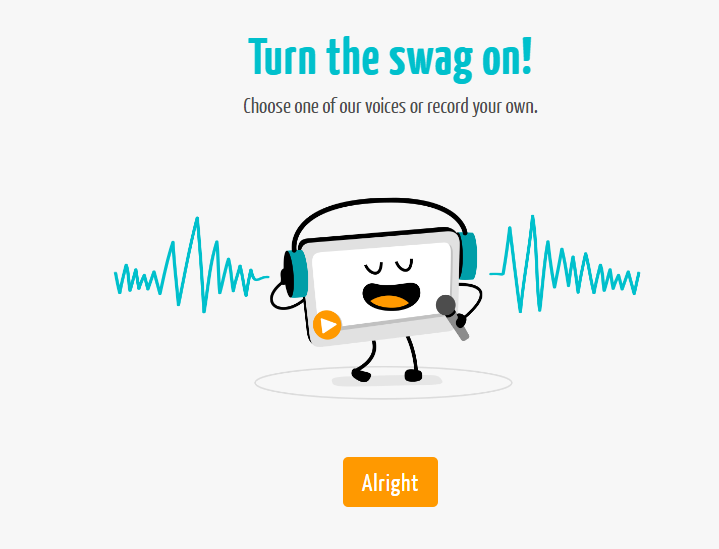 • Play the file for checking if everything is alright. Once you are satisfied with your creation tap on 'Finalize Video' option.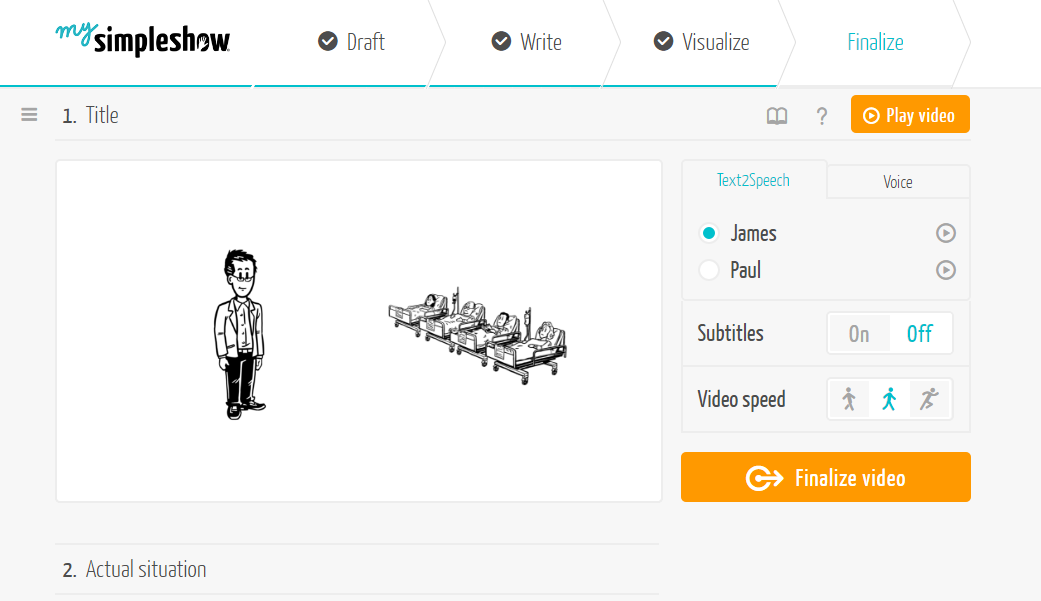 • Once the media file is ready, you will receive an email on your registered mail id. You need to wait a little. After the file is ready you are free to share it, edit it or delete it.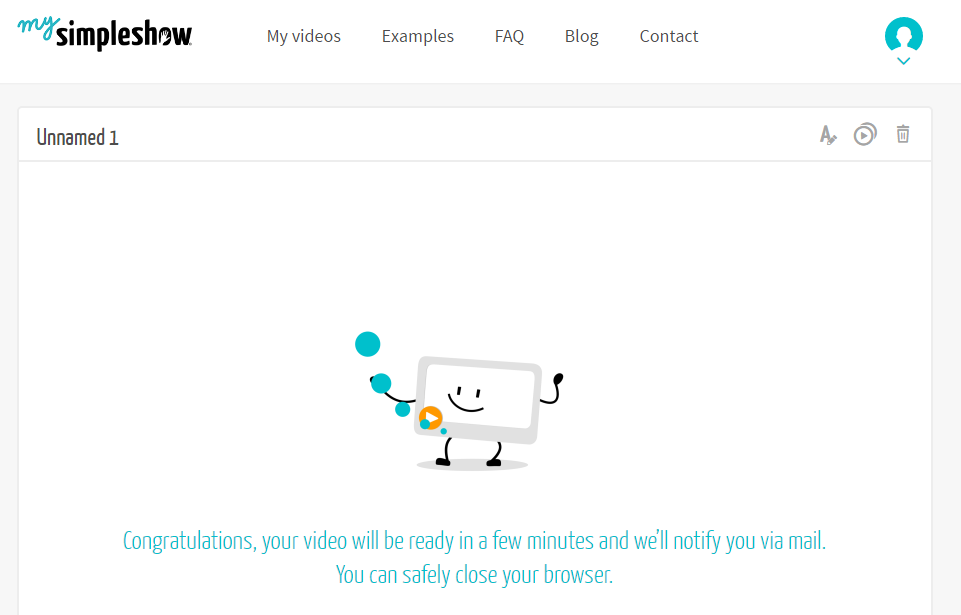 So, these were some of the steps that you need to follow for creating awesome illustrator videos using MySimpleShow too. It is a handy online tool that can work phenomenally for the users. You must use it maximally unleashing its potential.
Pros
• The tool is user-friendly.
• You are free to use thousands of illustrations provided by this tool and even have an option for uploading your own images.
• The content can be previewed before finalizing them.
• The media file can be shared easily with your audience on YouTube.
• It can make you a great storyteller.
Cons
• Few times we saw bit odd images, not always 🙂
The Last Words
If you work looking for some extraordinary web tool for creating the stunning videos then MySimpleShow can come to your rescue. The collection of thousands of images and different storylines makes it really interesting for the users to pick the best. Moreover, the rich user interface provides you every means to customize your videos in most efficient manner. If you haven't used it yet, it is the time now!