What type of games comes to your mind when you hear online casinos? A typical online casino will have different games such as table games, slots, video games, and specialty games. However, online slots must be up there as they are definitely some of the most popular games in a typical casino.
Online casinos feature different types of slots, and some of the most common include 3, 5, 7 reel machines, video slots, fruit machines, classic slots, progressive slots, 3D slots, Single and multiple payline slots. You may thus end up being spoilt for choice. We linked up with our expert Michelle Thomas (check profile), to share some of the most popular titles in the online slots space:
What are online slots? Are they famous in Canada?
Online slots are gaming machines that rely on a special mathematical program known as "random number generator." RNG thus produces a sequence of numbers every time that you click the button to spin the wheel.
Which slot machines have the best odds? Slot machines vary, and understanding what they offer is only possible when you rely on expert platforms such as https://casinocanada.com/. Most of the online slots provide 5 reels, which offers a ton of winning possibilities.
Some of the major titles in the Canadian online slot market
Mega Joker (NetEnt)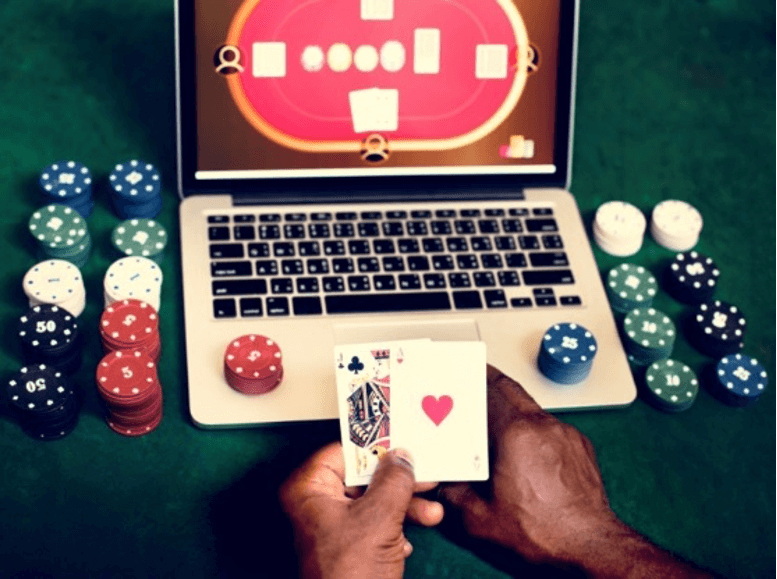 You do not need to worry about the chances of landing at the best odds online casino as long as this game is on offer. Mega Joker has an RTP of 99+% RTP, making it one of the most rewarding games in the Canadian market. 
The slot pays out quite frequently, making it attractive to most players. However, its progressive jackpot does not get very large. The RTP on this game is based on the money wagered, and placing a single coin may plummet the RTP to miserable levels. 
Gonzo's Quest – 96% RTP
This is the slot that fits adventurous Canadians. You will pair up with Gonzo, who is on a quest to find the lost city of El Dorado. Your role and Gonzo is to hunt for treasures that are believed to be in this city. The theme of the game shows how colonial America was and a good historical game. 
This 5-reel video slot game has an interactive user interface and awesome graphics. The RTP of this game in most casinos averages at 96%. The game also features loads of bonuses that you can collect as you progress. 
Mega Moolah (Microgaming)
This Microgaming slot has been rated as one of the all-time slot machines in the online casino world. The Mega Moolah slot is packed with loads of features but still remains easy to learn and play. The slot has numerous jackpots that are triggered randomly whenever you hit the jackpot wheel. 
Some of the jackpot categories you get from this slot include mini, minor, major, and mega jackpot. The beauty of this online slot is that you can win huge even with small bets. One of the biggest wins on Mega Moolah was over €.17million after the player wagered €.25 wager. 
Holmes and the Stolen Stones
The game developed by Yggdrasil is becoming famous in the Canadian online casino space. There are 5 different progressive jackpots that you can try and go home with some good cash if you are lucky. Its RTP is 96.8%, making it one of the best casino odds games you will find in a typical casino. 
The theme of the game is a classic Sherlock Holmes, where the player searches for stolen stones. The stones in this game represent jackpots, and finding them means you go home with loads of money. 
Starburst 
This game has an RTP of 96.01% and offers the players a chance to win over €50,000. Starburst is also known for its numerous free spins for players lucky to earn wild symbols that usually appear on the game's 3 middle reels. 
The theme of the game differs from what you are likely to find in most online casinos. It is an awesome slot to try if you want to reminisce about some of the games you played as a kid. 
The search for slots best odds is easy when you are armed with the above information. We will keep updating our list and looking out for new slots to ensure that you are always informed.