Short video tutorials have a lot of advantages and not a single disadvantage. To create a truly brilliant project, check out the explainer video company. Although you can make good options yourself. But this requires a little preparation. You need to pay special attention to the concept of the video and the selection of tools for shooting and editing. Prepared material in advance will save processing time.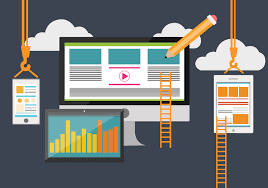 What is an Explainer video?
Animation explainer video can be either a full-fledged clip or a presentation from slides. You can merge video and presentation, or insert photos over video. It is also possible to apply acceleration, deceleration or fading effects.
The main purpose of create explainer video is to present a product or service. This can be a regular advertising move or full-fledged educational content. For example, if you are presenting a technically complex device to the public, demonstrating a simple video tutorial is the best concern for potential customers.
Are other companies using explainer videos?
Many brands use this trick as additional advertising. When launching a new mobile application, development companies shoot videos demonstrating the new functionality. When it comes to simple products like a razor or shampoo, brands make a short story that captures the prospect's pain. And so their product can solve all your problems. Of course, the purpose of this video is not training. Therefore, creative teams focus on humor or acute social problems.
Why are explainer videos so popular now?
The rhythm of people's lives is now very fast and continues to accelerate. Many people are too lazy to read instructions. Due to the constant work at the computer, reading can even cause pain in the eyes. Short videos with concentrated information help you get the most out of it and not get tired. That is why it is so important to avoid introductions and lengthy discussions. Show that you value your clients' time.
How Do I Create an Explainer Video?
Choose a program for creating training videos and edit a video. You can also entrust the technical part to professionals. After filming, editing is next. Experts usually use two popular programs for this: Sony Vegas and Adobe Premiere. Each of them requires careful study. It will be difficult for a beginner to understand the functionality.
However, if you want to make a simple video tutorial without complex special effects, you can use other software that is easier to use. Many people manage to come up with an interesting solution consisting of slides in PowerPoint. It turns out a presentation with video accompaniment.
But it's better to use special templates. They can be found online and not even downloaded to your PC. The peculiarity of most of these templates is that all functions are available in a separate PowerPoint tab.
Online templates have all the features you need to create instructional videos. Which is convenient. The video will be based on any presentation or screen recording. Even a series of screenshots will do. Making a video tutorial is not the end goal. It is important that the content finds its viewer. To get the most views, you need to understand where your audience is most likely to seek help with learning.
Special programs offer several publishing options:
• Website or blog. Convert the lecture to HTML5 so that you can download it on the Internet.
• Platforms for videos like YouTube.
• Social networks. Upload a video presentation to the cloud storage and send a link to the material by mail or on a social network.