Due to technology advancements, the world of gaming is changing from year to year. The kind of entertainment once found only in land-based casinos is now available with just a few mouse clicks or finger taps. Wherever you are, you can place a sports bet, play your favorite slots, table and even live dealer games.
The casino industry is getting more engaging and thrilling every day, so let's see what improvements and latest releases mobile game developers have in store for us.
Mobile game developers are bringing casino games to the new era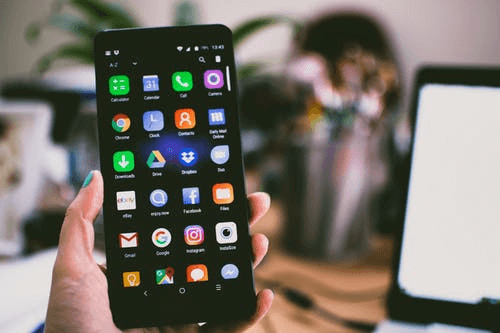 Since most people enjoy playing games on the go, developers had to adapt to this important request. Optimizing releases has become common practice, and all major developers are on board with it.
Statistics show the gaming industry will only grow.
According to the latest estimates……by 2019, the global revenue of the online gambling market will reach $59.79 billion, which is a 13% increase compared to 2017.
The following factors are responsible for such industry growth:
Huge advancements in technology
Lower transaction and operating costs than traditional gambling institutions (land-based casinos)
Access to a much wider audience
Ability to easily attract clients from around the globe
The possibility to provide a richer variety of services
These factors have triggered online casino gaming development. As a result, gaming software companies have become more and more competitive.
As the tide shifted, developers followed and enhanced their platforms, software features, graphics, interfaces, and compatibility to mobile devices.
By implementing such changes, we have seen reputable developers such as Microgaming, NetEn, Play'n'Go amongst many others who have evolved into providers that can offer interesting games on all devices.
In fact:
Almost all online casino games providers these days are developing mobile-friendly content, as the only way to stay competitive.
With stable internet connection as the only requirement, mobile games are taking over the field and their popularity is rising rapidly
Latest Releases with Exciting New Features and Thrilling Gameplays
While a fiercely competitive market can present a problem for some game developers, players are enjoying a lot of benefits. Games are becoming more interesting and diverse, and new releases are appearing quicker than anyone can keep up. It is quite a long list, but some games do stand out from others.
One of the best releases is the new title by OneTouch. This mobile-first gaming developer recently decided to go back in time and provide a fun and highly engaging steampunk-themed slot. Combining elements of history with a tech twist, this 3-reeler provides beautiful graphics and unique special features.
Better yet:
Since the developer recently signed a deal with EvenBet Gaming, their full HTML5 portfolio will be available to players in 26 different countries.
Another great slot releases worth mentioning are:
Way Out Wilds– unleashed by High 5 Games in cooperation with Relax Gaming
Honey Honey Honey– Pragmatic Play sweetened their portfolio with a slot buzzing with bonus rounds and other special features
Reel Rush 2– a true treat by NetEnt for all lovers of high volatility games, it comes with 8 random features!
Of course, we have to honor Evolution Gaming whose Monopoly Live received a prestigious award – Game of the Year – at EGR Operator Awards 2019.
New Trends in Casino Gaming
In addition to developers optimizing their products for mobile devices, there are plenty of new improvements that enhance the overall playing experience at online venues.
Enhanced Security
Fraudsters, hackers and burglars are looking for weaknesses of online platforms to relieve players of their money and steal confidential information. This is a threat that most casinos are taking very seriously and work around the clock to seal off any openings for such fraudulent activities.
Moreover:
New General Data Protection Regulations (GDPR) rules must be adhered to religiously by all casinos. Also, new security drills are being developed and implemented to carry out monetary transactions to and from online venues more safely.
Improved Live Casino Games
Technology allows players to interact with live dealers and participate in live games on their electronic devices.
This field is greatly monopolized by two major gaming corporations – Evolution Gaming and NetEnt. While other providers are trying to breach it, you will usually encounter releases by these brands when playing at live casino sections.
They offer mostly two options – Roulette and Baccarat, the formats that might not be so popular owing to the high running cost. It entails having an effectively working croupier and camera crew, which bring added expenses.
However:
Following the development and demands of the market, new live games are coming out. There are bingo options, blackjack and other types of games that now have their live versions available.
Demand for online live casinos is on the rise, and with it the interest of other providers to establish their presence in this lucrative field.
Use of Cryptocurrencies

Cryptocurrencies are revolutionizing the gaming scene offering better and safer ways of playing.
Since they operate independently of banking institutions, they are cutting off any loopholes that may be used by marauding fraudsters, guaranteeing the safety of players.
The anonymity of cryptocurrency exchange platforms are the main thing that makes some gambling regulators reluctant to incorporate them as payment methods. Since many regulators have strict laws in place requiring verification of funds to prevent money laundering which does not allow for anonymity, this is a major issue for implementing cryptocurrencies in the gambling industry.
While there still isn't a widespread solution, most legal systems are coming to terms with the inevitable use of Bitcoin and accepting it as a form of legal tender for conducting online business. Therefore, casinos are adopting the use of cryptocurrencies when they are not at friction with any legal system.
Changes in legislation have to be made for this currency to be accepted as the worldwide online method of payment, but the estimates are optimistic.
Virtual Reality
2019 brought a thrilling new trend allowing players not only to play casino games, but also be a part of them. You can sit in your home, office or anywhere else you please and compete with other players virtually.
The virtual reality headset has joined the latest trends for mobile casino games. It has already gained popularity since it provides a real casino experience without the hustles of traveling to venues.
Furthermore, the level of interactivity and socialization is just like you are set on the physical playing table.
In the future, it can lead to cuts in running costs of casinos significantly, which could be a win-win situation for both owners and players.
It is a new trend, but it is here to stay and be perfected by new technological improvements.