Top 7 NetEnt Slots to Play in 2022
One of the industry's most honoured and celebrated software companies is up for review. We highlight their top 7 slots that are an absolute must for players this year that are set on experiencing the best new and old titles that come from their catalogue of award-winning games.
Game provider NetEnt is a Swedish company that began developing online casino games in 1996. During their involvement within the gambling industry, they have been a pivotal force in the evolution of online gaming and have helped to create and stretch the boundaries of gameplay. In 2017, they developed the first Virtual Reality video slot machines with Jack and the Beanstalk. They branched into live dealer gaming in 2018, and it was back in 2013, that NetEnt made their first mobile adaptable game, which was many years ahead of the industry.
During their time, it is safe to say that they have won every award possible in their field. Their production rate is easily amongst the top 5 in the world, with an average of 2 slots released per month. More than 90% of online casinos around the world use their products and the same goes for Betiton Casino. At Betiton, you can enjoy a wide variety of NetEnt slot machines and, as this review has set out to introduce, these are the 7 top NetEnt slots to play this year.
Enjoy these games as both free demos and real money slots that can be accessed and played via mobile with no downloading needed.
1. Twin Spin Megaways
Gaming Stats: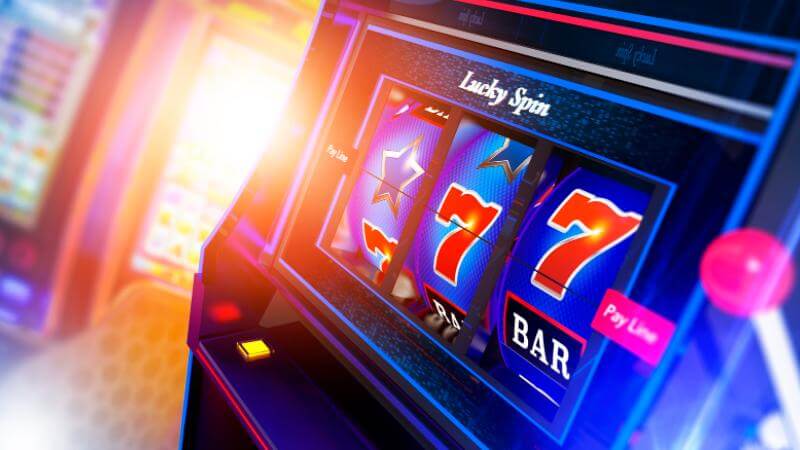 RTP: 96.04%
Volatility: High
Release Date: 2020
Bonus Features: Free Spins with Multipliers. Up to 117,649 Ways to Win
Jackpot: 38,000x the sake
In the top spot is one of the newer games in this top 7 list, having only dropped in 2020. This is one of the first NetEnt games to instil the Megaways feature that, in this case, presents a staggering 117,649 ways to win.
Betting starts at a cost per spin of $/€0.10 and maxes out at $/€100 per spin. The game comes with dynamic in-game features that include a Twin Reel feature, Avalanche feature, with Wild Multipliers of up to x3 your winnings. Bonus features include up to 15 free spins.
This is a high volatility game, which is recommended for high roller players. For those who are playing with a budget, play with caution. The RTP comes in at 96.04%, which is the predicted payout rate of the game.
Additional Games in the Series: Fruit Shop Megaways, Dazzle Me Megaways, and Divine Fortune Megaways.
2. Divine Fortune Megaways
Gaming Stats:
RTP: 96.09%
Volatility: Medium/High
Release Date: 2020
Bonus Features: Free Spin, Wild on Wild, Free Spins Bonus Wins, and Falling Wilds Re-Spins. Plus, up to 117,649 Ways to Win
Jackpot: 38,000x the wagered bet
Divine Fortune began life as one of NetEnt's first major progressive jackpot games that could reward game players millions if lucky to land its jackpot. The Megaways feature of this release brings the mythological game back into the realm of 'regular' slot gaming.
Cost to spin starts at $/€0.10 and caps at $/€100. The game host four incredible in-game features and bonuses that include winning up to 20 free spins and a 500x multiplayer to your bet. As this is a Megaways game, there are 117,649 ways to win from this slot machine and the jackpot comes in at 38,000x your bet.
The volatility is medium/high, so it offers a mixed performance that pays well at a profit but can be infrequent at times. The RTP of this slot comes in at 96.09%, which is only slightly less than the original feature that scored 96.59%.
Additional Games in the Series: Divine Fortune (original/progressive), Fruit Shop Megaways, Dazzle Me Megaways, and Twin Spin Megaways.
3. Jack Hammer
Gaming Stats:
RTP: 96.96%
Volatility: Low
Release Date: 2010
Bonus Features: Free Spins and Multiplier
Jackpot: Capped at $/€250,000
The Jack Hammer slot is one of the older titles on this list and is a NetEnt cult classic. To give it its full title, the slot is called Jack Hammer Vs. Evil Dr. Wutten. This is a slot noir with a heavy comic crime theme that boasts lush animation and brooding colour.
The cost of play begins at $/€0.25 per spin and reached up to $/€250. The features of the video slot include Sticky Wins, which hold position for re-spins. You can also land up to 30 free spins that come with a 3x multiplier. There are 25 paylines to this game that help you to land a jackpot which is capped at a quarter of a million in prize money.
Jack Hammer comes with a low volatility setting, which means it payout frequently, not necessarily with profit, but ideal for those who have to play to a budget.
Additional Games in the Series: Jack Hammer 2: Fishy Business.
4. Hell's Kitchen
Gaming Stats:
RTP: 96.07%
Volatility: Low/Medium
Release Date:2021
Bonus Features: Gordon's Bonus Games, Team Challenge Free Spins and Order Up Multipliers
Jackpot: 1000x wager
If you can't stand the heat and blue air, then you won't want to step inside Gordon Ramsay's kitchen. This official slot based on the TV hit show Gordon Ramsay Hell's Kitchen, takes you into the celebrity chef's world of gastro gaming. Here you get to dine on juicy jackpots and feast on flavoursome fortunes.
The cost to experience this masterclass that NetEnt and Gordon have cooked up begins at $/€0.20 per spin but carries a staggering $/€400 max spin cost. This is what helps you to win a phenomenally large jackpot that is 1000x your wager.
Features of the game include Ramsay's Wild features, the Team Challenge that can reward up to 15 free spins, and the Order Up feature with a x3 multiplier. The Gordon's Bonus Game triggers when there is a tie during the Challenge or if the chosen team wins. This bonus game is a pick-me round, with a potential 5x multiplier to be added to your bonus round winnings.
This is a 20 payline feature with a 96.07% RTP rating and carries a low/medium volatility, which makes it great for budgeting players that can win frequently and make a profit.
Additional Games in the Series: We recommend other official titles by NetEnt like Narcos, Jumanji, and Guns 'n' Roses.
5. Gonzo's Quest
Gaming Stats:
RTP: 95.97%
Volatility: Medium/High
Release Date: 2011
Bonus Features: Avalanche Multipliers
Jackpot: 2500x your bet
Gonzo's Quest is perhaps one of the most popular NetEnt games to exist. Having spent over a decade on the circuit, it presented players with an innovative tumbler feature, which essentially removed the concept of slot reels and used a system that dropped blocks of symbols instead. The game also boasted 3D animation and presented new ways in which games could be won.
Cost of play starts as low as $/€0.20 per spin and capping at $/€50. The jackpot of this game is 2500x your wagering cost per spin, which isn't the highest and is a sign of the game's age. The game carries one special kind of feature, and this is the Avalanche Multipliers, which can reward up to 15x what you win. The volatility setting is at medium/high, so it can be profitable but expect some difficult play in its frequency to drop wins.
Additional Games in the Series: Gonzo's Gold and Gonzo's Quest Megaways.
6. Starburst
Gaming Stats:
RTP: 96.09%
Volatility: Low
Release Date: 2012
Bonus Features: Win Both Ways, Expanding Wilds with Re-Spins
Jackpot: Capped at $/€50,000
Featured inside of nearly every casino online, you cannot think of NetEnt without this game springing to mind and vice versa.  Starburst is the most iconic of NetEnt games, no one knows how or why, but for a long time, Starburst was heavily used in promo marketing for free spin bonuses.
The cost per spin ranges between $/€0.10 and $/€100. The jackpot to be won from your wager is capped at $/€50,000. This is another indicator of how old the game is, but for an old slot, it came with some ground-breaking features.
Win both Ways allowed wins to be formed from both sides of the slot, which broke conventional methods. The game was void of any specific bonus rounds, instead, they implemented a Starburst Wilds feature that expanded and triggered re-spins for a favourable payout.
The low volatility made winning frequent, which makes it highly appealing to players.
Additional Games in the Series: Starburst XXXtreme and Starburst Megaways.
7. Rage of the Seas
Gaming Stats:
RTP: 96.04%
Volatility: High
Release Date: 2020
Bonus Features: 5488 Ways to Win, Free Spins, Expanding Reels, Multipliers
Jackpot: 1000x stake
This is a game that typically defines what NetEnt is all about when it comes to innovation and development. It is truly remarkable and is perhaps one of the top 10 games to be released in 2020 by any developer. We're taking expanding reels that take the ways of winning up to 5488 ways. This slot has Stacked Wilds, Spreading Wilds, reel upgrades, and multipliers. There is also the possibility to win up to 12 free spins.
Cost per spin has a range between $/€0.10 and $/€400, and with a 1000x jackpot return, you could win up to $/€400,000. However, take note of the high volatility setting. This is a hard game to play, ideally suited for high rollers and advised to pass for those with limited funds.
Additional Games in the Series: Other pirate-themed games by NetEnt include Pirate from the East, Ghost Pirates, and Reef Raider.