LiveCanvas is an awesome WordPress Page builder plugin based on Bootstrap 4. It helps users craft quality HTML and CSS web pages and do live editing. Users can create super-fast websites that can live inside WordPress or be published as static website on the web. A live HTML code editor makes it possible for you to refine the visually generated code. The plugin is engineered for high performance. It lets you build great web page that are fast and helps you improve SEO. It is purely built in Bootstrap 4. Let's explore more about this plugin.

Top Features of LiveCanvas Plugin
It's an incredible tool for web designers which acts like a page builder, an HTML editor, and a website maker while freeing your creative soul to do experiments. If you love WordPress and Bootstrap 4, this is for you.
Light Footprint: It is a totally packed webpage building solution. You don't require additional plugins to be installed in order to provide functionality to this plugin.
Top Performance: Create websites with minimal foundation. You just need WordPress and UnderStrap theme. The plugin doesn't add extra JS or CSS.
No Restrictions: There are numerous WP themes and plugins that force you to strictly follow their logic. Enjoy higher level of freedom with LiveCanvas. If you are a coder, you will love it.
Frontend Based: You just need to click on text and images to edit them. This will feel much better than searching the backend to find which hidden option panel changes that specific label.
Edit History: You can handle standard WordPress revisions and go back to the case from where you messed up the things.
Write your own Shortcodes: Users can easily integrate the well-known shortcodes and widgets into their custom designed pages.
Visual Building and Scaffolding: Create mobile-ready pages by enabling an easy workflow to prototype,
Refine and Edit HTML: There are no boundaries when you are working with LiveCanvas. Steal all HTML and CSS code samples that you find on the web and try them here.
Create your Own Blocks: You can build your own local library of HTML snippets and reuse through your projects.
Build Footer: You can design footer inside LiveCanvas and ditch the traditional WordPress widgets. Entire footer can be customized in your own style.
UnSplash Photo Stock: You get an unlimited free source of high-quality images on your fingertips. Experiment with different images from design standpoint.
The Setup
Download and install the plugin on your WordPress site. You will be required to install 'UnderStrap' theme as well in order to make sure that the plugin functions well.
Go to LiveCanvas and click on "Create new LiveCanvas Page Draft". It will help you create your first page using this awesome page builder.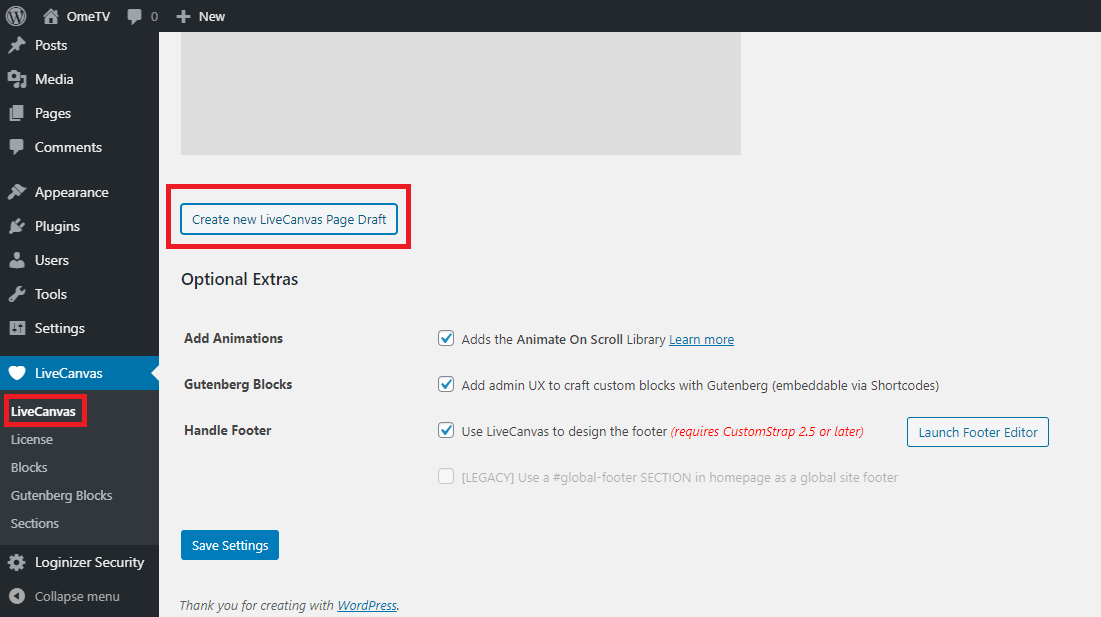 A new window with pop out from the top. Give a suitable name to your page.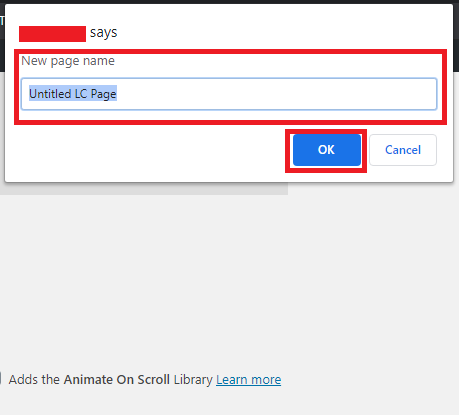 Your original page looks like this: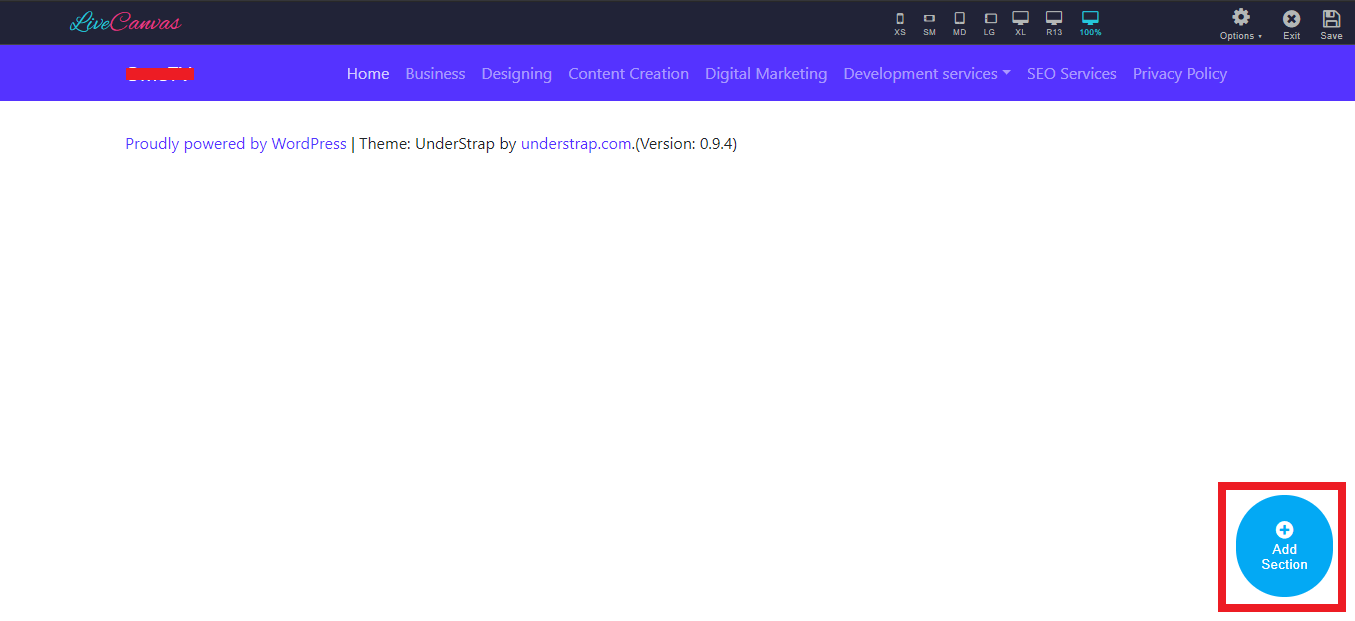 Click on 'Add Section' on the bottom right and start modifying your page.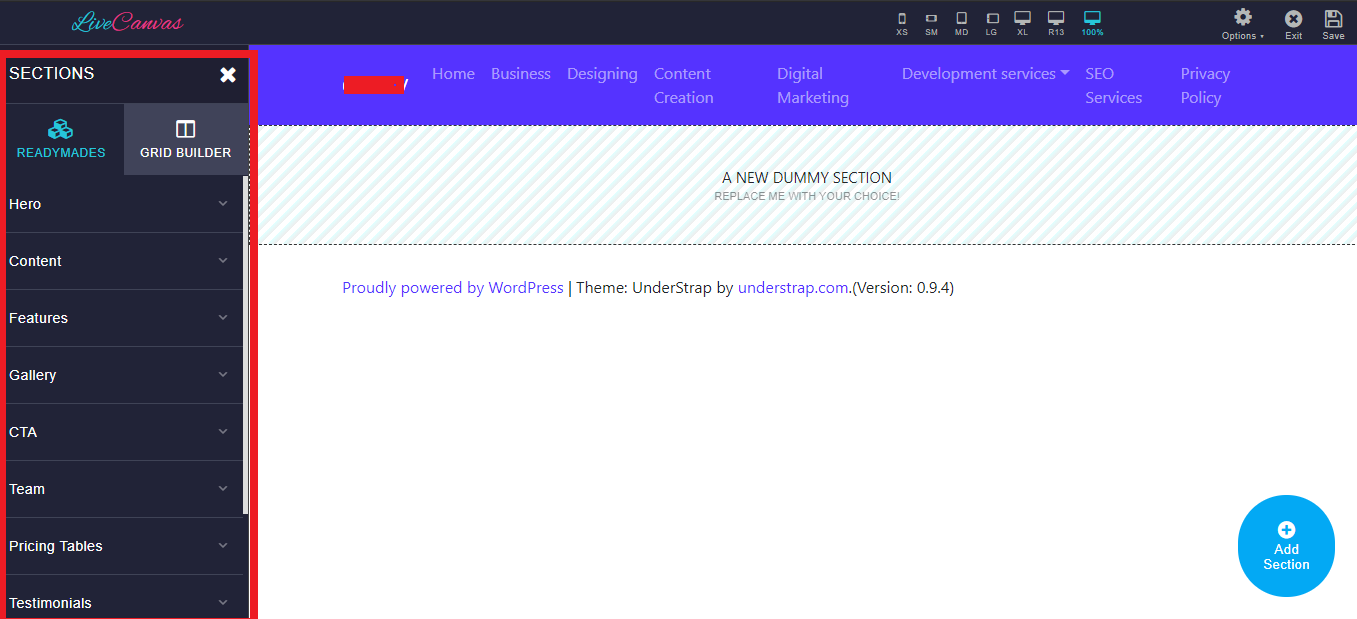 There are a lot of options to play with. You can add content boxes, add gallery, add CTA buttons, pricing table, testimonials section, media and even your own HTML section.
After adding different sections to my page, the page looked like this.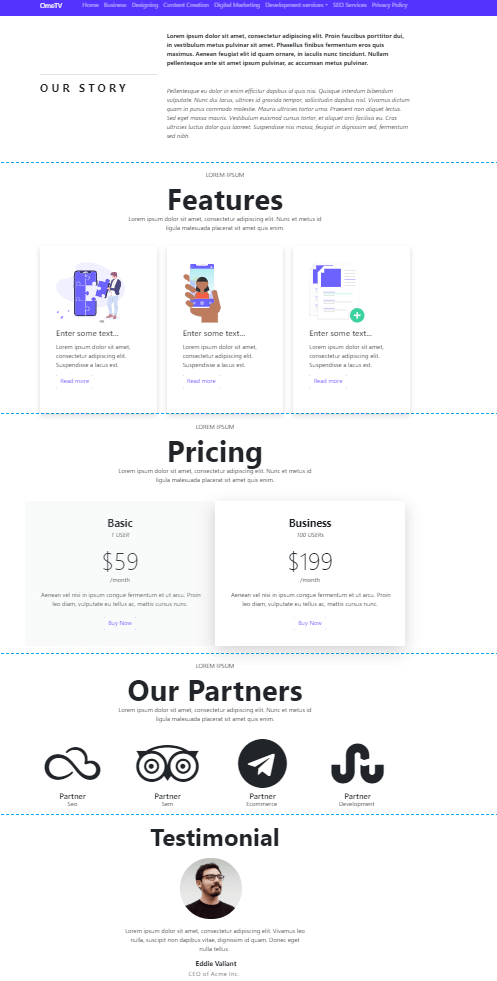 You are free to add your own HTML to the sections and make them look prettier.
Click on 'Save' button to make the changes.

Go to 'Grid Builder' to create grids and add them wherever you want. Once you have added desired grid, you can add blocks to it.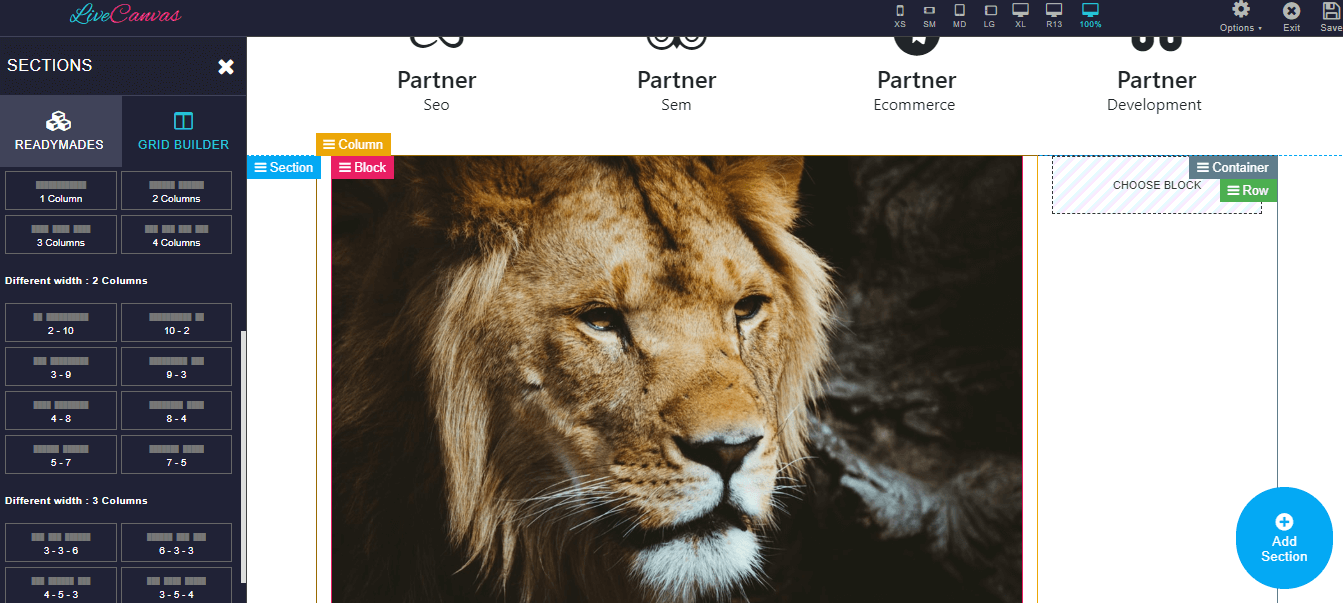 You can even add your own blocks to the plugin and use them on the page.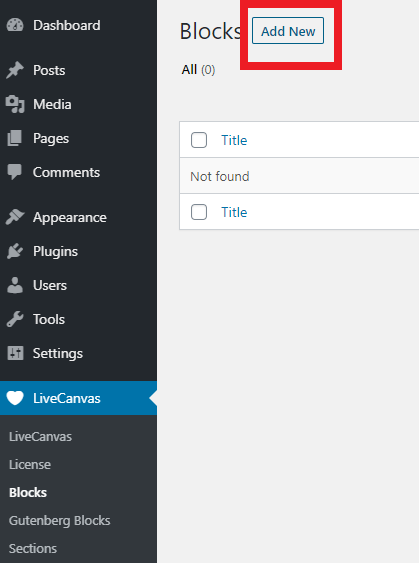 Pricing
LiveCanvas offers two types of plans. One is for web designers (the Pro plan) while the other one can be used for companies (the Lifetime plan). The plugin can be used on unlimited websites once you buy the subscription. The 'Pro' plan costs you $79/year with 1 year updates and support while the 'Lifetime' plan costs you $199 and you receive lifetime updates and support.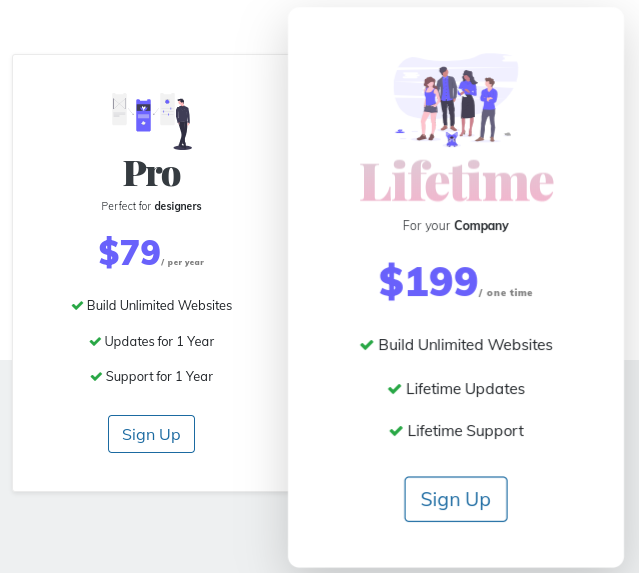 The Bottom Line
LiveCanvas is one of the simplest WordPress editors that offers so many customization options. You can create superfast webpages and boost your SEO score. Moreover, you can customize your site in your own way if you have good hand over HTML without breaking the responsiveness. What else do you need?