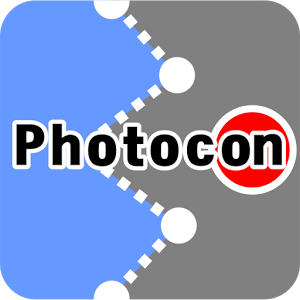 We have came across a number of photo editing apps recently and most of them had too many features in it that would make them little hard for usage. Moreover you have to spend at least half an hour trying out every feature of it.
What's interesting fact is that most of us will be using one or two options like adding text to picture or joining two pic's etc. If you think you are a person like this then why should you use such big applications in your mobile?
For simple guys out there today we are going to review Photocon a newly designed simple photo app by Sergei Solovyev that takes your picture and helps you in instant editing with next image.
So how?
After you take the first picture simply draw a line on the screen where you want your next photo to be joined then point your camera to that object and hit the shutter button, there you have your instant image joiner.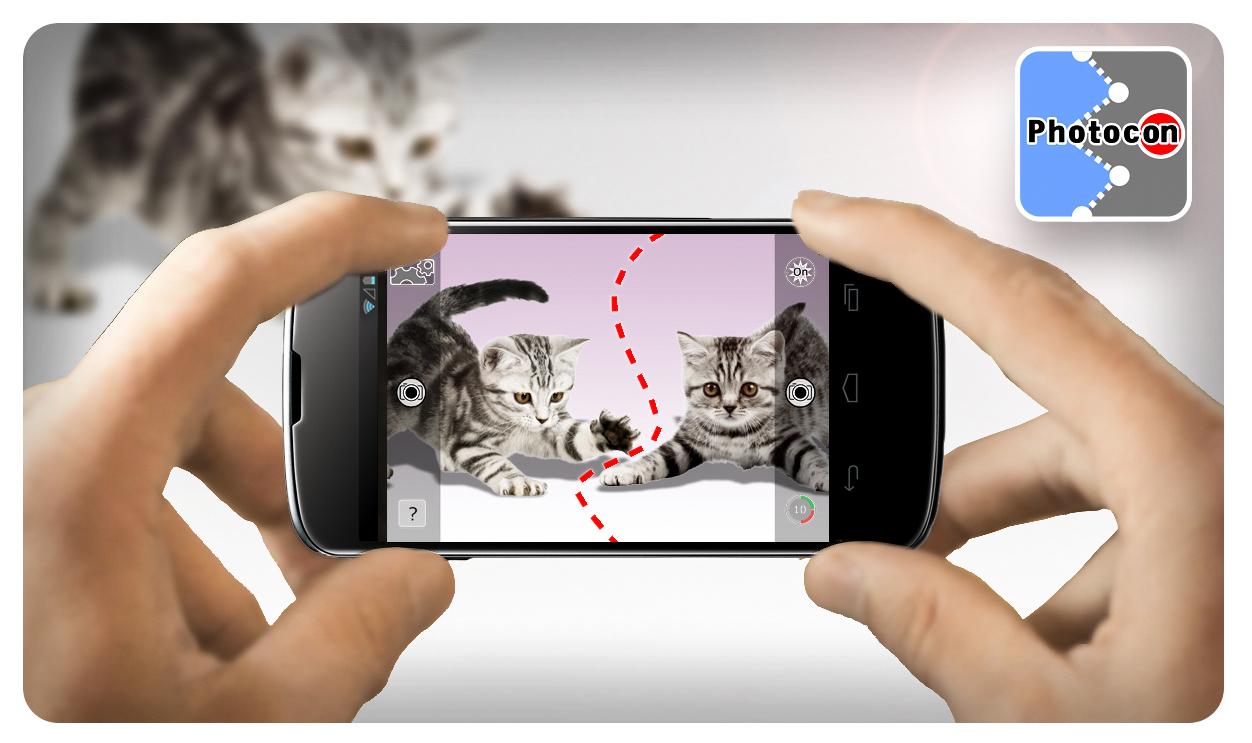 As this is the time of selfies we find this app to be more noticed among the youngsters as it can take two images of you with different styles.
What's more?
You can instantly share it on social networks like Facebook or you can save it to your gallery.
For taking selfies developer has also added a timer
Full version is completely free of cost
There is not even a single ad that pops up when you are connected to internet even though it's free.
Now talking about the user interface
It looks more like a traditional one with two shutter button located on center of two sides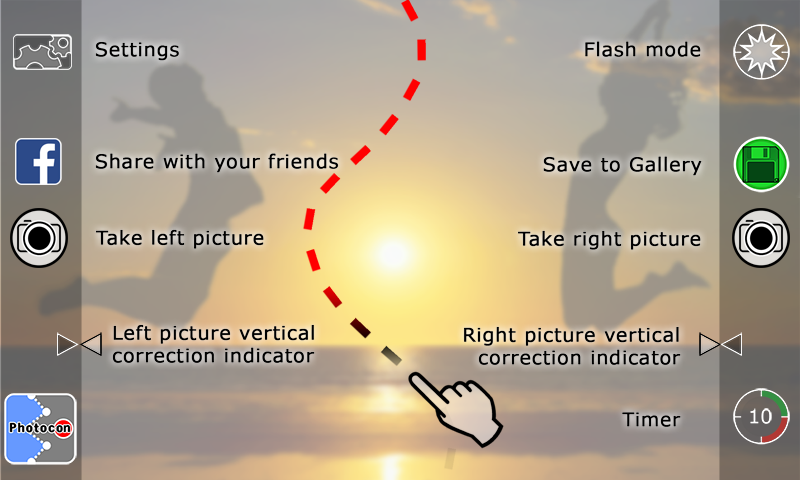 Here is full video of the above
Something we didn't liked
Even though the Google PlayStore listing says that it compatible from ice-cream sandwich, in our experience the app didn't worked in our xperia ray
Hope to see a better ui like material design
Final thought
Photocon seems to be a great solution for guys obsessed with taking crazy selfies.
Get it free from PlayStore