The ability to manipulate a Portable Document Format or PDF comes in all shapes and sizes. Users want at least the basic functionalities of a PDF Editor for it to be considered a good choice. However, some editors managed to curate a benchmark that can be surprising for people looking for a PDF editor. SwifDoo PDF is a powerful budget budget-friendly for all the people out there. It serves a bunch of services without having to pay as much as Adobe's Acrobat DC. This is the full review of SwifDoo PDF where you will learn about its tools, interface pricing, etc.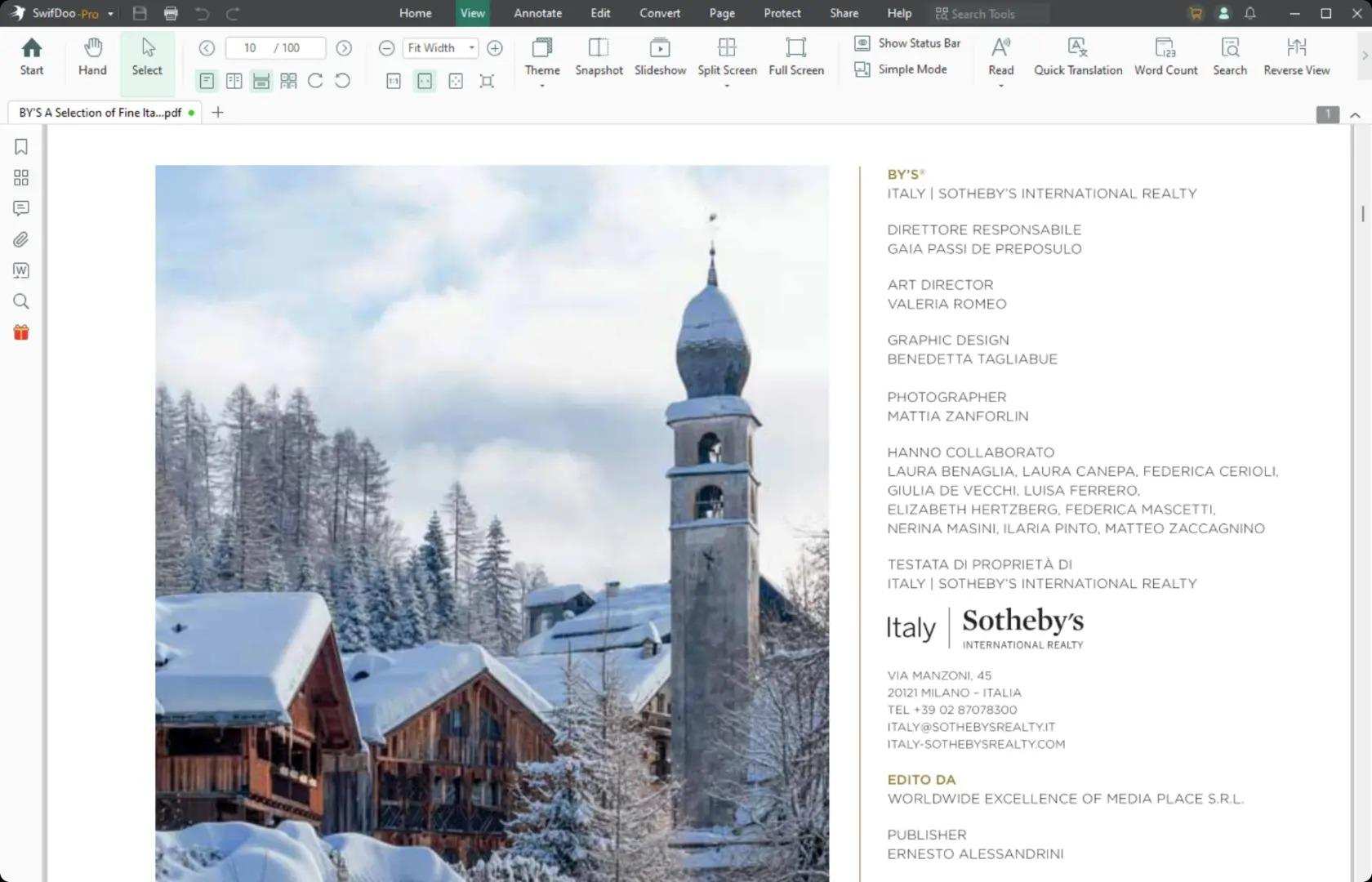 What is SwifDoo PDF?
SwifDoo PDF claims to be an easy portable document format editor. Users can easily edit and crop images inside PDF pages. Adding a text box and editing existing text is also seamless here. Another good touch in SwifDoo is that users can find and replace words.
Converting in SwifDoo PDF is another strong point as it can convert .dwg, .dxf, .doc, .jpg, and many more into PDFs. Similarly, you can convert PDF to other formats as well. You won't find any suitable format of any kind to be incompatible with SwifDoo PDF conversion. During the conversion of formats, there is no evidence lost or data lost.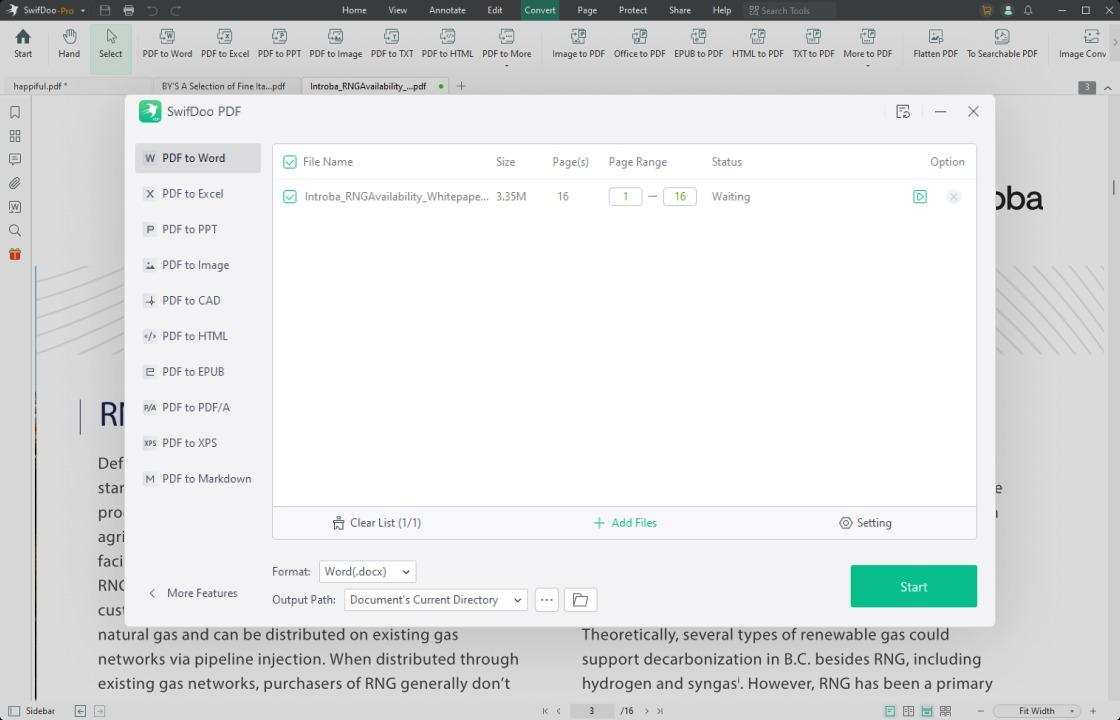 Interface
SwifDoo PDF packs a lot of features that you can access through its simple UI. Across the board, nine tabs are intuitively labeled. Each tab or label also has its own toolbar which users can access by clicking on it. The interface editor also lets users streamline their workflow by letting them organize the tools based on the most used.
Powerful Sidebar
Whenever you are looking at or inspecting a PDF, you can use the sidebar in many ways. SwifDoo PDF allows its users to utilize the sidebar which can be used as a thumbnail viewer, convert PDFs and annotation, etc. Moreover, users can search for specific content or words from the sidebar.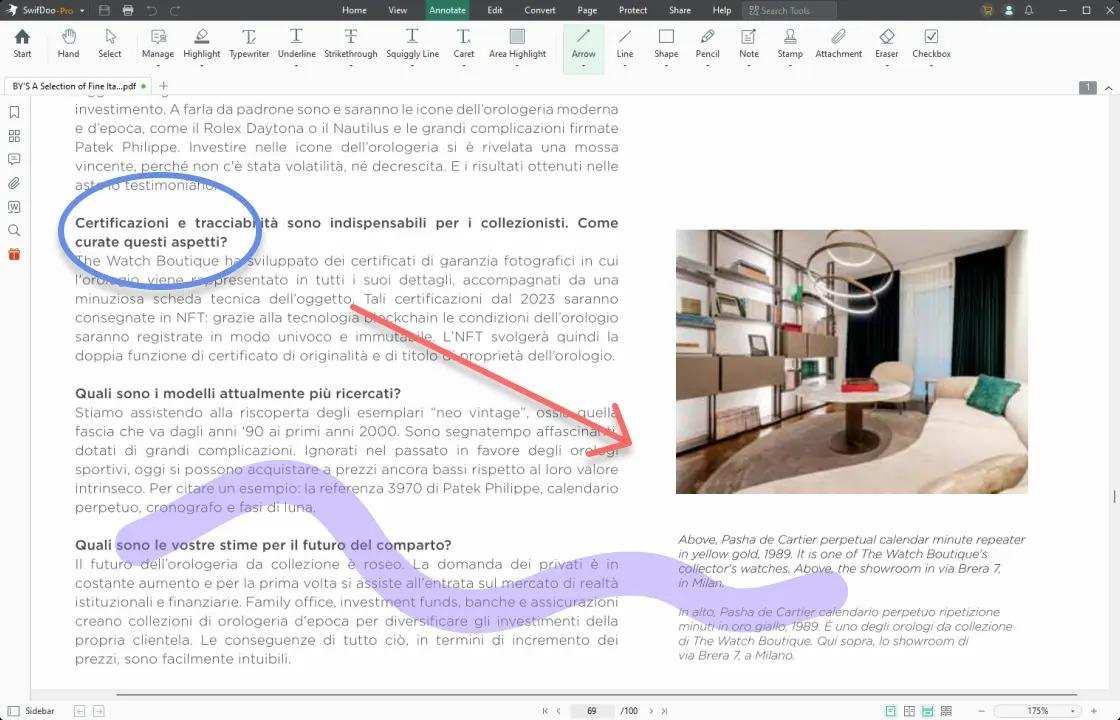 Modifying/Editing of Documents on SwifDoo PDF
SwifDoo PDF makes editing PDFs as simple as editing a Microsoft Word document. To edit any PDF, click the 'Edit' button on the 'Home' page to open editing tools. When in edit mode, adding and removing text is simple, and you can change the font, color, and style just as you would in a regular text document.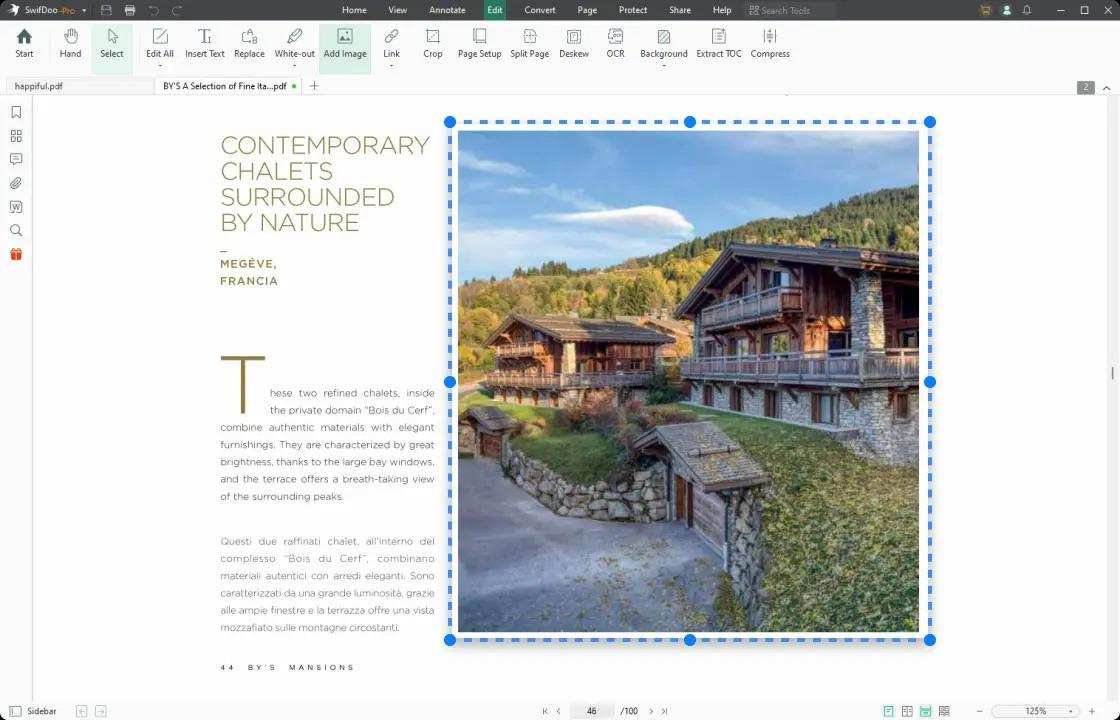 You may use the text-box tool to include and edit text blocks. Additionally, you may use a white-out tool to cover private data with a color of your choice utilizing a capability that is offered. To more about editing PDFs, you may want to know how to edit PDFs on Windows.
When it comes to images, all you have to do is drag and drop the image using the image tool. After that, you can further edit the pictures by right-clicking on it. The editing options in SwifDoo PDF include cropping, rotating, opacity and completely replacing the image.
Collaboration tools
A PDF editor without any collaborative tool feels like a useless PDF viewer. As a result, most of the PDF editors these days comes with a collaborative tool. SwifDoo PDF also has ways to share and receive documents. Within the editor, you can share PDFs via email. Moreover, you can connect your Google Drive or Dropbox for easy sharing over the cloud.
Security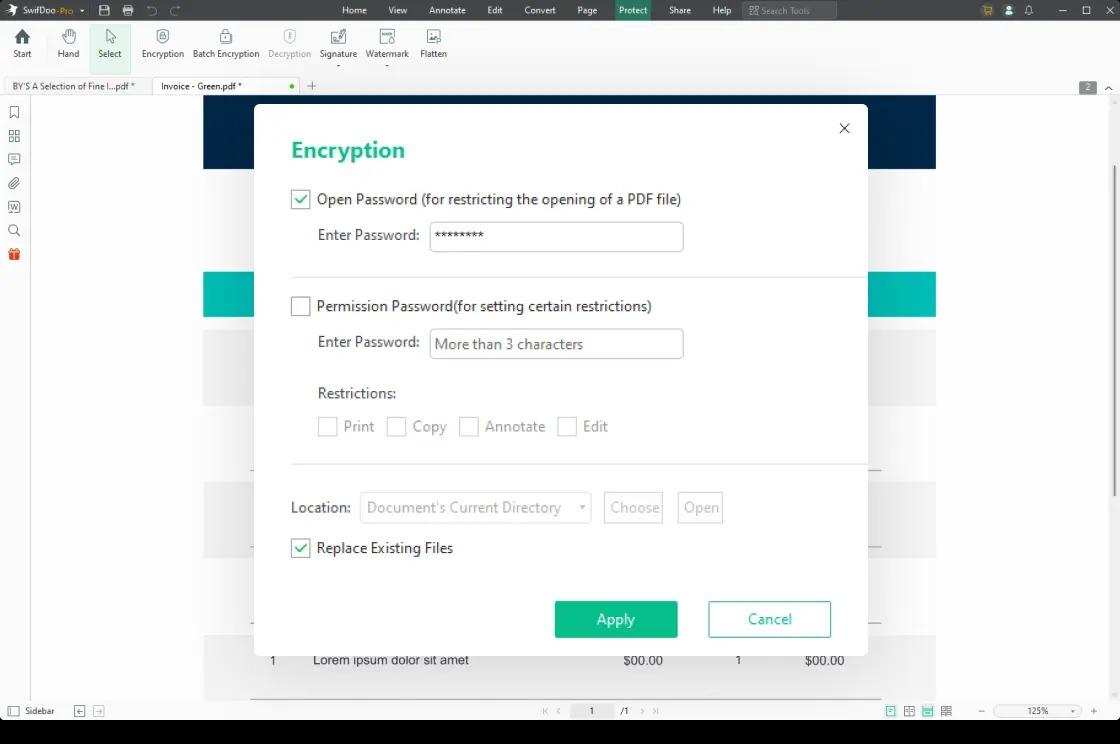 SwifDoo PDF has a robust set of security features up its sleeves. Users can cover a layer of security and privacy on their sensitive documents. With encryption and a watermark, your documents are out of reach from the perpetrators. Moreover, anyone who wants to access your documents requires a user password. On top of that, there are also permissions and passwords imposed by the encryption. Here all the tools that can manipulate the PDF are password-protected. As a result, only users who have the permission password can edit, give annotation, and print PDF files. In terms of the encryption system of PDF editors, SwifDoo PDF is among the best PDF editors.
Pricing
SwifDoo PDF offers a trial period to both non-registered and registered users. With a starting price of $3.3 per month for two device, SwifDoo PDF is fairly reasonable compared to its competitors.
Conclusion
SwifDoo PDF is a powerful PDF editor that comes with crucial tools. From adding text, and editing images to annotations, SwifDoo PDF can do it all without asking for all your money. SwifDoo PDF is also easy to use it does not contain the intricacies of other editors. This editor is a solid platform that focuses on streamlining your workflow and allows you to work in a proper manner.