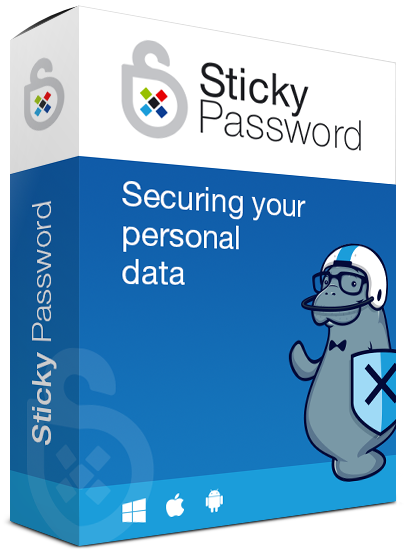 Everything is online now, but you need to register with your few contact details such as email and mobile number and they even allows you to set up a password for your account. We are the people who need multiple accounts for our online works, shopping's etc and what about your social accounts. You need you remember a lot of passwords! Eight? Which is a bit difficult. I think you may be familiar with many password managers and today I am going to introducing the best of these, just go on. Sticky password, a powerful password manager and its following features makes me to share about it.
What is sticky password?
Sticky password is a powerful manager compatible with all popular versions. It stores accounts passwords, banking details, credit card numbers etc. It forms a special space to store the banking info and credit card numbers. It allows us to make separate folders for special tasks to store something. It can be updated to the premium version too. Let's go down to study its features.
Features of sticky password:
• It is available to Windows, iOS as well as Android devices too and it sync the data with the device automatically. It is even compatible with blackberry OS 10, kindle fire and Nokia x services as you have to download the related APK file directly on to your device (for android).
• Free version of this software allows you to store 15 passwords whereas the premium updated one offers a lot without syncing. A single premium account ($29.99) can be used on a single PC.
• It is compatible with all popular browsers while many of the other managers are against some browsers.
• It was built with user friendly interface, more over it's a no nonsense manager.
• No need to login and fill the forms every time, it is featured with auto filling of logins and forms after the installation process.
• All kinds of private data including the bank details can be stored with in different labels.
• It allows you to create online accounts so that you can even get your saved passwords from other computer by just logging into your account.
• Available for mobile platforms too.
• It helps in generating strong passwords. We can rate the strength of our password using this, as it helps us in setting up our online accounts with strong passwords. Finally it worth to have a proper working password manager in our browsers.
Thinking of protecting your web browsing session with advanced security then you can try the premium version of Kaspersky Total Security And Internet Security 2016.
Installation Guide:
The installation requires a bit common sense apart from the technical knowledge. Just go with our following instructions to make it work properly on your devices.
Get the latest version 8 here(Official Link)
• After the installation, you need to create an account to manage all your passwords. You need create a account with a perfect mail address and password. This is the mother password for the sticky password manager which you need to enter to login the account. It is advisable to keep your mother password strong.
• It allows you to create online accounts so that you can even get your saved passwords from other computer by just logging into your account.
• After account creation, it offers you to import the passwords of several accounts which are stored in the browsers. It headed the browsers and remove the passwords from the browser which was a good task.
• Remember, if you are migrating to this software from some other password managers, You can still import those saved passwords into your new account which is really cool. It works for no-sync desktop update.
• While browsing the browser plug-in save the required details and allows you to edit that particular saved details. But remember, you can't create a new group with the saved details.
• Your login data will be auto filled by the password manager if you revisit the site. If you had a multiple accounts for the same website, it enables a pop up window with the list of login details and asks you to select one of them to login.
Simple follow this simple steps.
Visit this link here and hit the download button.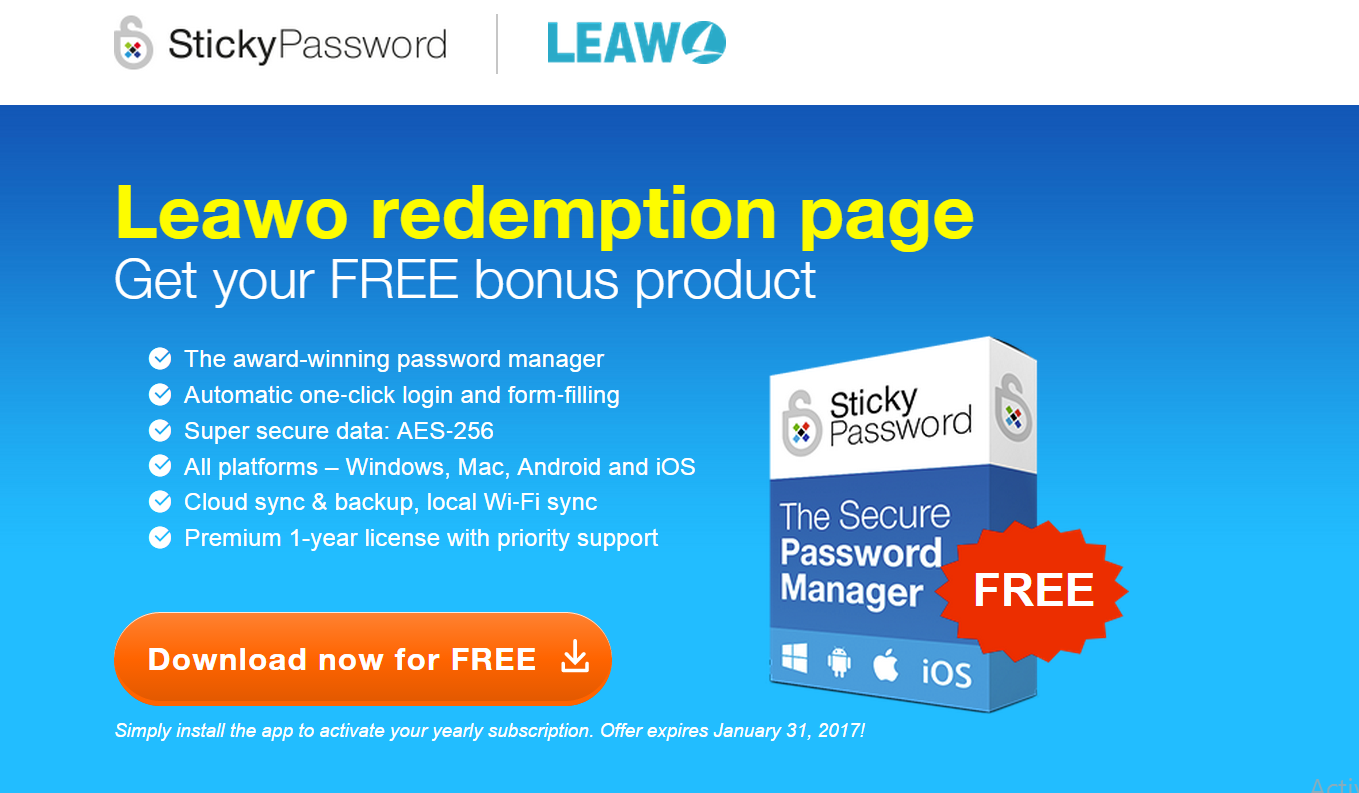 Other info
Cloud sync & backup, local Wi‑Fi sync
Premium 1-year license with priority support
Create your account to activate program automatically
The license can be used for all of your devices, including PCs, laptops, smartphones and tablets
Available free updates and technical support during the term of the license.
Offer expires January 31, 2017!
Note : Free license is only for one user for a year.
Conclusion:
Internet is a big place to spam and hence I request you to setup strong and unique passwords for your every online accounts. Making a unique secure code for every account is easy but remembering it during the times of need is must. Sticky password is the best one for me to save your online passwords to it and it is suggestible.