Whether you are a newbie to the world of photography or are seeking a professional career in photography, you need a set of useful and sturdy photography accessories, especially when you are shooting outdoors. While a high-quality camera is a prerequisite, several additional accessories can up your photography skills by a greater margin. Even though such accessories need some investment, the impeccable results make the investment worthwhile. It is a small sum of money to launch your photography career with a bang. Moreover, some accessories are also needed to protect your gear and avoid damage.
Here are 6 outdoor photography accessories that every novice or professional photographer should possess.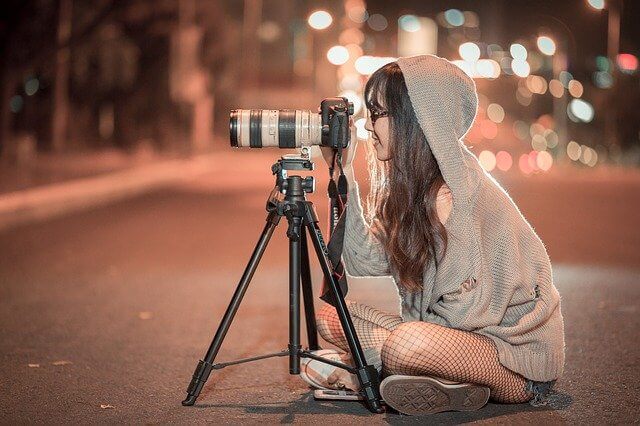 Tripod
When shooting outdoors, the first thing you need is a sturdy tripod as you will be dealing with uneven terrain. It helps you take pin-sharp and still images with the precision you need. While some may argue upon the absolute need of using a tripod, owning one can make a huge difference. If you are a landscape or street photographer, you must own a sturdy and high-quality adjustable tripod. Be wary of the build, design, and construction of the tripod, and do not settle for a cheap model. Most importantly, it should provide the flexibility of shooting images from every angle.
Waterproof Camera Bag
Needless to say, you must have a high-quality, waterproof camera bag to protect your gear from harsh weather conditions such as rain, snowfall, or harsh winds. Moreover, storing and carrying your accessories in a bag is more convenient and safer than packing individual accessories in different compartments of a bigger bag. With a portable camera bag, you can simply pick it up and reach your outdoor destination.
Extra Lenses
When it comes to outdoor photography, just one basic lens is not enough. Carry a set of lenses to adjust to the natural light and weather conditions. The type of lens you pick also depends on your subject and the distance of the shot. Even though lenses are an expensive investment, we cannot emphasize enough how important they are for every photographer. While a typical lens with a standard zoom range and focal length work, you may need a wider range for landscape photography. Depending on the light conditions and type of shot taken, you can use modern styling presets to enhance your photographs. This image processing tool will add a touch of freshness to your shot and help you define your style.
Filters
Another tool that helps manipulate the natural light conditions and achieve the desired saturation is a set of filters that can be attached to the lens. Filters also help manage difficult exposures and adjust the colors as you need. While polarizing filters improve the saturation, vibrancy, and contrast, neutral density (ND) filters adjust the shutter speed, aperture, and exposure to take a perfect shot. The type of filter you choose depends on the amount of light and colors you want to capture in your final image. Either way, having a filter can make a major difference.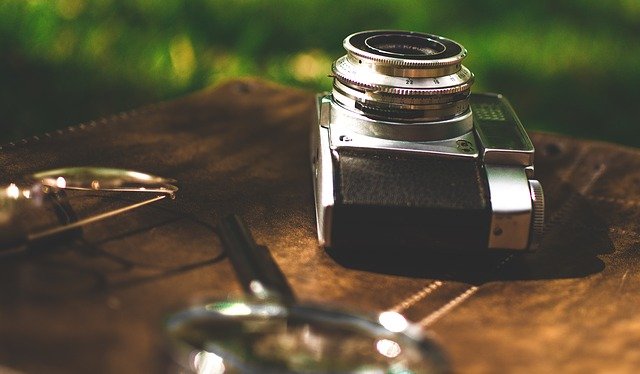 Remote Release
A remote shutter release enables you to release your camera's shutter to take a shot from a distance. Basically, it reduces shakiness and takes a steady picture. If you are shooting outdoors, you may need a remote release to physically avoid touching the camera but still click a perfect shot. This tool is also useful when you have a bulky and complicated setup in place. Depending on your budget and needs, you can either opt for a cable remote release or a wireless shutter release. While tethered releases connect a trigger box to the camera's terminals and are operated manually, an untethered release is operated via Bluetooth or Wifi.
Lens Hood
Lastly, you need a lens hood to control the light from the sides. Basically, it acts as a protective shield for the lens and prevents the entry of harsh light through the lens. While filters control the existing light conditions around the camera and subject, a lens hood controls the amount of light absorbed by the camera. This can drastically alter the end results and produce better shots. With the use of a lens hood, you can achieve deeper colors and better saturation. When buying a lens hood, consider certain aspects such as durability, fit, design, and price. It is not mandatory to have a lens hood but having one can make a great impact.
Invest in these accessories to enhance your photography skills and become a professional in no time. If you are low on budget, set a fixed price range for every purchase and prioritize your needs. As your photography projects will start paying you, accommodate more accessories to further develop your style.