Coronavirus pandemic has made it crucial for all the industries to operate from home. Yes, employees are now working from their homes remotely on their computer systems. To work on the computer system, a reliable and secured Internet connection is needed. Here, we will talk about how you can work from home securely.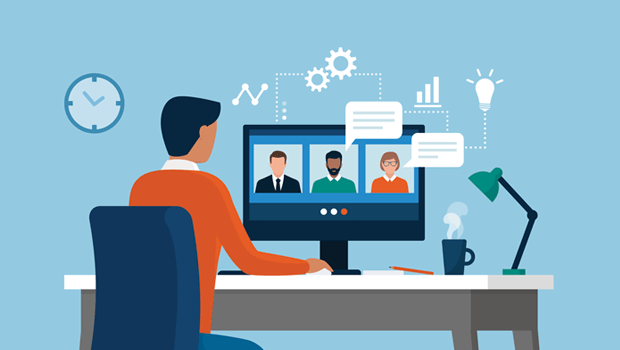 To make this article more meaningful to you, we have prepared a list of tips that you can follow to safeguard your computer system from hackers so that you can work securely on your computer.
Tips to Stay Safe While Working from Home
Safeguard Your Internet Connection
The first and the mandatory thing to keep your computer system safe from hackers is antivirus software. You must install reliable antivirus software on your computer system. Advanced security software comes with advanced features to secure your system and the Internet connection.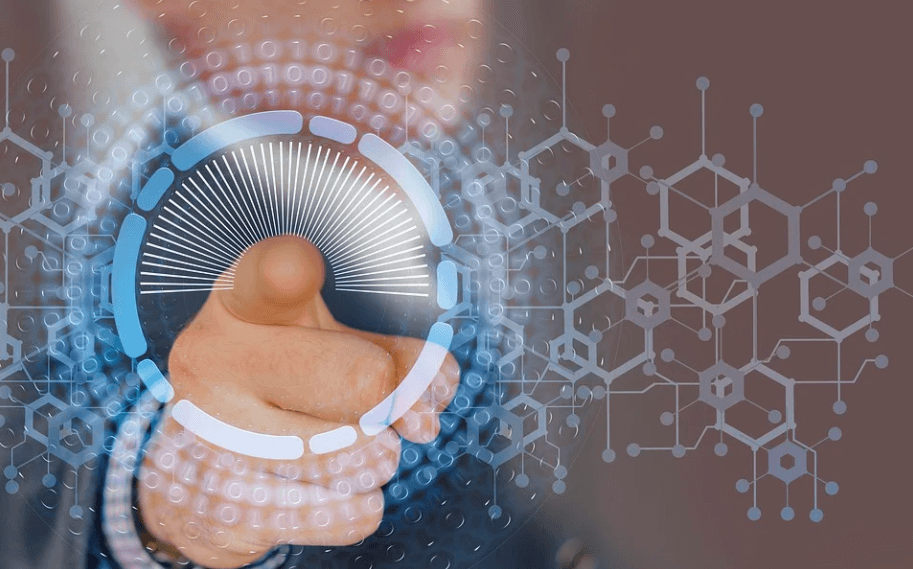 Antivirus software prevents your system from malware, viruses, and spyware. It also helps secure your system from phishing, trojans, and worms. Antivirus software now protects your web browsing with online security features. You just need to install it on your system and enable the required features.
Secure Your System With Passwords
You need to secure your system from direct access. If you are worried about your system's data getting stolen from other users or family members, make use of an advanced authentication feature to safeguard the system.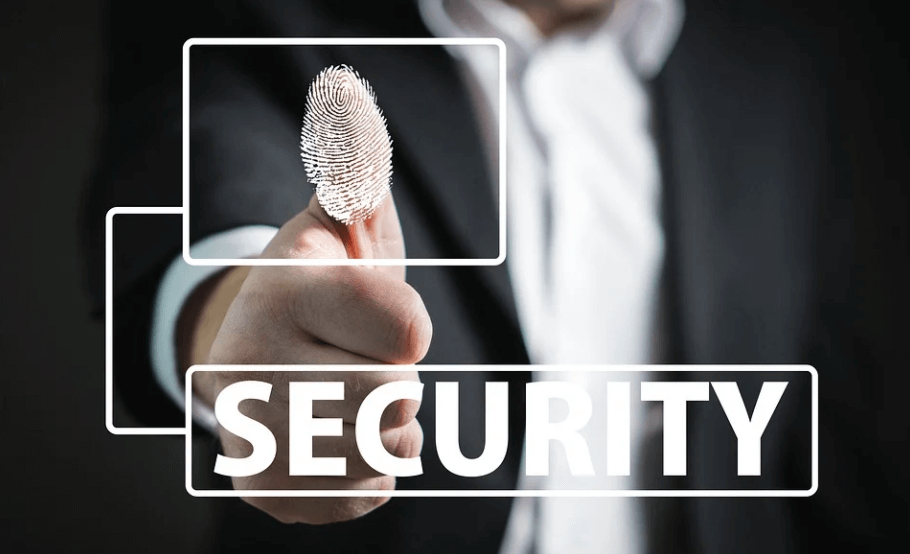 There are many ways with which you can secure your system such as PIN, Password, Fingerprint Scanner, etc. Almost all PC systems now support two-way authentication which requires an additional step to access the system's data.
Use Network Security Solution
A network security solution can secure your entire business or workspace. The need for network security solutions keeps on increasing day by day. Since over 50% of businesses run remotely, they have decided to safeguard their teams over the web.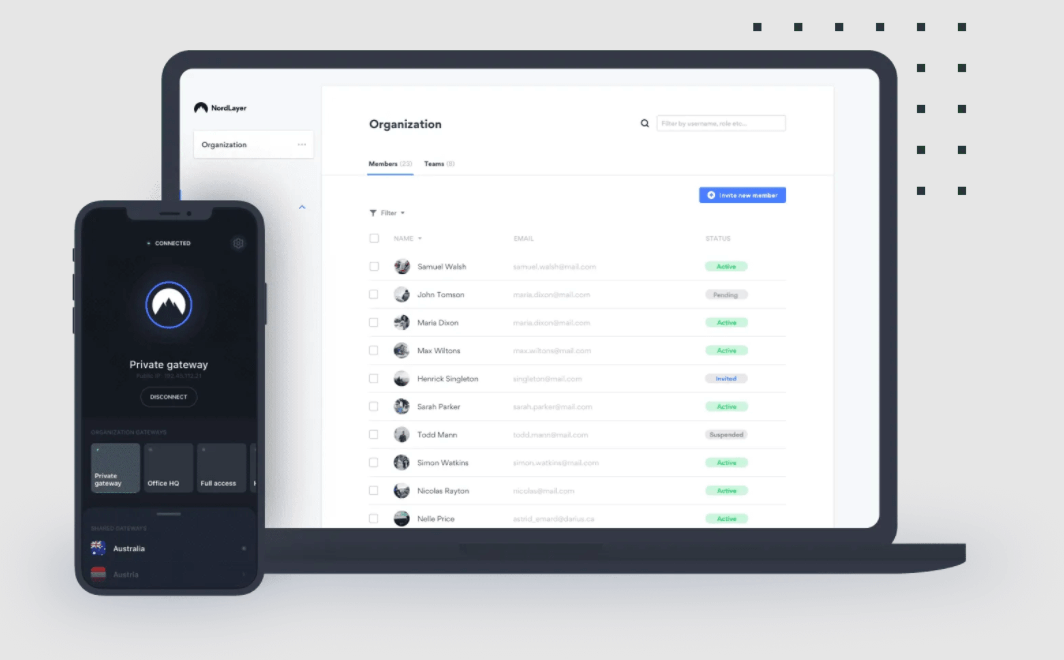 Yes, with an adaptive network security solution such as NordLayer you can secure your entire team over the web. NordLayer is one of the most popular network security solutions designed by the trusted security brand- Nord Security. Let's talk about the key features of this solution.
The company provides you with a wide range of network selections to choose from. You can use this VPN solution to change the current location while staying connected with your team. Your team can use different locations to keep their identity hidden from others.
You can give full access to your team members by allowing them to switch their locations. No matter whether you work on the same workspace or use different systems from different locations, you can still have the best of security by using the VPN.
The company offers hundreds of servers from over 33 countries. You can fetch marketing content from over 33 countries using the VPN to chase down your competitors. This helps you stay ahead of others.
NordLayer encrypts data with the latest AES 256-bit encryption. This security feature is used by almost all security providers. It keeps your data and web surfing secured from hackers.
Additional protection features are also provided to add one more layer of security to your connection and system. NordLayer offers two-factor authentication which is good to prevent your system or data from unauthorized access. Built-in kill switches to stop spreading your data when the Internet connection drops.
The solution also helps you log in from third-party platforms with the same credentials. You don't need to create a separate account with new credentials.
NordLayer offers a user-friendly Dashboard to keep an eye on your team. The Dashboard lets you add a new user, create dedicated gateways, organize a new team, monitoring of the server load, and much more.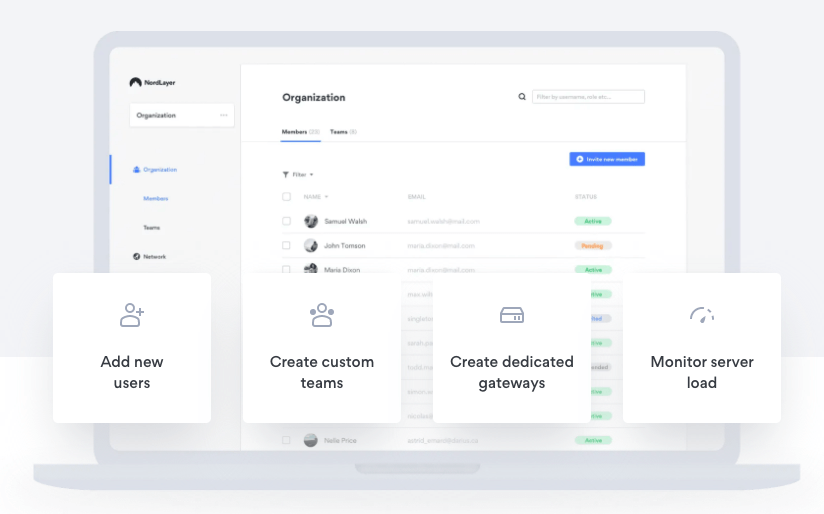 Custom Gateways lets you manage multiple teams located at different locations as you can use one gateway for a marketing team and the other gateway for the finance team etc. You can transfer business accounts easily right from the Dashboard. It lets you add, remove or replace NordLayer's business accounts whenever you need.
Use Different Devices for Work and Home
Make sure you use separate PCs for work and home even if you are working from home. When you install an unwanted app or program on your work computer, it may conflict with other important data stored in your system. For that reason, it is recommended to use a separate system for work.
Secure Your Wi-Fi Router
Make sure you frequently change the password of your Wi-Fi router. When you change it frequently, hackers can't hack the system. If you have installed a new router, make sure to keep a unique password by replacing the default password. A strong password for your Wi-Fi is the key to safeguarding your PC system.
Update Your Operating Systems
Your PC system regularly receives new updates to fix the vulnerability and bugs reported by the users. Internet hackers identify such vulnerabilities and then hack your system. To avoid such problems, make sure to keep your system up to date. Keep on checking for the new updates so that you can have the best security features from the provider itself.
Keep An Eye on Phishing Attacks
Phishing is the only way with which hackers can get into your system's data. To keep yourself safe from such attacks, you need to keep an eye on the emails that you receive.
If you see an irrelevant email with a poster or link or banner inside, avoid opening them at first. Make sure to figure out the authenticity of that email first before you open them. Do not open such emails as hackers use this technique to establish the code in your system.
Conclusion:
These were some of the tips which you can follow to secure your PC system and its important data while working from home. When you open up the irrelevant links or posters, don't panic. Go ahead and run a full scan from the antivirus software to identify the codes. You can resolve such issues on your own. Make sure you update your PC system and its software regularly to avoid automatic attacks.