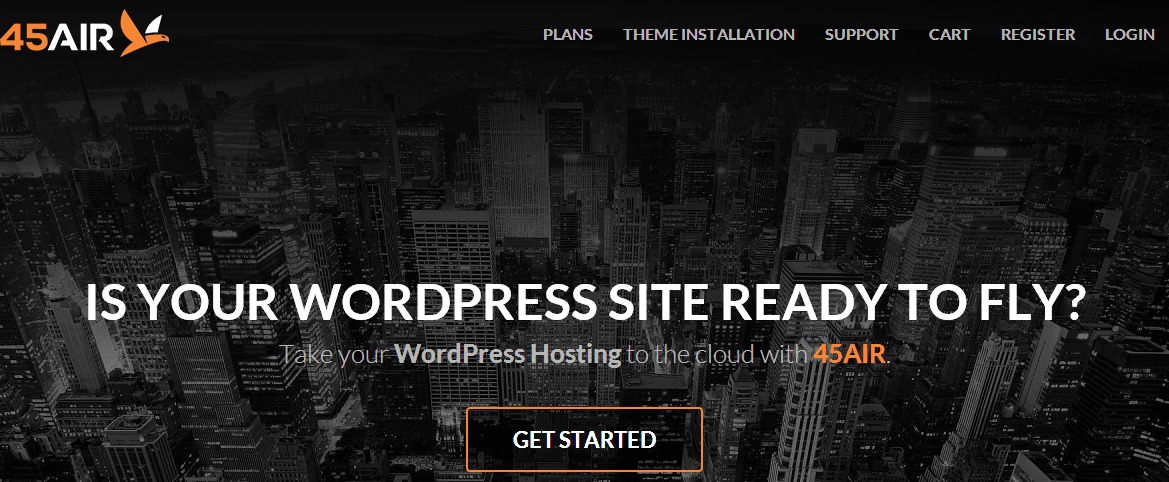 45Press that powers Motley Crue, Mac Miller, Boyz II Men plus many now opens 45Air to public where they get same power, speed, security and reliability for hosting your selfhosted WordPress website/blog.
45Air managed WordPress hosting review and various plans offered by them
Speed
Since search engines gives extra points to the website that loads swiftly which is less than 3seconds, 45air has managed to give all its users unmatched speed and performance by manually tweaking your themes and plugin to reach that level. In addition to the manual tweaking the effective usage of CDN, CloudFlare make sure that your are contents are always accelerated by feeding it from the nearest location of the visitors.
Other features to give you blazing speed
Varnish Cache which automatically refresh it's cache when user creates a post or update any of the previous post. Manual clearing option "Flush Varnish" is also available.
RailGun which cost $200 is now available free for all, so how its better for you, see the image below for better understanding
mod_pagespeed
Memecached
Opcode caching
Support
A headache area if you are with shared hosting provider who has very little knowledge about WordPress, since 45air is a managed one you don't have to worry it any more as they are pretty well experienced in trouble shooting your quieres quickly with precise solution via email support ticket system.
Interested in VPS provider here is our review about KVC VPS
Up-time a crucial factor as any of business is concerned
To make sure that you don't loose any sales or visitors team at 45 makes sure that your website is available at every time in short they have 100% uptime.
Security and backup offered
When it comes to protection, you can leave it to the owners of this host as they have inbuilt features like intrusion detection and intrusion prevention systems plus DDOS protection from CloudFlare.
With free inbuilt backup service offered by them you can just bring back all the contents and restore without any loss.
Reputation
Since guys have enough experience with VIP customers as told above, you are not with wrong provider.
Various plans
With unlimited bandwidth for unlimited visitors they offers 5 plans starting from just $12.99 per month
AWS CloudFront CDN and telephone support are available only for business and first class plans
What about money back guarantee ?
Most unlike to happen, but if you didn't get as you expected you can get full refund within first 30 days of your service.
Accepted payment modes
Visa
Master Card
American Express
Discover Card
Bitcoin for those who like to go anonymous
Concern
No free premium theme or plugin to choose
Final verdict
Board on 45air to fly with VIP privileges.